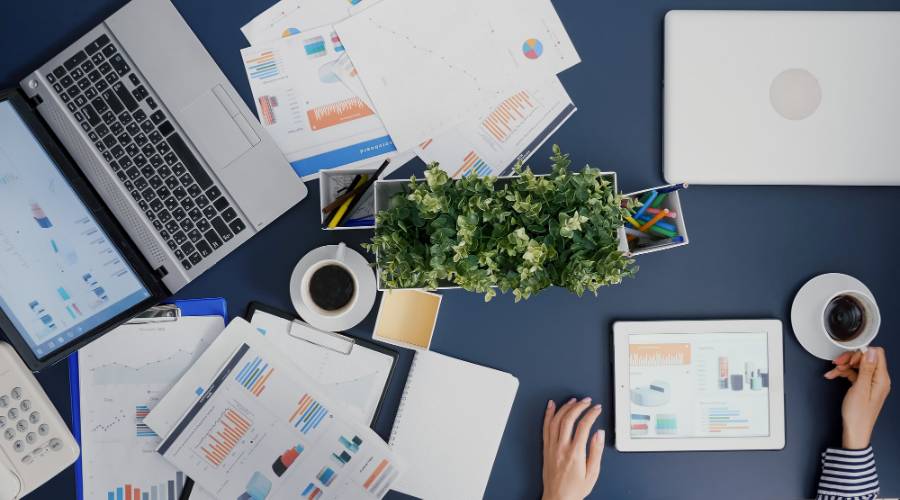 Best Infographic Maker Tools | Easy to Create Free Infographics in 2023
There are great infographic maker tools out there today for creating infographics. The ones we are going to present to you are all available in a free version. We have selected the most complete and at the same time the easiest to use so that you can create neatly designed infographics without the need to hire a designer!
The List of Top 12 Best Free Infographic Maker Tools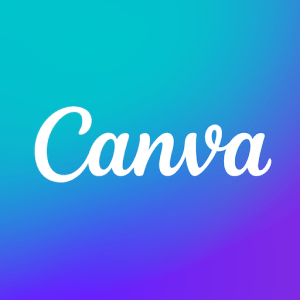 Canva is probably the most powerful SaaS software on the market today. In fact, with Canva it is possible to create a multitude of images in many shapes and formats. Canva differs from other tools in that it is not exclusively dedicated to infographics. It's free and very useful. The library of visuals (images, icons, etc.) offered to create your infographic on Canva is extremely rich. Free pre-made templates also allow you to design modern infographics with just a few clicks:
Advantages
Canva might be the most user-friendly tool on this list.

Its layout is clear and intuitive, and it has a library of over a million images, fonts, icons, charts, graphs, and illustrations.

It also provides a host of pre-made templates, which makes designing of infographic much easier.
Disadvantages
If you're looking to create an infographic that's interactive or has real-time data, this won't be the right option for you.
Prices
The free version of Canva is already well-stocked. However, you can upgrade your plan to the Pro version for €11.99 per month to access additional features such as team folders and saved colors, logos, and fonts or to the Enterprise version for €135 per month for larger infographic work.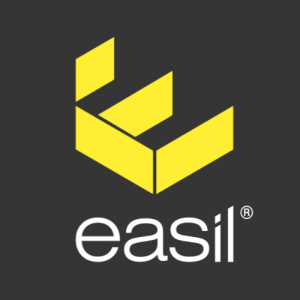 Easy is a free infographic maker tool that allows you to easily create your social media marketing infographic. The workflow present on the editor of Easil allows project managers to give their approval step by step in order to control the process of the creation of your marketing materials. It is a complete solution that has all the essential visual elements (shapes, icons, illustrations). They also offer unique visuals such as shape masks and patterns.
Advantages
Low amount of data visualization tools.

Easy handling.
Disadvantages
Only available in the English language.

Some loading delays.

Limited text options in the free version.
Prices
Easy offers a free infographic solution. Paid plans are offered at $7.50 per month per user for the Plus version and $49 per month per user for the Edge version. They allow you to access advanced graphic creation options such as more graphic elements, the creation of animated GIFs, text effects, collaborative work, etc.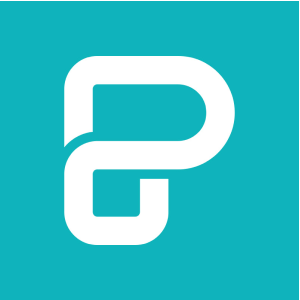 If you're looking for an entry-level free infographic maker, Piktochart might be for you. Piktochart simplifies the work of designing infographics by providing you with easy-to-customize templates.
Once you have uploaded your data, you will be able to change the layout and color scheme depending on the content type you want to get. The days of frustration over complicated design software and overspending on hiring designers are over. Piktochart's editor gives you more space to think about the design and presentation of your information.
Advantages
Easy to use.

Design flexibility.

High-resolution downloads.

Ready-to-use graphics.
Disadvantages
The free offer is quite limited; to do more than the basics, a Pro account will be required.
Prices
Piktochart offers you to create your infographic for free, but you can upgrade to the Pro version at $14 per month for additional features such as more image uploads, watermark removal, and more integrated export platforms. You also have the possibility of obtaining access to an Enterprise version on the estimate with advanced features such as complete customization of templates, 200GB of online image storage, and an unlimited number of users.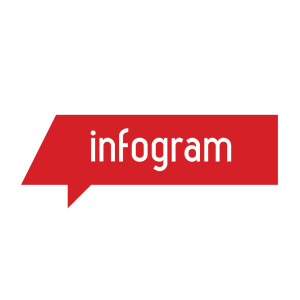 Infogram is a design tool for people who love numbers and data. Its attractive templates for presenting data help you create simple infographics from complex data sets. The infographic template formats available from the free version allow you to create infographics for social networks. Some visuals offered to create your infographic presentations are unique and stand out from the competition. But from an artistic point of view, his models seem somewhat limited. If you are looking for a more professional tool, this might not be the best choice.
Advantages
You can connect your graphs and charts to online data sources like Google Sheets or Dropbox, and you can even search for public data from sources like the World Bank and the UN.

Infogram allows you to present your data with a choice of over 35 graphs and 200 maps.

It offers embed codes for web pages as well as PDF and PNG downloads.
Disadvantages
The base package does not include rich text editing, which means you cannot change the font size or style.

Free designs include the Infogram logo
Prices
If the free version isn't enough for you, you can upgrade to $19 per month, $67 per month, €149 per month, or even enterprise pricing by quote for additional features such as a larger media library, more maps, icons, and analytics
Also read :
Online AI chatbot everything you should know about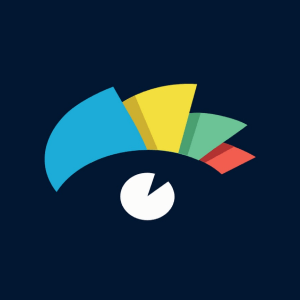 Visme is an easy-to-use online tool that lets anyone create beautiful, interactive online infographics and tons of other images in minutes using thousands of customizable templates. The infographic maker offers a free starter account and unique features like animation, graphic charts, content blocks, vector images, and more.
Advantages
In addition to providing icons, charts, and graphs, Visme lets you embed video and audio files into your designs; you can even record your voice directly into the platform.

It also has a selection of over 100 fonts, 1 million free images, and plenty of templates to choose from.

It also lets you animate graphics with pop-ups and transitions, which is great for creators and brands who want to add some spice to their visuals.
Disadvantages
You can only create three projects for free, and they include the Visme logo.
Prices
Visme has a free version. You can also upgrade to $15 per month or $29 per month for additional features like access to more charts and widgets, premium templates, and access to analytics. An Enterprise version is also available on request for more advanced collaborative infographic work.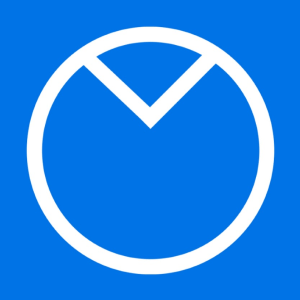 Venngage is a free, easy-to-use infographic maker. Venngage's software, unlike Canva, only allows you to create infographics. The creative process begins with choosing a template, adding visuals, and customizing everything to your liking. Venngage offers a wide variety of templates, and new templates are added regularly. Not all models are vertical, there are also horizontal models.
Advantages
Venngage lets you browse infographic templates in eight different types, including statistical, informational, comparative, and geographic.

Along with the hundreds of free charts, icons, maps, and templates, Venngage also offers interactive data features and the ability to embed your designs on blogs and websites.
Disadvantages
You have to pay for unlimited image downloads, PDF exports, and lots of infographic templates.
Prices
Going beyond the free version, you can upgrade to $16 per month per user or $39 per month per user for additional features like premium templates and watermark removal. The Enterprise version is also offered for $499 per month for more than 10 users.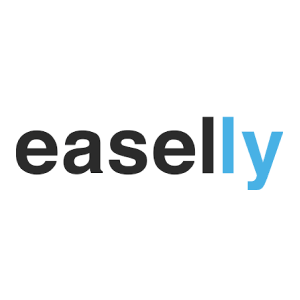 Easel.ly is a website that offers thousands of free online infographic templates and design objects that users can customize to create and share their visual ideas online. Using the site is as easy as dragging and dropping design elements. Users can either choose a template from an extensive library, or they can upload their own image and start from scratch.
Advantages
Easel.ly is great for quick and easy infographics.

Beautiful templates and flexible features allow users to quickly learn visual and textual design.
Disadvantages
The free version of the site provides limited themes and images.
Prices
It's free. You can also upgrade to a paid plan for $2, $4, or $5 per month if you want advanced customization options for backgrounds, shapes, and text.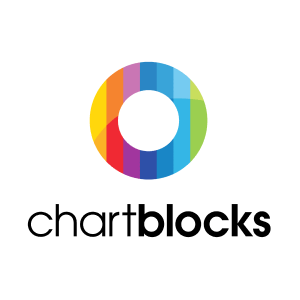 ChartBlocks is an online charting tool. It's the easiest chart maker app where you can design and share a chart in minutes. No coding is required. Build a chart in minutes in the intuitive Chart Designer, choosing from dozens of chart types, then customizing it to your needs.
Advantages
Control every aspect of your chart.

You have the option to grab the embed code for your own website or share it instantly on social media.

Using HTML5 graphics, they cater to all device and screen sizes.
Disadvantages
You have a limit on what is displayed (i.e., only 6 skills listed)

There is a very limited number of themes.

Sometimes it is a bit difficult to manage the platform.
Prices
In addition to the free version, ChartBlocks offers two other offers: the professional version at €16.55 per month, as well as the Elite plan at €55 per month.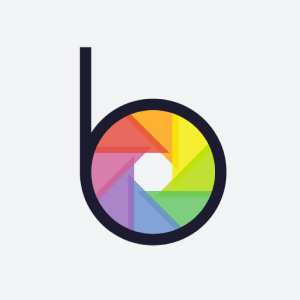 In addition to a photo editor, BeFunky includes an infographic maker tool. Select a template, customize your theme with images and icons, and customize the infographic by adjusting text, colors, and layout, then simply save and export. The templates offered by Befunky seem particularly suitable for bloggers and social media, as well as small businesses.
Advantages
A wide range of features and editing tools.

Creative customization of your artwork.

Not as complicated as Photoshop.
Disadvantages
If you choose to have a Pro account, the site will need to use credit card information, which some people find inconvenient.
Prices
Free plan with limited features. The paid version subscription starts from $4.99 per month.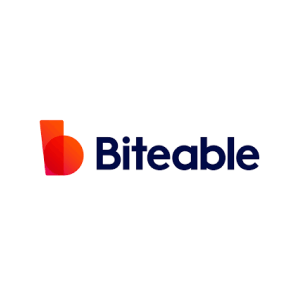 Want fancy something but a little different?
Biteable gives users the ability to create high-quality video infographics for free that can be shared on Twitter, Facebook, and YouTube. In addition to providing attractive, high-quality image assets for creators to work with, Biteable also offers audio files to really make your creations sing.
Advantages
Professional quality videos and animations.

An easy-to-use tool. In a few minutes, you can achieve very good results.
Disadvantages
The number of models is rather limited.

You can choose the colors, but you cannot adjust the animation, its fonts, or the font sizes.
Prices
The free version offers unlimited video creation with a watermark. The Plus and Ultimate versions are available at $19 and $49 per month; they notably allow you to create high-definition videos without watermark and with the possibility of creating commercial videos.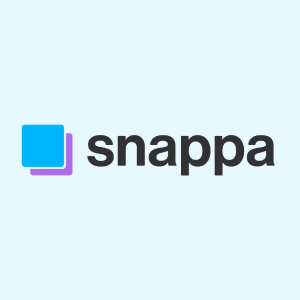 Snappa is a free infographic maker that has a user-friendly approach to creating social media marketing materials. The proposed templates are quite simple, and their vocation is often rather informative. You will find shapes and icons of different sizes, as well as vector images to easily convey your message. The color palettes offered are bright and very colorful, particularly suitable for the dissemination of infographics to a young audience.
Advantages
Presence of a background removal tool.

Integration with Buffer, which makes it easy to share infographics.

Easy to use.
Disadvantages
No data visualization tools.

Text options are limited, there are no predefined text blocks.
Prices
In addition to the free version of Snappa available for 1 user, two paid offers are offered to obtain access to more advanced features. The Pro version is available for $10/month and provides access to unlimited downloads per month, Buffer integration, and background removal. The Team version allows you to give access to the options of the Pro version for 5 collaborators and to the collaboration options.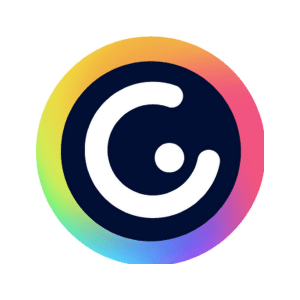 The Genial.ly free infographic maker allows you to create interactive content which goes beyond just traditional infographics. The templates are unique and quite original. The visual resources offered in Genial.ly include icons, shapes, illustrations, scenes, and silhouettes. Icons are customizable. Genial.ly offers to create vertical and horizontal infographics in distinct categories of the template library. This allows you to quickly choose the model that corresponds to the format you want.
Advantages
Presence of data visualization tools with more than 15 charts and maps.

Many predefined text blocks.

Interactive Features.
Disadvantages
In free mode, infographics can be shared but not downloaded.
Prices
In addition to the free version, Genial.ly is available with 3 paid plans: Pro, Master, and Team, respectively at €7.49/month, €20.82/month, and €79.15/month. These paid offers give you access to the download of personal soundtracks and PowerPoint files, integration with Google Analytics, and use by several collaborators.
Conclusion
You know how important infographics are to your marketing strategy. This is content that allows you to deliver complex numbers and data in the most interesting and comprehensive way possible. You no longer need to rely on professional graphic designers to create your infographics. All you have to do is choose one of the infographic maker tools from the list above and get to work.
Need expert guidance for your SaaS business? Schedule a one-on-one consultation with an expert of SaaSbery who has more than 18 years of industry experience to provide you with the best results. They can guide you with the best marketing strategies to gain more customers at budget-friendly prices.