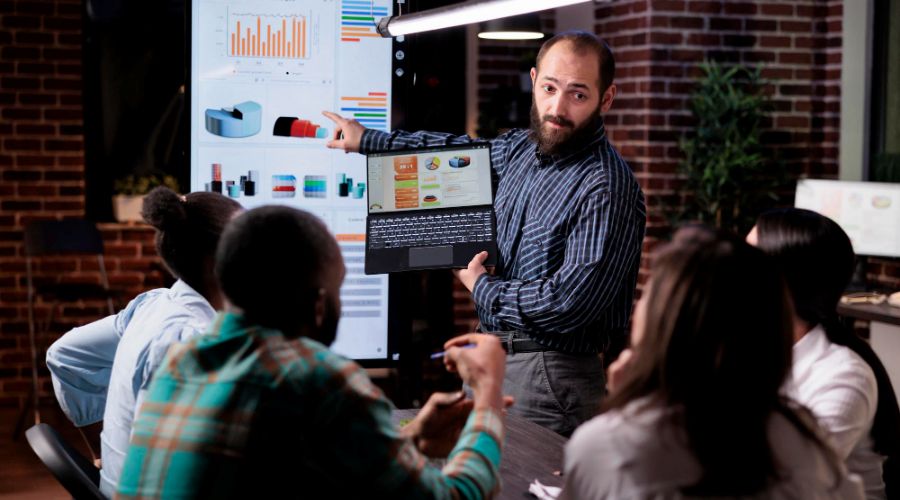 12 Best Free Slideshow Maker Software in 2023 for Windows/Mac
Do you have ideas to share, a presentation to make, or do you simply want to show your best travel photos to your friends? A slideshow allows you to perfectly illustrate your projects and reach an audience in various ways!
The implementation of telework during the pandemic has forced us to use new tools to be able to communicate effectively within companies. Knowing how to create a slide show will therefore allow you to animate a meeting remotely and effectively share all your ideas. We have selected the 13 best Slideshow Maker software in 2023.
Why Create A Slideshow?
A slideshow allows you to view a series of photos, illustrations, or text in an uninterrupted way. You can therefore make a representation with visual support to illustrate projects, photos, or ideas using a slideshow.
To choose the software to create a slideshow that best suits your needs, you must take into account what you want to use it for. Do you want to create a slideshow in a professional or personal setting?
It also depends on the result you want to achieve. It is possible to apply filters and create effects on your presentations if you want to captivate your audience. Or maybe you just want to scroll through the most beautiful family photos for your nephew's baptism?
Anyway, there is free or paid slideshow maker software for individuals or professionals. Here is our selection to create your slideshows.
How To Choose Your Slideshow Maker Software?
Here are some criteria to consider when choosing the best presentation tool for your goals:
A library provided gives you access to many pre-designed templates to easily create your slideshow.
The price is to be taken into account according to your budget and the use you wish to make of the software.
The advanced features of some software allow you to go further in your presentations with alternative formats.
A collaborative tool is especially useful for business presentations.
Ease of use saves time and achieves a good result without being a design expert.
Compatibility with all devices allows you to avoid technical problems during a meeting.
The 12 Best Software To Create A Slideshow
Now here is a list of reliable software that allows you to upload, combine, edit and export your visuals to create effective presentations.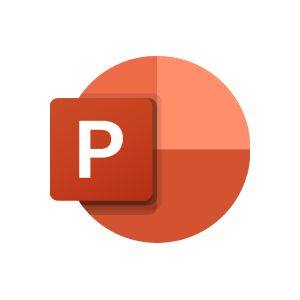 PowerPoint is the ultimate presentation software reference. Even if other companies have developed very powerful tools, Powerpoint has nothing to envy them. It is an easy-to-use software that helps you create impactful slides with advanced features. The software even allows you to integrate 3D elements and include animations to make your presentations dynamic. Powerpoint offers many presentation templates and allows you to work collaboratively. The presentation software is part of the Microsoft Office suite, so it is a paid tool. A free version of Powerpoint with limited functionality is available on mobile to allow you to test and use the tool.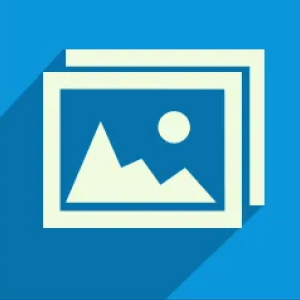 A long name for a rather simple slideshow maker software. The free version of this tool will help you make a simple presentation by integrating nice background music and text. Icecream is easy to use and will allow you to make a slideshow for a wedding or a birthday. The paid pro version gives you access to advanced features such as the 3D camera or customizable animations. You can easily import 4k videos and make original transitions to create stunning slideshows.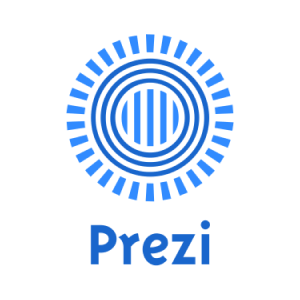 You can interact with your visuals on screen using the Prezi presentation tool. This tool upsets the codes by offering a giant canvas or exhibiting your ideas, photos, and projects. You can then add text blocks and integrate small slides. Prezi offers you many possibilities with advanced features that allow you to integrate interactive elements. You can even create interactive zoom presentations! This software is easy to learn with its drag-and-drop editor and intuitive and refined interface. Prezi offers hundreds of templates and a free basic plan. It is a perfect collaborative tool to create your professional presentations.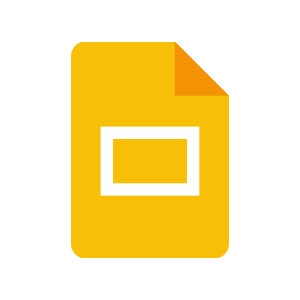 You can't miss this free and powerful presentation software created by Google. Connect to the internet to use Google Slides and create presentations quickly and easily. Many predefined templates are available to obtain professional and efficient results. It is a collaborative tool on which you can work simultaneously with other people. Google Slides lets you embed videos, create diagrams, and even add animations to your slideshows. Whether creating slides for a personal event or for a professional presentation, this software is suitable for everyone.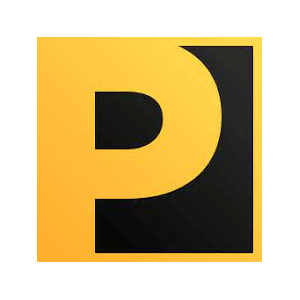 This presentation software is one of the newest on the market. It is also a very powerful tool for creating slides for business presentations. You can test the free version of Magix Photostory to discover all the possibilities and features it offers. You can use image editing and video editing and integrate background music into your slideshows. The available collection of filters and effects allows you to create impactful presentations and enhance your photos. And why not record a voiceover to create documentary-style slideshows?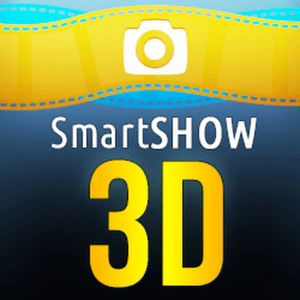 This photo slideshow maker is powerful, professional, and accessible to everyone. Smartshow 3D offers advanced features to create original and striking presentations easily. You can choose a template from 50 themes according to your goals and then edit, modify your photos and apply filters to them. More than 400 animation effects invite you to create professional montages. And to finalize your slideshow, you can add a voiceover and a soundtrack in just a few clicks. Smartshow is a paid and powerful tool that does not require any technical skills.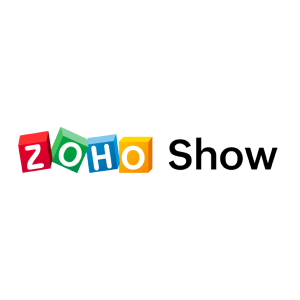 Zoho Show is a collaborative presentation tool designed for business. You can easily create your presentations for your next meetings thanks to its minimalist and intuitive interface. Zoho Show is powerful and completely free, you take no risk in testing all the possibilities it offers. A list of professional templates is available to guide you in designing your slideshow. You can embed text, videos, and animations in your slides. Zoho Show was designed for teams to improve productivity. It is an ideal tool for businesses.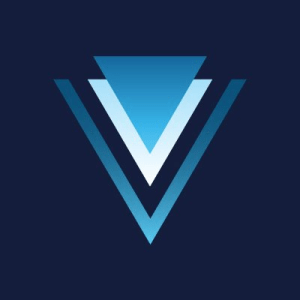 If you are looking for a slideshow maker to create a professional photo slideshow, you can try Video Studio. This powerful tool allows you to combine still visuals with sound by integrating very beautiful transition effects. You can use predefined templates to create your slideshows. Video Studio allows you to share your achievements on social networks. The software is paid but offers a trial version.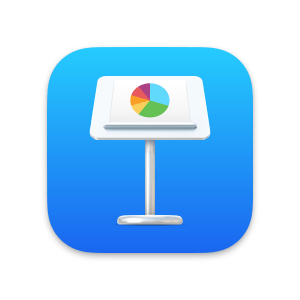 This application is available on all Apple devices and helps you create original and spectacular presentations easily. Keynote provides powerful advanced features to create diagrams and illustrations and collaborate in real-time with your team. This presentation software is complete, easy to use, and powerful. There are also many free templates that you can use as the basis for your slideshows. Keynote is free to download.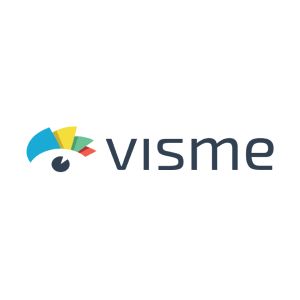 Visme is a presentation tool suitable for everyone, whether you are a novice or an experienced designer. You can create real visual experiences to present your projects and ideas to your teams using this software. Visuals have more impact on audiences, and Visme lets you use slideshows to leave a lasting impression. You can create simple visuals or elaborate interactive content with this tool. Feel free to try the free version of Visme or choose a paid plan to create outstanding slideshows regularly for your brand.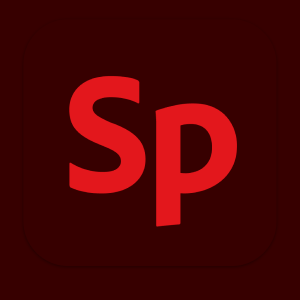 Here is a presentation tool whose presentation is well-established since it is part of the famous Adobe suite. Spark is therefore a powerful software for designing slideshows even though it was originally designed for video storytelling. You can perfectly combine text, videos, visuals, and animations to design your slideshows with this software. Moreover, this presentation tool is not complex to use since it has a rather simplistic interface compared to other video editors. Spark is paid, but you can test it for free to get an idea.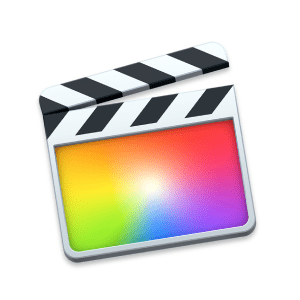 Recognized as one of the most innovative slideshow maker software of recent years, Final Cut Pro is particularly powerful. You can create your slideshows with this tool which is only for Apple users. Final Cut is aimed at professional users and offers an array of advanced features and impressive tools. This software is expensive, but if you want to use its 360° virtual reality option or 3D treatments, it may be for you! You can test it for free.
Conclusion
If you want to create more than just photo slideshows, you can try powerful software like Premier Elements or Apple Final Cut Pro. But Google Slides or Zoho Show allow you to obtain impactful slideshows for free in a few clicks. Test and choose slideshow maker software to create your most beautiful slideshows in 2023.
Are you a newbie entrepreneur? And having a lot of challenges in your SaaS business? Wait! We are here to guide you. SaaSbery has more than 18 years of experience in the industry and provides market-tested solutions to tackle all your challenges. We aim to provide qualitative and effective solutions at the minimum price range.