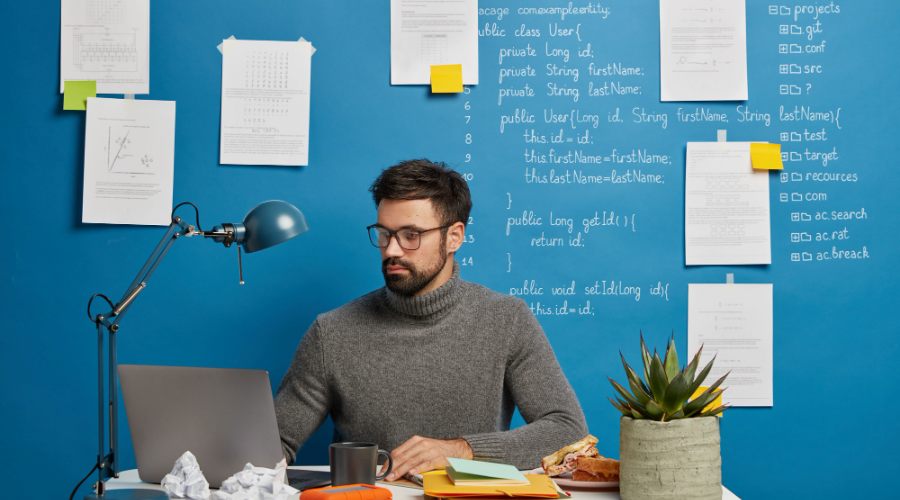 Best Task Management Software For Team Efficiency in 2023
Choose a collaborative task manager effectively. Here is a list of 5 free tools and 6 paid solutions: from the simplest software to the most advanced task management software, discover the key features and essential services to save time and increase your productivity.
5 free task management software
More and more companies are looking for a free collaborative project management tool to avoid task management with Excel, which is too restrictive and time-consuming. The free solutions offered below make it possible to better structure the work and its organization.
General classification
| | | |
| --- | --- | --- |
| Ranking | Task Manager | main asset |
| 1 | Asana | organization system |
| 2 | Redmine | Open Source |
| 3 | MeisterTask | Integration with Mindmeister |
| 4 | Todoist | Multi-projects |
| 5 | Trello | Visual management |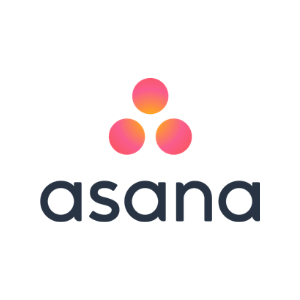 Asana is an excellent compromise between a rigid, austere tool and a very graphical but limited solution. Online collaborative startups use this free task management tool to collaborate in an organized way: projects, tasks, and sub-tasks are intelligently nested and assignable. Everyone can also observe the calendar view to see the progress of the schedule in relation to the time remaining.
3 strong points to know:
functional task hierarchy,

automatic notifications.

Asana is now available from €9.25/month/user. You can use Asana for free with a basic account. You can also try the premium version of the solution for free for 30 days.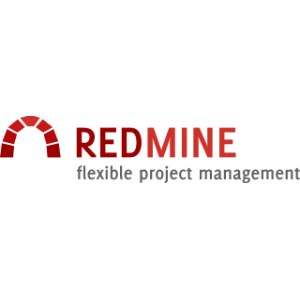 Redmine is a functional Open Source project management software, despite an austere and rigid original interface. This free solution allows complete task management: managers can create projects, sub-projects, administer and assign tickets, manage the progress of the product rodmap, have a Gantt chart and a calendar. Redmine may be suitable for a company that has the development-savvy in-house resources to cushion installation, configuration, and backup costs.
3 strong points to know:
an unlimited number of users,

task categories are customizable,

view options according to different criteria.
Also read :
Time Tracking Software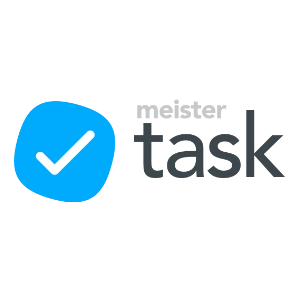 Mindmeister, the popular mind mapping software, has launched its own online project management tool. Interest: Mindmeister users can exploit their mind mapping work by creating tasks in MeisterTask, by simple drag and drop. Demonstration in the video below:
In the free version, you can only connect 2 applications, but the number of your projects and tasks are unlimited. Many public sector agents have adopted this tool for its ease of use.
3 strong points to know:
integrations with known applications (Slack, Freshdesk, G Suite, etc.),

unlimited members for a project,

mobile versions of the application.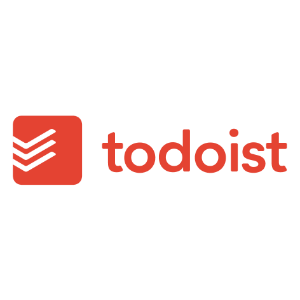 The free version of Todoist appeals to students and individuals who want to organize an important event such as a wedding. This free to-do list software indeed offers attractive features: friends and family can exchange and build their projects by assigning labels and filters) their tasks, within their various projects. To exceed the maximum of 5 people per project and take advantage of all the professional features (notifications and reminders by email, etc.) you must upgrade to the paid version.
3 strong points to know:
integrations with 60 apps (Dropbox, Alexa, Zapier, etc.),

80 projects in the free version,

mobile version of the application.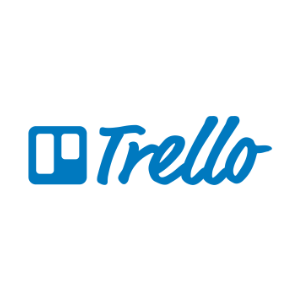 Trello is great for organizations that just need a simple task manager. The reputation of this free collaborative work tool is based on its ease of use. Your employees handle boards (cards) like Kanban models: task management is very visual. To exceed the 10 MB of authorized storage, you must switch to the paid version… or connect your Google Drive.
3 strong points to know:
unlimited tables, lists, and cards,

unlimited members,

speed of adoption.
The limits of free project management tools
Managing tasks online with a free project management tool comes with a few risks, and in use, both users and team managers may feel frustrated with the lack of features. Checklist of limits…
Are you sure you have all the features you need?
Free solutions limit the possibilities. This is quite normal in the case of a software publisher who wishes to have his tool tested, it is much less so if you yourself have to develop a tailor-made feature to meet business use. List your needs!
Does the tool communicate with the apps you already use?
If you already use an app like Google Drive or Dropbox to store your files, can you use it with your free task manager? Is the connection possible? Compatibility saves you time, conversely you lose productivity to repatriating all your data.
How is your data protected?
No security certificate? Run away! The free versions do not guarantee the security of your data and some are quite vague on confidentiality… To obtain guarantees at all levels, companies are turning to paid software. An additional argument for choosing a complete solution: the proliferation of free tools in a company multiplies the possibilities of infecting the entire computer park.
Who will help you in the event of a problem with the use?
A lost file, a task not found, poor handling, difficulty understanding, or instructions in English: make sure that you benefit from technical support and user support! You must be able to find help when needed and even meet one of your specific business expectations.
Few users and projects today, but tomorrow?
Companies like some startups or TPEs that start with a small team often use a simple task manager: as they grow, these companies must migrate to professional project management software, offering infinite possibilities, such as a number of projects and tasks. much larger users, evaluation indicators to optimize performance, etc.
Can the tool evolve as you grow?
We start by managing simple tasks, and when the company grows, we manage projects. What will your long-term needs be? How do you plan? Is a simple free task manager enough or will you need a solution that brings together the functionalities of collaborative work and project management within the same interface? Think before jumping on a free tool: migrating (when possible) all your work to a more robust paid solution will waste valuable time and money.
Have you considered the hidden costs?
Want a mobile version of the free app? She does not exist? You have to pay to develop it to measure! Review the features, once again. Another example: Redmine, the Open Source tool, is free, but if you do not have the in-house skills to install it, configure it and perform backups and updates, you will have to outsource all these services, which can end up being much more expensive than a subscription to ready-to-use professional software.
6 paid software to better manage teamwork
When learning about online task management software, most decision-makers turn to a project tracking tool to fill unmet expectations and broader needs. Details.
General comparison
| | | |
| --- | --- | --- |
| Task Manager | main asset | Users |
| Wimi | Completeness of the offer | Total, SNCF, Publicis ETO (consulting agency), Sephora. |
| Wrike | Personalization | Airbnb, Hootsuite, Umpqua BANK, Hauts-de-France Regional Tourism Committee L'Oréal Canada. |
| Tamplo | Meeting management module linked to the task management module | Elivie (home health services), CSTM (design office), CNQAOS (school for dental assistants), CBL Pro (distance learning). |
| Taskworld | Interface ergonomics | Amazon, Samsung, Netflix, accenture, National Assembly, Mövenpick. |
| Planzone | Sharing of knowledge | Clud Moving, Aids, Mayenne Tourisme Cegis, Louvre Hotels, Health insurance, Generali. |
| Gladys | Sharing ideas | EDF, Renault, Groupama, Charente Maritime Tourism. |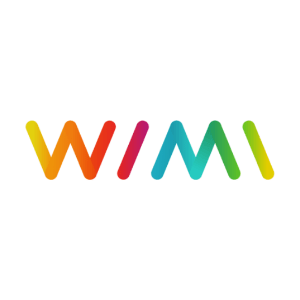 Wimi is the solution dedicated to large companies lacking flexibility. The great strength of this collaborative work platform: having been designed for use.
The tool thus brings together a multitude of functionalities and offers many connections with other applications by offering a fairly impressive speed of handling.
For example, Wimi provides its own tools such as the Wimi Drive (storage space) and its team communication channels (system equivalent to Slack but incorporated) associated with a project but leaves the possibility for users to connect to the applications that they usually use like G Suite (Google Apps), Aircall, Dropbox, Microsoft Office 365, One Drive, CRM Salesforce Sales Cloud, etc.
Sharing files, communicating in Visio conference with screen sharing or by chat, sharing your agenda, and reporting activity are all possibilities that complement your organization of teamwork and communication between employees.
Observation: Wimi places uses at the heart of collaboration, simplifies processes, and leads to an increase in productivity. To be tested urgently, and free of charge for 14 days.
Strong points to know:
a workspace that centralizes project management and communication,

the synergy between native and connected tools,

centralization of user access rights.
Companies that use Wimi on a daily basis:
Total, SNCF, Publicis ETO (consulting agency), Sephora.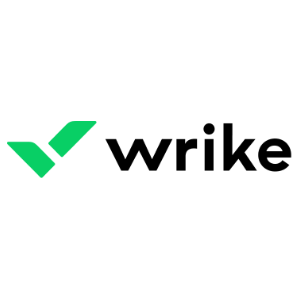 Marketing and creative teams and project managers looking for a responsive and accessible solution also appreciate the tool for its customization and performance monitoring capabilities.
You organize your projects, folders, tasks, and sub-tasks easily with your own fields, and follow the progress of the work on a personalized dashboard in terms of deadlines, workload, and allocate human resources.
Replicable templates also make it easy to schedule recurring tasks (meetings, projects, or tasks with the same structure).
Wrike offers a full range of functionality: Gantt chart, dynamic activity feed updated in real-time, synchronization of your emails with your calendar and guaranteed connectivity with professional applications such as Salesforce Sales Cloud for CRM, Google Drive, integration of your email, interoperability with Microsoft software, Zendesk, etc.
The best thing is to try it for free to see the extent of the possibilities.
Strong points to know:
collaborative and synchronized document editing in real-time,

team reports in the form of graphs,

management of user rights and access.
Companies that have chosen Wrike:
Airbnb, Hootsuite, Umpqua BANK, Hauts-de-France Regional Tourism Committee L'Oréal Canada.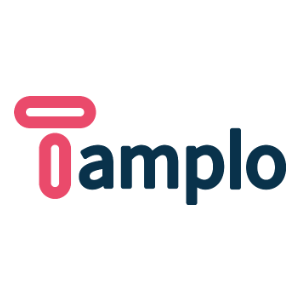 Asana or Trello are no match for the differentiating asset of Tamplo to facilitate the management of its activity and gain in efficiency!
The link between the task management module and the meeting management module undeniably optimizes your productivity by moving from meeting to action:
you manage your meetings and your tasks on a common agenda,

at each meeting, you determine the agenda,

you have the information, tasks,

you prioritize actions by degree of importance (critical, priority, then important, less important),

you assign tasks based on decisions and priorities,

when you close the meeting, you detail and personalize your report by adding the necessary attachments, then publish this report by sharing it with the employees concerned.
In addition, the new version of the Tamplo task manager released in January 2018 brings the same flexibility to VSEs, SMEs, and large companies. By capitalizing on user feedback, the publisher has indeed revised the interface. The redesign is successful: the software offers ergonomics and features allowing everyone to increase their performance tenfold.
Importantly, the Tamplo software also differs from Asana and Trello, where the visibility of the tasks is public for all collaborators: by using Tamplo, you can share your tasks only with the workgroup (called department) concerned by the specific project. Only employees assigned to the department then have access to the information.
Most classic task managers do not allow you to trace both accesses and actions: Tamplo changes the game and allows you to keep the history at all levels, facilitating decision-making. The dashboard notably offers the manager the possibility of adopting different views according to customizable criteria.
Strong points to know:
the connection between the task management module and the meeting management module,

the 2.0 dashboard, which makes it easier to read the priorities, makes it a real decision-making tool,

with a quality objective, the traceability of information and actions associated with indicators provide you with unwavering confidence in the face of your auditors,

the management of user access rights offers tailor-made confidentiality per project.
Companies that use Tamplo on a daily basis:
Elivie (home health services), CSTM (design office), CNQAOS (school for dental assistants), CBL Pro (distance learning).
1-month free trial without user or feature limits: Unlike Asana and Trello, you can test Tamplo for free for 1 month without user or feature limits: Tamplo is one of the tools to test in priority in 2018! The publisher then offers 3 offers suitable for small businesses, SMEs, or large companies wishing to have an unlimited number of departments (groups) and projects.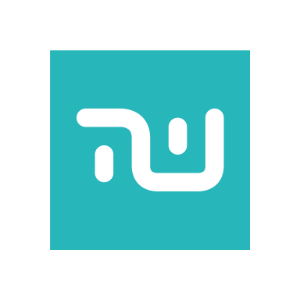 The very welcoming interface would almost make you forget the notions of work and project management. If Taskworld immediately displays that "Teamwork becomes a pleasure", it is because the tool is intuitive, very visual, and colorful, to gain in readability and visibility.
Collaborative tools facilitate interactions between collaborators by filling in the gaps left by Trello such as the automation of repetitive tasks, interactive dashboards, project groups, a company chat, a "seen by" function, and capabilities mostly advanced analytics.
Task management is visual and therefore intuitive on all levels to follow the progress of a project, and monitor the time spent while finding your workspace on the mobile application when you are on the move.
The professional alternative to Trello appeals to lovers of sleek user interfaces in terms of design.
Strong points to know:
Kanban boards,

integrated chat,

advanced analytics.
Companies exploiting the potential of Taskworld:
Amazon, Samsung, Netflix, Accenture, Assemblée Nationale, and Mövenpick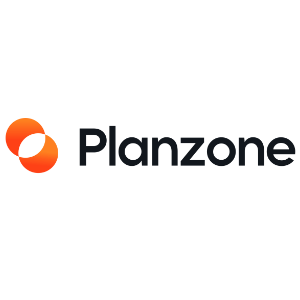 SMEs have a serious tool full of resources to streamline their project management. On the usage side, there is a simplicity of use with a drag and drop (drag and drop).
In terms of functionality, Planzone centralizes the essentials for managing your tasks: planning, calendar, and time management.
Planzone stands out with its communication tools enriched with a social network, spaces for knowledge exchange (Wikis), discussion spaces integrated into projects, a notification system, easy document sharing, and an update system concerning the interactions between the tasks.
Managers track team activity on a dashboard, with an accessible view to manage a project portfolio.
Strong points to know:
wikis offer feedback to be exploited,

integrated collaborative platform,

project management with enriched reports.
Companies that have adopted Planzone:
Club Moving, Aides, Mayenne Tourisme Cegis, Louvre Hotels, L'assurance Maladie, Generali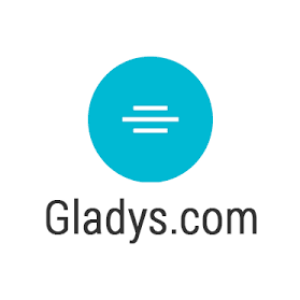 Like Wimi, Gladys hosts all your data in France: this is a differentiating criterion for some companies that share a lot, both confidential data and high-potential innovations.
Project teams have more ideas: Gladys' collaborative work tools allow them to collaborate in the creative phase to innovate.
They have spaces for collaborative monitoring and suggestion boxes to enrich the project. Another advantage: you manage and transform your files within the same interface.
Traceability, analysis, and reporting functionalities allow agencies and consulting companies to work in multi-project mode while remaining agile.
Strong points to know:
real-time project management,

collecting ideas,

shared watch.
Companies that trust Gladys:
EDF, Renault, Groupama, Charente Maritime Tourisme
Choose a solution that works for the whole company
Strongly advises you to consider the essential elements that direct you to the best solution:
the size of your business,

the number of users,

the average number of projects during a period,

the intended evolution/growth,

your uses,

the software's ability to respond to them,

interoperability with the applications you use,

guarantees of security and confidentiality,

the ease of handling the solution.
To complete your approach, you can also prioritize your expectations, without forgetting to survey the people most affected by your choice: your employees!