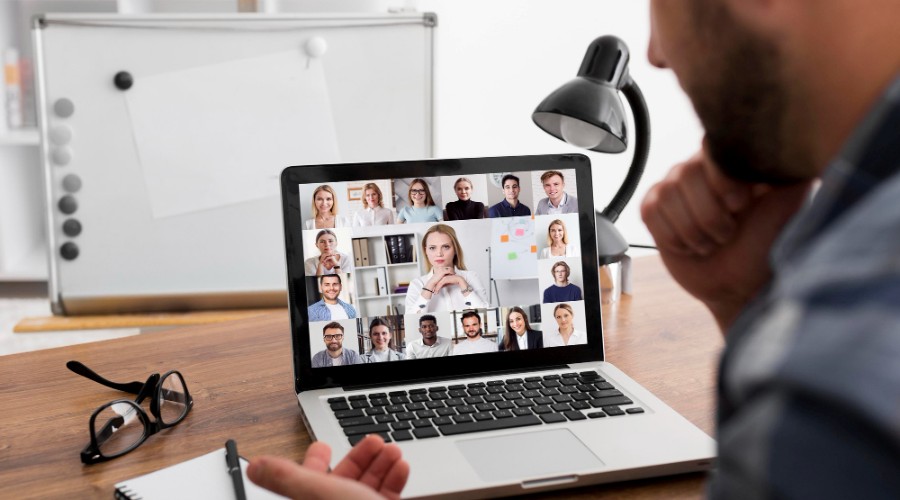 9 Best Free Webinar Software Compared & Reviewed for 2023
Do you want to organize a webinar (or seminar) to present an online conference to your audience? Here is a selection that will guide you in your quest for the ideal webinar software.
This marketing practice is more and more widespread because it makes it easy to present your expertise in video, to capture a qualified audience. We also sometimes do webinars to communicate information to a group of people that we invite by email or on social networks. Let's see the different online tools and solutions to create your own webinar easily.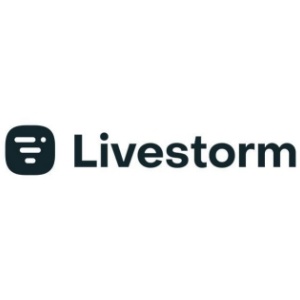 This webinar software is relatively recent on the market but has quickly found its place. Cocorico, the company behind this online software, is French! On the program: pleasant ergonomics and powerful features geared towards maximizing marketing efficiency. Livestorm technology works natively on the browser, whether on a computer or mobile, which is easier to access for your audience.
Livestorm offers a free formula that allows you to create unlimited webinars but for a limited number of subscribers. Beyond 10 participants, you will need to subscribe to a premium plan from 89€/month.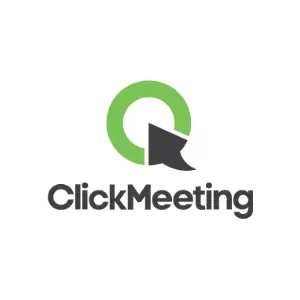 If you are looking for simple and effective webinar software, it is inevitable that Clickmeeting will meet your expectations. Having personally tested it in real conditions, It is recommendable for its great reliability and intuitiveness.
In addition, the tool offers very practical functionalities for customizing conference rooms (by integrating your logo in particular) but also the management of registration forms or reminders by email which are fully configurable. You can try the tool for free without obligation then we offer subscriptions from 22€/month.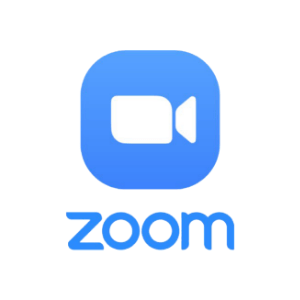 Zoom has made a name for itself as video conferencing software. Its reputation lives up to the robustness of its services. Video quality is Zoom's spearhead, and it's clear what made it successful.
With this good reputation, Zoom can also allow you to organize webinars. The particularity of Zoom is that it is an application to download and install, whether on a computer or mobile. It may put some people off but then allows for excellent quality. You can test Zoom via free registration and then take out a subscription that starts at €37 per month for the webinar function.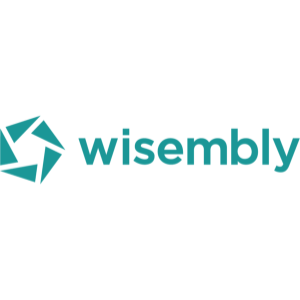 With more than 10 years of expertise, the French webinar software Wisembly was the first to understand the usefulness of remote meetings. An all-in-one, collaborative, reliable, and secure solution, that combines a large suite of interactive features with video tools and is available directly from your browser.
Wisembly allows you to organize seminars, conferences, webinars, and training sessions for a large audience of up to 10,000 participants, in real time or asynchronously. Wisembly gives you the opportunity to try the solution for free. You can take out a Wisembly subscription for just €75/month.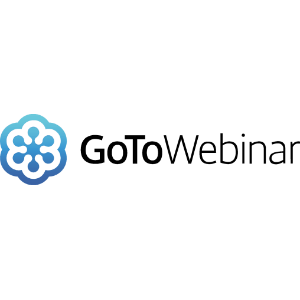 A historical player in webinar software, GoToWebinar is one of the leaders in the sector. It offers very complete and interesting functionalities such as the replay of the webinar, which is practical to allow the public who was not present at the fixed time to attend your presentation.
You can also, like at Livestorm, launch webinars from pre-recorded videos. A way to create the event several times with well-prepared content. As often, you can try GoToWebinar for free for a few days before choosing, if you are convinced, a subscription that starts at 89€/month.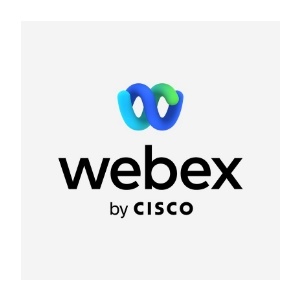 Like GoToWebinar, this is a historical player in video conferencing powered by a world leader in IT - Cisco. As like Zoom, your audience will need to download a small tool to attend your webinars. Cisco ensures that you can invite up to 40,000 participants (we wish you as much success!), and you can also record your webinar session in order to then use it as a video on platforms such as Youtube or your own website.
Note that it is possible to launch surveys during your conference in order to gather the opinion of your audience.
Webex also offers, like many of its competitors, the possibility of affixing your logo to the registration pages or invitation emails. The online trial is free; then in order to obtain a price, you will need to contact the sales department.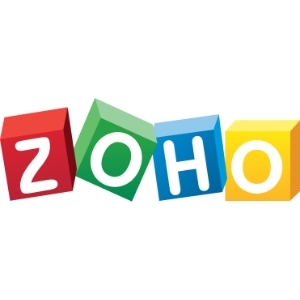 Zoho offers a suite of tools for businesses, including a video conferencing solution for meetings. It is also possible, thanks to this technology to organize webinars. Personalize your signup forms and emails by adding your company logo. You can add custom fields in your registration forms, present to several people, or even moderate the comments of participants live.
Zoho Meeting webinar software gives you comprehensive reports on your webinar registrations, attendees, engagement, polls, and Q&A sessions. A free trial is offered to you, and the prices then start at 15€/month.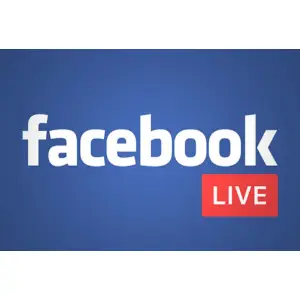 If you are lucky enough to have an engaged audience through your Facebook profile, a page, or even a group you have created, you can use the famous social network to organize a webinar. Your subscribers can receive notifications when you go live, which is particularly interesting for capturing the audience on mobile in particular. So they know when to tune in, so they don't miss your broadcast. Facebook even allows you to announce the live and offers your audience to have an automatic reminder.
Facebook is an excellent opportunity, mainly if you already have an engaged audience, and what's more, it's FREE! However, you can also imagine promoting your webinar on other channels (emails, other social networks) by redirecting participants to Facebook.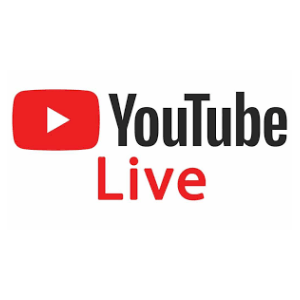 On the same principle as Facebook Live if you have an audience following you on the famous video platform. It is from your Youtube channel to activate the live broadcast from your webcam. From the YouTube Studio dashboard, you'll be able to access current, upcoming, and completed live streams.
To promote your webinar on Youtube, you can share the link to your stream in advance by broadcasting it on your usual communication channels. Additionally, you will be able to use YouTube's live chat to interact with users watching the event and designate moderators to manage the chat. As with Facebook Live, this service is free.
Conclusion on Webinar Tools
You are now fully informed about the best webinar software available to create and promote your future webinars. If you want a complete, customizable solution that manages registration and distribution from start to finish, you will necessarily have to invest in a professional system such as Clickmeeting or Livestorm. But it is very likely that you will quickly recoup this expense thanks to the marketing impact of the webinars.
However, it is still possible to take advantage of very reliable distribution level tools which have the advantage of being free, such as Facebook or Youtube. However, these often require having a subscribed audience on these networks or having third-party registration and promotion marketing tools that will be used upstream.
Are you new in the industry? Therefore you must reach out to an expert that can betterly guide your start-up business. SaaSbery offers complete consultancy services regarding business management, sales strategies, business marketing, and much more so that you can catch the right track to develop your business.