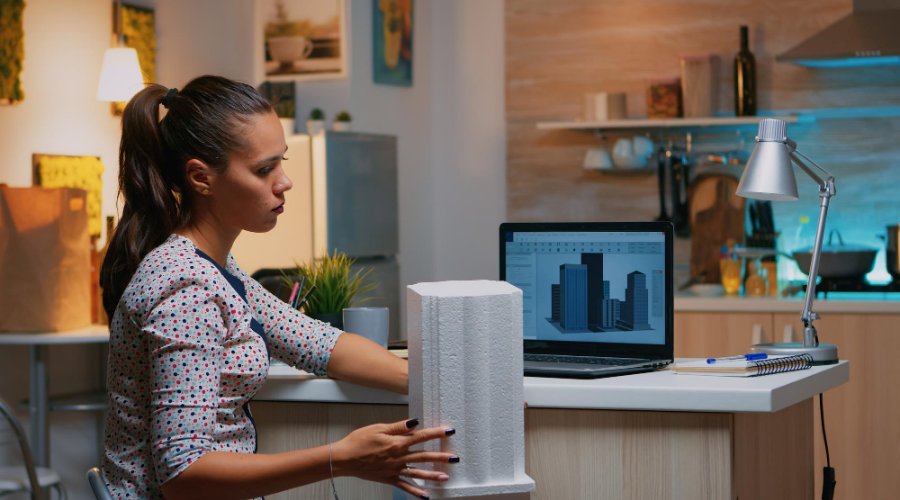 5 Best Free 3D Layout Software For Professional in 2023
Before carrying out construction or renovation work, it is always preferable to use 3D layout software to have a clear and precise idea of ​​the purpose of a project and to avoid any setbacks. There are many free 3D layout software that you can use to properly prepare the stages of your store layout.
We have prepared a list of software that will help you choose the most suitable for your needs. But before presenting this software to you, let's review all the elements that make 3D modeling the ideal tool for developing the appearance of your future store in a simple and effective way.
What is a 3D Store Layout?
A 3D layout is a prototype to visualize what a final project could look like. It illustrates the configuration of a store by presenting the detail of the layout: the color of the walls, the typology of the floors, or even the type of furniture to be installed.
Indeed, the realization of a 3D model offers a clear and precise architecture of a space. The size of the volumes, the proportion of space, or its height, everything is taken into account so that you have a precise vision of the scope of your layout project.
Drawn to scale, the 3D layout software is also a good decision-making tool. Indeed, by realizing the layout of the store, you can observe it as a whole and adjust your project if it turns out that certain aspects lack homogeneity.
What is the Point of Making a 3D Store Layout Plan?
Be Aware of the Volumes
Thanks to a 3D plan, it is now possible to visualize a project perfectly. It offers a realistic rendering and makes it possible to realize the volumes of the store. The little extra is that you will also save time in the conceptualization of your project by creating a 3D layout. Inconsistencies are visible, and changes can be made in just a few clicks!
Visit a Store Before Arranging it with a VR Headset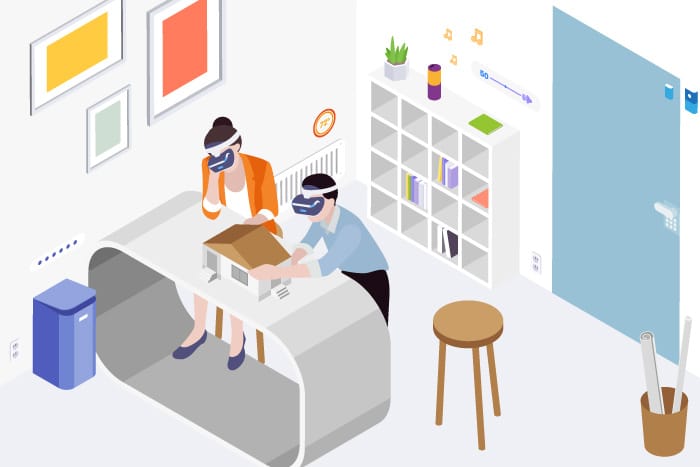 Can you imagine being able to visit your future store even before starting the work? It is one of the many advantages of a 3D store layout. Thanks to the use of a virtual reality headset, you can visit your future store as if you were there. This atypical experience will be the perfect opportunity to validate your project.
Calculate a Quote for the Desired Layout
It is not easy to realize the expenses associated with a project, especially when it lacks concrete. By presenting you with a modeled version of the layout of your store, the 3D layout responds to this lack of tangibility and thus allows you to realize the expenses to be expected for your project.
Present Your Store to Franchisees or Investors
If your ambition is to franchise your store, the 3D store layout plan is the ideal tool to convince your future investors. Indeed, the more concrete your proposal, the more likely it is that your investor will be inclined to collaborate with you. Presenting him with the 3D model of the store will allow him to project himself more easily and to recognize the added value of your proposal.
What are the Benefits of a 3D Store Layout?
More Accurate Rendering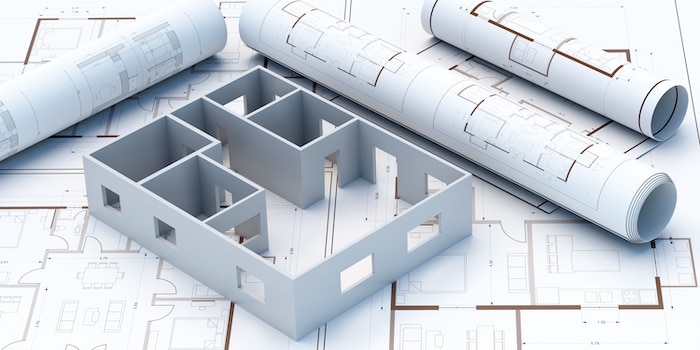 While a photograph shows you something that exists, the 3D layout plan is a way to visualize something that does not yet exist. It is a tool that offers the possibility of imagining a project in its most concrete form, evaluating the characteristics of the materials used, and thus creating an optimized and harmonious space. Every detail is thought out and fits perfectly into the space.
A Valuable Time Saver
Since the 3D layout plan is most of the time produced on a digital medium (computer or tablet), it is accessible to all the actors involved in the realization of the project (interior designer, end customer, artistic director); communication is thus more fluid, and the project is more likely to succeed quickly.
Greater Visual Clarity
As we have already discussed, modeling a store in 3D is the central element of any layout project. On the one hand, it allows you to clearly and precisely understand the scope of the project and realize its true potential. On the other hand, thanks to the great clarity offered by a 3D plan, all the people associated with the project can actively participate in it.
The 5 Best Free 3D Layout Software
Previously rather reserved for a public of professionals, 3D shop fitting software is more and more accessible to ordinary mortals. Accessible in terms of price, use, or skill, anyone can create the layout of their store in 3D using valuable tools. We have compiled a list of software that is easy to use and does not necessarily require any required skills. Let's discover them together.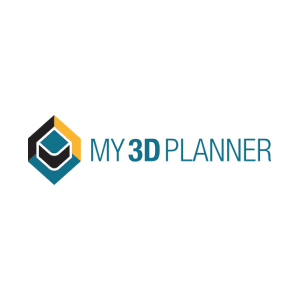 This software can be used online directly on the My 3D Planner website without you needing to download or install any software. It allows you to design, and furnish but also customize the layout of your store in 3D.
This formidable 3D layout software can be used on a computer as well as on a tablet. To start creating your plans, you do not need any prior skills. Its advantage is that it is both simple to use and very complete. The little extra it brings is the possibility of being able to synchronize personalized product catalogs with the software. Rather useful if you want to create a 3D layout with the products of a particular brand.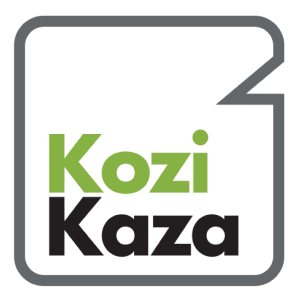 Free architecture software to draw 3D plans using a simple and easy-to-learn interface. Whether it is a 3D store layout project for decoration, layout, or even a design project, this software will meet your expectations. Through its intuitiveness, you will easily be able to draw the plans of your store in 3D in a realistic way.
To read the customer reviews on their website, the KoziKaza software is a valuable tool for testing your ideas and making them real.
Also read :
3D Furniture Modeling Software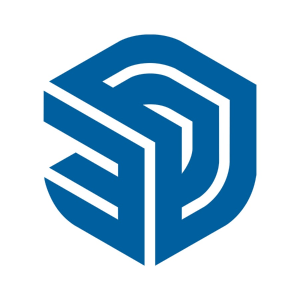 All you need to use SketchUp is an internet connection. You can access the free version of this 3D layout software through your web browser and use it whenever you want, wherever you want. Thanks to SketchUp, you can model absolutely anything you want in 3D without having to download anything. It offers you many tools to work around the volumes and shapes of objects so that you can bring your creativity to life.
SketchUp is extremely easy to learn. Its interface has been designed to be as intuitive as possible and offer real comfort to its users. For example, you can visualize your 3D store layout projects by quickly making simple sketches, an advantage of not wasting too much time on details.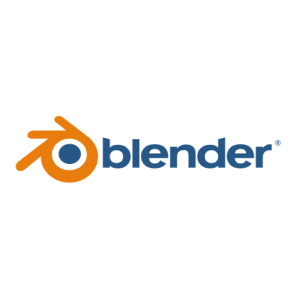 It's hard not to mention Blender when talking about 3D modeling. For the record, the creation of this software was finalized by an open-source community because the company that had started its edition no longer had the necessary funds to continue its development.
Blender is one of the most powerful open-access software. And for a good reason, it is a complete solution and offers a wide choice of features (3D animation, Bézier curve, lighting processing, etc.). However, through the many features that this software presents, it is better to have some 3D modeling skills to take advantage of everything that makes this software a must have.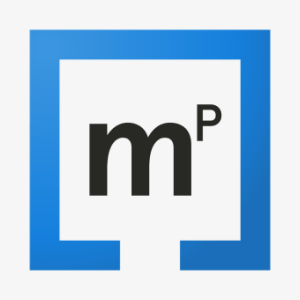 Need mobile 3D layout software? You can use MagicPlan. Available on both Android and IOS, the innovative application allows you to create 3D plans, including price estimates and field reports. Its interface is modern and fairly easy to use. Its free version offers many possibilities for making construction or renovation plans.
The little extra of this mobile application is that it offers you to generate plans automatically using your phone's camera. To do this, simply position yourself in the center of a room and turn slowly on yourself. The software will automatically give you the dimensions of the room you are in. Finally, be aware that most stores specializing in furniture such as Ikea, Alinéa, or Leroy Merlin, often have their own 3D modeling software accessible directly on their website.
Our Tips for Choosing the Right 3D Layout Software for Your Needs
As you will have understood, a 3D store layout plan is a valuable tool for laying the foundations of a project and realizing its feasibility. Several types of 3D layout software exist on the market. However, depending on your project and your working method, it is important for you to choose the one that will be the most suitable.
What to choose? You can already ask yourself the following questions: on which medium do I want to work? Do I need to share my plans with an architect or colleagues? What is my skill level in 3D modeling? Once you have answered all of these questions, you can more easily turn to the 3D layout software that exactly matches your search.
Need proper guidance for your Software as a service business? SaaSbery can help you with that! We are serving our customers for more than 18+ years with the market-tested solution to help them grow. SaaSbery delivers various kinds of SaaS business-related consulting services like a deep insight into business analysis, best of marketing strategies, business management, sales-related strategies, and much more. We work to provide qualitative results at the low cost of amount.