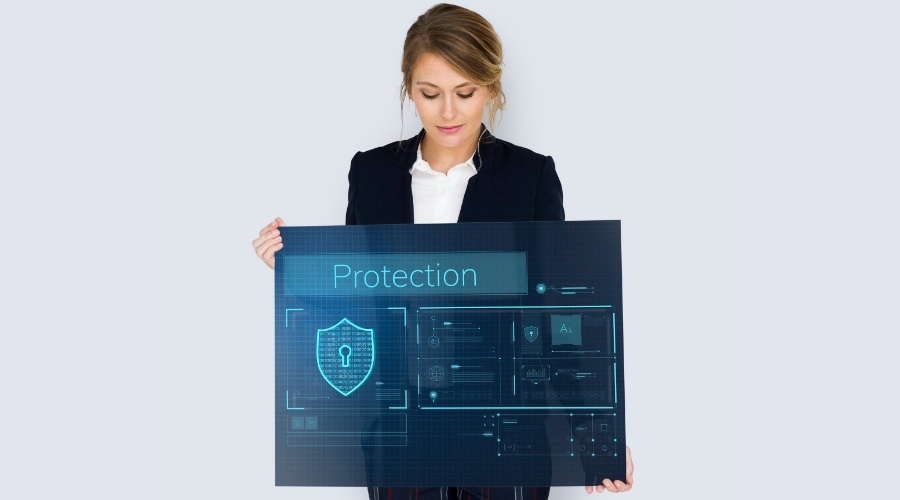 Top 10 Best Antivirus for Businesses To Use in 2023
Securing computer data is a priority for any business. The use of an antivirus becomes a good practice. Between free and paid antiviruses, the difference lies in their functionalities. The free versions are limited to basic options offering a minimum level of protection. For better protection, it is important to choose the right tool. Discover in this comparison the best antiviruses for businesses.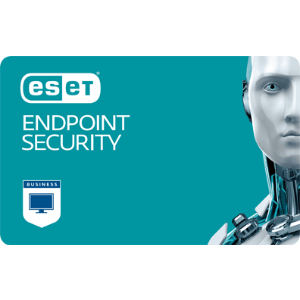 ESET Endpoint Security adopts multiple technologies to enable businesses to constantly monitor their performance. It also helps them to detect possible computer viruses. It is considered one of the best antivirus software thanks to its many features. To name only the protection against ransomware, Brute Force attacks, and network attacks. It also blocks targeted attacks and stops file less ones.
ESET Endpoint Security antivirus is also a preventive solution for data breaches. This software enables mobile and MDM protection. Indeed, its management can be done from a unified console. Among the features of this antivirus, we can mention:
Management from a unified console;
Securing against botnets;
Securing against Brute Force cyberattacks.
The "Zero-day threats" solution is very practical for companies wishing to protect themselves without having an idea of ​​the threats.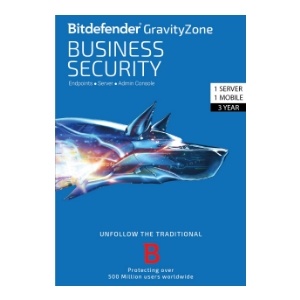 Bitdefender GravityZone Business Security is the ideal ally for better protection and performance. This software is suitable for any type of business, regardless of its size. The protection it offers integrates risk management but also vulnerability analysis. Security is complete for both workstations and servers. The antivirus also informs about potential security dangers. Integrating Machine Learning and many other technologies, it is able to protect against various threats. The various malware and other cyber threats such as exploits, ransomware, or zero-day attacks. Some of the many features of the software include:
Ransomware prevention and mitigation;
Protection built into Endpoint Risk Management;
Cloud Security – No hardware needed;
Artificial Intelligence and Machine Learning have improved for years.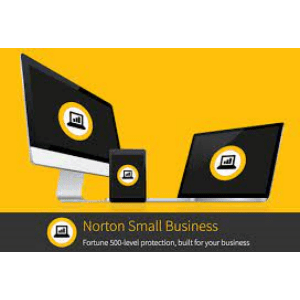 Norton Small Business is one of the best antiviruses out there. Designed by NortonLifeLock, a global leader in cybersecurity technology, this software has the capacity to protect 20 devices. This solution is particularly intended for SMEs. This type of antivirus has the same features as the previous version Endpoint Protection 14. The Norton Small Business is compatible with all types of devices, whether it is a smartphone running iOS or Android. The same is true for a computer running Mac or Windows. Among its features, we identify among others:
SONAR behavioral protection that detects dangerous files. Above all, it makes it possible to proactively secure a company against a threat that does not yet exist;
Identity Safe which automatically remembers secures and integrates user IDs and passwords. Thus, the risks of theft or loss of data are eliminated;
Spam blocking to prevent dangerous and unwanted emails;
Safe Web is an alert mechanism indicating a dangerous website.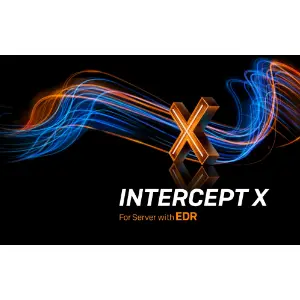 Sophos Intercept X is an endpoint security solution highly regarded for its efficiency and functionality. This antivirus reduces the attack surface and prevents possible attacks. It stands out for the combination of anti-ransomware and anti-exploit capabilities. This software provides defense in depth. It blocks both unknown threats and ransomware while preventing exploits. Sophos Intercept X provides control of devices and applications that can run in the user's environment. Therefore, it directly blocks malicious websites while providing synchronized security. Intercept X Advanced with XDR is one of the only XDR solutions on the market that synchronize protections:
Waiter;

Native Endpoints;

Messaging;

Cloud;

Firewall;

O365.
Firewall IPS and ATP events allow inspection of suspicious hosts. The user will thus be able to detect unsecured devices in the company.
Also read :
Pc protection solutions for security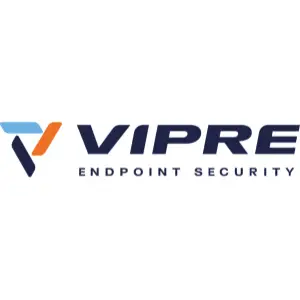 VIPRE Endpoint Security Cloud is an easy-to-use and effective antivirus for detecting threats. It provides ultimate protection against sophisticated malware. By combining a modern terminal solution, it performs fast behavioral analysis in real-time. In addition, this antivirus offers a threat intelligence network. This software primarily provides protection at the application, file, and network layers.
It is also effective against social engineering cyber attacks like phishing. VIPRE, therefore, prevents the rapid spread of any virus. With this antivirus, companies will be protected against the following:
Malware;

Ransomware;

Zero-day attacks;

Trojan horses;

Etc.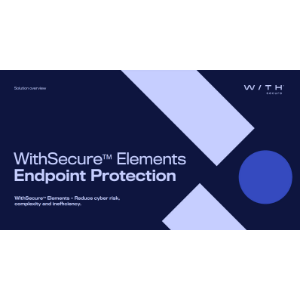 WithSecure Elements Endpoint Protection provides endpoint security. It ranks among the best antivirus software thanks to its many features. This antivirus identifies, and prioritizes risks, and reduces the attack surface. It also helps stop breaches by directly blocking advanced, automated, or targeted threats. Like exploits, ransomware, and fileless attacks for example. This protection is AI-based and cloud-native and deployed instantly from the computer.
One of the advantages of this antivirus is the availability of all resources in several languages. These different options are particularly suitable for companies established in the four corners of the world. It is possible to configure it as desired by:
English (United States);

Finnish;

French;

German;

Italian;

Japanese;

Etc.
This antivirus software makes it possible in particular to manage all the solutions from an Elements Security Center dashboard.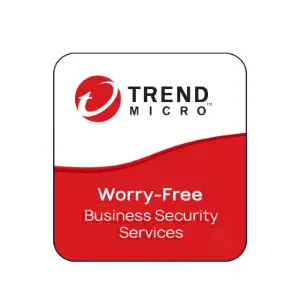 For small size businesses, Trend Micro Worry-Free Business Security is a go-to software. It offers an all-in-one solution with anti-spam, antivirus, email protection, and web security. It is a very powerful tool to fight against hacking and all cyberattacks. According to statistics, these computer threats are one of the main reasons for the stoppage of activity of nearly 60% of small businesses. With this best antivirus software, the protection will be enhanced with ease. Its configuration is fast and updates are automatic. It does not require maintenance and offers 24/7 support. The main solutions proposed concern:
The cloud (cloud migration, development of native cloud applications, data center security, SaaS applications, etc.);
Internet of Things (ICS/OT, connected car, 5G Security for Enterprises, etc.);
Risk management (ransomware, end-of-support systems, compliance, detection, response, etc.).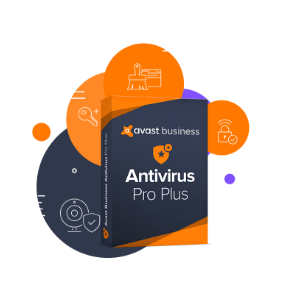 Avast Business Antivirus Pro Plus provides ultimate data protection for businesses and their employees. Being a very powerful protection module, it can support different platforms such as Windows Servers, Windows, Linux, and Apple. Its many features make everyday business life easier while ensuring user security and privacy. This software performs real-time scanning of files, attachments, and emails. It protects your business from various malicious code and ransomware type programs. It includes powerful antivirus, password manager, firewall, CyberCapture, SecureLine VPN, etc. Some advantages of this software against viruses are:
Convenient features like Virtual Private Networks;
The ease of its configuration and installation;
Strong anti-ransomware options.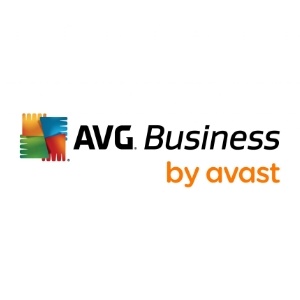 For SMEs and medium-sized businesses, AVG Business is also among the best antiviruses. This software offers effective protection for emails and terminals. The network is also protected against ransomware, phishing, and spam attacks. This antivirus protects companies from malware but also from ransomware and hackers.
In addition to its performance in terms of protection against viruses, its updates are automatic. There's no need to spend time making sure every app is up to date. It also has a feature called Smart Scanner which scans the PC during non-working hours. It allows all employees to focus on business.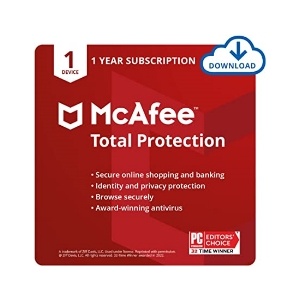 It is a complete antivirus suite published by McAfee, the famous computer security laboratory. This software is offered in a free trial version and a paid full version. With an annual subscription, it is possible to enjoy full protection for mobile devices and computers running Windows or macOS. The antivirus secures the system against ransomware and other types of malware. It protects web browsing and reports when a risky site, files, or links are detected. Personal information is stored encrypted. This is how it stores the privacy of private data.
Conclusion
It is recommended to check the antivirus system before purchasing so you can get a clear idea about the functionality of the antivirus. We have seen the 10 best antivirus software that will help your business to get the security of your important data.
Need an expert's guidance for your SaaS business? Then reach out to SaaSbery. SaaSbery can help your business to grow by advising business related strategies like business management, business marketing strategies, different sales strategies, and much more.