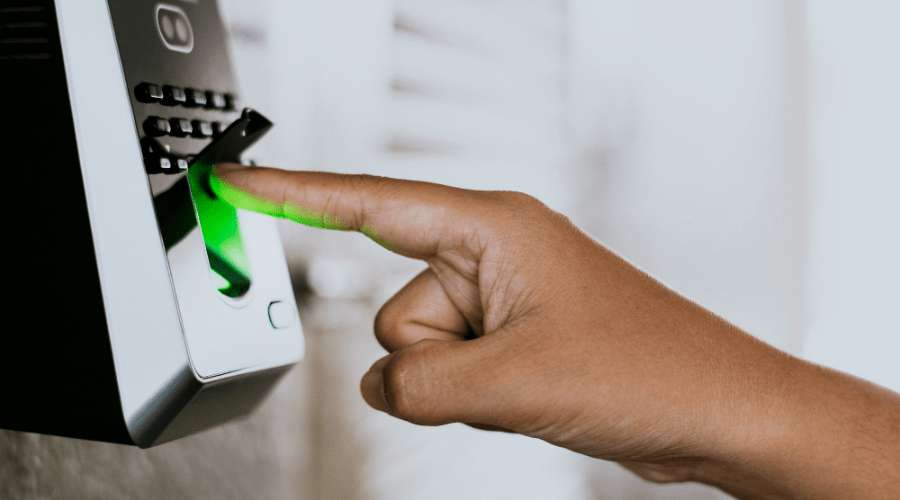 What is attendance management? A Complete guide
One of the most important responsibilities of HR operations is managing employee attendance. Managing effectively requires an understanding of the scope of the operations, the various concepts, and best practices. The purpose of this guide is to provide a comprehensive overview of all aspects of the attendance system and the key responsibilities of an administrator responsible for attendance management and workforce.
Due to the length of this article, some in-depth information has been moved to a related article with only the overview provided here. For additional information, please refer to the links provided throughout the article.
Attendance in brief
Attendance refers to the act or state of being present at a place of work in accordance with the company's policies. Absence from work is the opposite of attendance.
However, it is not as simple as that. For an employee to be considered present, he or she must be present within a specific period for a specified number of hours.
It does not count if an employee comes to a factory at 3:00 PM and leaves after one hour. During the shift, the employee must be present from the beginning to the end.
As a result, attendance may mean putting in eight hours of work per day for teams that are not customer-facing or work is not time-dependent. On one day, it may be 9 to 5 and on another, it may be 6 to 2.
In addition to the narrow definition above, attendance can also be used to describe absenteeism, time discipline, time accounting, workforce management, and productivity.
Why do you need attendance management in your company?
Tracking employee attendance is essential to the profitability, reliability, and reputation of your company. Attendance management is necessary for the following seven reasons and they are;
For boosting productivity
Human workers' time is an important input variable in production. As a result, more time at work leads to higher productivity.
Operational Efficiency
The productivity of the team and the organization as a whole is at stake, not just one employee. The absence of a team member can result in coordination issues, delays, or increased work-in-progress (WIP). However, if this occurs multiple times with different people, the impact of absence multiplies instead of adding up.
Disciplinary measures
A lack of discipline in the organization can lead to unpredictability, delays, and variability in both quality and delivery schedules. Discipline is also contagious. As a result, other employees are influenced to adopt the bad habit and thus compounding the problem.
Initially, conscientious employees become frustrated and resentful when indiscipline is tolerated and ignored. The employer brand suffers a big blow when employees leave the organization to search for a better workplace.
Time discipline contributes to reducing variability and delays in lean management.
Employees working overtime
Hospitals, retail stores, and factories often operate multiple shifts. However, high production demand may force people to work overtime or on weekends or holidays.
Time-tracking and accounting practices are essential both from a cost-efficiency and employee satisfaction perspective. The absence of a sound system will lead to disputes, increased employee expenses, and a great deal of stress for the administrators.
Theft of time
Time clocks were introduced in the industrial era to ensure workers got paid only when they were at work. People may misuse the system if timekeeping is not accurate, such as by arriving late, leaving early, taking too many coffee breaks, etc.
Having a foolproof system for tracking attendance and enforcing policy consistently and diligently is the only way to prevent time theft.
The overtime policy often leads to employees pushing work that could have been done during regular hours into overtime. It is just another form of time theft. Keeping good records and tracking can also help curb misbehavior.
Payroll inputs that are accurate
For accurate salary calculations, attendance inputs are crucial. Salaries are paid on the basis of the number of days worked, and this information is obtained from attendance records. Additionally, attendance data is used to calculate Shift Allowances, Attendance Bonuses, and Overtime Pay. There is software available for proper payroll, and they are called payroll software.
The compliance process
Attendance data is also required for various compliance reports. Hours worked for a day and week, shifts worked, overtime hours worked, and present and absent days are included in these reports.
The Factories Act, Shops & Establishment Act, and other Acts in India require these reports to be generated.
Who needs an attendance management system?
Most industries in the manufacturing and service sectors operate during fixed business hours. It is necessary for factories, assembly plants, retail shops, schools, hospitals, software companies, financial institutions, etc., to have a reliable attendance management system.
To ensure seamless work processing, organizations with multiple shifts must ensure employees are present during shift times.
In many industries, employees are required to work long hours during the week or on weekends. In order to comply with the law and to pay overtime accurately, time tracking is essential.
Also read :
Time Tracking Software For Time Management
How does the attendance system work?
Attendance management is a complex task. Attendance systems have multiple aspects or parts. For any system to work properly, all of these parts must be interconnected.
It has an attendance data-gathering system 
A time punch or swipe is the record of an employee's arrival or departure from work. An employee's ID and timestamp are required in a log entry. Establishments with multiple entry points should also consider the door information and movement type (in/out).
Employees mark their attendance every day using a paper-based attendance register, which is one of the oldest ways to track attendance data. There are many ways to capture attendance nowadays, including biometric hardware devices and mobile apps.
Every aspect of an employee's day depends on the accuracy of their daily swipe data. Considering this is a daily activity, the volume of data directly correlates with the number of employees and the frequency of their movements.
By automating attendance data capture and processing, the administrative effort can be reduced.
Define your attendance policies
Shifts, working hours, and disciplinary rules are defined in an organization's attendance policy. The following sections make up an attendance policy:
Definition and rotation of shifts

Policy on regularization

The overtime policy, including eligibility and payout rates

Violations of the rules and penalties

Holidays and off days in the workweek
Attendance policies are required to calculate actual hours worked, overtime, late arrivals, etc., based on raw attendance swipes.
Shifts, production, and planning
A team manager or HR administrator may be responsible for production planning and shift rostering in some organizations.
Shift rosters list the employees for a given shift (weekly or monthly). The roster is then communicated to employees. A shift rotation ensures that employees move between various shifts, such as morning and night shifts, when they work multiple shifts.
Processing attendance
The process of processing attendance is similar to making tomato soup. Is a bowl of hot tomato soup the same as three ripe, red tomatoes? No, of course not.
To make tasty soup, we must wash, puree, boil, and simmer those red tomatoes. Salt, pepper, and cream should also be added.
The raw attendance swipes for a day are not sufficient either. We need to pull other information and do some calculations during attendance processing. What we need is:
In all its dimensions, the attendance policy (see above)

Shift rosters

Calendar of holidays

For the day, the employee's leave status

Employee special permissions or exceptions
Compiling total attendance, overtime, and leaves
After processing attendance, we get a detailed attendance record for an employee for a day or a month. A muster roll is a monthly attendance register of all employees.
Overtime registers show how much overtime an employee has worked during the month. For overtime payments, this information is sent to the payroll administrator.
Violations and exceptions to the attendance
Upon processing attendance, we need to check if employees are adhering to the attendance policy. Any policy violations may be warned to employees during a grace period. In addition, we must impose penalties for violations.
Violations can be flagged for several reasons. As an example:
Habitual lateness (with a grace period of two times per month)

Early leaving

Absence for more than three days in a row

Actual hours worked per week are less than the required 40 (for example).
As soon as possible, the administrator should share the feedback with the employees and their managers. Occasionally, deviations could be caused by genuine reasons, such as device malfunctions or official external work delays.
Employees can recall the situation and provide reasons for violations with early feedback. In contrast, it can be difficult to recall the cause of a violation after a month. In most cases, these delays result in disputes and high employee dissatisfaction.
Key takeaways of the attendance management system
Time accounting, discipline, productivity, and statutory compliance are all achieved through attendance management.
The attendance system is composed of many parts, as we saw in the previous section. To function properly, all of these sub-systems must be in good working order. Every day, an administrator must set up and run each subsystem efficiently.
Attendance management involves:
Developing attendance policies

Rostering and shift management

Maintaining attendance devices and registers

Keeping accurate time records

Analyzing raw attendance data

Overtime management and payment

Alerts and communications for employees: sharing live attendance information every day, informing about the shift roster, etc.

Regularizing attendance and approving overtime

Finalization of attendance and overtime within the deadlines

Enforcing attendance policies by taking action when violations occur

Complying with the law

Analyzing MIS reports and preparing reports

Individual and collective monitoring of absenteeism

Providing employee support and assistance through an employee help desk