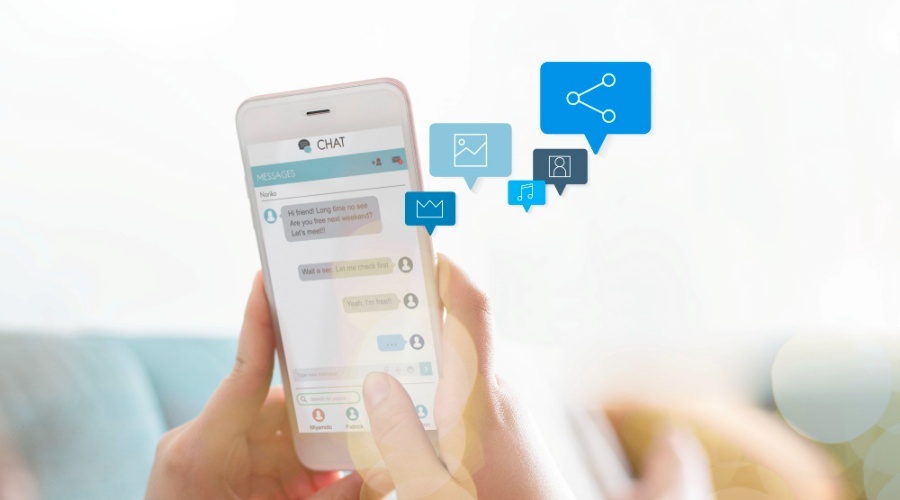 The 11 Best Professional Chatbot Software For 2023 – Automate Communication
In the management of a site, the chat now appears as an essential automation tool. This automatic communication assistant makes it possible to respond to visitors, to list concrete avenues for the development of your business while guaranteeing reader satisfaction leading to increased confidence and, therefore, additional sales. But in the plethora of chat software options, how do you choose the best chatbot software? Answer in this customer service chat comparison.
The extensive offer prompted us to introduce you to 11 business chatbots. Each software has advantages and disadvantages, so it is important that you think about your specific needs in order to determine your tool and create a chatbot consistent with your products, your image, and above all your communication and your internal management.
Best Professional Chatbot Software in 2023
1. Sarbacane Chat: Best Professional Chat Software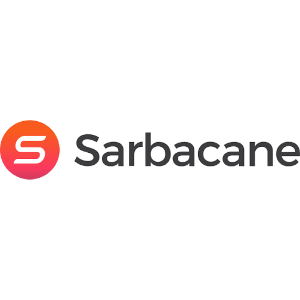 Sarbacane Chat presents a complete live chat software whose uses you will quickly understand thanks to a clear implementation. Based on the three levers of an effective autoresponder, lead conversion, loyalty, and assistance, this chatbot software already contains all the pre-established forms that simplify your daily life. Contacts, appointments, and satisfaction surveys are thus integrated in a few moments, saving you precious time. The interconnection with your CRM and with the Sarbacane application allows exhaustive integration with conversation scenarios that you no longer have to worry about, while the news feed satisfies regular visitors who do not have to navigate long before knowing your latest releases, productions, or messages.
Automated assistance has a place just as important as live chat because attracting Internet users is one thing, converting them into customers is another; as for satisfying them until the end of their process and retaining them over time, that's what turns out to be the element that makes the difference against your competitors. The solution is completed by a statistics tool that offers perfect control of your traffic. At the price level, note the free 30-day trial without a credit card, which gives you the opportunity to make up your mind without obligation and without fear.
It is a well-deserved chatbot software to be in first place in this comparative chatbot survey.
2. ManyChat: Everyday Business Chat Software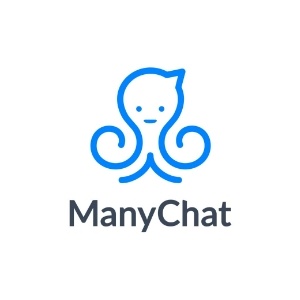 Already extremely popular through its link with the Facebook social network, ManyChat is a chatbot creator that potentially allows you to reach one billion Messenger users. Through this channel, ManyChat offers ongoing shopping cart reminders and boosts your sales. Its particularly intuitive and drag-and-drop interface is suitable for everyone, especially the most novice among you. The first forms welcome users and guide them to your flagship products, and the automation system encourages you to program messages while the management of keywords predefined by you manages several actions simultaneously according to your prospect's profile.
On the price side, if the starter offer turns out to be free with pre-recorded models and sequences, be aware that it quickly turns out to be limited. Indeed, the repeated use of this chat by the brands present on Facebook is likely to tire the Internet user who finds an identical process from one company to another. You will therefore quickly have to turn to the premium formula with unlimited content.
3. ChatBot.com: Multi-Function Live Chat Software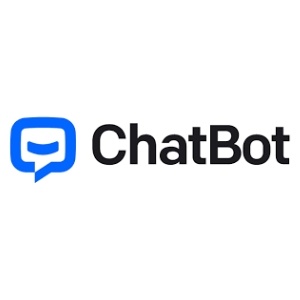 Another chat software using the drag-and-drop method, ChatBot.com offers you an interesting number of models both in terms of the answers to be provided and the targets to be satisfied. The offer is divided into two main proposals for companies seeking to make their mark on the market or for already established professionals. The varied forms allow you to focus your business communication on product sales, reservations, customer support, or well thought out, recruitment which can lead to a new axis of development and prospect approach for your company.
You can easily link your chatbot with Facebook in order to exploit the data and especially redirect the customers while knowing more about how to invest in your advertisements on the social network. From a price point of view, the 14-day free trial seems quite limited to measure all the solutions offered. But the absence of an obligation to enter your bank details remains a plus before choosing a paid plan whose first level restricts your chats to 1,000 per month.
Also read :
Collaborative Software For Your Team
4. Chatfuel: All-in-One Online Chat Software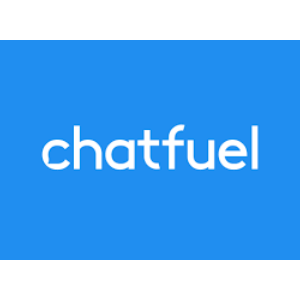 Among the easiest chatbot software to use, Chatfuel brings together chatbot and live chat in a format that suits everyone since no coding knowledge is required. Specifically dedicated to use on Messenger, this solution multiplies the resources so that you can export your prospects to analysis tools and integrate with your CMS. If its link with the main networks of the Facebook group proves to be relevant for companies that value these communication networks, conversely, this can limit your field of prospecting.
Like all other chat software, Chatfuel knows how to qualify Internet users and automatically respond to the most common questions. The references and guides present on the chatbot site direct you to the rules of use in force on the different networks. Within the limit of fifty monthly users, you can access the free version before opting for a paid plan.
5. Freshchat: Artificial Intelligence Chatbot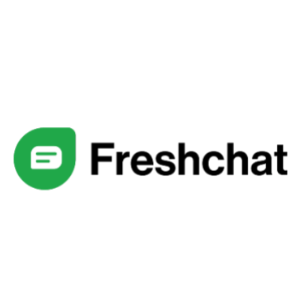 Freshchat presents an artificial intelligence algorithm that is suitable for entrepreneurs wishing to invest in networks such as WhatsApp, Apple Business Chat, and Messenger both on mobile and on the web. A true chat assistant, artificial intelligence demonstrates a welcome autonomy since it is not content to respond according to fixed pre-established patterns but is able to learn and thus understand the intention of the Internet user in order to guide him to the best conversion pages.
It also helps you to set up questionnaires and more precise answers, which stick to your brand and your needs. Of course, this already advanced technology affects monthly billing. Knowing that at the start of an activity, investing in such performance may prove to be superfluous.
6. Drift: Chat Software for Customer Service and Management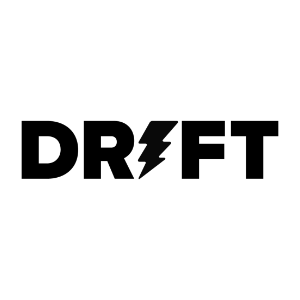 The Drift chatbot software includes all the essential settings for setting up a complete chat service. It also combines with the most common email marketing software to increase your prospecting and loyalty actions. The specificity of Drift lies more in the place that this software can take within the management of your company itself, in particular, vis-à-vis your salespeople.
The chat is indeed configurable according to very specific scenarios that allow you to differentiate the members of your team according to their needs and thus offer them answers and meetings designed for them. Dedicated to companies with an already large payroll, the Drift software affects its advanced features on the price which can hardly be assumed by a young company. Nevertheless, the offer including up to five users takes on its full meaning as soon as your role as manager extends.
7. Zendesk Chat: Customer Service Chatbot for Small Businesses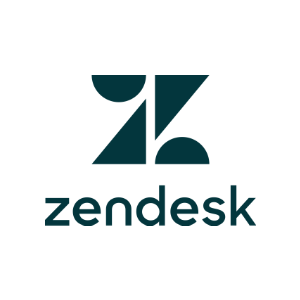 From an approach that may seem more complex, in particular because of the organization of the site, Zendesk Chat includes all the necessary functionalities of a complete chatbot with analysis tools and live messaging that can be integrated into your CMS.
The main interest of this business chat service lies in its ability to integrate with other chat platforms in order to develop their functionalities. Coming from Zendesk, which is already a well-known company in the customer support market, the chatbot will satisfy all your needs as long as your agents are not too numerous. Otherwise, beware of the invoice.
8. Tars: Online Chatbot Via Mobile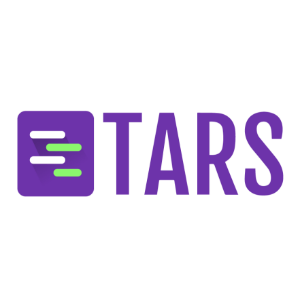 A slightly different chatbot tool that perfectly suits the current needs of Internet users, Tars owes its originality to the priority it sets on chatting via mobile. Able to assist you in the creation of your conversation pages, the chatbot software then takes the place of the traditional reception. The optimization for smartphones aims for a perfect rendering that encourages Internet users to continue their navigation while your handling of the software remains easy, in particular thanks to the accompanying videos present on the publisher's site.
A few pre-made templates allow the most novice to start setting up their chat while the more experienced among you can customize their flow from a blank template. Again, the 14-day free trial may prove to be limited especially since no non-paying plan is offered, even with lesser features. The annual rate belongs to the large scale and is therefore reserved for companies that can invest in such a tool, which is a shame when you know the intensive use of mobiles by your potential customers.
9. Tidio: Internal Web and Mobile Chatbot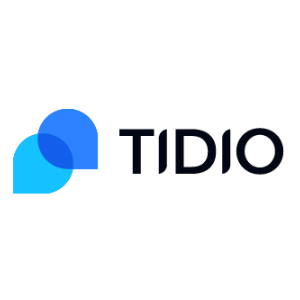 This chatbot software is all about sales by offering you customer communication scenarios on the web and on mobiles. It fits Messenger as your own helpdesk system or e-marketing platform.
Provided with the main automation resources, Tidio stands out with a user-friendly view of the chat where everything is thought out to follow the commercial funnel method. The attractive price may convince small businesses looking for a responsive chat. Beware, however, of the free plan, which does not allow you to use the chatbot function.
10. MobileMonkey: Web Complete Chatbot Site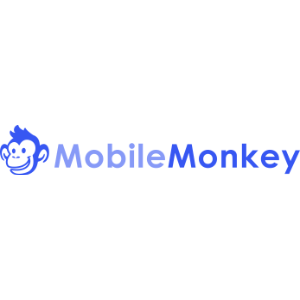 A complete chatbot solution is available to you thanks to MobileMonkey, which differentiates four chat approaches: direct messaging tools for Facebook and Instagram, website software, and SMS marketing. The last of the features represents the specificity of this software. It remains to be seen whether this communication still has good press with your prospects.
You can create several chatbots or a single model to be used on various platforms. Concentrating customer messages into a single inbox can make it easier to monitor customer service. With a mid-range price, MobileMonkey is aimed at both agencies and internal marketing specialists as well as SMEs and individual entrepreneurs such as coaches, i.e., everyone who poses the question of optimization for a given model of society.
11. Intercom: Conversational Chatbot Engine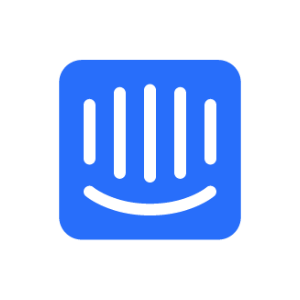 Contrary to its name, Intercom does not limit its offer to live chat for businesses but also offers chatbot creation resources. In the desire to engage your readers, the chat tool includes Custom Bots that collect data instantly and thus offer better management of your profiles, such as an adapted generation of responses.
Focused above all on the conversation, Intercom integrates with Google Analytics as well as your CRM in exchange for fairly high pricing since the first paid plan is not enough to benefit from the chatbot functionalities. Also, your credit card imprint is required for the free trial.
Conclusion
If you haven't invested yet in chatbots, then now is the time to choose the best chatbot software for your business. The guide shows some of the best chatbots that you must look for. However, you can compare the features and pricing of the different chatbot software so that you can pick the suitable bot according to your business.
If you are a newbie in the market, therefore you can trust the SaaSbery. It is a marketing consultancy provider that can help advise you with the best business management and marketing solutions to boost your startup.