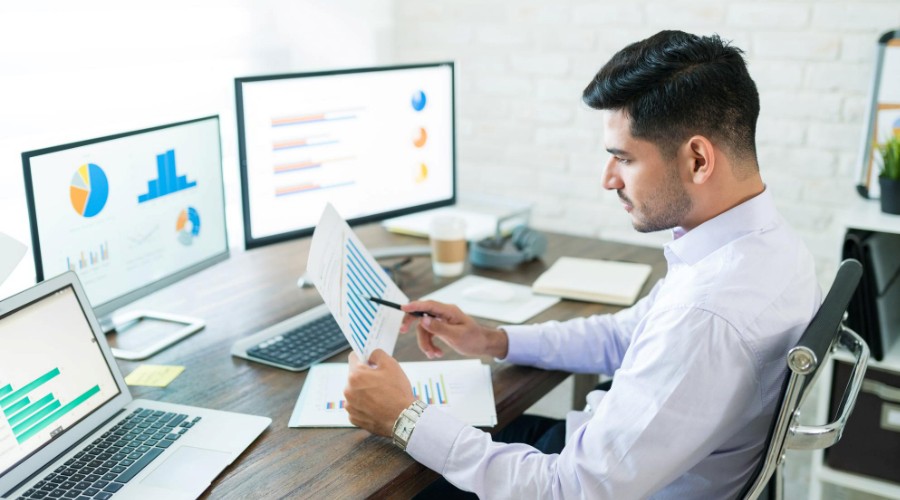 Best Expense Management Software Must Use in 2023- Free & Paid
Everyone understands a firm relies on monetary resources to function. An organisation uses money to perform its everyday operations in the same way that a car uses fuel to run properly. Capital is the gasoline that drives a firm. The amount of capital spent on a variety of operational and administrative duties regularly is what we typically refer to as costs.
Keeping track of these expenses, including where money is spent, how much is spent, and how frequently it is spent, is critical to the successful operation of a business. Alas! It's simpler stated than done. An expense report costs $10 or less for 29% of respondents and $21 or more for 14%. However, the majority (46%) say they do not know how much it will cost.
There are simply too many moving pieces and financial data to keep track of regularly. Keeping track of an organization's spending can be incredibly difficult. Managers‌ cannot neglect this task. If they want to increase earnings and scale their business, they must have sufficient understanding and control over their spending.
Fortunately, what manual forces cannot achieve, cost management software accomplishes with astounding efficiency.
Understanding Expense Management Software
Expense management software is used to process, yield, and audit employee-starting charges. Employees can submit expenses for approval using the software's website or mobile app. Expense management software automates and streamlines a company's expense entry, eliminates paper trails, and reduces administrative effort. Expense management software gives managers total insight and tracking of employee use of company funds.
Expense management software analyzes total expenses, discovers cost-cutting options,and regulates overspending.
A product must meet the following criteria to be considered to include in the Expense Management category:
Allow for data entry.

Have an automated system for tracking, controlling, and reporting spending.

Connect to existing accounting and administrative systems

Examine your expenses before submitting them.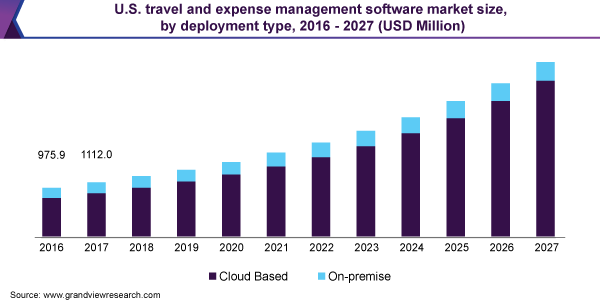 Source- Grandviewresearch
Top Expense Management Softwares
The markets today are filled with a deluge of user-friendly expenditure management systems that fulfil a variety of critical responsibilities.  To ensure lower expenditure, precisely prepared cost reports, and timely payment of dues, a business requires comprehensive expense management software.
In this post, we'll look at some of the top expenditure management tools on the market right now. The following list was compiled based on our own experiences with the tools. We can safely recommend the tools listed below after thoroughly assessing them for their features, cost, and convenience of use.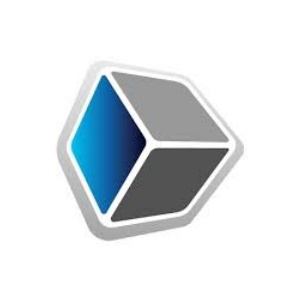 Today's market is filled with a plethora of user-friendly expenditure management systems that fulfill a variety of critical responsibilities. These include, but are not limited to, invoice management, expense tracking, receipt management, spend and approval process control, and workflow management.
An organization needs powerful expense management software to ensure lower expenditure, precisely prepared cost reports, and timely payment of dues.
In this post, we will look at some of the top expenditure management tools on the market today. The list below was compiled based on our own experiences with the tools. We can safely recommend the names below after thoroughly researching the tools for their features, cost, and ease of use.
Pros:
Approvals and Entry via Mobile

Receipt capture with sophisticated OCR

ERP Integrations in Real Time.

Real-time integration with OFX-supporting banks
Cons:
Slow interface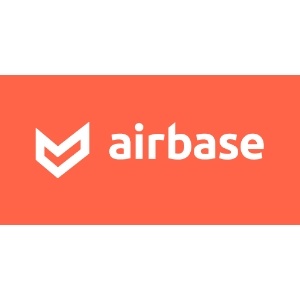 Airbase provides cloud-based expenditure management software, which is great for having complete visibility into your workforce's spending. The software was created to assist businesses in managing their expenses. It achieves this purpose through tools such as real-time reporting, corporate virtual cards, and bill payment automation.
In terms of cards, Airbase provides virtual and corporate cards. Employees can use any of these cards to make purchases that are under company standards. You are notified of every activity involving employee spending and can take measures to curb spend, thus preventing unnecessary costs.
Pros:
Corporate and virtual credit cards

Workflow approval processes should be automated.

Reporting in real time

Integrates with third-party platforms such as Xero, NetSuite, and others.
Cons:
Poorer quality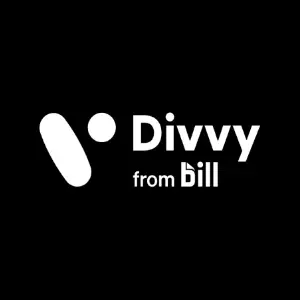 Divvy provides a platform for tracking your costs across many platforms in a single, unified dashboard. The platform gives you tools that allow you to easily track, manage, and control your business spending. Divvy allows for rapid reconciliation. As a result, you are notified promptly when employees spend.
With a few clicks on your mobile device, you can then rapidly capture expense data that interests you, analyse transactions, and approve them. The virtual card that Divvy provides is its best feature. This provides you with a real-time insight of your employees' spending. You are immediately notified if there is an overspend or fraud. You also can instantly freeze this virtual card.
Pros:
Real-time expense tracking

Automatically categorize transactions

Employees can be simply reimbursed.

Examine your spending.
Cons:
Unable to integrate with accounting software
Also read :
How to Avoid Project Cost Overrun? Best Tips and Guidelines to Follow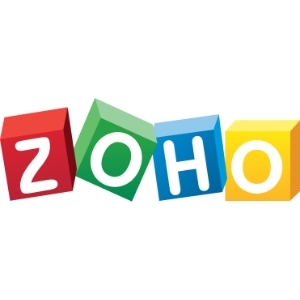 Zoho Expenditure provides an unrivalled expense management experience, thanks to one of the most intuitive dashboards on this list. Zoho is widely regarded as an excellent management tool, providing solutions that ease different parts of a company's operations. It is the greatest small company that uses management software.
You will gain detailed insights into all submitted and outstanding reports, the reimbursement amount, and data about undetected expenses. This tool's analytics component is likely its most appealing selling feature. It provides a detailed breakdown of the company's spending across all areas.
Pros:
Multiple currencies are supported.

Uploading and managing receipts

Spending management

Management of reimbursements
Cons:
Unaffordable price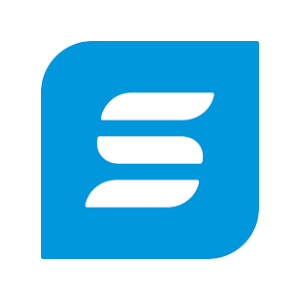 You basically get a sophisticated, complete centralized platform with Emburse Spend that allows you to effortlessly manage your employees' spending. The software gives you total real-time visibility into your team's spending. You have the authority to assess and approve expenditure requests.
For example, you can set a maximum budget for recurrent expenses, which allows you to avoid overspending. Emburse Spend also allows for quick, automatic reconciliation by capturing expense details directly at the point of transaction.
Pros:
Real-time access to complete spending insights.

Auto-reconciling receipts simplifies bookkeeping.

Reconciliation is done automatically.

Control spending by location, spending limitations, and location.
Cons:
Difficulty in creating onetime, restricted virtual cards.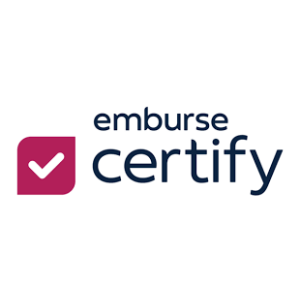 Emburse Certify is an all-in-one company and personal expense management software that focuses on giving businesses more control and visibility over their spending. Employees can use the programme to compile expense reports more quickly and accurately. It speeds up the entire approval process and significantly minimises reimbursement delays.
Because of its mobile-friendly interface, using the software is exceedingly straightforward. It is incredibly simple to photograph receipts and email them for quick approval. Plus! The programme also enables managers to establish pre-approval standards, which speed up the approval process and regulate business spending. It makes wise budget decisions easier by offering detailed information on a company's day-to-day spending. The solution can now support over 140 currencies and allow for processing in 64 languages.
Pros:
Create expense reports automatically

Pre-set compliance policy for quick approvals

Integration with various supporting software

Support for 140 currencies and 64 languages
Cons:
Not a user-friendly software
Conclusion
A corporation must understand where and by whom its finances are being spent. Inadequate data at a company's expense might lead to disastrous consequences. This is where expenditure management software can help.
These solutions exist only to simplify and automate the otherwise difficult and time-consuming expenditure management process. Expense report software is essential for businesses if they want to compete and prosper in today's competitive climate, from receipt management and expense report submission to optimizing processes and getting comprehensive analytical results. Saasbery staff provides thorough consulting on the SaaS platform your organisation requires. So, if you're looking for a SaaS platform for your company, call us. Our experts can assist you in reaching the correct audience.
FAQs
Which tool do I use to keep track of your business expenses?
Expensify is a web-based expense management tool that allows you to track and control your spending in real time. You may effortlessly scan receipts, make expenditure reports, and submit them. The system also includes an automatic repayment system that directs the approved amount to employees' bank accounts.
How does one go about automating an expenditure report?
Here's how easy it is to create automated expense reports using Spendesk.
Your team members will pay for what they require.

They launch the Spendesk app (mobile or desktop) and choose Make a new request.

They click Submit an Expense and attach their receipt.

Spendesk can read the receipt and extract the relevant information.
Which app is the best for tracking expenses?
Apps for tracking expenses
Mint is the best free app overall.

Goodbudget is the best programme for beginners.

You Need a Budget is the best app for serious budgeters (YNAB)

QuickBooks Online is the best programme for small company owners.

Expensify is the best app for tracking business expenses.
Which accounting software is the most effective?
2022's Best Accounting Software
Zoho Books is the best option for Zoho users.

FreshBooks is the best option for ease of use.

Xero is the best option for advanced features.

Intuit QuickBooks is the best accounting software for freelancers.

NetSuite is the best automation software.

Sage Business Cloud Accounting is ideal for small businesses.

Excellent for Self-Employed.

Kashoo is ideal for startups.