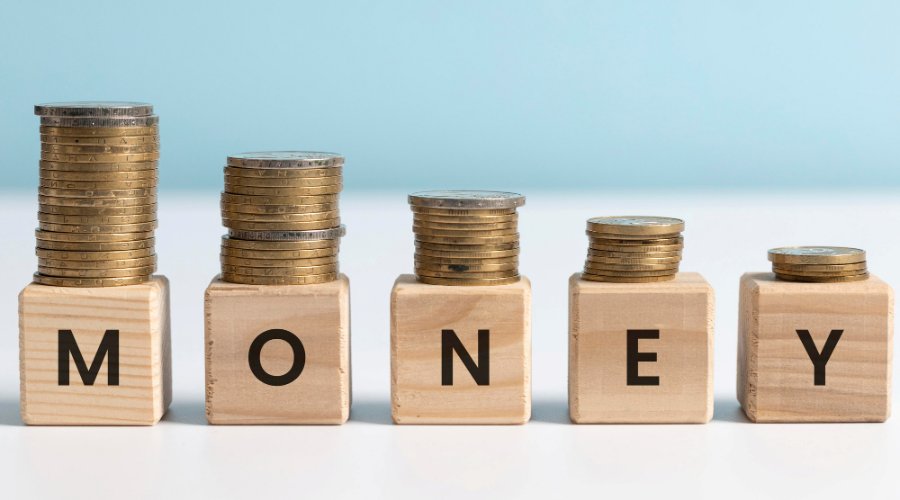 How to Avoid Project Cost Overrun? 8 Best Tips and Guidelines to Follow in 2023
Avoiding project cost overruns from the start is critical to successfully completing a project. But how can this ambitious goal be realized in practice?
The first thing to understand here is:
What are cost overruns?
This means unanticipated costs that result in project budgets being exceeded as originally planned. They are also called project cost overruns and can have various causes. These include, for example, inaccurate project estimates, poor risk management, and a lack of communication.
Reliable project planning can help you avoid project overruns.
In this article, we give you eight practical tips that you can use to identify project budget overruns and avoid them before your budget gets out of hand.
Tip 1: Define a clear project scope
The project scope includes all the building blocks of a project, including all associated tasks, resources, schedules, deliverables, participants, processes, assumptions, and constraints.
To avoid project cost overruns upfront, you should first create a detailed project scope plan, including as much detail in that plan as possible.
It would be best if you avoided the so-called scope creep. This means a gradual expansion of the project requirements. The scope creep can be caused, among other things, by changed stakeholder requirements, disagreements, or misunderstandings in communication.
Ensure all project goals are clearly defined and realistic, and your team clearly understands what requirements to pursue. If you still discover a scope creep in your project, it is important to question exactly how big the extension is and what consequences it could have on the project implementation. If the deviation is too large, it should be stopped immediately.
This allows you to focus on the productive implementation of individual project stages and continuously monitor the overall result.
Tip 2: Avoid estimating errors in project costs
Estimating costs is a fundamental aspect of successful project implementation, which plays a major role in achieving a good return on investment (ROI). This can adversely affect the project and overall business development.
Project cost overruns are often associated with underestimated future costs and are the main cause of project failure.
Errors in cost estimation arise, for example, from incorrect forecasts due to a lack of knowledge and expertise and the conscious desire to obtain approval for project implementation from certain stakeholders.
Whether unconsciously or consciously - such an approach can have a fatal effect on the project result and possibly lead to failure.
To avoid cost overruns, project managers should have appropriate competencies, skills, and soft skills and take the necessary responsibility for the accuracy of the forecast.
It can be helpful to determine from the outset who is responsible for the miscalculation or who should pay for cost overruns if they occur on a planned project.
To reduce misjudgments from the beginning of the project, check all costs carefully and create multiple cost estimates. The more detailed you are, the more likely you will get positive results.
Tip 3: Use project planning software
Project planning software is a solution that helps companies manage projects and helps you monitor the entire lifecycle of a project.
With the project planning software, it is easy for you to create the project plan and calculate the associated costs and ensure complete control. The solution allows you to centrally manage all collected information and get a detailed overview of all events.
Thanks to the project planning software, you can maintain to-do lists, automate workflows, set deadlines, allocate resources, distribute the workload, and track the effectiveness of the implementation of individual tasks.
Your ongoing work on the project can be visualized using Kanban boards and Gantt charts, and an integrated report builder gives you a 360-degree overview of your project.
Tip 4: Plan the project times carefully
Proper time management is essential for the successful completion of a project. Since every deadline extension also leads to project cost overruns, it is particularly important to avoid these.
A structured schedule in project management supports you in keeping an eye on the entire timeline. Here with the help of free project management software your employees can record the beginning and end of the working day and enter all absences and breaks. This allows you to monitor the working hours of your team members and ensure that the workload is distributed fairly and project deadlines are met.
In the project management schedule, however, it is also possible to create a direct connection between tasks and to-dos, set milestones, and define results.
With well-thought-out time management, you also have the option of planning buffer times and thus guaranteeing on-schedule project implementation even in the event of unforeseen problems.
Also read :
flexible project management
Tip 5: Ensure balanced resource utilization
Using resource utilization, project managers can determine what capacity is available for the project in a given period and determine which resources are underutilized or overutilized.
Project cost overruns are mostly caused by poor management or wasted resources. With efficient resource planning, you can precisely plan human resources, budgets, times, materials, work tools, technology, and many other components of the project.
You can flexibly decide which colleagues are responsible for which tasks and in which phases they participate in the project. Remember to create an up-to-date resource overview that indicates bottlenecks and allows free capacities to be used profitably.
Tip 6: Allow for unexpected changes
Nothing is as constant as change, also in project management. Experienced project managers have mostly already learned their lesson and know that project plans and the costs calculated in them must have a certain adaptability.
Because even the best planning and budgeting are not immune to unexpected changes and events, these can occur at any time and can only partially be ruled out. It is all the more important to be prepared for this and thus remain able to act and remain flexible.
It is helpful to plan unexpected changes and develop an emergency plan for them. It is best to put this together with your stakeholders and discuss eventualities that could hinder successful project implementation.
What are the risks, and how can they be minimized? Plan alternative solutions for this and calculate a reasonable budget that is available if necessary and allows flexible adjustment.
As a precaution, discuss possible measures and tasks with your team so that in an emergency, every employee knows which challenges may have to be overcome in the shortest possible time. In this context, you can also set responsibilities early to keep the project on track.
Tip 7: Regularly check project progress and project costs
Project progress describes the extent to which a certain point has developed the project in time. It is closely linked to the costs budgeted for the respective project phases.
To prevent project cost overruns, you should keep a close eye on the course of the project and know important project key figures.
Project progress can be measured using key figures and systems such as traffic light management, milestone trend analysis, earned value analysis, project scorecards, or individual progress in agile projects.
The project metrics you choose should be quantifiable and meaningful. Make sure that they are up-to-date and fully accessible to all project participants and that they are also able to interpret the key figures quickly and easily.
As part of the internal project progress tracking, the key figures serve as planning and control mechanisms that help you to avoid unplanned cost increases.
Tip 8: Ensure a seamless exchange
Good communication prevents conflicts and ambiguities from getting in the way of your project by ensuring that all project participants agree on the project goals and know exactly what is expected of them and what is to be achieved together.
For this reason, communication also plays a central role concerning project cost overruns. A non-transparent or insufficient exchange between the project participants quickly leads to misunderstandings and errors that can jeopardize the successful completion of the project.
A flexible exchange between employees ensures they do not lose sight of the project costs. You can consider individual colleagues' communication preferences by providing them with a suitable solution, such as telephony, group chats, video calls, or video conferences.
Track costs and avoid project overruns in project management!
Project cost overruns always mean an increase in the budget and can be caused by poor planning, inaccurate cost estimates, changing economic factors, and many other reasons.
Therefore, it is crucial to plan the exact scope of the project, including a detailed cost estimate right from the start, to determine project times carefully and to ensure optimal resource utilization.
In addition, it is also important to factor in unexpected changes, control the project's progress, and enable a transparent exchange between all project participants.
Avoid project overruns, minimize financial risks, and align your focus on the overall result of the project.
FAQ
What does the cost of a project include?
Project costs include all funds that are necessary for project financing so that the project becomes a success.
What are cost overruns?
Cost overruns occur when the project's actual cost exceeds the original budget. The cost overruns create a financial deficit, which can lead to a slowdown or even the project's abandonment.
How to deal with project cost overruns?
It is best to carry out thorough project planning in advance and calculate the buffer in the budget. It would be best if you also used a suitable controlling tool that will point out a possible deficit to you at the first warning signal, which you can counteract promptly.
How budgets and cost overruns are monitored?
To reliably monitor budgets and cost overruns, you should use a suitable project planning tool that helps you to keep your project under control with the help of numerous features such as resource planning, tasks, to-do lists, time tracking, absence lists, and Gantt charts and thus avoid all unnecessary costs.
How to reduce the cost risk?
Carry out detailed and realistic cost planning right from the start and track it in every project phase. The same applies to the duration and scope of the project. They must be clearly defined and kept from being constantly expanded or changed.