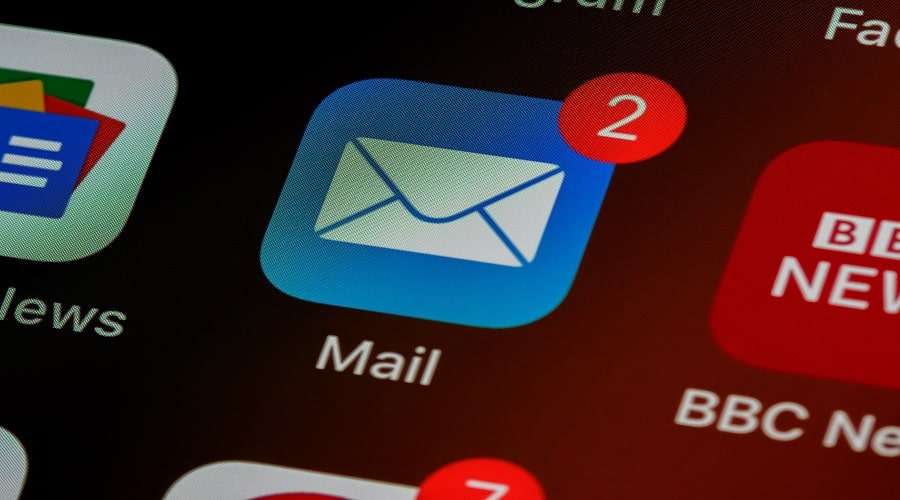 Best Free And Paid Newsletter Software To Consider In 2022
Staying in touch with customers is an essential task for any business. Otherwise, the brand value and efforts may drift away. So, every company has to stay in the news and keep in touch with their customers/potential customers to maintain its existence in the market with the help of newsletter software.
An authoritative name in the market is a dream for many organizations. There are numerous ways by which a company can increase its brand awareness and drive good sales. Affiliate marketing, search engine marketing, social media marketing, content marketing, and the list goes on.
Though there are several marketing practices, email marketing is prominent among businesses. It's because it is the oldest method and we can say that it is the most trustable one also. Newsletters play a vital role in any organization's email marketing operations. We will elaborate on it here.
What Is Newsletter Software?
An email newsletter refers to a company's emails to its targeted audience to keep them up-to-date with every news or product change. The primary objective of email newsletters is to promote a particular product/service and create a personalized user experience for email subscribers.
Companies tend to focus on newsletters because it influences the conversion rate, and it is a quicker way to reach the audience. But writing an effective newsletter is not an easy task at all. So, the tech-savvy generation came up with a solution that assists companies in their email marketing practices and improves click and open rates.
The software helps to make creative email newsletters, manage subscribers, and measure performance. And also, it helps to make adequate strategies to drive more conversions.
How can digital systems help a business create engaging newsletters?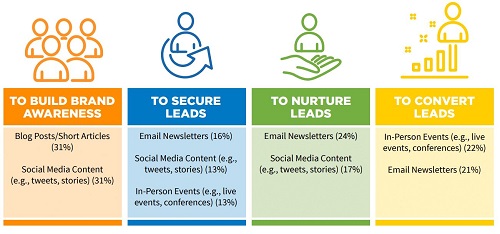 Image(Source)
As shown in the image, we can see newsletters' effectiveness in different objectives of marketing practices. To reach the targeted audience and engage them with the business, a company needs to frame an excellent strategy. So, newsletter software can help the company secure leads, nurture, and convert them into customers.
The most important part of a newsletter is the image, video, graphics, or whatever visuals are added to it. Eye-catchy visuals always create a good company image in the readers' minds. And good visuals often create great conversions as it takes a unique place in customers' minds and makes them purchase the product. But, the visuals are not always read by the medium used because every medium/platform prefers different formats of visuals. So, the newsletter software solves this problem and notifies if the email is not deliverable.
Newsletter software helps to segment the audience into different categories according to types of market segmentation(such as demographic, geographic, behavioral, psychographic, etc.) It also ensures that the particular newsletter is sent to the right recipient. So, the success rate of the marketing campaign gets higher.
The software helps to make surveys of the audience so that the marketers can gain a better database of their potential customers. And they can use these additional details in their newsletters to provide the customers with a personalized experience. The digital system also helps to make the content more personalized & user-centric. So, appealing content leads to more conversions and growth.
Every business links its success rate to its revenue to see the effectiveness of its marketing campaigns. The newsletter software is a great solution to generate leads and convert them. And it is budget-friendly also, so it increases the profitability. It actively participates in business development with an interesting return on investments.
Best Newsletter Software To Consider
There is numerous software available for newsletters. But choosing the best fit for the business type and marketing practices is not easy. So, here are various suggestions for businesses to consider: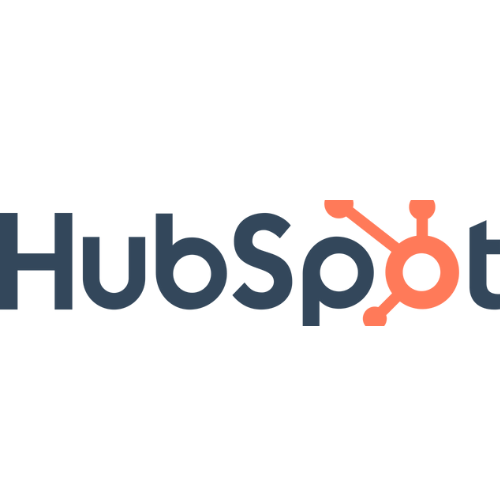 Digital marketers don't need any introduction to Hubspot. Its email marketing tools include easy drag-and-drop options to make it simple for even novices to write engaging newsletters. Furthermore, if one subscribes to Hubspot, then he also gets its customer relationship management platform. It helps to maintain good customer relations and automates the follow-up emails.
Highlighted Features:
Newsletter and email template library

Landing pages

A/B testing features

Market segmentation
Cons:
Limited survey functionalities

Technical support is paid
Pricing: 
Hubspot provides basic features for free. However, the advanced features are covered in its premium plans, starting from $45 per month.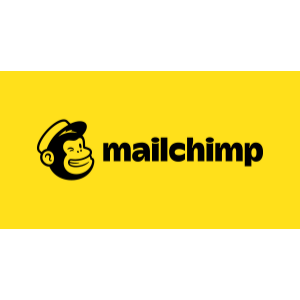 Another freemium software for marketers out there! Mailchimp is a leading name in the email marketing automation industry. Drag-and-drop options help anyone to craft professional emails and newsletters. It allows marketers to fine-tune their campaigns and drive excellent conversions.
Highlighted Features:
cross-device tools to ensure every newsletter/email looks excellent on any platform.

Email scheduling and contact list management

Send emails with different subject lines if previous ones were not opened.
Cons:
Limited A/B functionalities

Lacks SMS integration
Pricing: 
Mailchimp's pricing
ranges from free to $299 per month.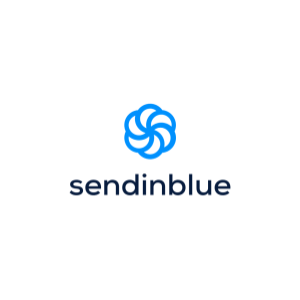 With a wide range of email and newsletter templates, Sendinblue is another platform where marketers create engaging newsletters. Display conditions are the spotlight features of its system as it lets marketers determine which content recipients see.
Highlighted Features:
Email scheduling in bulk

Analytics

Content customization
Cons:
Limited segmentation features

Limited templates

Integrations
Pricing:
Sendinblue is free for beginners with limited access and features. Premium plans start from $25 per month.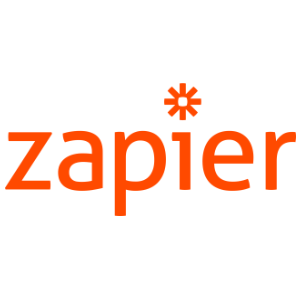 One of the prominent names in the email marketing industry, Zapier is aimed to streamline the email marketing functions of businesses. It helps organizations set an easy workflow that leads them to more conversions and success.
Highlighted Features:
Activity dashboard

Access controls

No coding skills are required to customize

Third-party integrations
Cons:
UI is complicated

No mobile app
Pricing:
A free plan with limited functionalities is available in Zapier. And standard features are divided into different paid plans starting from $19.99 per month.
Also read : 
Growth Hacking Tools to Boost Your Website Growth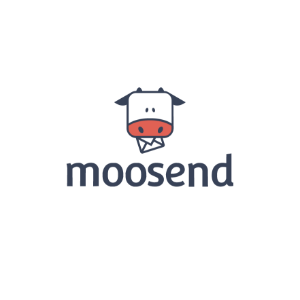 With advanced drag-and-drop features, Moosend is a creative email marketing platform that helps marketers in crafting great newsletters. The software assists organizations in designing their newsletters/emails, creating campaigns, and targeting the audience with tailored content. It also offers a template library and customization of emails.
Highlighted Features:
AI-based subject line testers to create personalized content

Reporting and analytics

Easy-to-use functionalities

A/B testing
Cons:
Limited customization options

Limited templates

Third-party integrations
Pricing:
Moosend offers a free trial plan for 30 days to new users; then, users have to subscribe to it for $9 per month.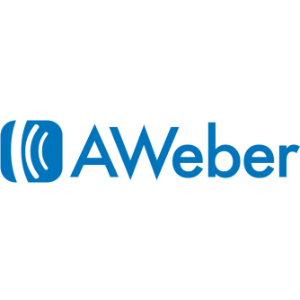 Another popular choice of marketers is AWeber. Its drag and drop option helps marketers design creative emails without specific coding knowledge. In addition, it streamlines list management and segmentation functions to save the time of organizations.
Highlighted Features:
Third-party integrations

Advanced reporting

A/B testing

Alerts/Notifications

ROI Tracking
Cons:
Outdated templates

Not efficient for bulk emails
Pricing: 
AWeber is free of cost for marketers having 500 or fewer subscribers. And the paid plan starts from $18.75 per month.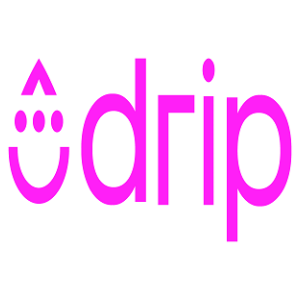 An efficient email marketing software, Drip assists companies in automating their marketing campaigns and practices. It provides the customers with personalized content by gathering different data like their purchase history, checkout information, and abandoned products from the cart.
Highlighted Features:
Insights & guidance

Personalization & segmentation

Third-party integrations

Contact management

Campaign Management
Cons:
A/B testing

Limited customization options
Pricing:
Basic features are free to use for marketers. While the advanced features are available on a subscription basis starting from $49 per month.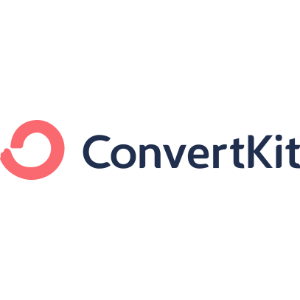 A creative email-making platform for marketers, ConvertKit helps companies in their email marketing activities to lead them toward better conversions. In-built email templates and personalized content suggestions craft an excellent email that attracts subscribers.
Highlighted Features:
A/B testing

Mobile optimized emails

Reports & analytics

Auto-Responders

ROI Tracking
Cons:
Lacks integration options

Less number of templates

Don't have customization abilities
Pricing:
ConvertKit offers a free plan to marketers with 300 or fewer subscribers. Marketers with 300+ subscribers have to subscribe to it for $9 per month starting price.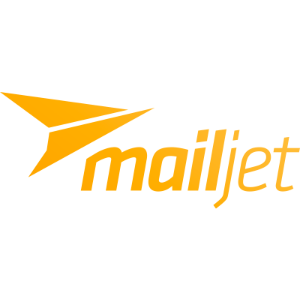 The leading newsletter template builder Mailjet offers various features to marketers. The platform helps to build newsletter templates, code own templates, preview before sending and collaborate on templates. In addition, colleagues can easily provide suggestions on templates before they get sent to customers.
Highlighted Features:
Market segmentation

Content personalization

Real-time statistics

Spam blocker
Cons:
Less number of templates

Limited automation functionalities
Pricing:
MailJet offers a free plan with basic features, and the premium plan starts from $15 per month.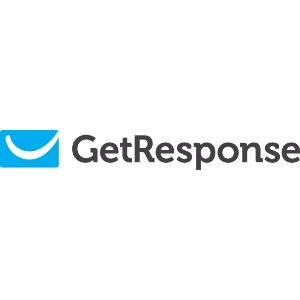 One of the oldest email marketing tools in the market, GetResponse helps companies to run their marketing campaigns effortlessly. Easy-to-use email editor and spam testing tools are highlighted features of its system. In addition, the platform allows marketers to automate their email marketing functions and set an excellent workflow.
Highlighted Features:
Audience segmentation

Spam testing

Reporting

SMTP triggered emails

Visual campaigns
Cons:
A/B testing tools are not efficient

Don't allow to add videos to the email

Outdated functionalities
Pricing:
Basic features are free to use in GetResponse. However, advanced features are available on a subscription basis for $15.58 per month starting price.
Effectiveness Of Email Newsletters In Email Marketing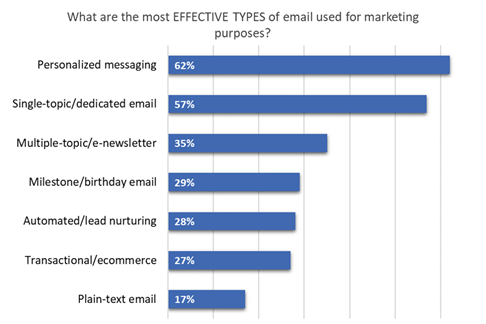 Image(Source)
As per the above image, we can understand the role of different marketing techniques in email marketing practices and their effectiveness.
Email marketing involves various techniques to promote particular products and companies. e-Newsletters play a vital role as it aims to cover multiple topics with personalized content based on the recipient's interests. It helps to make a great place for the company in the market and increase its trustworthiness.
But understanding the effectiveness of newsletters is an essential task if the company wants to address more and more conversions. It provides users with the utmost necessary details on the organization and its products. It describes the highlight features and unique uses of a particular product. It always shows a broader picture of the business to recipients.
Also, it helps to introduce newly launched products to customers as creative visuals leave a significant impact on readers' minds.
Lucrative offers on the latest products attract the users' attention and can result in unexpected conversions/leads.
Email newsletters help to target a massive audience at a time, saving much of marketers' time. So, they can devote their time to enhancing the target audience.
Sending newsletters regularly is crucial to staying in touch with the audience. Some companies may send it to users weekly or monthly. Or some may choose to send it quarterly. To stand out in the crowd, organizations have to maintain a strong relationship with customers. Without consistency, the company may drift away from users' minds.
Tips For Writing An Excellent Newsletter
We discussed newsletters' effectiveness in marketing practices, but writing them may be a tricky task to do. So, we will discuss here how to craft an outstanding email to drive more sales.
Make It Simple But Catchy
The newsletter doesn't need to contain fancy words/fonts or anything else. It just needs to deliver the necessary information or knowledge to users simply and concisely. An eye-catchy heading and subject line are a must because the users don't read all the emails carefully; they just open them if the headline attracts them. To catch a reader's eye, marketers must think of something different.
Create Relevant Content
The newsletter must be informative and provide facts. And it should be based on the recipients' recent website activities and interests. Relevant content and timely details are what the customers look for in a newsletter.
Have An Engaging Design
Dull templates are hard to gain the customers' attention. Marketers should add creative and engaging designs in their newsletters to provide the users with a great visual experience. Design is the first thing that anyone will notice in an email, so it should be gripping and dedicated to the topic.
Include Trending Topics
The newsletter must connect users to trending topics and events relevant to the topic. Providing commentary on ongoing matters and trends in newsletters can be an excellent way to stay in conversations.
Wrapping Up
Newsletters are sure a great way to boost a company's sales by providing details about the products/offers to numerous users. It encourages the audience to purchase from the company. However, its results are not quick, but following tips, constant efforts, and patience give the best results at low costs.onsider