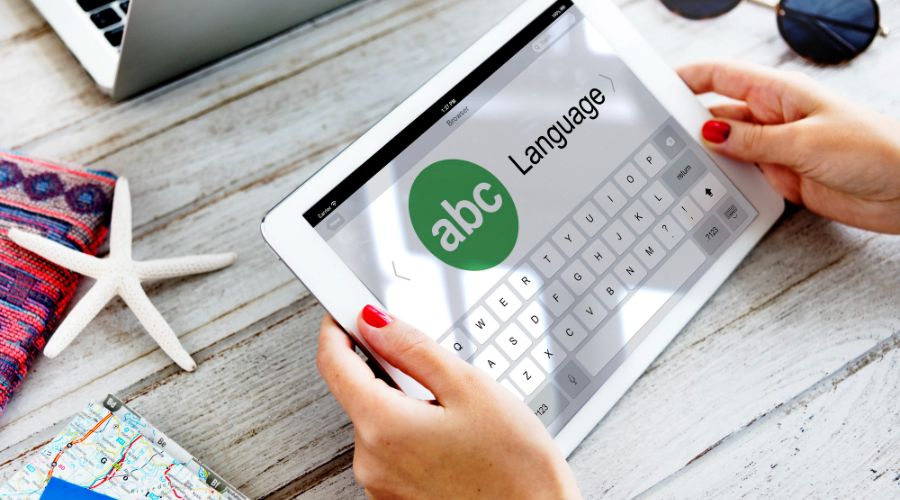 The Best OCR software for Optical Character Recognition to Try Out in 2023
Have you ever experienced the hassle of non-editable PDF files? When you need to sign a document or a contract, or when you need to make changes, etc. Fortunately, there is a way to transform this type of file into an editable document: OCR (Optical Character Recognition) software. The latter manages to identify the characters inside an image, to transform them into editable text. You can save time, human resources, and productivity. So, if you are facing a noneditable document, here are 13 OCR software that will fly to your rescue!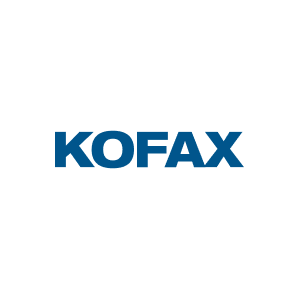 Omnipage helps you transform paper, PDFs, and images into digital files. You can convert them to PDF, Word, Excel, PowerPoint, HTML, or even ePub. This OCR software also offers a mobile application that allows you to capture images with your smartphone to convert them into a text document.
Its key asset is automation! With OmniPage, you can set up workflows to run your recurring optical recognition tasks. It also allows you to schedule batch processing of a large number of files from emails or folders. OmniPage supports over 120 languages ​​and integrates with Amazon Kindle. You can therefore send the converted documents directly to the ebook reader.
The price:99 €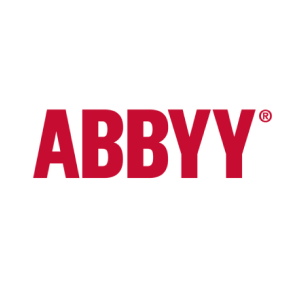 A solution that incorporates AI-based OCR technology, ABBYY FineReader makes it easy to convert and edit PDF files. In seconds, you can scan and retrieve documents, as well as protect and share them in the same workflow. Its strong point lies in its long experience: after 28 years of existence on the market, the tool has developed strongly and currently supports 198 languages!
In order to facilitate collaborative work, ABBYY allows you to annotate any part of the PDF file using a text area. You can also comment on annotations or reply to comments. It is even possible to collect more than one digital signature on the document. Another handy feature is the deletion of texts added by OCR, metadata, or links. This saves you from accidentally sharing confidential data in a PDF file.
The price: is 129€ for Mac, from 199€ for Windows.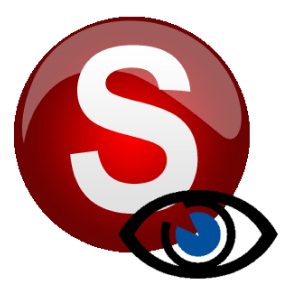 Looking for OCR software for personal use?
SimpleOCR is what you need! With its dictionary capable of recognizing more than 120,000 words, it can easily turn your locked files into a text document, for easy editing. If necessary you can even add new words using the text editor. Its "despeckle" function makes it possible to increase the precision of blurred texts, to facilitate their recognition. It also supports multiple formatting elements like italic, underline, and bold. Thus, you can keep the original format of the documents.
Do you only want to isolate part of the text? It's possible! SimpleOCR provides the ability to target a particular area of ​​an image and extract the writings from it. With the built-in spell checker, you can correct errors in the document you're converting. The converted files are then saved in DOC or TXT formats. Its advantage: a royalty-free OCR SDK is available to allow developers to integrate the tool into personalized applications.
The price: Free.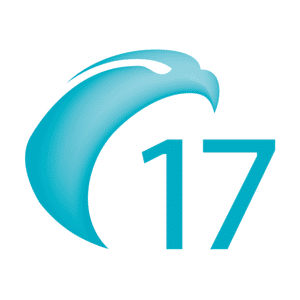 With Readiris, you can convert your files into PDF, DOC, JPEG, RTF, PNG, JPEG, or PPT. But the tool stands out from its competitors by offering the possibility of converting documents into audio files: .mp3 and .wav. It allows you to extract, edit, annotate, protect and sign your files. Do you prefer speaking to writing? Readiris integrates voice recognition, which allows you to dictate corrections and comments in your documents.
Other highlights of this OCR software include batch document conversion, barcode reading and encoding, and splitting and merging your PDFs. Finally, you can modify the text contained in images and this is in more than 130 languages.
The price: From 99€.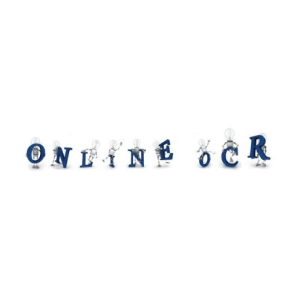 With Online OCR, there's no need to download any software. From the site, you can convert PDF files and images into editable texts. The tool can also process BNP and ZIP files. Practical and easy to use!
The texts are converted into Word, Excel, or RTF formats. The site identifies characters from over 46 languages ​​and can process over 15 images per hour. The particularity of Online OCR? Converted files can be easily integrated into your website.
The price: Free.
Also read :
Business Management Software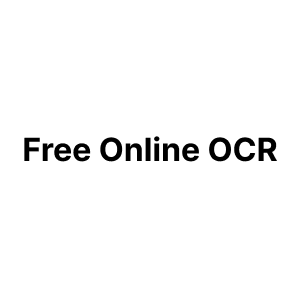 New OCR supports file formats like JPEG, PNG, BMP, TIFF, GIF, PDF, DjVu, and many more.
Unlike other freeware, there is no limit on the number of files to process. It can recognize 106 languages, fonts, mathematical equations, and ancient lexicons such as Old French, Breton, Occitan, or Greek.
Even in landscape format or with poorly scanned or photographed images, New OCR can analyze the layout and recognize text split into multiple columns. After converting your file, you can choose to copy it to the clipboard, download it, edit it directly in Google Docs, or translate it with Google or Bing Translate. You can also share the documents on Facebook or Twitter in one click.
The price: Free.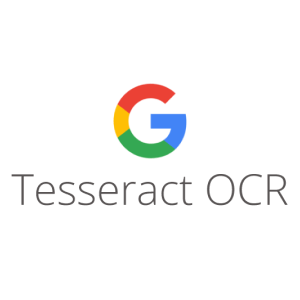 Published under the Apache license, the Tesseract OCR software supports different output formats: plain text, HTML, PDF, and TSV. Available in over 100 languages, it also detects and processes documents with no spaces or with curved lines.
Using linguistic analysis, Tesseract determines the most likely words from the characters. It can also recognize and correct small caps and fuzzy spaces. This allows you to identify and reduce inaccuracies in scanned files. The particularity of Tesseract? You can train the software to detect other scripts and languages!
The price: Free.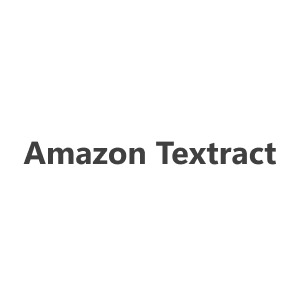 The OCR Texttract software, made by Amazon, has a special function that distinguishes it from other tools. Called SCATTER (Selective Context Attentional Scene Text Recognizer), it uses machine learning technology to recognize text within complex backgrounds of scanned images.
Amazon Textract can detect different currency symbols, characters, rows, and columns of large tables, and read data from various forms in high resolution. Based on the cloud, the software can even recognize handwriting.
The price: Free.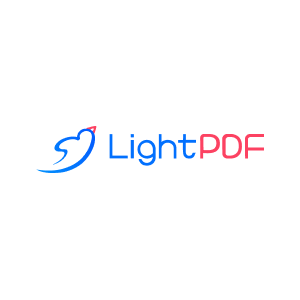 Handy for converting JPG, PNG, and PDF files to text, LightPDF requires no registration or software download. Simply drag your file directly into the website interface, then select the language to recognize, before clicking "Convert." You can instantly get the converted file. Security level, be aware that all files managed by the service are automatically deleted.
The price: Free, with as many files to convert as you want. However, this OCR software also offers a VIP package, including more than one language to recognize, faster conversion time, and other supported formats. The VIP offer starts from $1.67 / month.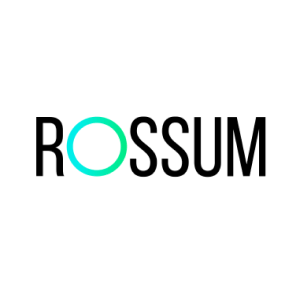 Pepsico, Siemens, Bosch, Veolia… such very large companies trust Rossum! This OCR software specializes in the digitization and processing of invoices between you and your partners. The AI-based tool scans documents for key information. It then exports them to your ERP, CRM, or any other application used internally.
It is a perfect tool for companies processing a large number of invoices issued in paper format and whose scanning needs are significant.
Price: On request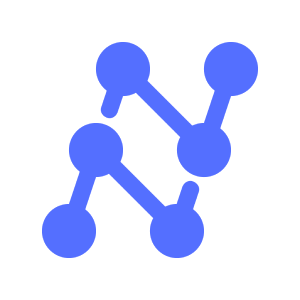 Another AI-based OCR software!
Nanonets automate data capture for the intelligent processing of documents like invoices, receipts, and IDs. In addition, the tool relies on machine learning to extract relevant information.
With Nanonets, you can easily scan documents, extract data fields and integrate them into your daily applications via APIs. Indeed, this OCR software offers you the possibility of creating automated workflows, especially with Zapier. Its objective is to make you more productive in your administrative management.
Pricing: Free for freelancers, starting at $499/month for larger companies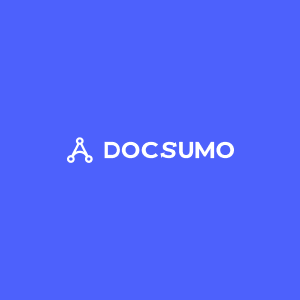 Like Nanonets, Docsumo uses a combination of AI and machine learning to extract and process data from a file. They are then converted into various formats. You can also define rules for validating the data to be transcribed.
The tool automatically classifies your documents into categories that you configure. It also integrates with your company's internal tools, such as Salesforce, Google Drive, Zapier, Dropbox, or Webhooks. The most of Docsumo? A real-time fraud detection feature to identify documents that pose a threat to your business.
The price: From $500 / month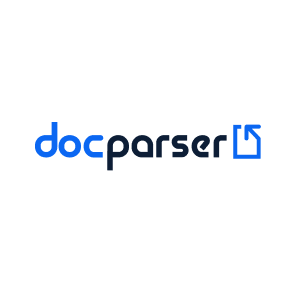 A cloud-based OCR tool, Docparser can extract data by area, within a document or table. Perfect for recognizing phone numbers, email addresses, prices, and other specific information contained in an invoice or accounting file. You can take advantage of its barcode and QR code scanning technology to store or transmit documents through other apps.
Price: Free for up to 150 pages per month, starting at $32.5/month for larger needs.
With this list, you will necessarily find the OCR software adapted to your needs!
The Benefits Of Optical Character Recognition Software
Although OCR software represents various advantages to any user, they are both particularly beneficial tools for businesses! Indeed, the latter generate large volumes of documents, such as legal contracts, administrative forms, packing slips, licenses, certificates, etc., and OCRs will facilitate their management.
First, the software makes it possible to make a digital archiving of all the elements that the company must keep. In particular, this will make it possible to replace the storage of papers through the random access memories of computers, in order to save space.
Then it will be much easier to make document comparisons to check for possible contradictions of information in the systems. These include, for example, checking the amount of checks, invoices, etc.
Regarding accessibility, digitization is much more practical because once the documents are digitized on a common company database, they become instantly accessible to several users.
Changes, as mentioned above, will also be easier to make! For example, you can update an old contract or modify an old will without spending hours to retype the texts in full. With the help of your OCR, you can easily use any word-processing tool to make the changes.
Additionally, you can save a scanned document as a file. doc, .txt, pdf, etc., and research in a database will be facilitated compared to paper archiving.
Methods Of Operation Of Optical Character Recognition
The difficulty in recognizing different fonts is the main challenge of OCR. Indeed, there are many ways to write symbols, and the image to be reworked must be preprocessed in order to ensure the reading of the text. The varieties of OCR softwares notably use the same operating principles.
Pretreatment
This first step allows OCR software to increase the chances of handwriting recognition.
It mainly includes
Realignment: the body of the text must be perfectly aligned horizontally and vertically before processing. It can thus be turned a few degrees (clockwise or anti-clockwise) in order to ensure the accuracy of the reading.
Deworming: this consists of removing unnecessary tasks from the document to be processed.
Binarization: it is a fact of converting the image into only two colors, black and white. This task is the easiest and most accurate way to distinguish background texts.

Deleting unnecessary lines.
Layout analysis: this involves identifying paragraphs, captions, and columns. This analysis is particularly important for multicolumn tables for example.
Word detection: it allows you to work on basic characters and words, by establishing shapes.
Recognition of the script: the script of a text can be transformed at the level of the words when one is in the presence of several linguistic documents. It is, therefore, essential to carry out its identification in this pre-processing phase.
Extracting Statistical Properties From Images
Two main methods can be used to do image extraction in OCR. It is:
The detection algorithm makes it possible to define a character, thanks to the evaluation of strokes and lines.
Pattern recognition identifies the whole character.
A line of text is recognizable by the lines of white pixels, which provide black pixels in between. With the same method, it is possible to recognize the beginning and the end of a character.
Post-processing
consists of providing clarifications and improvements to OCR when the tool is limited by a lexicon. For example, the lexicon could detect and understand words in English, and it would also be effective in deciphering technical or specific words relating to a particular field. However, the method may be less efficient when the lexicon does not include all the moments of the document that you need to work on (such as the case of proper names, etc.). Nevertheless, several OCR libraries exist on the internet, and they are free.
The Sectors Where Optical Character Recognition Is Used The Most
The Banking Sector:
Banks are among the largest users of OCR software, due to the management of checks. Indeed, the handwritten check can be digitized, and its details can therefore be transformed into digital text. There will only be the validation of the signature, and the check can be approved in real-time. This fast processing is beneficial for the bank, the debtor, and the creditor.
Legal Affairs:
The legal industry generates the most paperwork, so the need for OCR tools in this sector is obvious. With optical character designation recognition, digitization and storage in a database are now possible for printed documents, and accessibility to searches will be much easier. These may be judgments, opinions, wills, documents, etc.
Health
The digitization of medical records with OCR is also very practical for archiving and monitoring patient records. These may include medical prescriptions, x-rays, health reports, insurance, etc.
Our Tip
In conclusion, the use of OCR software is currently in the air of the contemporary world! Digital transformation is clearly more beneficial than paperwork if we only mention the practicality of storage, searches, and document security.
Get in touch with an expert like SaaSbery to get the best guidance for your start-up business. SaaSbery provides the best start-up consultancy services to help your business with creating a brand image in the market and also helps you to tackle all the challenges that every business faces in the startup base.