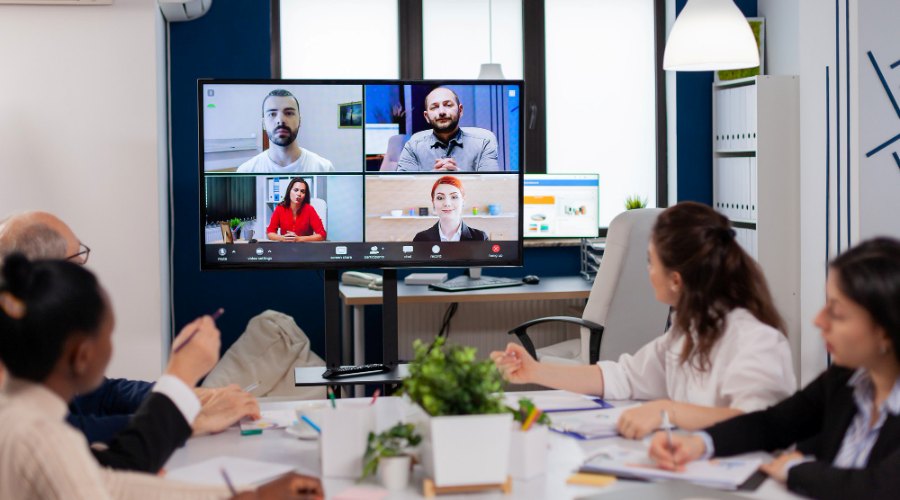 7 Best Online Conferencing Software in 2023 for Virtual Meet
When working remotely or from home, employees may find that video conferencing meetings alter the way they work. Even if you cannot meet in person, face-to-face contact is still crucial. No matter where they are located, your staff can collaborate efficiently with customers and clients with a video conferencing service.
A great video conferencing system for your team is worth the investment because it facilitates communication 30% more effectively than audio-only arrangements. Fortunately, there are plenty of excellent, free alternatives for video conferencing software that can be used with affordable audiovisual items like video conferencing webcams. To be inclusive of remote peers and foster collaboration between workers in various locations, a straightforward but high-quality web camera is a necessity.
What is Online Conferencing Software?
Online conferencing software is an online meeting platform service and program that connects users. This programme typically provides screen sharing, conversation, responses, and a form of video conferencing. Examples of this kind of software include Zoom, Webex, Google Meet, Lifesize, and Jami.
Conferencing via video The market is expected to be worth USD 25 billion in 2022, with a CAGR of more than 10% from 2023 to 2032. The growing emphasis in developing nations on IT infrastructure development will fuel market expansion.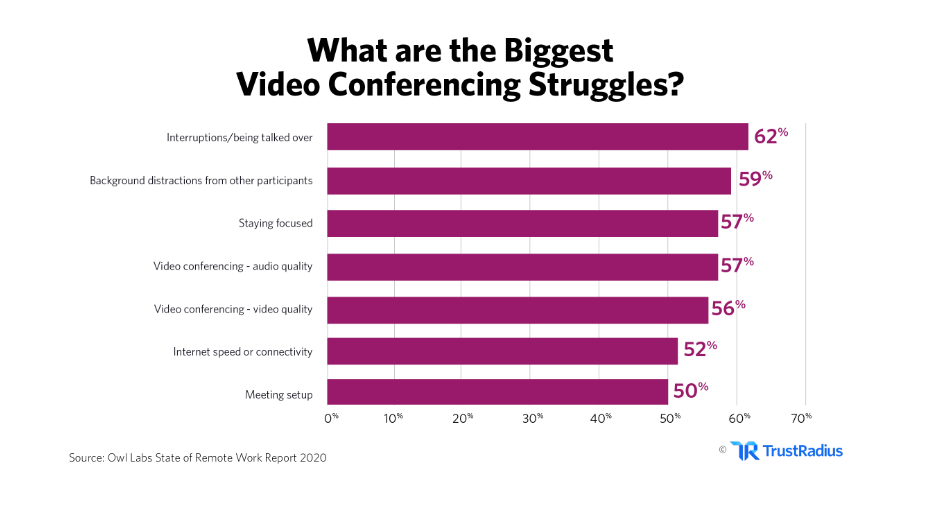 Source: trustradius
Top Online Conferencing Software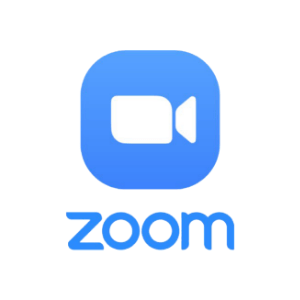 Possibly the COVID-19 epidemic was responsible for popularizing Zoom and popularizing the term "zooming." Zoom has since grown from a few security setbacks into one of the more comprehensive and well-established services on our list. It has also consistently added functionality, including as connectors with an expanding selection of business software from third parties.
Zoom receives our recommendation for businesses of all sizes thanks to its extensive feature set and affordable pricing. You should definitely put Zoom at the top of your list for consideration, along with our other Editors' Choice recommendations, unless you require specific functionality that it does not provide.
PROS
Strong free account

Paying options that are reasonably priced

Outstanding performance

For participants and hosts, many features

A solid track record of quickly resolving support issues
CONS
No toll-free numbers to dial in from the US or the UK

An invitation made via the app must include something other than a meeting agenda or description.
Pricing
Between $180/year to $240/year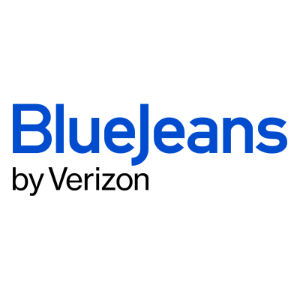 BlueJeans has likely grown to be an even more competitive rival in the video conferencing market since being acquired by Verizon in 2020. Because it offers specialised client programs for every OS, including Linux and mobile devices, it is a great contender for companies that deploy several platforms. With alternatives like breakout rooms competitors do not provide, it is a feature-rich service.
The client apps offered by BlueJeans are its best assets since they offer a variety of conferencing functions without overwhelming the user. That they work on many platforms is unquestionably helpful. On the other hand, if you predict that a large number of meeting participants will use the web client, be aware that not all functions offered in the dedicated apps are supported.
PROS
Directional audio for hardware and rooms with Dolby Sound

The M-Score tool gives statistics on meeting quality and comments.

Supports platforms including PC, mobile, and browser

A conference transcript

Consists of conference rooms
CONS
Desktop applications and browsers differ in some ways.

Does not permit sharing of a keyboard and mouse.
Pricing
Between $29.99
Also read :
Best Webinar Software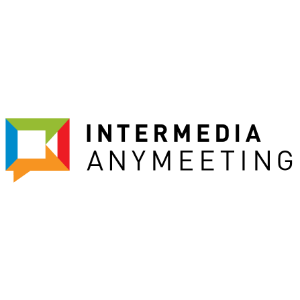 Intermedia AnyMeeting is an attractive, user-friendly solution with sufficient features to fulfill the requirements of any organization. We particularly liked its AI-powered Virtual Assistant, which offers fair transcriptions of video sessions and can even mark action items based on what is said during the conversation. Despite how vast it is, AnyMeeting's pricing is comparable to that of the majority of its competitors.
With AnyMeeting, it's difficult to make a mistake, which is why it has consistently received our Editor's Choice award. The only potential drawback is that it does not include certain webinar-oriented features like breakout rooms. Overall though, it's tough to beat if you're at ease with its controls and user interface.
PROS
A browser extension that allows you to share your screen directly.

Creative whiteboard function

Automatically transcribe

Allows for the sharing of a keyboard and mouse.

Sufficient features
CONS 
No breakout spaces

Support for webinars is a distinct product.
Pricing
Between $48/month to $298/month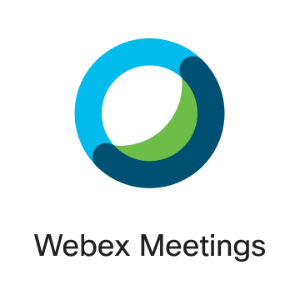 One of our list's most established video conferencing alternatives, Webex has been around since 1995. It has the unique feature of being integrated with the huge ecosystem of software, hardware, and intelligent conference room systems that is currently under the control of networking behemoth Cisco. Because of this, some of the most prestigious businesses in the Fortune 500 favor using it.
Don't think that using Webex requires a large staff. Although it has a few hidden price fees compared to some other services, it can scale to fit the needs of small businesses, large corporations, and anything in between. So, Webex might be the best option if your priorities are strong support and nearly limitless room for expansion.
PROS
Simple user interface

Whiteboard and strong application-sharing characteristics

Add cloud recording

Instantaneous transcription

Cool and practical Featured responses
CONS
The cost of real-time translation is higher.

maximum 10GB of cloud storage at a reasonable price
Pricing
Between $6-$11 per month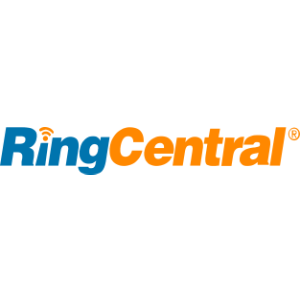 The voice-over-IP (VoIP) service provided by RingCentral is well-known in the field of business communication technologies. Its entry into the video conferencing market, RingCentral Video, is a good one even though it's still catching up to some of the more established rivals. One attractive feature is its generous free price tier, which enables you to have meetings with up to 100 attendees lasting up to 24 hours at a time.
RingCentral is a great option if you're searching for a video conferencing solution that works well with a business VoIP system. The single program includes both features and has a user-friendly layout. Additionally, compared to the other systems we looked at, it provides more for free.
PROS
Participants can join calls without downloading any software.

No account is required to participate in calls.

Generous free plan

Apps are available on all major platforms, including the web.

While having a video conversation, you may rapidly switch between devices.
CONS
No Q&A moderator tools, sharing of the mouse and keyboard

Unique account sign-in URL missing; clumsy task management
Pricing
Between $19.99 to $36.55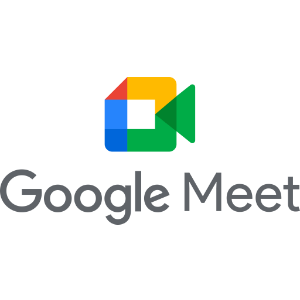 Only web browsers can join Google Meet conferences, but what would at first seem to be a limitation may actually be its biggest strength. No matter the OS platform, everyone with a modern browser should be able to utilize Google Meet because there are no additional programs to download and install. Naturally, Meet's compatibility with the wildly popular Google Workspace family of productivity tools is also helpful.
It's likely that some of your partners or clients utilize Google Workspace even if your company doesn't. Given how effortlessly it connects with Workspace users' calendars and email, that alone ought to be sufficient justification for considering it. Additionally, Meet is one of the most cost-effective video conferencing solutions we reviewed.
PROS
Free tier

Cooperation on documents

Saves meeting recordings to Google Drive automatically and only requires your browser

Connects to further Google Workspace applications

Cost Effective
CONS 
The business functions require a Google Workspace membership.

There are no built-in transcription capabilities.
Pricing
Between $1.5/month- $15.5/month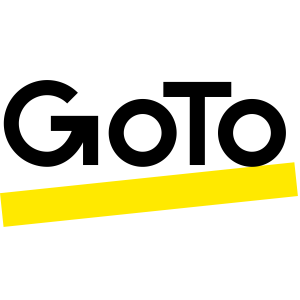 GoTo, formerly LogMeIn, is a business that provides a cutting-edge video conferencing platform called GoToMeeting. It provides competitive features like smart transcription and unlimited cloud recording and finds a reasonable balance between price and capability. Additionally, it communicates with Google Workspace and Microsoft 365 calendars.
GoToMeeting is a trustworthy option for standalone video conferencing, but it lacks several capabilities you'd need for regular video meetings. It works best in conjunction with GoTo's other services for those markets in use cases including webinars, contact centers, and remote IT administration.
PROS
Work with all platforms

Efficient smart assistant

Countless cloud recording

During screen sharing, an annotation

We can combine it with google workspace & Microsoft 365
CONS
Using a virtual backdrop requires a different product that is free of charge.

There is no functionality for whiteboarding.
Pricing
Between $14.40/month to As per requirements
Conclusion
A key tool for collaborating and interacting with their remote groups is virtual meeting software. These systems offer collaboration and video chat in addition to useful tools. Now, you've seen the best virtual software for your team meetings, you can see this list of mentioned online meeting software and choose the best for your next team call. We also provide guidelines for making virtual meetings fun, a list of ideas for virtual gaming nights, and tips for all-hands meetings. Moreover, a directory of online event companies.
The SaaS platform that your company needs can be fully discussed with us at Saasbery. Set up a 1-on-1 appointment with one of our professionals, who have been working in this field for more than 18 years and who employ techniques that have been successful on the market.
FAQs
What is software for virtual meetings?
Programs and online tools that enable your team to interact and collaborate virtually, generally utilising video, make up the software for virtual meetings. Remote teams can use these programs to host events like conferences, online happy hours, team-building activities, games, and meetings.
How much online meeting software costs?
A monitor, an all-in-one camera, speaker, and microphone device, as well as a conference platform like Microsoft Teams or Zoom, are needed for a conventional video conferencing setup. The price of equipment, configuration and installation for a video conference system can range from $3,500 to $40,000.
Do technology for virtual meetings genuinely promote teamwork?
Yes, Software for virtual meetings does aid in team formation. This app allows remote coalition members to take part in a virtual meeting over the internet, allowing them to share backgrounds and foster confidence even if they are geographically separated.
Which is more effective: Zoom or Google Meet?
Google Meet offers substantially more cloud recording storage than Zoom does. Users of Google Meet who pay a fee get 30 GB of unlimited Google Drive cloud storage. Even free users of Google Meet receive 15 GB of storage.