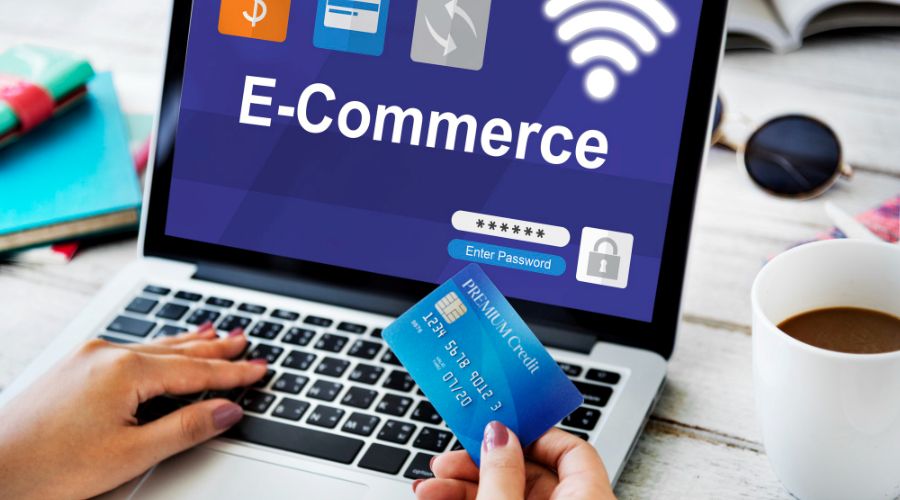 15 Best Payment Gateway to Use for your eCommerce Website in 2023
Online retailers want to offer customers unique customer experiences in a highly competitive market. A perfect purchase also includes the best payment providers who make quick and easy eCommerce payment processes possible.
Shop operators have to consider a large number of building blocks to be able to operate an attractive but efficient, and successful online shop. This also includes online payment integrations that provide retailers and buyers in the CRM online shop with targeted payment platforms.
In our article, we have listed the best payment providers in Germany and internationally and put together a brief overview of the properties of the respective payment solutions for you. In this way, you can get an overview and make it easier to implement a payment integration suitable for your online shop.
With a long history, PayPal is one of the best payment providers in Germany. The service provider describes itself as an open digital payment platform that more than 300 million active customers worldwide can use to do their business quickly.
In addition, PayPal offers other services, including Xoom and Braintree, which guarantee access to over 200 markets. Shop operators can accept their payments in over 100 different currencies, use uncomplicated integration into their online shop, and at the same time offer security and convenience when shopping.
With payment integrations such as Klarna, open payments can be made easily and reliably immediately at a defined time or in installments. The company handles around one million transactions every day.
Along with PayPal, Klarna is a popular German payment provider, and the integration into shop systems can be implemented quickly and easily. With the option to purchase on account, you can offer your customers another payment method with a high level of acceptance in addition to credit card payment in the shop.
The system informs your customers about the current payment status. When buying on account, sends automated e-mails with payment reminders and intuitive use, which quickly accompany the buyer to complete the payment.
Amazon Pay is one of the best payment providers for small and medium-sized companies that would like to use the same payment process in their online shop as Amazon.
Not only can the design of the transition process be adjusted visually, but various plugins can also be used free of charge. Amazon Pay can easily be integrated into one's online shop via widgets that ensure the buyer is kept on the e-commerce site.
This allows buyers to buy items in 80 currencies, and eCommerce payment processes can be easily and intuitively mapped and carried out using Amazon Pay. Monthly e-use is free of charge for the seller.
Online payment integrations such as Google Pay are available for contactless payments in stores, apps, and online shops via Android devices such as smartphones or smart watches. To pay, the customer enters their bank and credit card details in the app and can link the account to PayPal.
With Google Pay, the card number is not saved, and an encrypted virtual card number is used, which makes it possible to protect all information related to the payment reliably. The Google Pay app shows online shops where buyers can use these payment options.
Shop operators can easily integrate the Google Pay payment option into the online shop via an API and offer the company's own Google Pay loyalty and rewards program.
Stripe Payment promotes hassle-free online payment from a small startup to a large corporation and is used by millions of users in more than 46 countries.
In addition to over 130 possible currencies, Stripe Payment's advanced building blocks, such as custom UI toolkits (tools for developing user interfaces), automatic payment processing, integrated API (application programming interface, programming interfaces), embeddable checkouts, consolidated reports, and much more are offered by the payment service provider.
Another advantage is that there is no redirection to other websites during the payment process and no setup fees or monthly fees. Stripe Payment also uses machine learning to prevent attempted fraud effectively.
Apple Pay is one of the best payment providers for contactless payment, whether in a local shop or via an app or Safari browser when shopping online.
With the application, customers can store their bank and credit card data on an iPhone or an Apple Watch, among other things, and make purchases with it. A high level of security is guaranteed by the fact that the credit card numbers are not stored either on the device used by the customer or on Apple's servers.
Apple enjoys a high level of acceptance among buyers and is considered a popular payment provider. The Apple Pay software can be easily integrated into different shop systems via the interfaces offered by Apple.
Also read :
Customer feedback software
AliPay is a payment service from China that is the market leader in
the Chinese and is also the world's largest payment platform.
The payment service belongs to the Internet giant Alibaba and relies on payment methods such as credit card payment, installment credit, or direct debit. Payment via QR code is particularly popular among current users.
A smartphone with an NFC chip is not required; a device running the Alipay app is sufficient. Shop operators can conveniently generate QR codes via smartphone or tablet, allowing them to use this payment method even in the most remote places in the world.
The Klarna Sofort payment system is certified by TÜV Saarland. It is suitable for secure payment by direct transfer using the online banking customer data you already know without registering in the online shop.
The customer starts the payment process by entering the country, bank code, online banking access data, and a TAN to confirm the transfer.
Thanks to an immediate transaction confirmation of the advance payment, the shop operator receives information about the payment completion and can process the already paid order immediately and send the goods promptly without risking that the customer will not pay for the goods properly.
The best payment providers allow for flexible and versatile online payment integrations. In Bitrix24, you can directly integrate with the selected payment system or install an application from the so-called Bitrix24.Market.
The following payment systems are available via Bitrix24: PayPal, Stripe, Klarna, Sofort Banking, Authorize, and Braintree. In addition, you give your customers the freedom to pay for orders in the online shop by card, Apple Pay, or Google Pay.
With Bitrix24, you have the opportunity to create your online shop, sell your products directly online from your CRM, process orders, and automatically send links to due payments or track the payment status.
2checkout is an international online payment processing solution mobile-friendly and compatible with Visa, MasterCard, and PayPal.
2checkout provides shop owners with a flexible commerce dashboard to oversee sales metrics and apply effective marketing and merchandising tools.
2checkout is suitable for domestic and international sales and has no setup or monthly fees. Built-in security protocols protect online merchants and customers from fraud.
Stax is a suitable payment provider, especially for small and medium-sized businesses and those with a high transaction volume. It accepts major forms of payment and operates on a subscription-based pricing model and a flat monthly fee.
With Stax, you can save costs, especially on high transactions, because more sales do not result in higher fees.
Stax comes with a suite of tools that include heat maps, inventory tracking, reports and analytics, and integration with QuickBooks and Google My Business.
Payment Depot operates on a membership fee-based pricing model with a low processing fee.
This model is suitable for all companies that implement numerous transactions per month. Due to the different tariff options, it can also be an alternative for small and medium-sized companies.
Payment Depot offers comprehensive reporting and analytics, robust data security, debit and credit card processing, and mobile and online payments.
Helcim is one of the best payment providers if you make sales of more than 23,000 euros monthly. Helcim pricing is very individual and depends on your monthly sales volume and your average transaction size.
For sellers, this means that the more sales, or the higher the sum of the average transaction, the more you save.
Unlike many other payment providers, the Helcim concept dispenses with monthly fees, setup fees, cancellation fees, and bank deposit fees.
Whether you want to set up an online shop with Helcim or integrate the payment options into your existing websites without any programming knowledge, the solution can be flexibly adapted. In addition, Helcim integrates with third-party solutions such as QuickBooks, Drupal, and Magento.
PayCafe is one of the best payment providers for fraud and chargeback protection. The system works with an automated machine-learning algorithm that checks every transaction for fraud.
PayCafe also supplies various credit card dispute processing tools and has an early warning dispute system and detailed transaction records. This makes it easy and safe to handle many chargebacks in particular.
With PayCafe, you accept payments via PayPal, direct payments, and even cryptocurrencies.
Payment solutions like Square are a good choice for sellers with various local individual locations and an online shop looking for a payment provider to match.
Square offers a solid POS (point of sale, point of sale) system that seamlessly integrates with their payment methods solutions and can be used for the online shop and individual local locations.
The integration does not come with a monthly fee. However, as a seller, you pay for each transaction made. Square can be integrated into the systems of WooCommerce, Ecwid, 3DCart, OpenCart, Magento, Drupal Handel, X-Shopping Cart, Mercato, nopCommerce, and WordPress, among others.
Conclusion: How to find the best payment provider!
We have presented the best payment providers to you in a clear manner. In addition to the payment platforms mentioned, other service providers, such as Payoneer for international money transfers or PaymentCloud, also count if you have an above-average monthly transaction volume.
It is important to ensure that the payment provider you choose fits your challenges and goals and covers the spectrum you serve with your online shop.
In addition, pay attention to fair processing fees, appropriate payment methods for your customers, and an intuitive and simple checkout process to realize long-term sales online and ensure successful customer service.
FAQ
What are payment providers?
Payment providers are also referred to as payment solutions or payment service providers and are used to integrate online payment methods in online shops. Merchants and customers can authorize all payments and automatically transmit details of individual transactions to the respective banks.
What does a Payment Service Provider do?
A Payment Service Provider (PSP for short) is a service provider that offers payment options for online retailers and offers the online shop of an e-commerce operator to the PSP. The entire payment process, including the desired payment method, is mapped out.
What payment methods are there?
Different payment methods are offered depending on the payment platform, including purchase on account, PayPal, credit card, direct debit, payment in advance, Klarna, Sofortüberweisung, installment purchase, or Amazon Payments.
How do eCommerce checkouts work?
After a buyer clicks on the "Pay" button in the shopping cart, he is prompted to enter the payment details to complete the purchase. This information is transmitted to the bank via a payment gateway and associated security protocols to protect private data from intrusion by third parties. After checking the payment information and card data, the provider asks the buyer's bank to start the transaction. The buyer's bank pays the money to the merchant's bank, and the purchase process is completed.
Why is choosing a payment provider important for merchants?
With the help of the integration of payment providers in an online shop, retailers can provide their buyers with various payment options. The buyer decides which of the offered payment methods he would like to use and which offers him the greatest possible flexibility for the purchase. Depending on the shop system, retailers already have valuable tools that implement seamless interfaces to the payment providers.