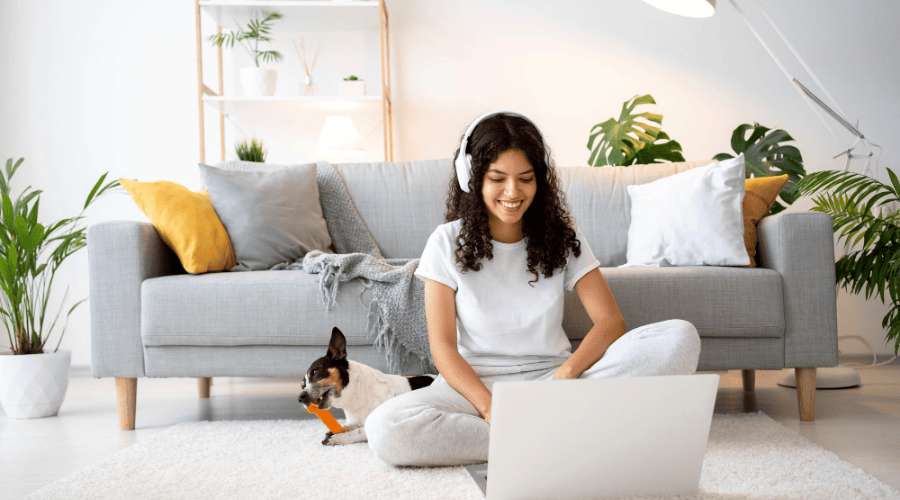 Best Remote Access Software And Considerations To Take Regarding These Software's
Remote access is the method that allows authorized users to connect to a secure network from a remote place. It is accomplished through the use of remote access software. At any moment, authorized staff can have access to files and other resources on any device.
What to understand by Remote Access Software?
Remote access software has become critical, especially in today's world when practically everyone works from home. It is a highly effective method of fixing any issues that may arise while accessing files remotely. It is simple to identify and solve problems thanks to its quick troubleshooting technique.
The remote-control software makes it simple to monitor the PCs linked to the network in question. This is necessary for monitoring operations involving confidential data
According to the Fortune Business Insights, it has come to the consideration that the usage of the Desktop Software market size has increased due to multiple factors.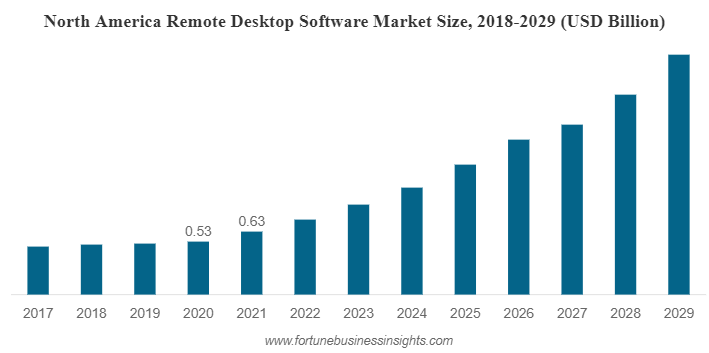 Sharing data is also becoming easier using remote desktop applications.
Understanding The Procedure of Remote Access Software
A continuous internet connection is required to set up and utilise this programme. An example would help to clarify. A main gadget that you must acquire is a personal computer. So you placed the programme on your home computer. Then, on the school computer, you download the software to gain access to your home computer from school.
Top 10 Considerations to take regarding remote access software
Multiple Usage and utility
A major thing that you should think about is to decide whether you are in need of software for external or internal use. This surely influences the way you consider other vital aspects.
The technical team assisting other members of your staff in case of technical discrepancies is an example of an internal application. It is very much useful in workplaces with bigger teams of employees working remotely, where the technical support is unable to reach the person's desk for fixing the problem. The other use (External) is primarily for software companies that assist customers on their particular handset.
 With the Remote access software, you can take direct control of the device to fix disputes instead of being required to guide unfamiliar customers through technical assistance over the call.
Internal use involves you managing a wide range of tasks, such as implementing a Vpn phone service and supporting driver issues, whereas external use may only require you to manage the software you provide. Knowing you use it in-house or other way can enable you to select the best solution for intended consumers.
Types of Devices Supported
It's not like all virtual access software is platform agnostic. This isn't always an issue; if you need an internal plan and your employees are using Windows, a Windows-only solution will suffice. But, it is critical to know what platforms or handset users will require support for and to ensure that the solution supports them. It's ideal.
Understanding Fundamental Functioning
The following consideration is what features your software should have. A remote assistance system should at the very least support remote access, screen mirroring or sharing, and transfer of files. The agent will be able to witness what is the issue on the user's device and, if needed, can also log in to fix the challenge. Remote access software is capable of much more, and one should investigate whether these functions are also required.
Software-generated responses
A user described an issue that occurs on occasion. Let us see a case that you offer digital commerce software, individuals may discover that it fails to often collaborate with the their opening file settings (default). It provides you a quick answer which will save your agents time while also providing users with quick solutions.
Rapid analysis
Obtaining specific knowledge regarding an issue from customer may be difficult. If they are asked if the issue is with their the router, computer, or software, they may receive a 'I am not sure how to do it' response. To avoid this, use a remote access support plan with quick diagnostics.
Third-party software integration
The access solution should ideally be able to communicate with other apps. Check to see if it can collaborate with any software which is specific to a department; for example, if the account department makes use of their account tracking software, compatibility should be ensured. You don't want disagreements to prevent you from resolving a problem.
Easy To Manage
Even though your IT staff should be highly tech-savvy, you still want a simple solution. The easier a person can comprehend it, similarly they will need few trainings, and the sooner the team can begin. This is excellent for training call centers.
Undoubtedly, the customer must also take into account how simple it is to use; are customers required to follow a series of difficult methods, or they simply might just use any one pointer? The way it becomes tricky for them, then it becomes less useful it is because they might still have to get in touch with someone to get instructions on the way to use the same (it is not even extreme if the issue lies with your phone or the handset)
There are additional ideas included. It requires a consistent, dependable connection; otherwise, it is challenging to solve all the issues in just one go. This relation ought to be quick as well. In case of any sort of delay, letting someone know where they stand in a "queue" might help to confirm its working. Users ought to be able to leave their device as it is as an agent fixes the problem with minimal user involvement.
Safe and Secure
Remotely accessing someone's device is a concern of security regardless of what safeguards you take. In the telecom industry, for example, a breach might harm numerous clients rather than just one. Your remote access support programme must have strong security features. It is a good idea to do some background study on the right solution you are considering - have any hacks been documented? What steps have they taken to address prior security concerns? What are their existing customers saying about the same?
It is advisable to check that it meets the stands of industrial security standard and offer required information on the way of handling the current and urgent issues.
Personalization at its best
You don't want your employees or consumers to modify their behavior by clicking on ads or downloading strange software. Rather than this, you should select the right solution empowering you to customise it.
Cost and Pricings
At the last, comes the cost. The aforementioned features will increase the cost; thus, you need to measure their benefits against the additional expense. It can be worthwhile to investigate alternative versions of remote assistance software.
Investing heavily at the outset to make sure that you never use the bigger aspects, and begin with a simple plan and even update to add unique and required features.
Also read :
Remote Employee Monitoring? Complete Guide for Management
Top-4 Remote Access Software to use for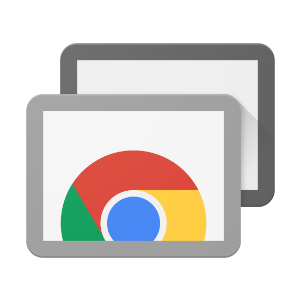 Google's Chrome Remote Desktop is a leading free remote access tool with over 10 million installations. Sharing your screen or connecting to another computer is simple. Should you encounter a problem, remote support is also available. There is more to it than that. You can easily access and secure your computer from home if you leave it unlocked at home.
Pros of Chrome Remote Desktop
-It is quicker and easier to use
-Most efficient tool for the remote workers
-The processing and the working system is faster and easier.
Cons of Chrome Remote Desktop
-It does not have much customisation option
-The concerns related to privacy and policy has been come to the notice
-Chrome remote desktop cannot be used with other browsers other than Google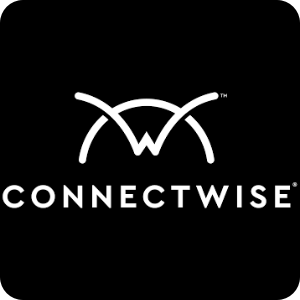 Pros of ConnectWise
-It has free trial available for users to test the better functioning
-Consists of the better management tools that helps in the managing amongst workers
Cons of ConnectWise
-The payment is per connection and that is much more frustrating, as it cannot work with the emergency contacting.
-It creates the issue with the cloud
-Novice users often get confused with the working of ConnectWise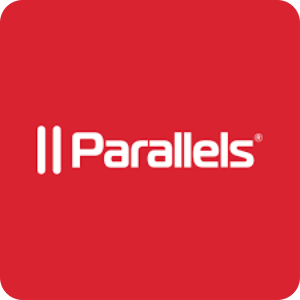 Parallels makes remote work easier with a full-screen interface and numerous n'Go Magnifying Glass has fantastic readability, so you can choose how large or small you want your text.
Furthermore, there are device-specific benefits. For example, if you use Android, you can put your favorite applications on your home screen. As it incorporates all of the gestures you are already used to, such as swipe to scroll or pinch to zoom, you will likely find the program to be simple to operate if you are a Mac user.
Pros of Parallel Access
-Quick considering the speed
-It allows to connect the multiple mobile devices
-It runs on both Windows and Mac devices
Cons of Parallel Access
-It has no free plan
-It has connection issues frequently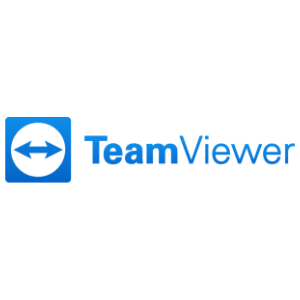 With its fantastic support and wide compatibility, TeamViewer is used by over 2.5 billion devices. Maintain access to your work from your remote PC, mobile phone, or even another server without the traditional VPN normally required. Users can instantly support their teams and customers regardless of whether there are computer glitches or crashes. No matter what time of day it is, leave your employees a digital sticky note on their remote computers.
Pros of Teamviewer
-It is much more user friendly than others
-It allows multiple platforms to get connected
-Speedy and efficient connectivity
Cons of Teamviewer
-Poor sound quality when needed
-Sometimes it lowers down the speed
Conclusion
There are several solutions available when seeking for remote access. So, how can you determine which remote access software is ideal for you? Here are a few characteristics that separate good software from ordinary software. These functionalities will be available from an amazing remote access software. If you are still confused, you can always rely on Saasbery for the best consultation for your business.