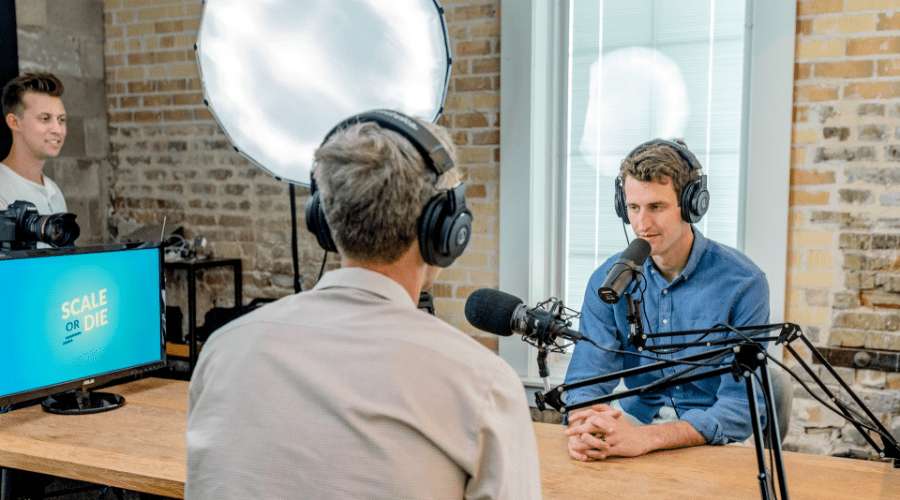 Top 15 SaaS Podcasts: Business Owners Should Be Listening To
Podcasts have become essential in our lives; they play a vital role in the modern generation, whether for learning or enjoyment. It provides people with freedom where they can enjoy their favorite shows and or particular episodes whenever they want.
People often listen to podcasts while driving, cooking, working out, or doing anything else. It makes tedious tasks interesting and provides a sense of relaxation. The podcast industry has expanded far too broadly, and the content ideas have also gotten wider.
One can easily find podcasts for a particular topic or industry. And the SaaS industry is no exception in it.
Benefits Of Podcast Listening For Entrepreneurs/Business Owners
In the fast-paced world, podcasts are one of the easiest ways to stay updated with the ongoing market trends. Podcasts provide valuable information to people. Business owners, entrepreneurs, and potential entrepreneurs also prefer to listen to them.
Podcasts deliver numerous benefits to business owners and entrepreneurs. Some valuable advantages are discussed below to consider:
Easy To Track Latest Trends
For any business, keeping track of the latest market trends is necessary. Organizations emphasize trend analysis because the market is a dynamic place. Various factors and things influence it. If one loses control over it, then it can harm the business in a significant way, and that business may be called outdated, too.
Podcasts are one of the easiest ways to connect with the world. It can help business owners to stay updated with the latest trends in the market constantly. As it is a rapid-growing industry, every latest invention/innovation or market news can be readily available from various prominent podcasters. So, it takes no time for businesses to get updated with trends; so they can build strategies accordingly.
Expand Skill Set
Growing with learning is a constant process in our lives. In the modern world, it is essential for business owners to keep pace with the knowledge flow and learn different skills with time. History witnesses that the most successful business persons of all time have constantly looked for opportunities to expand their skill sets.
As we all know, podcasts are a great place to learn something new and different. Moreover, it significantly impacts the listener's mind, so one can easily understand the topic with podcasts. And entrepreneurs can build excellent communication skills by adapting the different abilities of famous personalities. Overall, it helps to make a great image of the business.
Keep Pace With Competitors
Every business thrives on staying competitive in the market. To succeed, business owners have to keep pace with competitors and their actions. Therefore, Google competitor analysis is a crucial thing in framing company strategies.
Podcasts help entrepreneurs to keep their business strategies compliant with competitors' actions. Information on any significant move by a competitor of a particular organization can be available through podcasts. Additionally, podcasts are the least expensive method to analyze competitors so that the business can save costs also.
Get Updates About Tech News
SaaS companies have to constantly update their products/services with every new technology introduced in the market. If customers find one company's products outdated, they may drift away. So, SaaS business owners need to always be innovative.
Podcasts are a fantastic place to get updates on technology. Numerous podcasters provide timely information on different digital changes. According to a study by Firstsiteguide, 28% of total listeners are interested in technology-related podcasts. So, we can say that podcasters can provide necessary information about technology to entrepreneurs or aspiring SaaS entrepreneurs.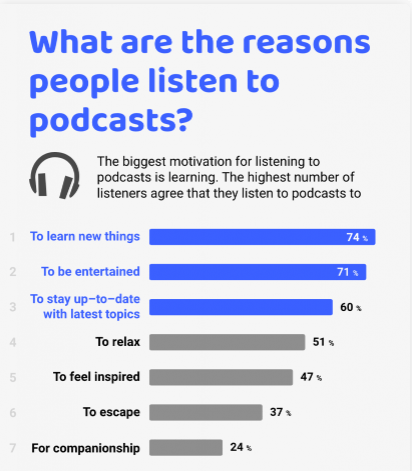 Image(Source)
From the above image, we can see for which different reasons people often listen to podcasts.
Top SaaS Podcasts To Consider
People often listen to podcasts for various reasons, and they prefer different podcasters. However, we have mentioned here some of the best SaaS podcasts by industry experts:
1. The Top By Nathan Latka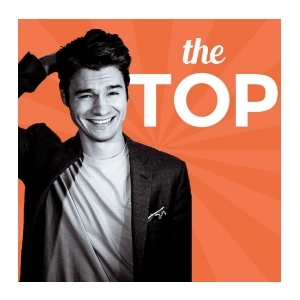 Entrepreneur and investor Nathan Latka hosts "The Top." He often meets SaaS CEOs and founders and discusses their journeys. His podcasts are usually 15 minutes long, so it is easy to digest for business owners to learn from them. In addition, one can get to know what issues companies and their management face and how they handle them. And also, inspiring thoughts and creative ideas are obtained through his podcasts. "The Top" is often ranked in the top 10 technology and business podcasts, and it is one of the most influential podcasts for entrepreneurs.
Listen to "The Top."
2. Protect The Hustle By Patrick Campbell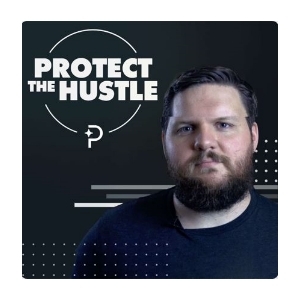 The CEO of Profitwell, Patrick Campbell, hosts the famous podcast "Protect The Hustle." Top B2B SaaS team leaders often are invited by him to give an interview. And the videos of the interviews are also available. Leaders often share their stories on the show, and it always feels exciting to listen to them in person. All the guests invited by Patrick are true leaders in their respective fields/niches, so the listeners get a chance to get entrepreneurship advice from the experts. Prominent episodes of the show include interviews with top leaders from Hubspot, SurveyMonkey, G2, Moz, Zapier, SalesLoft, Intercom, etc.
Listen to "Protect The Hustle."
3. The Startup Chat By Steli Efti And Hiten Shah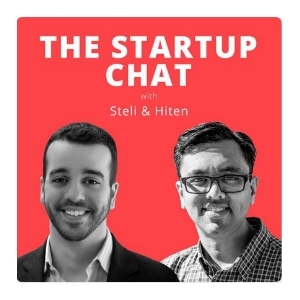 Co-founder of Crazyeggs and Kissmetrics, Hiten Shah, and CEO of Close, Steli Efti, hosts "The Startup Chat." They bring unfiltered insights and actionable advice from founders and CEOs. Podcasts cover various informational aspects, such as issues that happened in acquisitions or cross-promotions and leadership ideas during the crisis. Both hosts always bring valuable information in such a 20-minute short podcast. But they release new podcasts twice a week, so it has to be mentioned that they keep a great pace. Their show is one of the famous podcasts that one can easily hop into and get instant value from.
Listen to "The Startup Chat."
4. Masters Of Scale By Reid Hoffman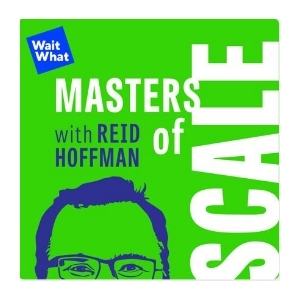 Co-founder of LinkedIn, Reid Hoffman is the host of "Masters of Scale." Reid often advises entrepreneurs and provides a bit of news for the SaaS and tech world. Usually, he covers acquisitions and interviews of leaders making big moves in their industry. Apart from the tech and SaaS industry, prominent business leaders are also invited as guests. Some of the popular episodes of the show include interviews with Bill Ford, Barack Obama, Marc Lore, Paul Polman, Indra Nooyi, Satya Nadella, Mark Cuban, Bob Iger, Richard Branson, Phil Knight, Jimmy Wales, etc.
Listen to "Masters Of Scale."
Also read :
Best SaaS Blogs Every SaaS Business Owner Must Follow
5. The SaaS Revolution Show By Alex Theuma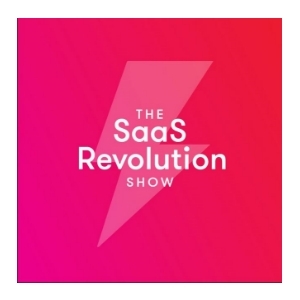 The founder of SaaStock, Alex Theuma, invites SaaS leaders and shares valuable information like personal experiences, funding advice, etc. through his podcasts. Each episode covers a different topic, such as raising seed funding, SaaS scaling, first mistakes, etc. So, the audience got to know much about entrepreneurs' journeys and their advice for startups. New podcasts are released in the show on a weekly basis, and usually, every podcast is covered in under 45 minutes. Famous personalities who were invited to the show are Barbra Gago, Meiran Galis, Nathan Barry, Daria Danilina, and many more.
Listen to "The SaaS Revolution."
6. Scale Or Die By Dave Rogenmoser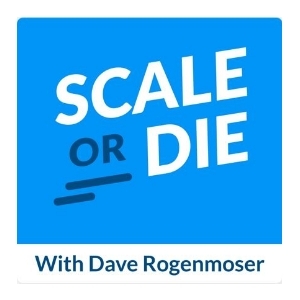 Co-founder and CEO of Proof, Dave Rogenmoser, hosts "Scale Or Die." The show covers proven strategies from founders and growth experts so that they can be useful for businesses and entrepreneurs. Industry experts are invited as guests, and they share personal stories of overcoming problems like the alignment of sales & marketing, partnership, customer feedback, framing strategies, etc. Guests also share practical advice for scaling the business growth and building effective processes.
Guillaume Cabane, Kieran Flanagan, Colin Nederkoorn, Sujan Patel, Nathan Barry, and many more are invited to the show as guests.
Listen to "Scale Or Die"
7. SaaStr By Harry Stebbings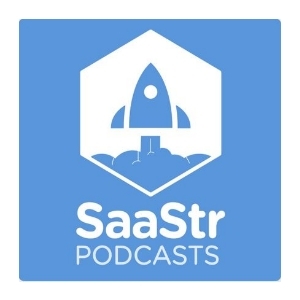 20VC founder Harry Stebbings and his SaaS founders' community share advice for scaling SaaS products and reaching the next level. All the guests invited to the show are industry leaders, and the audience gets a chance to know the proven formulas behind the SaaS products they have watched succeed. Various essential topics are covered in the show, such as bootstrapping, onboarding, user testing, and much more. David Skok,
Karen Page, Henry Schuck, and David Sacks are some of the most prominent guests invited to the show.
Listen to "SaaStr."
8. The SaaS Podcast By Omer Khan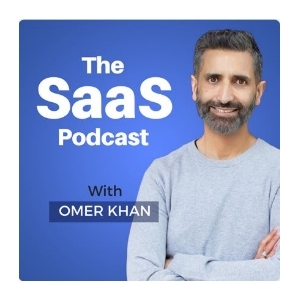 A well-known SaaS marketer, Omer Khan, started "The SaaS Podcast" to help early-stage entrepreneurs in achieving their goals. The show lists hundreds of in-depth interviews with proven industry experts, founders, and entrepreneurs. In addition, it provides actionable insights for startups to grow their business. Its episodes include stories and tips related to product marketing, early-stage growth, identifying gaps in the market, etc. Gary Vanbutsele, Dave Rodenbaugh, Paul Orlando, Jeb Banner, Tony Sternberg, Michele Hansen, and many other leaders are invited as guests to the show.
Listen to "The SaaS Podcast."
9. SaaS District By Akeel Jabber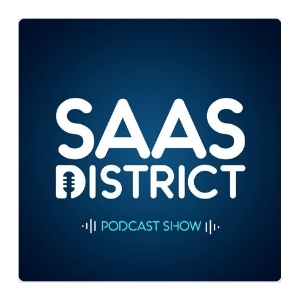 Investment director of Horizen Capital, Akeel Jabber, is the host of one of the popular SaaS podcasts "SaaS District." The show covers successful stories of the Saas industry, and the focus is on revenue growth. Top leaders provide actionable pieces of advice for investing, acquisitions, leadership, B2B marketing & sales, scaling, hiring conversions, venture capital, productivity, innovation, etc. Usually, the episodes' duration range from 20 minutes to an hour based on the topic and its length of depth. Benjamin Crevant, Marcos Rivera, Alan Gleeson, Perry Zheng, Andrew Gazdecki, and various other SaaS founders and investors have been invited to the show to share their stories and practical advice.
Listen to "SaaS District."
10. Growth Stacking By Dan Martell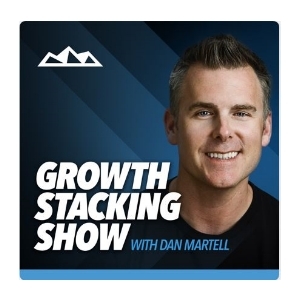 Popular investor and entrepreneur Dan Martell is the host of the podcast show "Growth Stacking." It is very helpful for entrepreneurs that aspire to be industry leaders. The show covers various crucial aspects of startups for new entrepreneurs like fundraising, angel investors, finding a co-founder, churn, customer success, etc. Even the host advises the listeners about the skillful requirements of an entrepreneur, such as public speaking, handling crisis, and much more. The show is full of quality and informational episodes, and they all are usually under 15 minutes duration. So, it's quick to learn.
Listen to "Growth Stacking."
11. Startups For The Rest Of Us By Rob Walling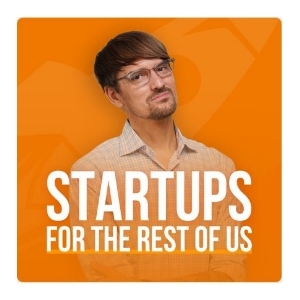 Tinyseed co-founder Rob Walling is a podcast show host called "Startups For The Rest Of Us." It showcases stories of famous SaaS founders and discussions of their mistakes and how they overcame them. So, the show helps ambitious entrepreneurs to get success. Guests often advise the audience by telling their real-life experiences of starting a business, making acquisitions, and growing their SaaS products. David Darmanin, Nick Fogle, Brian Elliott, Dan Andrews, Jason Buckingham, and many more prominent faces from the SaaS industry are invited to the show to share their stories.
Listen to "Startups For The Rest Of Us."
12. Data Beats Opinion By Keith Perhac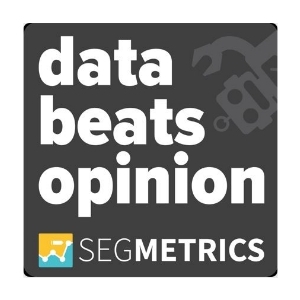 Founder and CEO of SegMetrics, Keith Perhac, hosts a podcast show for the data-driven success of startups. It includes thoughts and ideas of the experts who improved their business model with data. In addition, it focuses on improving the marketing and revenue processes of the startups. Some of the most famous guests invited to the show are Thomas Smale, Dan McGaw, Matt Giovanisci, Brent Weaver, Kurt Elster, and Ryan Stewart.
Listen to "Data Beats Opinion."
13. SaaS Marketing Superstars By Aaron Zakowski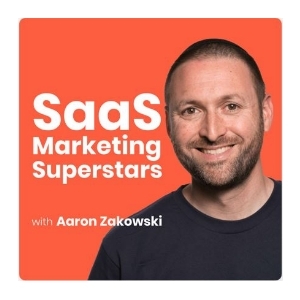 Founder and CEO of Zammo Digital, Aaron Zakowski, hosts the podcast show called "SaaS Marketing Superstars" for startups. The hosts cover proven growth strategies via interviews with prominent CMOs, founders, and marketers. In addition, the show includes informative aspects of digital marketing for SaaS startups. SEO, paid ads, ABM & Sales, email marketing, etc., topics are discussed.  Jeremiah Smith, Guillaume Moubeche, Thomas Smale, and Gabriel Ehrlich are some of the most famous names interviewed by Aaron.
Listen to "SaaS Marketing Superstars"
14. The Audience Explorer By Matthias Bohlen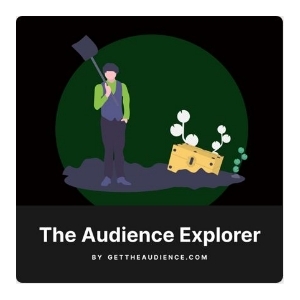 Founder of gettheaudience.com, Matthias Bohlen, is the host of the podcast show "The Audience Explorer." Customer conversations, audience targeting, conversions, bootstrapping, etc., topics are covered through the podcasts. In addition, valuable insights, methods, tips, and marketing tricks are provided to the listeners, so it helps them to develop various processes and grow their revenue. Step Smith, Marie Martens, Paulina Saez, Rob Fitzpatrick, and Alex Llull are popular guests that attended the show as guests. However, there are other guests, too.
Listen to "The Audience Explorer."
15. Sales For Founders By Louis Nicholls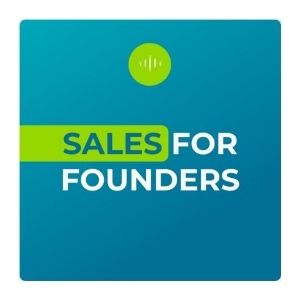 Co-founder of SparkLoop, Louis Nicholls, hosts an interview-based podcast show "Sales For Founders." The audience gets the chance to learn how to find first customers & salespeople and grow the business. The show mainly focuses on the improvement of startups' sales process. Episodes with Daniel Zarick, Ben Orenstein, Joe Valenti, and Brendan McAdams are popular from the show.
Listen to "Sales For Founders."
To Sum Up
The podcast industry has witnessed incredible growth in the past several years. They are a great way to learn something unique and expand one's skill set. Additionally, it is nothing less than a blessing when the industry experts and leaders advise new entrepreneurs. So, entrepreneurs should get more and more knowledge through podcasts.
There are numerous other podcasts that help startups scale up their products, except for the list.