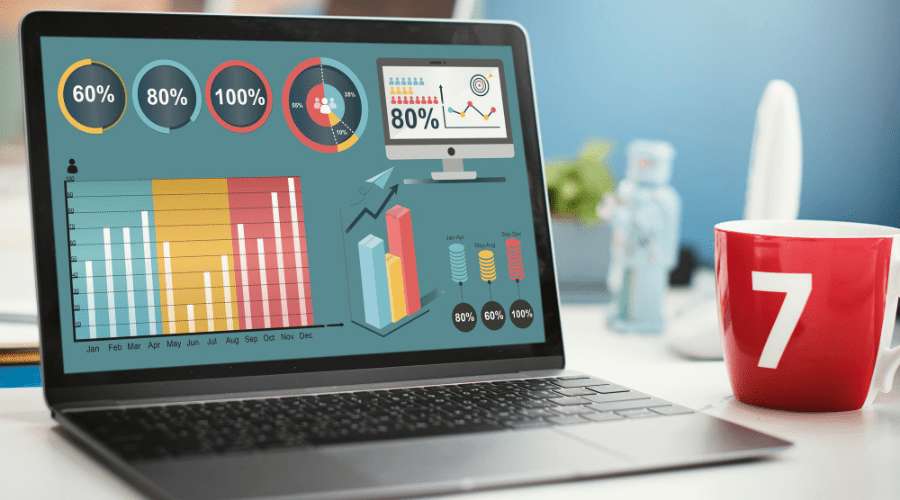 Top 7 Sales CRM software For Success of Business in 2023?
There is always some or the other reason for a successful business to survive in the market. Considering many of them only a few can climb up the stairs while some remain on the ground at baby level. CRM has played a major role in business management and its escalation. Business Management Software uses CRM techniques most of the times.
Catching up on the escalation in the business is a bit challenging and yet, successful businesses know how you can rely upon the CRM software as a business partner. It's not over yet. Choosing the best CRM software for your business is a bigger task here, and so this blog is written for you to easily understand the difference between some of the top sales CRM software.
Let's get into the blog for more information, hope you get the best insights!
What is sales CRM Software?
Customer relationship management is defined as any business owner's business partner while running any business with pace. Sales CRM consists of multiple features. It allows storing and keeping the customer or visitor's data under one roof. The sales can be escalated by managing the sale pipeline ultimately managing their business considering sales and customer data collection. The question is how can it help in boosting sales? Well, businesses that have the best CRM software equipped when compared with those businesses that are not aware of CRM, the ratio in sales difference is likely to be different.
According to ratio and source, sales are boosted by almost 30% in the business with the help of CRM. Not only does it help in increasing sales but the productivity of the sales management team is efficiently increased,almost by 35% and that is not a small number considering sales. CRM also helps to guide sales managers improve management quality.
Let's know more about it in a further.
Why should you use CRM in your business?
We have brief information about what is CRM and what does it do? The question is why is it necessary for your business?
CRM for your business is like having the most efficient partner in your business. A helping hand, super needful, and can function considering multiple things. With the certainty of multiple advantages, CRM is the most crucial part of any business that wants to grow and boost its sales.
Let's see the actual reasons why you need CRM for your business right away!
Helps you with lead generation, and more important nurturing it
In a business, simply finding the leads is never the end of the task. You need to go and resolve 365 to understand the customer's needs, and expectations and lastly, how can we help them. Having CRM in the system helps in the lead generation initial process to the final purchasing process.
We all know follow-ups are more important than approaching customers, so CRM reminds you to take follow-ups automatically so that you can focus on building strategies and execution for the business further.
It will take care of your powerful sales team
We all know how much your sales team work to bring better and more business to the company, it is time to give them a better platform to perform their one-on-one tasks. The sales have a procedure to follow that includes finding the prospects, communication with the lead audience, demonstration of product or field sales if required, training in sales, leading audience till the purchase process, and whatnot!
The right CRM will help your sales team to boost their efficiency along with taking off workload as it allows them to perform and manage all the activities in one.
Gives the accurate sales results
When you are on point escalating sales and closing deals one by one is not the actual success of your business. You should be having accurate reports of the estimated sales done and revenue generated. It will help in measuring resource use when required ultimately helping the further strategies to follow and contemplate in the business.
Rectifies the objections and problems that may occur
The dedicated CRM software will readily provide you with real-time reports as soon as your sales results are gathered in one place (e.g., sales funnel analysis, activity summary) You can use these reports to uncover the performance of your team.
Your improvement list will allow you to identify any tiny hindrance that affects your progress in the business.
Bonding sales with the other department in the business
Team bonding is much more important to run a successful business as it makes the company even stronger to execute the output. Considering the role of CRM in team bonding is much more than we expect. Specifically, it allows your sales reps to connect with other departments, leave notes, and access valuable information cross-team.
Increases in revenue generation ultimately bring profit
Your CRM software will help you increase revenue and profitability by automating sales operations, providing analytics, saving time for building meaningful connections with your customers, and shortening your sales cycle.
What else does a business owner need, if the way of bringing money becomes easier to bring to the table?
By now we all know how sales CRM is helping businesses, now comes the main task! Yes, choosing the right CRM software for your business is a big task and hence it becomes crucial to know which is the best one for you!
After quite a research, I have chosen some of the best to consider about further.
Also read : 
Sales Manager Quality for Sales Growth
Which are the top-7 sales CRM software to consider in 2023?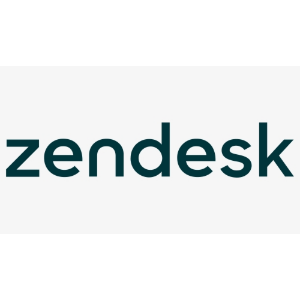 With its extensive list of features, Zendesk is a simple and customizable CRM solution for all business types and scales.
Pros of Zendesk
It has in-built various features that make it easier for business owners to manage customers as well as their queries. It has access to features like;
-Self Service and Knowledge Base support
-Accurate reports and analytics
-LiveChat
-Centralized customer messaging solution
It is an all-in-one platform to manage the customers and their queries with the perfect and suitable features required. With a database of 20 million companies and 395 million contacts, the platform will generate leads, enrich prospect data, and automate email contact with prospects.
Cons of Zendesk
Small businesses may find Zendesk CRM to be quite overwhelming, despite its variety of tools. Therefore, if you are not willing to risk becoming lost in its functionality, I recommend starting with another sales software program.
Pricing Plan:
Starts at $49 per month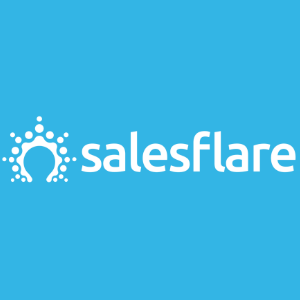 Salesflare is a simple yet powerful B2B sales CRM software.
Pros of Salesflare
In most cases, CRMs are overcomplicated and require a lot of work to keep them current and functional. Not Salesflare, though!
By automatically gathering all customer information from emails, email signatures, meetings, phone calls, publicly available information, email and web tracking, LinkedIn, and so on, Salesflare's easy-to-use CRM keeps itself up-to-date automatically.CRM is deeply integrated into Google Workspace, Microsoft Outlook, Office 365, and LinkedIn, so you can access it wherever you are working.
Cons of Salesflare:
For sales prospecting, you will need to use another platform since Salesflare does not allow you to find leads, warm up email addresses, or verify email addresses.
Pricing plan:
$29/month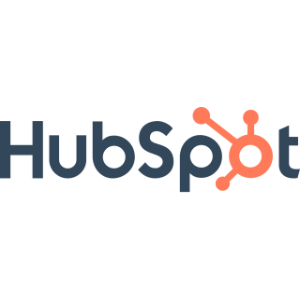 Hubspot is a CRM platform that is much easy to use, applicable for small to large-scale business owners and yet resourceful. It is easier to manage it with Hubspot software.
Pros of Hubspot
Start with HubSpot's free CRM software. The dashboard lets you see your entire sales operation, get real-time reports on your sales activity, access valuable data about your sales team's performance, and build your sales training program.
Additionally, this CRM software will equip you with tools for maintaining constant contact with your prospects, such as free meeting scheduling, live chat, email templates, email tracking, etc.
Cons of Hubspot
HubSpot has limited customization options, which can be a problem. Once your business matures, you'll eventually need to upgrade to more advanced packages to maximize its capabilities.
Pricing Plan:
It has a free plan. It starts at $45/per month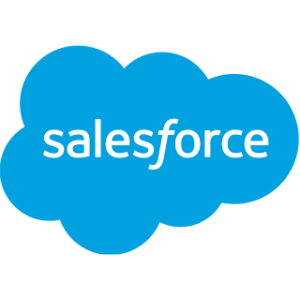 Salesforce is a name you've probably heard before. CRM software like that is probably the most popular on the market. For small businesses, it may seem like a 'we're not ready yet' solution, preferred by business sharks. To learn about its top features, you can start with a free trial.
Pros of Salesforce
Salesforce offers a free edition called Salesforce Essentials. You can import your data and set up your sales CRM with in-app help, track your contacts and deals in one place, tune communication with customers, and integrate with existing apps.
Cons of Salesforce
Salesforce has a limit on how much data it can store. Once you grow your customer base, saving much information for free may become inconvenient. Furthermore, customizing its functionality may be expensive.
Pricing plan:
It has different pricing plans for different categories but sales start at $25/month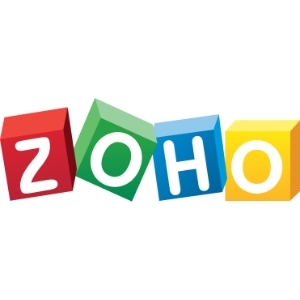 You can definitely benefit from Zoho sales CRM software. This application offers an easy-to-use interface, a variety of customization options, integration capabilities, as well as data security.
Pros of Zoho CRM
Zoho's toolset includes features such as social media management for sales, sales automation, customer support, product reporting, and customer analytics. Therefore, you do not have to worry about managing your leads. It is this sales software that you can rely on in this regard.
Cons of Zoho CRM
Zoho is not an option if you need one-on-one engagement with sales prospects. Lead notifications and individual email tracking are not available in this sales CRM software.
Pricing plan:
Starts with €18/month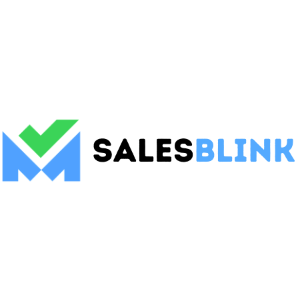 You can use SalesBlink for prospecting, outreach, and closing - all under one roof. A CRM is also included, which is quite handy for sales teams.
Pros of Salesblink
You can check the status of each prospect/customer using SalesBlink, a user-friendly tool. It is easier to manage prospect data without using third-party tools. Additionally, the CRM keeps track of all your communications with new and existing customers.
Cons of Salesblink
In spite of SalesBlink's CRM being quite robust, the development team has yet to work on more advanced features, making the functionality sufficient for large organizations.
Pricing Plan:
Starts with $39/month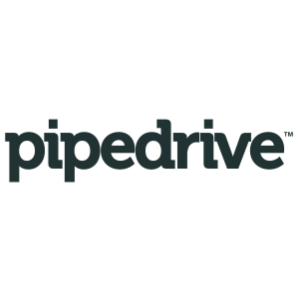 Multiple sales-focused features make Pipedrive sales CRM software an ideal solution for small businesses.
Pros of Pipedrive
With this platform, you can build multiple sales pipelines, manage leads and deals, keep track of all communications, send automated follow-ups, and get customizable sales reports.
Cons of Pipedrive
It does not consists of inbound email system and for that you need to adapt another software for emailing.
Pricing Plan:
Starts at $18.25 per month
Conclusion:
When it comes to adapting the CRM software in the business, it enables the business to escalate sales along with the management of the customers in the most effective and efficient ways. It is platform where you get all the features that is needed.