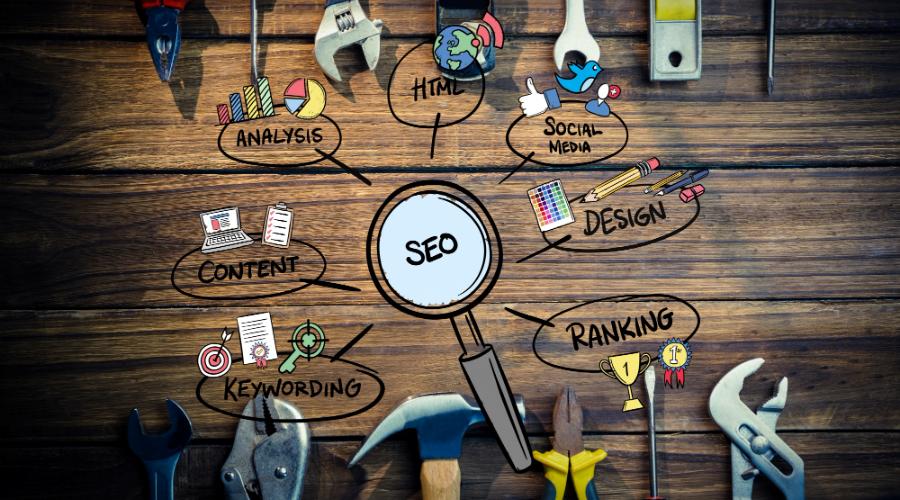 10 Best SEO Analysis Tools For Complete Solution in 2023
Do you have a blog and want it to appear on the first page of Google? Optimizing your SEO will therefore be essential! But before you can implement specific actions, you will have to use software that allows you to monitor changes to your site. Here are the top 10 SEO analysis tools.
What are the Best SEO Analysis Tools?
Natural referencing and search engine optimization are the subject of constant concern. SEO analysis tools are numerous, and they can play a decisive role in the performance of a site. They must be complete and allow both to improve your referencing and to analyze the actions of competitors in order to identify best practices.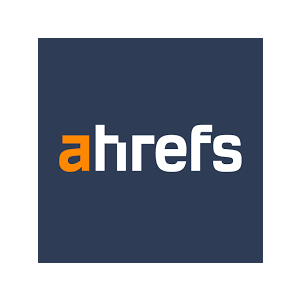 Ahrefs is an SEO analysis tools that is aimed at both professionals and beginners. It is an all-in-one package that includes free learning materials. You are also entitled to full support. You have access to a complete study of backlinks in addition to the audit of your website. Ahrefs offers you an analysis of your competitors and allows you to identify what your customers are looking for. In total, you have a complete view of your actions.
The Strengths of Ahrefs
Ahrefs is recognized as one of the best SEO tools. Beginners will find their account even if they do not realize all the means at their disposal. Its Backlinks index is one of the largest in existence. Billions of web pages are crawled daily. Among the set of features present on this platform are general SEO tracking and position tracking. You also benefit from keyword research and a specific search function by content. Of course, tracking your main competitors is one of the tools you have. With Ahrefs, you have the opportunity to touch everything related to SEO.
Among the features is the Content Explorer function, by which your top performing content is identified. Whatever the topic, you find the most followed and successful content. Your results are then sorted in depth. You have the possibility to define a dozen filters to easily find what you are looking for. You follow your competitors and keep what suits you best to improve your performance.
Ahrefs Pricing
Before choosing the package that suits you, you can take advantage of a one-week trial at a reduced price. You have the choice between 4 types of packages.
The first two, Lite, at $99 per month, and Standard, at $179, are limited to one user. The number of keywords increases according to the type of package.
The advanced plan, at $399 per month, allows 3 users to connect.
The agency plan, at $999 per month, allows up to 5 users.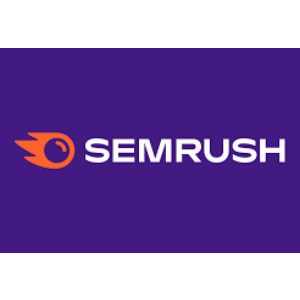 Semrush is recognized as one of the world's leading competitor research services for online marketing. Its online behavior insights are used by prestigious companies and media. Its SEO tools are renowned for being very comprehensive, and they are recognized worldwide.
The Strengths of Semrush
Semrush is a great tool for optimizing a site for search engines. The platform gives a lot of information. It helps you create new content made to attract more traffic. You can also modify your site to rank higher on search engines. You will also be able to identify link building opportunities that will help you optimize your site.
One of the main features of Semrush is domain analysis. This is the basis of any SEO analysis. This gives you an overview of your domain from an SEO-related point of view. You can analyze your domain for your website and can also analyze a competitor's. You get pointers on how to improve your site while assessing how well it will be to catch up to successful competitors.
Semrush Pricing
Three types of packages are offered by Semrush SEO analysis tools.
The Pro plan, at $119.95 per month, is perfect for freelancers and new businesses on a budget. You are a little limited in the number of results or projects, but you have access to all the main tools of Semrush.
The guru plan, at $229.95 per month, is recommended for SMBs and growing marketing agencies. It gives access, in addition to the main tools, to your historical data and to a content marketing platform.
The business plan, at $449.95 per month, is intended for agencies and companies that have a significant place online. With this package, the limits are expanded.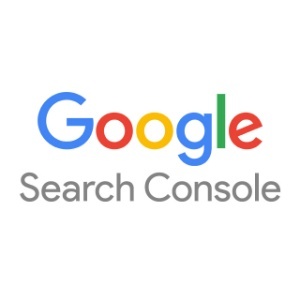 Google Search Console is a free service that offers to control and maintain your site in Google search results. He offers to fix any problem that may arise in your SEO. Google Search Console helps you understand how your site is displayed and gives you tips on how to optimize your online performance. It is a powerful tool considered indispensable.
The Strengths of Google Search Console
Google Search Console is considered essential, especially for statistics and crawl errors. The report provided by this tool informs you about the evolution of the number of pages explored per day and the download time of a page. You also have the analysis of search traffic and display frequency. You also receive alerts when Google encounters indexing problems.
Google Search Console is very important for online marketing management. You get help managing web traffic. You are also helped when making decisions about the display of your site's search results. You can perform advanced marketing analysis. It is also possible to fix markup issues, including errors in structured data.
Google Search Console Pricing
Google Search Console is a free service, so you don't have to spend a single dollar to be able to use it. You just have to register and enter your domain name in this software to start using it.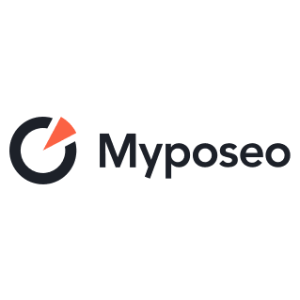 Myposeo is a platform intended to centralize SEO data. It helps you understand this data and aims to improve your visibility. You can follow the evolution of your visibility in different search engines, be it Google, Bing, or Yahoo. You also have the opportunity to search for relevant keywords for your site. The SEO analysis tools is aimed at agencies, marketing managers and SEO experts, among others.
The Strengths of Myposeo
Myposeo has several strong points, and its set of tools is very complete. Each tool includes several features. One of the most important tools is market analysis or SEM analysis. You can get reports on a website or a keyword. Myposeo also offers an SEO or SEA audit tool that provides an analysis of the performance of a site, whether it's yours or that of a competitor.
As for the SEO and SEA monitoring tool, it offers dashboards on which it is possible to follow the evolution of the positions of a site from a set of keywords. The tables include, among other things, trend lines and bar charts. You have the choice between simple tracking and detailed tracking. Position tracking is very simple to perform. You get a wealth of very relevant data.
Myposeo Pricing
Myposeo is accessible online and sold as a license with monthly or annual plans.
First, the Starter plan, at 18 euros per month, provides a positioning visibility tool on search engines.
The Pro offer, at 99 euros per month, gives access to an SEO and SEA monitoring solution, especially offered to SMEs.
The Insights offer, at 499 euros per month, corresponds to the SEM traffic management interface and decision support, especially for the challenges of large companies.
It is possible for everyone to take advantage of a free trial period of 15 days.
5. Cocolyze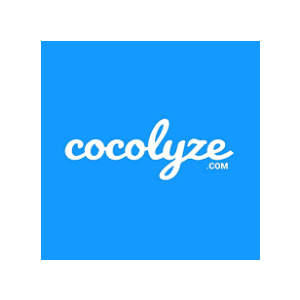 Cocolyze is an online SEO analysis tools that offers all-in-one solutions. It is mainly aimed at SEO agencies, e-commerce companies, and consultants. Its purpose is to promote an easy grip with all the tools included. Cocolyze intervenes at each stage of the implementation of your SEO. Here the data is updated daily.
The Strengths of Cocolyze
Cocolyze's all-in-one solution is really handy as it includes position tracking, on-page SEO analysis, competitor tracking, and backlink review. Cocolyze also communicates link opportunities. The platform is very easy to use, even for SEO beginners. You benefit from a grip, and the terminology is simplified. Its set of tools is very functional and allows you to touch all aspects of SEO.
Cocolyze Pricing
All tools are included in Cocolyze's offers. You can spend your credits on the tools you want. A credit is a unit usable on the tool you choose. A 14-day free trial is offered. The trial is limited to basic functionality. For the full trial, you can choose a package and change your mind after 7 days. You are refunded if you are not satisfied.
You have the choice between three packages. The number of scanned projects and pages is growing.
The Essential plan, at $49.99 per month, entitles you to 10,000 analysis credits.
The Pro, at $99.99 per month, entitles you to 50,000 analysis credits.
As for the Reseller, it gives 100,000 analysis credits as well as priority customer support.
Also read :
Best SEO Tools to Boost Your Blog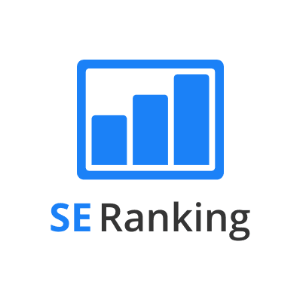 SE Ranking is a Ukrainian company that offers SERP tracking at very competitive prices. The platform offers several SEO tools, such as site auditing, creating a marketing plan, and checking backlinks. SE Ranking also offers rank tracking, not only from Google but also from YouTube, Yandex, Bing, and Yahoo.
The Strengths of SE Ranking
SE Ranking tools are simple to use and very practical. The screens give a clear history of your ranking. The platform also offers a mobile SERP tracking option. You benefit from additional features and very responsive support. Keywords can be organized from folders and tags. The marketing plan section is particularly appreciated. The list divides the end-to-end SEO methodology into tasks that are easy to implement and manage. SE Ranking does the planning work.
The main strength of the platform, however, is the tracking of the SEO positions of the keywords. Keywords can be organized by folder. This follow-up allows you to improve your SEO strategy.
SE Ranking Pricing
The Optimum plan, at $31 per month, includes rank tracking from 250 keywords for the daily verification plan. The 250 keywords can be checked in 5 combinations of search engines, regions, languages​​, and devices. A single keyword can mean 5 queries.
The Plus plan, at $71 per month, includes 1,000 keywords with unlimited websites.
Meanwhile, the Enterprise plan, at $151 per month, includes 2,500 keywords in addition to all the features.
SE Ranking also offers rates for a 3-day or weekly verification frequency.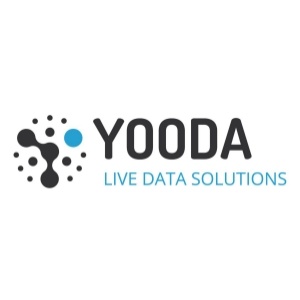 Yooda Insight ranks among the best SEO analysis tools for keyword research or site auditing. It is also possible to analyze the practices of the competition. It has several very powerful features.
The Strengths of Yooda Insight
One of Yooda Insight's coolest features is Site Performance. You can, among other things, get an overview of the evolution of the number of keywords of the competitor site that interests you.
The Market Explorer allows you to find and analyze relevant keywords for your SEO strategy. The Leaders feature helps you identify the actors related to a given theme.
Yooda Insight Pricing
Yooda Insight offers a free version, Freemium, and a paid version, Premium.
The free version gives you access to the features with limits.
The Premium version, at 39 euros per month, gives you unlimited access to all the features in addition to giving you the possibility of using the data on a spreadsheet. You can of course add competitors.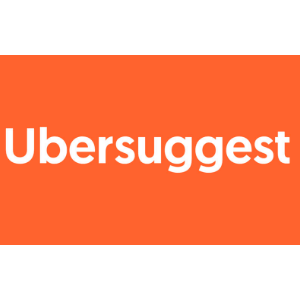 Ubersuggest is recognized as one of the best keyword research and comparison platforms on the web. It is designed to help you develop semantic strategies.
The Strengths of Ubersuggest
Ubersuggest offers 3 proven features. Keyword analysis is very powerful. You get a lot of suggestions based on what works for the competition. The traffic analyzer and the SEO analyzer are also among the best available on the market. Thanks to its functionalities, you are able to set up a coherent strategy since you will have all the data in hand.
Ubersuggest Pricing
Ubersuggest has a limited free offer. For the rest, you have the choice between 3 formulas.
First, the Personal package, at $12 per month, intended for individuals, offers everything the person who manages their own site needs.
The Business plan, at $20 per month, is aimed at small businesses that already have a good base and want to improve their traffic.
As for the Enterprise offer, it costs $40 per month and is aimed at established companies that require a sufficient volume of data.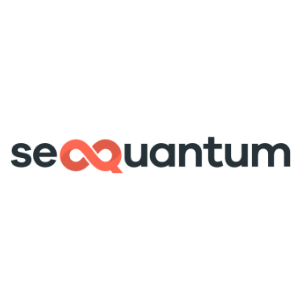 The SEOQuantum platform is one of the most important in terms of semantic positioning on the web. The goal is to create content that will give you an edge over the competition in the SERPs.
The Strengths of SEOQuantum
The semantic positioning features of SEOQuantum are very advantageous. They range from optimizing texts to setting up semantic cocoons. The semantic analysis is particularly advanced. With Wordprint, you have access to the semantic analysis of many pages to extract the words related to the main term. You thus enrich your lexical field.
SEOQuantum Pricing
The Basic plan, at 39 euros per month, is very suitable for webmasters and writers with access to semantic analysis.
The Silver offer, at 89 euros per month, also offers you the semantic crawler, including, among other things, content auditing.
As for the Gold plan, at 239 euros per month, it is intended for agencies and editorial sites. It includes a keyword strategy in addition to all other features.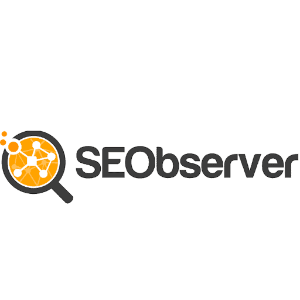 The SEObserver platform is designed to observe the best performing sites. It aims to go beyond simple SEO. It evaluates the SEO potential of each query. You gather all the information to develop your SEO strategy.
The Strengths of SEObserver
To go beyond basic SEO, SEObserver offers several very interesting features. You can get an overview of a website you are interested in and you have great keyword tools too. You can also get benefit from backlink analysis and tracking and can also follow the positions of other sites. SEObserver also includes complementary tools, such as the domain extractor.
SEObserver Pricing
SEObserver offers 4 subscription plans. The number of keywords, sites and access is increasing according to the plan.
The Freelance plan is 99 euros per month.
The Studio plan is 199 euros per month.
While the Agency plan is 499 euros per month.
As for the Unlimited package, it is offered at 999 euros per month. You can enjoy a 7-day trial.
Conclusion
In conclusion, you will find all the SEO analysis tools you need for your SEO strategy online, whatever the profile of your company and your blog. You have at your disposal the means to enrich your keywords and analyze the best performance of competing sites.
Need help with your startup SaaS business? SaaSbery is the solution to choose for. SaaSbery can advise your business with the most suitable business analytics, business management, business marketing, and much more services to expand your small sized business.
FAQ
What is SEO Analysis?
SEO analysis is a means by which it is possible to understand the reasons for an unsatisfactory positioning of a website or a blog on search engines. Thanks to SEO analysis, you can improve and optimize your SEO positioning. The analysis of SEO positioning begins with the verification of this positioning and the control of incoming links. You must then seek to create an internal link.
Can I do an SEO analysis myself?
It is always possible to do an SEO analysis yourself, but the operation is rather complex given the vast field to be explored. You can achieve this by choosing the right tools. Several platforms offer powerful tools, but you must first examine the relevance of your SEO objectives. It is also necessary to extract the content of your site to analyze it. From the tools offered on the web, you can start the analysis.
How long does SEO take?
Your SEO results can take 6 months to a year, even with the best tools. Situations vary and it is possible that the delay could be even longer. If your site is high quality but poorly optimized, an SEO intervention can yield quick results. If your website is performing poorly initially because of a competitive niche, you can start by prioritizing low-competition keywords.
What are the best free SEO tools?
In addition to SEO tools that are often offered free for a trial period, there are several great SEO tools that are always free. The most reputable are Google Analytics, Woorank, Yoast SEO and Dareboost. You can also rely on Google Keyword Planner.