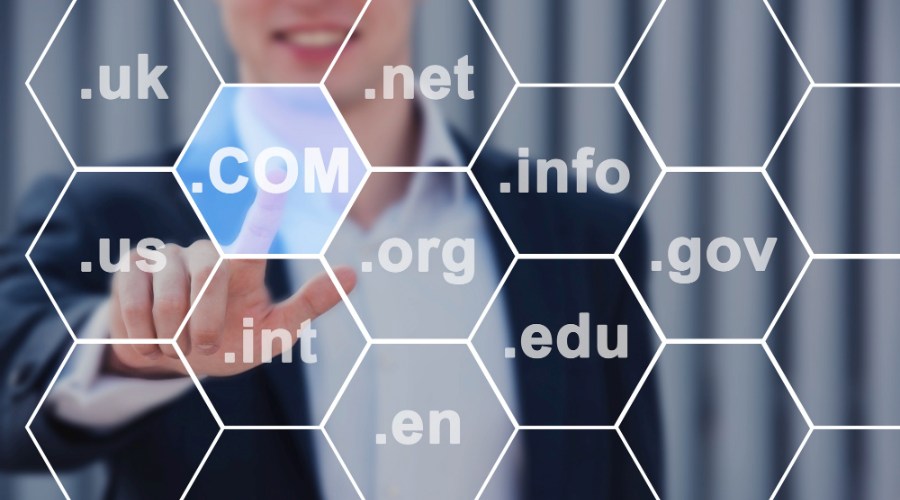 6 Best Shared Hosting Services Providers in 2023 
Whether you want to create your own blog or a website for your business, shared hosting is the most affordable hosting option on the market. You can host your own website for just $1 per month and even enjoy additional perks like a website builder or a one-click app installer.
However, shared hosting is not always the ideal solution. It is because the speed and performance of your website can be affected if there is a sudden spike in traffic to another site on the shared server.
Worse still, another site's security breach can spread to your server, and there's no need to specify what kind of problems it could cause. For all these reasons, it is worth making sure that you choose the right web host. A host that will take your business seriously and won't just add your site to a poorly maintained and overcrowded server. We've tested dozens of managed hosting providers and are here to help you choose the best one for your specific needs.
Best Shared Hosting Services Providers Features
Shared hosting providers can be very different, both in terms of price and offer. We tested shared hosting companies based on the following criteria:
Value for money: The fact that a host offers the cheapest offer does not mean that it's quality/price ratio is more interesting. Instead of price, we looked at what you actually get for your money.
Features Included: While some hosts require you to stick to the bare minimum, others offer useful features like website builders, email addresses, and one-click app installers.
Customer support: All hosting companies offer support, but it's hard to beat 24/7 support. And it's even more convenient if you have several support channels to choose from.
Security: Protecting your website against cyberattacks, DDoS attacks, and malware is crucial. So we looked for suppliers who value security as much as we do.
1. WP Engine – Best for WordPress Fans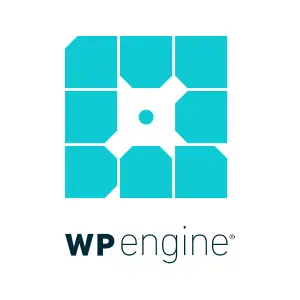 Need more than just a shared hosting provider? We are delighted to introduce you to WP Engine. If you're a WordPress addict, you'll love managed WordPress hosting plans and their vast array of specific features.
Features:
WP Engine's managed WordPress hosting plans include the Genesis Framework for WordPress (worth around $60) and 35+ StudioPress themes (worth over $2,000). With these tools at your fingertips, you'll be creating a stunning website in minutes.
Other features include a global CDN (Content Delivery Network) for your visitors to enjoy faster page load speed, as well as three different "environments" (Development, Staging, production) so you can test your website before going live.
Benefits:
Your pages will load faster with WP Engine's "aggressive caching."
WP Engine manages your website security for you.
The quality-to-price ratio is excellent. WP Engine isn't as cheap as other hosts, but the perks you get are way better: automatic backups, security, WordPress server optimization, Genesis Framework, StudioPress themes, and more.
SSL certificates are automatically installed on your websites.
WP Engine can provide expert support for WordPress issues.
Disadvantages:
The custom backend is complex, and you may need some time to get used to it.
WP Engine does not host a DNS server. So you have to go through a (relatively complicated) process to set up your DNS records so that your website can go live.
Some WordPress plugins are "unauthorized" due to conflicts with the WP Engine platform, including WordFence, Jetpack Related Posts, Broken Link Checker, and Fuzzy SEO Booster.
| | |
| --- | --- |
| Speed ​​optimization | Uses caching for optimized page load speed |
| Free SSL | Yes, automatic installation |
| Customer Support | 24/7 support via live chat, ticket/email or phone |
| Security Features | Included in managed hosting plans |
2. Hostinger – Your Budget's Best Friend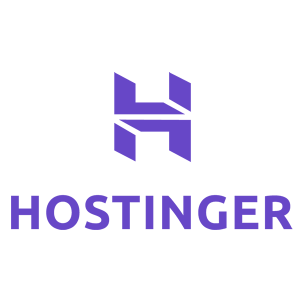 If you sign up for a three-year plan with Hostinger, you'll get shared hosting for less than a dollar a month (with the basic Single shared hosting plan). Hostinger is also well known for best domain name registrar.
Features:
Admittedly, Hostinger's Single plan is somewhat limited. However, the Premium and Business plans offer additional features, including a free domain name, SSL certificate, and better server-side processing power.
Hostinger promises a 99.9% uptime guarantee. It means that if your site's monthly uptime is less than 99.9%, you will be reimbursed for the downtime. Also, all plans include weekly backups, and the Business plan includes daily backups.
Benefits:
If you're a beginner, you'll love the included Zyro Builder website builder because it will make building your site so much easier. Zyro comes with a drag-and-drop interface, nearly 200 templates, and even basic e-commerce features.
Premium and Business plans have no limitations on the number of websites, SSD disk space, bandwidth, and MySQL databases.
Don't let the low prices fool you: Hostinger uses cutting-edge technologies, including PHP 7, NGINX caching, GZIP compression, and HTTP/2.
Customer support is excellent, with live chat agents available 24/7 and quick response times.
Hostinger operates a customer loyalty program for web hosting and domain renewal, which means you'll get better prices when renewing your hosting (unlike other hosts, who charge up to 500% higher prices after the initial period!).
Disadvantages:
Hostinger does not use the traditional cPanel but offers a custom dashboard instead. Although it's easy to use, it's worth pointing out that some of cPanel's advanced features still need to be included.
SSL certificates are only available as part of the Business plan (the most expensive plan).
Live chat is only available to registered customers, which means there's no easy way to ask questions before committing to a plan.
| | |
| --- | --- |
| Speed ​​optimization | Uses NGINX caching for optimized speed |
| Free SSL | Yes, as part of the Business plan |
| Customer Support | 24/7 customer support via live chat |
| Security Features | Basic security and backup |
3. InMotion Hosting – The Best Selection of Features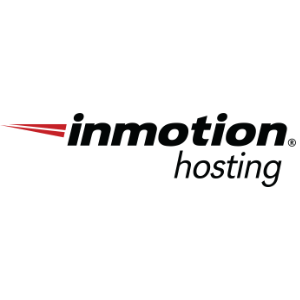 With InMotion Hosting, a mid-range shared hosting provider, getting your website online will be quick and easy. You can install over 400 applications (including WordPress and Drupal) with just one click. InMotion Hosting has some great features for advanced users, including SSH access.
Features:
All of InMotion's shared hosting plans come with a free security suite that includes an SSL certificate, hacker protection, free automatic backups, and protection against DDoS attacks.
The plans also include marketing tools that can help you get the most out of your online presence, such as free advertising credits and visitor statistics. The more expensive the package, the better the benefits. InMotion Hosting also offers a free migration service.
Benefits:
Getting started is easy, with emails containing all the information you need.
InMotion Hosting takes its 99.9% uptime guarantee one step further by providing a real-time network and server status page that lets you check if there's a problem with the server (or it's just a problem with your website).
The supplier does not push you to commit to the long term to benefit from the best offers because the price differences are insignificant.
InMotion gives you great value for money: even the most basic plan (Launch) includes two websites, a free domain, and a free SSL certificate.
A generous 90-day money-back guarantee applies.
Disadvantages:
InMotion Hosting's data centers are all based in the United States. This is great for US customers but not for customers from the rest of the world, as site visitors may experience longer loading times.
To prevent fraud, InMotion uses a telephone verification system. You will therefore have to wait for a call from a technical support agent before your account is activated. This process is not very convenient for non-US customers due to time zone differences.
InMotion does not (yet) offer NGINX, a server configuration that may improve page load speeds.
| | |
| --- | --- |
| Speed ​​optimization | Not currently offered |
| Free SSL | Yes, with all packages |
| Customer Support | 24/7 support via live chat, email and phone |
| Security Features | Free security suite included with DDOS protection and backups |
4. iPage – Best value for money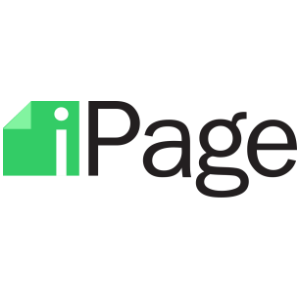 If you are looking for unlimited hosting at an attractive price, look no further, you have found it! iPage's no-frills hosting package gives you everything you need to get your website online, including a website builder with eCommerce functionality.
Features:
iPage gives you plenty of extras, including support for unlimited domains with a single account, free email addresses, and a huge array of apps to help you create the type of website you want. You'll also get access to an advanced security suite provided by SiteLock (a $100 value), as well as a free SSL certificate.
Additionally, there are plenty of customer service options available to you that are available 24/7, including email, tickets, live chat, and phone support. Support agents have extensive technical skills and can solve any problem quickly and efficiently.
Benefits:
iPage makes shared hosting simple and affordable, with a single plan that gives you unlimited storage, bandwidth, and websites.
As an EPA Green Power Partner, iPage's data centers and web servers are powered by renewable energy sources (e.g., wind power).
The included security suite includes malware protection and a firewall to protect your website from hackers and other malicious attacks. Daily backups are also included.
iPage offers a wide range of integrations, including Google Apps and PayPal, so you can quickly launch a basic e-commerce store.
iPage offers more advertising credits than most other hosts. This will allow you to generate more traffic to your website without additional financial investment.
Disadvantages:
Instead of the user-friendly cPanel, iPage only offers vDeck, an outdated panel, to manage your hosting.
iPage sets CPU usage limits, which means your account is likely to be suspended if you use an excessive amount of resources.
The 30-day money-back guarantee comes with a catch: if you ask for a refund, iPage will deduct $15 to cover the cost of your "free" domain name.
| | |
| --- | --- |
| Speed ​​optimization | Not currently offered |
| Free SSL | Yes, with all packages |
| Customer Support | Security Features |
| Security Features | Provided by SiteLock with additional daily backups |
5. FastComet – Best in Security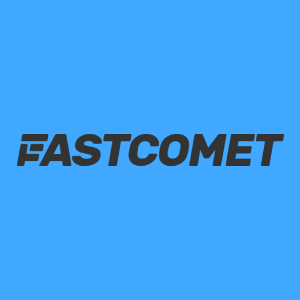 If you sign up for one of FastComet's shared hosting plans, you'll get great value for money that also pays off in the long run. With cloud-based servers and BitNinja Server Security, this capable provider won't let you down.
Features:
FastComet's shared hosting plans prioritize performance and run on an SSD-only cloud for boosted speed and increased levels of uptime and reliability. With FastComet, you will not only get a free Let's Encrypt SSL certificate but also a free Cloudflare CDN SSL. It will give you additional protection against data theft.
In the unlikely event of your website being hacked, the tech team will recover your files and quickly secure your site at no additional cost.
FastComet offers a wide range of step-by-step tutorials that teach you the skills to manage your hosting and create a professional-looking website.
Benefits:
FastComet has eight data centers around the world. You can choose the location of your server when subscribing to hosting.
You get a free domain name for the duration of your plan (not just for the first year like many other hosts).
The plans are packed with extra features, including Cloudflare CDN caching to boost your website load, malware removal, firewall, as well as brute force and anti-spam attack protection.
FastComet promises three times fewer users per server and three times more resources per account. You also get RocketBooster, a proprietary system that guarantees the performance of your shared hosting plan.
With FastComet, renewal prices are fixed, which means no significant price increases will apply after your initial term ends.
Disadvantages:
Although FastComet offers a recurring monthly billing cycle option, setup fees apply if you opt for the latter.
If you transfer a domain name to FastComet, you will not benefit from the free domain for life, and a fee of $13.95 per year will apply for domain name renewal.
None of FastComet's plans include unlimited SSD storage. Indeed, even the most expensive plan is limited to 35 GB of storage.
| | |
| --- | --- |
| Speed ​​optimization | RocketBooster helps boost your site speed |
| Free SSL | Yes, Let's Encrypt and CloudFlare SSL CDN |
| Customer Support | 24/7 support via live chat, ticket and email |
| Security Features | Basic protection and assistance in case your site is hacked |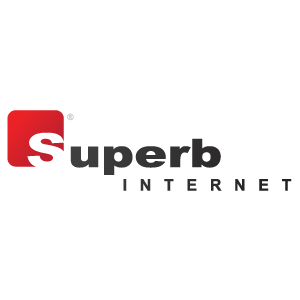 Superb Internet may be lesser known than other web hosts, but it definitely deserves its place on our list. Indeed, its custom platform makes it one of the most reliable and stable shared hosting providers out there.
Features:
Superb Internet's Gridiron platform gives you the same level of performance and stability as more expensive types of hosting, such as VPS or dedicated servers.
Superb Internet applies a "Customer First" guarantee which covers a wide range of services. This means that if any of the guaranteed benchmarks are not met, such as 'network uptime' or 'first response to a support ticket' (30-minute guarantee), you will receive a credit for up to one month.
Benefits:
Thanks to Superb Internet's proprietary Gridiron platform, you won't be affected by other websites on the same server.
A 100% uptime guarantee applies, which is rather rare among shared hosting providers.
Superb Internet's shared hosting plans are extremely scalable, meaning your hosting plan grows with your business. In other words, you have access to more resources as you need them.
Unlike many shared hosting plans, you can choose Linux or Windows options as part of all Gridiron plans.

The Gridiron platform avoids server failures and operates backup systems that guarantee the permanent availability of your site. In addition, the servers are monitored 24/7 by qualified technical experts.
Disadvantages:
MySQL databases are limited to 5 x 100MB for the basic shared hosting plan, which is fine for small to medium-sized websites but limits your customization options.
cPanel or Plesk are not included in the Superb Internet packages. If you wish to use one of them, a supplement applies to the price of your package.
Advanced protection against malware, DDoS attacks, and other malicious attacks is only available as an add-on to your plan. However, basic firewall protection is included.
| | |
| --- | --- |
| Speed ​​optimization | The GridIron Platform is optimized for optimal performance |
| Free SSL | Yes, with all packages |
| Customer Support | 24/7 with "Customer First" Guarantee |
| Security Features | Basic firewall included, other features offered as add-ons |
A shared hosting that offers you more than the others
You'll notice that our list of the best shared hosting doesn't mention the big names in the industry that usually top our "best of" online. Indeed, we are committed to providing you with honest reviews that are not influenced by affiliate programs.
All the providers mentioned deserve their place on this list because of what they offer you, not because our commission is higher. These shared hosting plans guarantee you the best value for money and offer you exceptional features. Having trouble deciding which provider is right for you? Here is a comparison table to give you a little help.
| | | | | | |
| --- | --- | --- | --- | --- | --- |
| Host | Most interesting feature | | Ideal for | Free SSL | Free domain |
| WP-Engine | The included Genesis Framework and over 35 StudioPress themes (a $2,000 value) | | Bloggers and businesses that use WordPress | ✔ | ✖ |
| Hosting | Zyro Builder with 200+ e-commerce templates and features | | Absolute beginners | With certain plans | ✔ |
| InMotion Hosting | Advanced Security Suite | | Security-focused startups | ✔ | ✔ |
| iPage | Generous advertising credits to draw attention to your business | | Environmentally friendly businesses and nonprofits | ✔ | ✔ |
| FastComet | Free domain for the duration of your plan | | Companies that process sensitive data | ✔ | ✔ |
| Superb Internet | The Gridiron platform brings you the stability of a dedicated server at a great price | | Businesses on a budget that need 100% uptime | ✔ | ✔ |
Conclusion
Online presence now became essential for all entrepreneurs. Whether you are a startup or have come up halfway, owning a website is necessary for the digital industry. Choosing the best shared hosting with rich features can benefit your business in the best way.
Furthermore, if you are not getting a clear idea about your startups, in that case, you must reach out to a marketing consultancy provider like SaaSbery that can help your business with the best business analysis services to manage your business and will also help you to gain more customers with the best marketing strategies.
FAQ
What is the difference between VPS and shared hosting?
The main difference is shared hosting comes with a package ready to use, whereas VPS is customizable and requires technical knowledge.
Which one is the best web hosting for beginners?
For the startups, it's recommended to go for shared hosting providers, which are affordable and easy to carry.
Is WP Engine good or Hostinger?
Overall, WP Engine earned more user reviews for the best shared hosting provider then it will surely make the best choice.