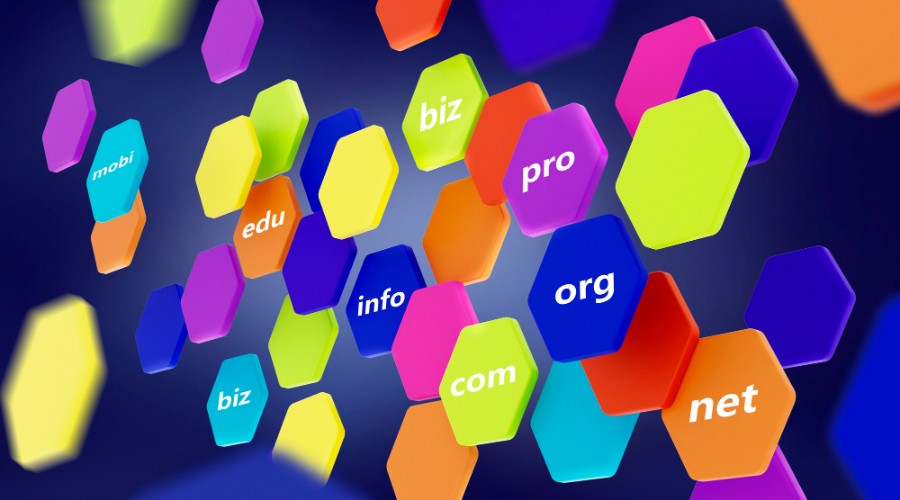 Top 12 Domain Name Registrars Providers List For 2023
Choosing the domain name can be the most complex part when creating a business website. Indeed, it is necessary to take into account the requirements of search engines in terms of SEO. It is also important to think about your brand recognition. To find a domain name that suits you, domain name registrars provide search tools. Once found, you can purchase and register it with these companies.
There are now numerous domain name providers leaving you with a wide choice.
But beware, their services are different. If you are wondering which registrar to choose, discover in this article a list of the best providers on the market with their benefits.
What is a Domain Registrar?
A domain registrar is a company that sells and manages domain names used on the Internet. It plays the role of an intermediary between your company and the organizations that manage the denominations. The AFNIC (French association for Internet naming in cooperation) is in particular charge of domain names. In addition to shared hosting services, some companies also offer additional services, such as the management of personalized email addresses and the creation or hosting of websites.
The establishment of these registrars makes it possible to make each domain name unique. You can also get full service and expert monitoring by choosing a registrar rather than a web host. Legitimate registrars authorized to sell are those that have been accredited by ICANN (Internet Corporation for Assigned Names and Numbers). This organization is in charge of managing domain names. Once registered, the chosen name will be the "property" of your company. However, it is not a lifetime good. In reality, your company leases the domain name for a maximum period of 10 years. The contract is renewable at the end of your subscription. It is, therefore, necessary to plan the initial cost for the purchase as well as a renewal amount.
How to Choose The Right Domain Name Registrars?
The price is certainly a selection criterion that varies from one supplier to another. It is not always necessary to spend a colossal sum. Some registrars offer this service at a reduced price. That said, you should not be satisfied with sorting on the basis of the tariff. Also, consider the quality and extent of the services provided. Indeed, the additional services offered are different, and they can influence the price.
In this regard, it is important to take stock of your needs before making a decision. Some of the services offered may be useful to you, and others may not. Then go to the registrar who is able to meet your needs. Finally, the quality of customer support is not to be maintained. Depending on the preferred domain name, settings are sometimes necessary, requiring you to contact customer service.
List of Top 12 Domain Name Providers
A multitude of domain name companies offers their services to businesses today. To help you choose, here is a list of the 10 best of them.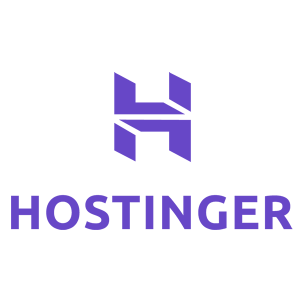 The advantage of Hostinger is that most of their hosting plans give you a free domain. Not only do you save money upfront, but it's also very convenient because you have everything in one place. In addition, Hostinger is available from most extensions, including .fr and .com. You can also get benefit from a free SSL certificate to protect your personal data or even the possibility of performing automatic renewals to prevent your domain from becoming expired. Via the ultra-intuitive dashboard, many configuration options are available. Hostinger's prices are extremely affordable, both for domains and the various web hosting offers.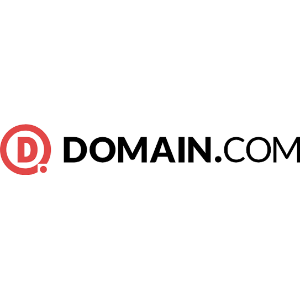 Domain.com offers a set of online services to help you set up your website. You can search and buy your domain name and design and host your platform. It's an intuitive tool that makes it easy to launch your site. This hosting solution offers synchronization with Microsoft 365 and G Suite applications. You can take advantage of the work tools offered to improve your productivity. The security of your data and your site will be ensured by the WHOIS protection system, an SSL certificate, and various high-performance solutions.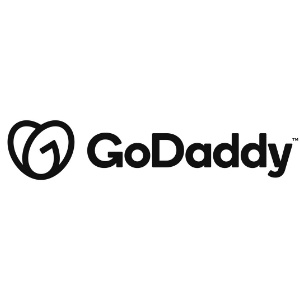 This hosting solution offers domain names in the classic version with .com, .fr, and other extensions. If you don't yet have a website, GoDaddy provides an easy-to-use editor. A hosting solution for your site is also available. Its content will be secured with an SSL certificate. Once your site and domain name are ready, you can create your professional email address to communicate with your prospects and customers. Note that you can benefit from a reduction of up to 74% on any domain, which amounts to only €6.17 for the first year.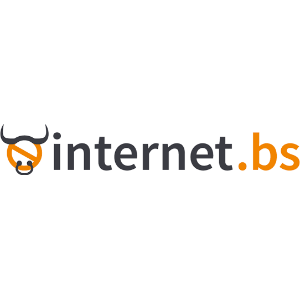 InternetBS is a domain name provider that offers a solution for buying and managing different types of domain names (.fr, .com, .eu, .org, etc.). The offer includes management of your DNS and free WHOIS protection for your company's privacy. A website hosting service is also available. Your domain name is secured with a double authentication system. An alert system is also set up and gives you information on access to your account. Customer service can be reached by email or chat, 24 hours a day, 7 days a week.
Also read :
Website Builders No Coding Just Drag & Drop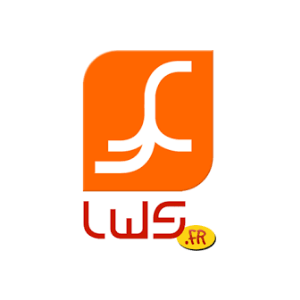 LWS offers a wide range of affordable extensions. To help you manage and find your domain, this provider is accredited with all the main registries (Icann, Verisign, Afilias, Afnic, etc.). With thousands of customers, 15 years of existence, and more than 500,000 registered domains, the reputation of LWS is well established. The company's expertise does not stop there since it also offers many additional services, in particular, web hosting. LWS also has free support in France by phone, email, and live chat 24/7.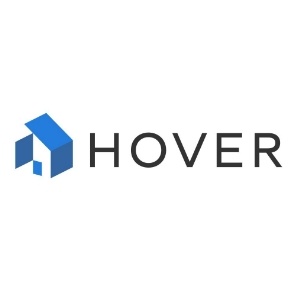 Hover is a domain name registrars designed for freelancers and SMEs who want to promote their businesses on the web. It allows you to obtain a domain name and a professional email. You can create as many addresses as you need that will be attached to your domain name. The search tool allows you to quickly find the one that suits you. All you have to do is enter a keyword or the name of your company. WHOIS protection and a strong authentication system help strengthen the security of your site and your domain name. However, the extension is not yet available on Hover.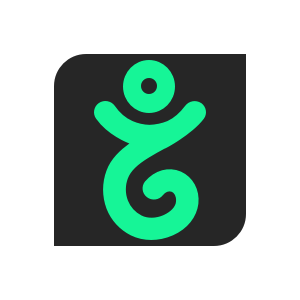 Gandi offers a set of services to ensure your online presence. In addition to domain name hosting, you can have professional email and cloud-based shared storage service. Hosting your site can also be done on the Cloud for more flexibility. A monitoring tool allows you to monitor any use of your domain name by other companies. It issues an alert if this happens. The company concerned also receives a notification. Gandi offers different security solutions for your domain names, between double authentication, Registry locks technology, or the DNSSEC protocol.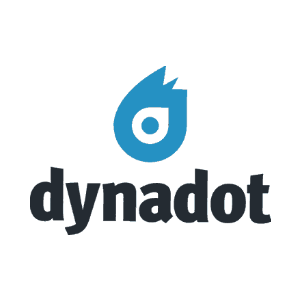 Dynadot will help you find a suitable domain name for your business with its search tool. The platform also offers a management service. Email hosting service allows you to link business addresses to your domain name. You can have as many as you need. If you want to create your own website, Dynadot offers an intuitive and easy-to-use tool. The design is done in a few clicks, without any coding. This platform also gives you access to a hosting service and SEO analysis tools. The site can be directly connected to your social media accounts.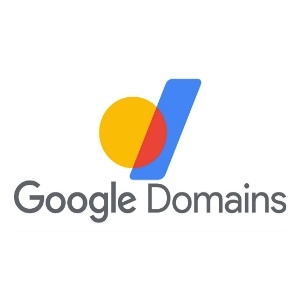 With Google Domains, you can host your domain name, create professional email addresses and design your website. To get started, nothing could be simpler than using the integrated search tool to get domain name suggestions. A hundred extensions are available, ranging from the most classic .com to the most authentic like .dating. You can then create your website from the same platform. Templates are already available to customize to fit your company's image. Finally, you have to create your e-mail address. This domain name provider will give you direct access to the G-Suite applications. You thus benefit from an online database, a videoconferencing application, or collaborative applications such as Google Docs.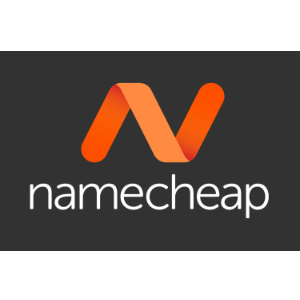 Namecheap is also one of the best domain name providers on the market. You can search and buy the domain name that suits you from its platform. Then create your professional email address. Website creation and hosting solutions are also available to you. You can create, host and manage a platform under WordPress with Namecheap. It can be synced with different apps such as Weebly, Logo Maker, or G Suite apps. Different security solutions are offered for your site, including the WHOIS protocol or the SSL certificate.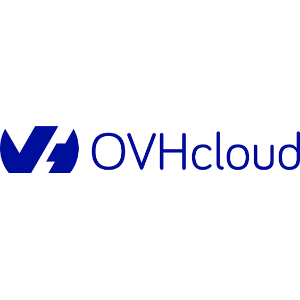 OVH is another benchmark for domain name hosting. Easily find the right one for your business thanks to its search tool and book it in a few clicks. The platform also offers you professional e-mail and telephone solutions.
The features offered by OVH are beyond domain name management.
OVH offers hosting and security solutions for your website. You can also access Microsoft applications with Office 365, Exchange, and Sharepoint solutions.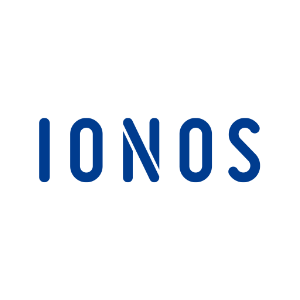 Ionos is an all-in-one solution that allows you to acquire a domain name for your business. Features for creating a website are also offered if you have not yet set it up. You can then integrate it on the servers promoted by Ionos. This platform also offers a WordPress hosting service. For communication, you have the option of creating professional email addresses. Ionos also offers synchronization with the Microsoft Exchange professional messaging platform. Likewise, for your day-to-day activities, you can take advantage of G Suite and Microsoft solutions.
Important Criteria for Finding a Better Domain Name Provider
Besides the price quoted above, there are other important criteria to consider when finding a domain name provider.
The Registration Period
The minimum registration period for a domain name is one year. This means that you can register your domain name for a period of 2 years, 3 years, 4 years, or even 10 years. If this is a new web address, you are advised to choose annual registration. To prevent it from expiring, you can order automatic renewal.
Domain Transfers
Verify that the domain transfer option is available from the provider. This allows you to move your domain name from one registrar to another. This case arises if the service provided by your current domain name registrars does not satisfy you. It should be noted that it is not possible to transfer the domain name within the first 60 days of registration. This rule is imposed by ICANN. It is after this period that you can transfer your domain name to another service provider. Don't just check for the existence of the domain transfer. Also, check the price since some domain registrars apply additional fees in case of transfer.
Domain Expiration Rules
It is not uncommon to see subscribers who forget the renewal date of their domain name registration. This must be done before the expiration date. If neglected, the domain name may become available again, and anyone can buy it. To avoid this, it is recommended to configure an automatic renewal. Before choosing a domain registrar, find out beforehand about the expiration policy they offer. Favor providers that offer a grace period after expiration. It allows you to avoid the loss of your domain name when the deadline has expired or when your credit card does not work.
Additional Services
It is also useful to find out beforehand about the other services offered by the domain registrar. Some of them, for example, provide you with a free domain name if you subscribe to web hosting. Here is a link to find out more. Registrars do not offer the same products and services. These include domain privacy, site templates, dedicated servers, SSL certificates, email marketing, online store tools, and more. In case you choose a hosting with a free domain name, make sure that the services offered by the host meet your needs perfectly. Check disk space, monthly transfer, interface existence, subdomains, FTP accounts, subaccounts, and other data.
Points to Avoid When Subscribing to a Domain Name
Some domain name registrars apparently offer an interesting offer. It is possible that this one contains a certain number of pitfalls which it is necessary to detect before the subscription. So, to avoid these pitfalls, here are the points to watch out for:
User experience: the registrar must provide its client with an easy-to-use interface. This should allow you to set up your domain name. To find out if the professional offers a better user experience, find out about the online reviews published on its site.
Hidden fees: some providers may offer cheaper domains for first-timers. In return, they apply a high price when renewing. This can even be doubled. It is one of the many forms of hidden fees that should be absolutely avoided.
Poor technical support service: Domain name registrars must guarantee their customers a better quality technical support service. Choose, for example, one that offers continuous customer service 24/7. You even have the option to ask a few questions about transfer processes and fees.
Additional options: Avoid registrars that include pre-selected additional options in the contract. Indeed, they must allow their customers to freely choose the complementary products they need. It should be noted that hidden costs may be applied behind these pre-checked offers.
Final Words
We have seen the best 12 domain name registrars or providers, so now you might get a clear idea of which domain provider will be the appropriate choice for you. While choosing a domain, keep in mind your business niche so that you can get the most suitable domain name for your business.
Trust SaaSbery for getting the best business-related advice to boost your start-up business. SaaSbery is a marketing consultancy that gives the most suitable advice about industry management, business marketing, sales related advice, and much more. By getting in touch with SaaSbery you can develop your business with fewer efforts.