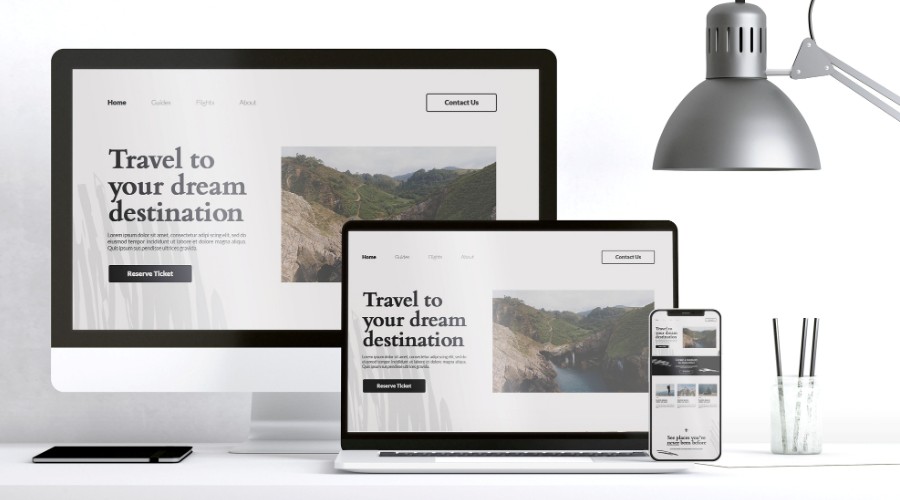 Best Free Website Builders in 2023 | No Coding Just Drag & Drop
There are not thousands of ways to create a website, but there are 2 possible options:
Option 1

– You can create your site by yourself, using a website builder. It is the least expensive option.
Option 2

– You can use a service provider to create your website, a web agency, or freelancers. This choice, if it allows you to save time on other missions, involves more or less high costs, depending on your needs and the service providers with whom you work.
In this complete guide, we will present everything you need to know to create a successful website with the best software on the market.
The Top 13 Website Builders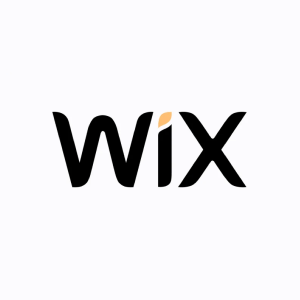 With Wix, you can create websites for all business profiles (industry, commerce, health, fashion, etc.). And for that, no need for coding! Wix offers a wide selection of templates and a drag-and-drop interface that allows you to customize just about every detail of your site with just a few clicks. The performance of your site does not leave something to be desired with Wix, you can get a site with a high availability rate and satisfactory loading speed.
On the price side with Wix, you can create your site for free, with your domain name also free during the first year. Then, your Wix website will cost you at least $6.60 per year, depending on the domain name extension you have chosen. In practice, for a professional website with unlimited bandwidth and adequate storage space, it is better to opt for the Wix offer at $20.40/month.
Over 500 customizable site templates are available.

Added easy-to-set background videos, animations, and scrolling effects.

Collaborative tools with different degrees of access rights to site modifications.

Good performance of websites (availability rate, loading speed, etc.).
Does not natively integrate an application to display customer reviews on your site.

The number of animations offered is quite limited compared to its competitors.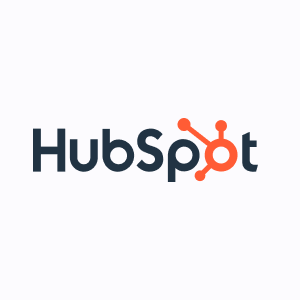 HubSpot CMS is a complete site creation and content management solution that has the advantage of being fully integrated with the CRM and marketing tools offered by HubSpot. Hubspot thus offers a rich ecosystem, which centralizes all the information concerning your customers and prospects, in order to harmonize your exchanges and properly target your marketing operations.
HubSpot CMS offers a free version of its website builder. This includes the creation of 25 web pages, an on-site blog, basic SEO recommendations, and limited marketing tools. To go further with a more efficient and personalized site, you can opt for a paid offer of $25/month.
Educational interactive guide that helps you create all your web pages.

SSL certificates and maintenance included.

Unlimited and free technical support.

Native integration with all Hubspot solutions (CRM and marketing).
Number of templates is smaller than its competitors.

Access to customization via coding is possible but complicated to do yourself because Hubspot uses its own development language.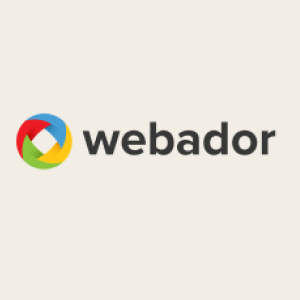 Webador is software aimed at small businesses and freelancers wishing to quickly create a simple showcase site, a blog, a portfolio, or small e-commerce. Webador offers a very easy-to-use interface in WYSIWYG mode allowing you to design a website without having advanced computer knowledge. The publisher offers around fifty customizable site templates to suit all needs.
Webador offers a free version of its CMS for individuals. For professionals who wish to display a more attractive site, paid versions are available from $5 to $20 per month depending on your needs.
Easy-to-learn CMS in minutes.

Has a free version.

Online and email technical support is included with all plans.

Hosting and SSL certificates are included.

Ability to use your own domain name, even in the free version (subject to purchasing your domain name beforehand).
Not suitable for complex e-commerce sites.

Difficulties in referencing your website without SEO knowledge.

Lack of technical support by phone.

A very limited number of different models are available (50).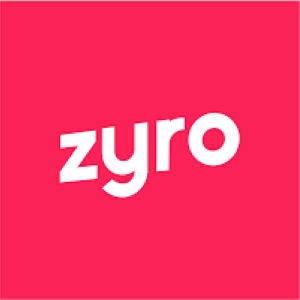 For each website project, Zyro offers a fast, simple and efficient website builder solution, including for small e-commerce sites. Zyro's little extra is its AI: It allows you to personalize your site according to your needs and the expectations of your potential visitors. From your main theme, Zyro's AI can offer you 1 suitable site template, customizable pre-written texts, and detect areas with high potential for your conversion rate to be valued.
Regarding prices, Zyro offers to create your website for free. But to put it online you will have to choose a paid plan from $3.59 per month.
Affordable rates.

Allows you to create a showcase site or small e-commerce.

An integrated AI that allows you to save time when editing your site and your content.

Integrated SEO tool.
Unable to add plugins to customize your site.

Quite a low number of different models.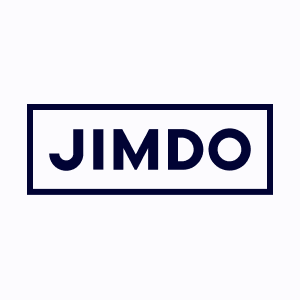 "Three minutes flat": this is the time required to create your website if you choose to entrust it to Jimdo Dolphin's artificial intelligence. Otherwise, you can also choose from the many customizable templates offered. Ease of use is the keyword for Jimdo: no need to know the inner workings of web design to create your own showcase site, blog, or eCommerce. You can even equip your site with the Jimdo chat tool to chat with your visitors or add widgets. Many integrations are then available to you.
You can start by trying Jimdo for free for as long as you want, and even get your site online for $0. But to benefit from all the functionalities necessary for a professional site and to personalize your domain name, the paid plans are more suitable, they start from $9/month.
A high level of customization is possible.

Many offers are adapted to the different needs of professionals.

Relevant integrated tools (Jimdo chat, Jimdo analytics, SEO).

Ability to add widgets.
High premium rates.

A quite limited number of templates.
Also read :
landing page builder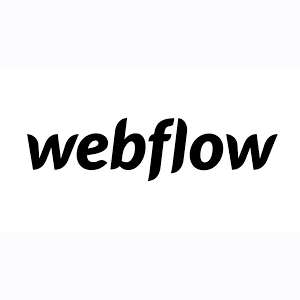 Webflow is a CMS intended primarily for web designers who want to create site designs without using lines of code, or very little. Its creation interface in WYSIWYG mode is clear and easy to learn, provided you have some knowledge of web design. On the SEO side, sites created with Webflow have a correct loading time and a consistent tree structure. On the other hand, third-party applications are very limited (a Google Maps plan, link with Google Analytics and your social networks, nothing more).
Regarding Webflow pricing, it is possible to use the software for free with a limit of 2 pages. But for a site intended to generate significant traffic in the more or less long term, paid offers starts from $14/month.
Possibility to extract the code to exploit it on another platform.

High level of customization.

Very good quality templates.
Few possible integrations.

Online help only in English.

Does not allow to create of e-commerce sites.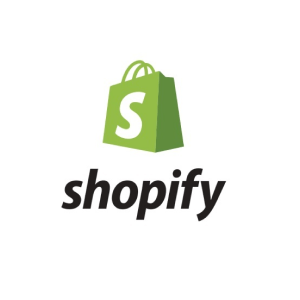 Shopify is one of the best CMS for eCommerce and for good reason: the website builder has chosen to focus on this target. Thanks to its clear and practical dashboard, the software allows you to manage your online activity from a single interface. It also allows you to create successful Dropshipping sites. Many third-party applications can be added to your eCommerce site on Shopify to boost your conversion rate.
When it comes to Shopify pricing, you can start by trying Shopify for free for 14 days. Then, it is up to you to select the offer that best suits your business. Thus, young shops exclusively present online can benefit from the offer at $27 per month.
Easy to learn, even for beginners.

a Large number of customizable templates are available.

Numerous possibilities for integrating third-party applications.

Responsive customer support.
French-speaking technical support is available only 5 days a week.

Lots of paid templates.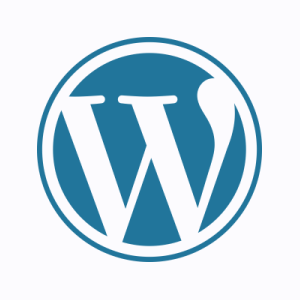 In addition to being one of the pioneers of CMS, WordPress is the most widely used website builder in the world. It must be said that this software offers a particularly wide choice of possibilities, both in terms of templates and plugins. If it is particularly popular with bloggers and agencies, it is also possible to create an online store with WordPress.
Although WordPress can be used for free, it is better to invest to be able to take advantage of the extent of its possibilities: it is from 25 monthly (billed annually) that you will have access to more than 50,000 WordPress extensions, essential to any business development.
Rich and easy-to-use administration interface.

Vast accommodation options.

Ideal for editorial sites and showcase sites.

More than 250 templates are available for free.
Free plan limits customization options.

Unable to monetize your site via advertising inserts on WordPress.com in the free version.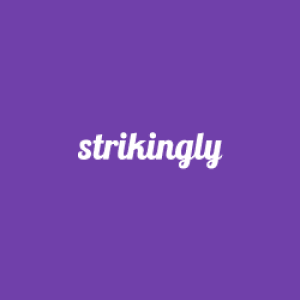 Strikingly also relies on the record time of website creation except that the platform does not specifically use artificial intelligence for this: it is really very easy to use! The main reason for this great simplicity is that Strikingly specializes in creating single-page sites, which is ideal for showcase sites and very small e-commerce. The twenty designs offered by Strikingly are flawlessly elegant and modern.
Strikingly offers a completely free plan that allows you to build your site with bandwidth limited to 5GB and storage space limited to 500MB. To increase your bandwidth, your storage possibilities and use your own domain name, opt for a paid plan whose basic price is $8/month. Strikingly offers a 14-day free trial period.
Modern and well-worked templates.

Very easy-to-use creation and administration interface.

Technical support is available 24/7.
Very limited e-commerce features.

Fairly complicated SEO referencing with a one-page site.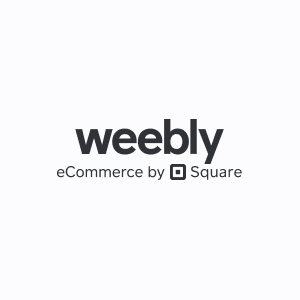 Weebly offers easy-to-customize themes with the popular "drag-and-drop" feature. This website builder is particularly aimed at small e-commerce businesses, offering them an extensive and comprehensive range of features: a platform where all information relating to sales is centralized, with the possibility of integrating emailing campaigns to boost sales. All are manageable from any mobile device.
In terms of prices, Weebly is free to use. However, for professional purposes and in particular, in the context of the development of its e-commerce site, paid offers of $5 to $26/month to seem more appropriate.
Simple but effective e-commerce functions.

Ability to customize the site through access to HTML code.

Edition of your site is possible via mobile support.

SSL certificate included.
the Limited number of templates.

Many features go through the installation of third-party applications (sometimes paid).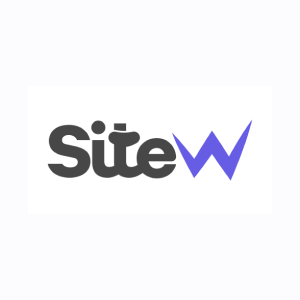 This 100% "made in France" software also relies on simplicity: a few steps are enough to create an elegant website. SiteW is intended for any type of project, from the professional business site to the institutional site, through the personal blog or the associative site. The free templates offered by SiteW are all customizable via an editor based on the "drag and drop" principle.
SiteW's 100% free and unlimited offer provides access to the main designs and options of the software. For a less limited site, you see your number of pages, your bandwidth, and your storage space increase with the paid plans available from $7/month.
High level of customization.

The French company, and 100% French-speaking support.

Domain name included in paid plans.
Unfriendly interface.

a Limited number of templates.

Average site performance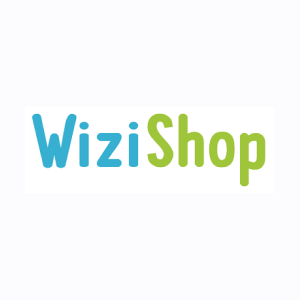 Again a 100% French website builder dedicated to online stores that want to get started quickly. One of its notable advantages? Over 400 features are included (including e-marketing and SEO), without the need to download any additional modules. Wizishop only offers 25 free themes, but you have access to the source code in HTML/CSS format to personalize your site in depth.
Wizishop allows you to test its software for free for 15 days and thus be convinced by yourself of the capabilities it has. For slightly more developed e-commerces, paid offers from $27 per month allow you to have a more sophisticated site.
High level of customization is possible thanks to access to the source code.

Very responsive French-speaking customer support.

Templates with various designs.
Commissions are charged on transactions.

In fact, Wizishop sites are difficult to reference naturally.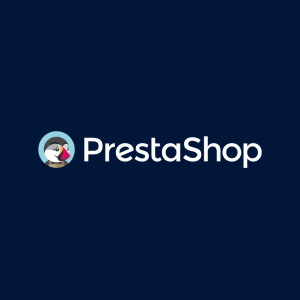 PrestaShop is the leader in the category of CMS dedicated to eCommerce. Its multiple templates and its vast store of add-ons (in other words, the modules) have seduced a large number of small and large e-commerce brands. This open-source software has everything you need to create your online store and develop it: SEO, marketing strategy, inventory management, security, internationalization, etc. PrestaShop allows you to deploy a tailor-made e-commerce site with all the features you need.
If the software is accessible free of charge, in reality, if you want to benefit from all its advantages and above all, develop your activity as it should, you will have to plan for a certain average budget of $5,000  per year, in particular for the additional modules to download.
An infinity of models available.

Access to source code to develop your own design.

Open-source software is available for free.
Complex advanced customization.

Paid themes and add-ons.
4 Misconceptions About Website Builders
Some misconceptions persist about Website Builders. Let's wring their necks!
It's Not Expensive To Create A Website With Website Builders
In reality, no. This solution is even much cheaper than going through a freelance or web agency-type service provider. Website creation software offers its users an economic model based on different subscriptions, adapted to a maximum of budgets, and generally includes the hosting of your site. Thus, for a showcase site comprising 5 to 10 pages to present all of your activities, you can benefit from a free template (if you select one that suits you in terms of design) and only pay for hosting and the name of the domain.
At most, still, for a showcase site, you can get by for $30 per month on average, for the "simple" rental of the website. Count up to around $100 per month for an e-commerce site of ten pages and a maximum of one hundred product sheets. Costs to which you would have to add several zeros if you used a freelancer, and even more so a web agency.
Finally, the biggest investment you will have to make when using software to create your site is the time! Indeed, you will need more than 5 clicks to obtain the website corresponding to your expectations.
Website Builders Software Do Not Require Advance Technical Skills
It would be logical to think so, and yet it is false! To attract customers, Website Builders software relies on its intuitive interface and ease of use. They are full of options and functionalities so that their handling is as simple as possible for the neophytes that we are for the most part. The most telling example? The principle of "drag and drop" which, as its name suggests, allows the user to select the "block" he wants in one click in order to "drop" it at the desired location on the page is created. In short, to use website creation software, you don't need to be a developer or even know how to code.
The Design Of Sites Created With Software Is Not "Amateur"
And yet, the adage "there is something for everyone" applies perfectly to website creation software. Because they have libraries of designs adapted to a large number of sectors, classified by theme, or even by sector of activity. And above all, the themes offered are more and more elaborate and elegant. You just have to browse through several "rays" of proposed themes to notice it.
Another proof of the professionalization of the designs offered by the software? They are, for the most part, coded in HTML 5 and of course, are inevitably responsive. In addition, they take into account the recommendations in force concerning the rules for optimizing a website. A guarantee of professionalism and modernity, too.
In summary, there is real material to create a beautiful website, with a professional design, using creation software such as Wix or Shopify. On the other hand, you may be somewhat limited in terms of customization since by opting for a design developed upstream, you will logically not be able to access tailor-made.
It Is Not More Complicated To Properly Reference A Site Created With Software
If indeed, the competition is raging on the web, it will nevertheless be easy for you to put in place a good SEO strategy, with realistic objectives, while creating your website using the software. Provided you think of and integrate this strategy from the design phase of your website. Because the architecture and tree structure of a site is developed, in part, according to the SEO challenges of its owner. Rigor and determination will be necessary for you to achieve your goals.
A challenge that website builders will take up with you: all of their features allow you to optimize your SEO, technically speaking. Customization of URLs, unique meta descriptions, and structured content thanks to Hn tags are all technical tricks integrated by the software, which will be at the service of your natural referencing.
Create Your Website: Checklist
Before putting your website online, you need to check a number of elements. A brief overview, in seven points.
Contents
This is what represents the "substance" of your website when your design is naturally the "shape". Your content must allow you to properly situate your activity and recall your positioning as a brand, thanks to the tone adopted. Of course, it must be of high quality (spelling and expression errors to be banned!), clear and concise: on the web, the spirit of synthesis is required to captivate and retain attention.
Your content is also images: make sure they display correctly and where you want them. Ditto if you integrate videos. Avoid images and videos that are too heavy, which will slow down the loading and display of your website. Your tree must also participate in this concern for clarity: you must be able to navigate from one tab and from one page to another in a fluid, even intuitive way.
A little advice from us
Before putting your site online, have all of your content proofread by a trusted third party (and good at spelling!): someone you know or even a professional proofreader.
Design
Because before focusing on the content, your visitors will be sensitive to the aesthetics of your site, you must pay particular attention to the visual set. Modernity, elegance, and consistency with your universe are the keywords that must correspond to the design you have chosen. Small subtle detail: don't forget your favicon! Proof of seriousness as well as graphic coherence. But the beauty of a site is not everything: compatibility with existing browsers and responsive design are also essential conditions for a successful website.
Conversion Journey
Forms that send the right information, clickable tabs and logos (your company, social networks, etc.), links highlighted by another color or button shape, and that work but also your site's loading time links to CRM tools, and optimized contact information: all of these elements, and many more, must be checked by you one after the other. Tedious and meticulous work, but the success of a website is – too! – on the smallest details.
SEO
Your website must be able to position itself well in search engines from the start. To do this, your SEO strategy must include certain essential elements from the outset: a unique title per page, all optimized to the maximum; the same goes for the meta-description, which must also include the main keywords of the page concerned. Your images must also be optimized for SEO by being affiliated with an alternative text and provided with a URL address corresponding to the keywords of the content they accompany.
Analytics
Who says SEO strategy and CRM tools, also say analytics to monitor your audience, and the performance of your site, but also to collect data that will allow you to readjust your marketing strategy, if necessary? For this, free tools like Google Analytics or Google Search Console can be very useful to you, if you do not particularly want to invest in analytics software. Google Ads can also be linked to your website so that it can more easily be used for future campaigns.
Security
Because no website is ever safe from an attack, you need to secure yours as much as possible, in order to always be able to keep your data. Monitoring scripts that work permanently and securing the connection to your website are the basic and essential manipulations. Performing regular backups of all your data is also imperative… provided that you can save them and store them in safe places.
A little advice from us
Use a password with lowercase and uppercase letters, numbers, and special characters. All with a minimum of 8 characters. Be sure to keep your password in a particularly safe place in case you are afraid of forgetting it.
Legal
Because no one is supposed to forget the law, certain legal rules are essential and must be clearly mentioned on your website: use of cookies, author's rights, copyrights, and acquisition of licenses. As well as all the details concerning your storage of data, your privacy policy, as well as legal notices and general conditions of use. If you have started creating an e-commerce website, the general conditions of sale must also be stipulated.
What Are The Essential Steps To Creating A Website?
#1 Choose A Domain Name
is the first essential step in the creation of your website. Choose your domain name. The domain name is the address of your website, it is the URL that allows access to it. You can reserve your domain name with a domain name manager (a "registrar") or a web host. If you create your website with site creation software, be aware that some offer the domain name for the first year.
A little advice from us
To discourage your competitors, we recommend that you buy several extensions for your domain name if they are available. Preferably bet on the most widespread: the ".fr" and the ".com", in particular.
#2 Select The Best Site Builder Software
Wix? WordPress? Jimdo? The choice is yours, depending on which software you feel most comfortable with and which inspires you the most. In this article, we give you the keys to choosing the software that best meets your expectations.
#3 Choose A Web Host
If you choose website builders like Wix, Jimdo, or Weebly, hosting is included in the subscription offers. So you can skip this step. On the other hand, if you use an Open Source CMS like WordPress or Joomla, you must choose web hosting so that your website is hosted on servers and accessible on the web. Which accommodation to choose? Shared or dedicated hosting? A choice is to be made according to the size of your website and the budget you wish to allocate to this question.
#4 Choose A Template (Or Theme)
Because this will determine the appearance and organization of your website, you must choose your template with particular care. Go for a theme whose design and functionality truly match the spirit of your business, as well as its industry. Don't hesitate to "walk around" in the template galleries of the creation software you have selected before making your choice. Be careful, it is very difficult to change the site template once you have chosen it. So, make sure that the template in question suits you before selecting it.
#5 Define The Tree Structure Of Your Website
You must start by defining the set of pages you want to create on your website and their relationship to each other. For example, if you want to create an "Our objectives" page, do you want this page to be attached to the "Who are we?" page? Again, take the time to reflect, it is a structuring step for the future. To go further, discover our complete guide to building the tree structure of your website.
#6 Edit The Pages Of Your Website
You must then get your hands dirty and edit each page of your website. Website creation software offers very intuitive, even playful, editing interfaces. The site templates offered by Wix, Jimdo, and others are already pre-edited, which will save you a lot of time.
#7 Lean Into The Logo
Corresponding to your business philosophy, in line with your services or products. The logo represents what will "sell" you first to your targets! So you have no room for error, as far as he is concerned. If you don't have the budget to hire a designer, be aware that logo generators are available online. Some are free and will allow you to instantly obtain a quality logo until you can entrust its redesign to an expert.
#8 Integrate A Google Analytics Account Into The Software To Measure Your Site Traffic
To know the profile of your visitors and increase your prospects, Google Analytics is essential. This famous tool made available by Google will allow you to obtain a lot of instructive and concrete information on the activity of Internet users visiting your website. CMS now facilitates software integration.
#9 Implement A Marketing Strategy
Once your site is published, you must promote it and redouble your efforts to gain visibility on the web. Search engine optimization (SEO), content creation, and activity on social networks. You must implement a marketing strategy to achieve your objectives!
Using Website Builders Software: Advantages & Disadvantages
More for you if...
Reduce your costs: creating your own website using market software will first of all save you money. You don't have to pay professionals, by definition.
Total control of your site: from choosing the theme to adding pages and integrating modules, all the details of your site belong to you. Insofar as the chosen software offers you of course, you are the one who manages all the options and functionalities that you wish to add as you wish.
Manage your site solo: in other words, without the problems potentially involved in working with a service provider. Insufficient communication, delayed deadlines, and achievements that do not meet your expectations. None of this will happen to you if you are the only master on board!
Rather not for you if...
Restricted customization: in terms of the design and architecture of your website, you will be forced to limit yourself to what the software you have chosen offers. Not 100% tailor-made.
Limited functionalities: if you will necessarily benefit from the basic functionalities of any self-respecting website, you will however have to lower your functional expectations. Indeed, not everything is possible on the functional level, even if software publishers are redoubling their efforts to meet as many needs as possible.
Investment of time: launching yourself into the creation of your website requires spending time on it. A lot of time, depending on the technical skills you have and the complexity of your project. It is logically less time to manage the commercial aspect or the supply of your stocks, for example.
Conclusion
So we have checked the deep insight of the 13 best website builders and we have also checked some necessary aspects that make the process of website building way easier. Apart from these 13 website builders, there are as well other solutions available to build a website so you can choose from that too. Hope this guide helps you to find the best solution that meets all your requirement and aims.
Want more guidance for your business? You can trust SaaSbery, a market expert in the SaaS business. We are serving our customers with more than 18 years of experience. SaaSbery can help your business with all business-related queries like business management, business analysis, marketing strategies, and more. You can be assured to get the qualitative result at the minimum charges.
FAQs:
Create A Website For Free: Is It Possible?
In theory, yes. But we do not recommend that you seek free at all costs for a subject as important as the creation of your website. Especially since a site created for free implies a high bill in terms of time invested. Because you will still have to develop the most qualitative site possible, with the means at hand! This will require significant research time for the different templates, modules, and functionalities... which will allow you to obtain a correct and functional website.
Create Your Website With Software: How Much Does It Cost?
The website price range varies depending on your needs and the method chosen to create your website. If you are not looking for free at all costs (no pun intended), you would have to count $300 to $400 during the first year, for a showcase site of around 5 pages (making an appointment, contact form, two or three pages of presentation of your activity) and two to three full days of work. Thereafter, depending on the frequency of your updates, you can get by for a hundred euros a year, with a few hours of maintenance work in addition. Moreover, if you choose to use a service provider (freelance or web agency), the situation changes. If you opt for a service provider, you can request a quote on our site to get a better idea.