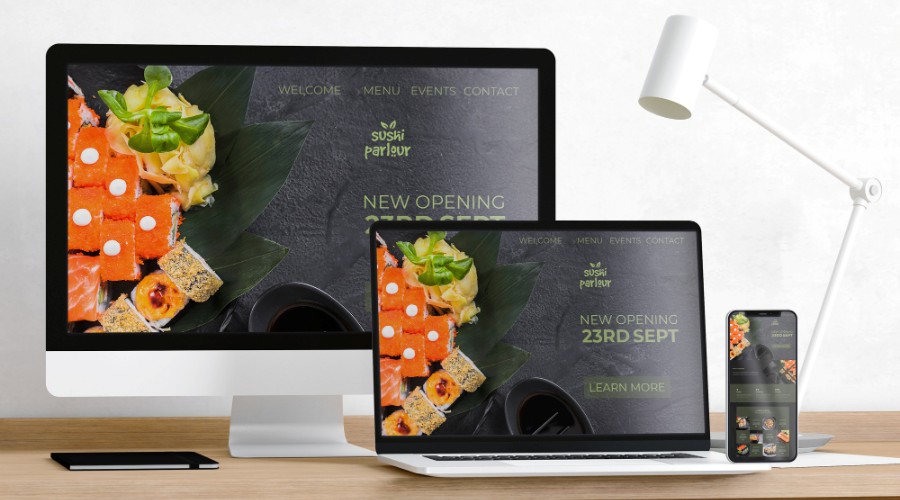 10 Best Landing Page Builders For Your Site in 2023 | Free & Paid
A landing page, also called a destination page, makes it easy to attract customers and keep them on your website. The intent of the landing page is to transform prospects and visitors to your web page into confirmed customers. Here is the list of the 10 best landing page builders to make your website more attractive.
What is the Landing Page Builder?
To successfully integrate into today's digital world, it is important to have the right tools. Most businesses struggle to convert their website visitors into actual customers. The landing page is one of the most potent instruments for a successful customer conversion strategy.
A landing page builder is a digital marketing tool used to create web pages associated with an advertising campaign to reach a specific segment of customers. The purpose of landing pages is to increase the number of converted customers from visitors who come to your website or blog.
To do this, these pages generally have many tools to monitor the impact of the campaign; let's check it out.
The List of Top 10 Landing Page Builders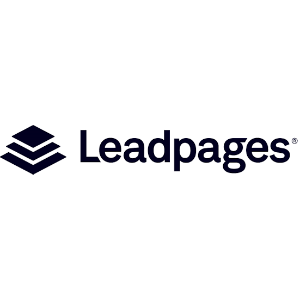 Leadpages allow the creation of websites and landing pages for the optimization of the number of conversions of visitors. With hundreds of templates that adapt to all types of devices, you can create professional looking websites in just a few clicks. The page editor is designed in a practical way, especially with the "drag & drop" system to insert files easily. No need to have coding skills. Thanks to a large number of features, you can manage your landing page without hiring a professional.
With Leadpages, you can find out if your content has a high potential for converting visitors. If the content is not relevant enough, the page builder offers advice on how to improve your page to make it more attractive. Also, you can view your page in different versions (PC, tablet, smartphone). You can also test several landing pages in the A/B form to find out which one is the most successful. You have a dashboard to review the performance of your conversion campaigns. The user ensures the transfer of the information collected by connecting Leadpages with around forty marketing software. You can launch an email campaign and collect potential customers.
Leadpage Strengths
The number of visits to your site and leads collected is unlimited
Efficient customer service
Optimization and performance monitoring of your website
The rapid development of potential customers of your company.
Leadpages Pricing
The classic offer, which amounts to 21 euros per month, offers the possibility of creating a website with unlimited landing pages, banners, and notifications.
The Pro offers cost 50 euros per month and allow you to create three websites, with an online store and message campaigns.
The price of the advanced offer is 200 euros per month and allows you to manage five websites. The trial version is free for 14 days.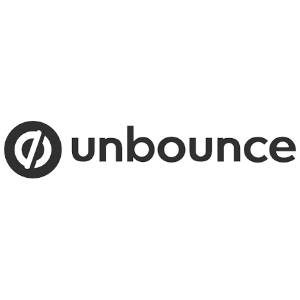 For creating landing pages and banners to win over customers every time you visit your website, Unbounce is definitely one of the best out there. With a hundred models for PC and mobile, you can choose from an extensive catalog according to your objectives. Unbounce makes it easy to customize your landing page with advanced options. You can move all the elements of the site precisely and without difficulty.
In addition, it is possible to insert your own computer codes on your landing pages, which extends your field of action. You can create exactly the page you want, visible on mobile, tablet, and PC platforms.
The Strengths of Unbounce
A/B tests available to compare different pages
Ability to publish to WordPress or your company domain
Retrieval of potential customers from your landing page in a CRM
Unbounce Pricing
The introductory offer at 67€ allows a number of conversions of 500, 1 domain, and 20,000 visitors per month.
The optimize offer at €101 allows you to convert 1,000 people for 30,000 visits and gives you the possibility of connecting 3 domains.
The accelerate offer at €168 per month allows you to convert 2,000 people for 40,000 visits while connecting seven domains.
The scale offer allows you for 252 €, to convert 3000 people, receive 50,000 visits and connect 15 domains, knowing that all offers offer a 14-day trial version.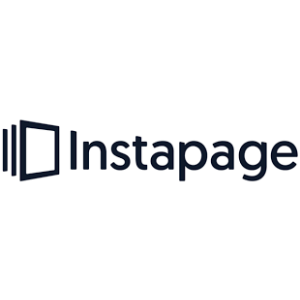 Created in 2012, Instapage is one of the go-to builders for landing pages on the market. It is an all-in-one solution that is specially designed to meet the demand of websites that want to have effective landing pages. Simple to use, you don't need to have any special skills to create the page that suits you. The landing page builder offers his services to large companies, start-ups, and even digital marketing agencies.
Thanks to the intuitive platform that offers a plethora of innovative features, including the "drag and drop" option, it is simple to create and follow the evolution of a landing page. Instapage offers a colorful interface full of widgets to exploit to attract new customer segments. The instablocks segment allows you to save parts of your page that you can easily reuse in other landing pages, which saves time. You can also use Google Ads with Instapage and advertise on your landing pages, increasing traffic to the platform and measuring the impact of your ads.
A control panel allows you to measure the relevance of your conversion campaigns, examine the habits of your visitors and suggest possible modifications to achieve your conversion objectives better. You can also transfer the information gathered to software publishers (Marketo, Salesforce, etc.) or marketing tools.
The Strengths of Instapage
The drag-and-drop system makes using the page builder easier.
A large number of customizable templates
The A/B testing system to increase the rate of converted customers
Ability to connect impact analysis tools and other tools
Simple and effective advertising
Instapage Pricing
With instapage's business offer which costs 169 euros/month, you can create complete landing pages with many options.
The tailor-made offer is more suitable for large companies. The price depends on the needs of the requested website. This tariff plan is almost unlimited and offers possibilities to reach a wider audience.
The publisher also offers a 14-day trial version for the Business offer and a demo for the Custom plan.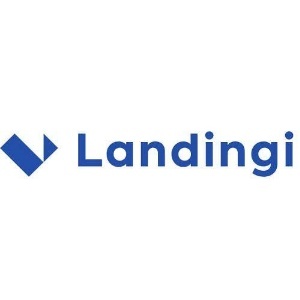 Landingi has a simple but specific goal: to help marketers and businesses win new customers by creating great landing pages. A major challenge that the start-up has met with flying colors for years. It is a comprehensive and intuitive platform for building landing pages. No computer coding knowledge is needed with this web designer.
With just a few clicks, you can design, improve, publish and optimize a landing page. In addition, you can do A/B tests to compare the different renderings and find out what works best according to your professional objective. With the Landing platform, you will discover hundreds of attractive templates that you can use as you wish. The site assures you of high conversion by adding action buttons that entice customers to learn about your products. Thus, you can customize your landing pages according to the target audience and automate ads and offers according to prospects.
Landingi's strengths
Test A/B pour optimization
Drag and drop functionality and many more
More than 400 models are available
Landingi Pricing
The first offer starts at 46€ per month for 50,000 monthly visits and 10 domains.
The second offer is 66€ per month for 100,000 monthly visits and 20 custom domains.
The latest offer is €125 per month for 30,000 monthly visits and 30 domains.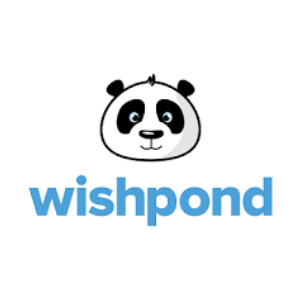 The Wishpond landing page builder offers a plethora of digital marketing services, including designing landing pages, pop-ups, and even contests. With this powerful editor, you can easily create drag & drop landing pages. Creating a conversion page for your website, WordPress, and social media takes seconds.
Each week, get statistics to determine the effectiveness of your campaign. Notifications are sent to you by email, Facebook, or Slack to let you know that new prospects have been interested in your products. You can save data on hundreds of CRM applications and automated marketing tools.
For marketers, launching a massive marketing campaign or newsletter is simple with Wishpond. You have a dashboard to track your marketing campaigns and the number of people you have converted. The page builder allows you to analyze the performance of your conversions.
Wishpond Highlights
Hundreds of templates available
Attractive pop-ups and sweepstakes to entice visitors
A/B testing to optimize your pages
More than 300 connectable applications
All-in-one versatile tools
Statistics on the efficiency of your actions
Real-time performance review
Wishpond Pricing
The "Starting Out" plan costs 41 euros per month and offers the possibility of converting 1,000 prospects, with basic options for landing pages.
The "Everything you need" plan costs 83 euros per month and offers additional features and 2,500 leads.
The "Rapid Growth" offer costs 167 euros per month, and its price can vary according to the customer's needs. It is mainly intended for large companies that want to attract as many customers as possible.
Also read :
Free Website Builders No Coding Just Drag & Drop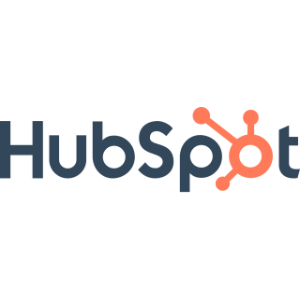 It is a complete CRM that does much more than manage your contacts. Hubspot is a tool for digital marketing, customer service, and sales, which offers many possibilities for combination with other applications. Ideal for ensuring the growth of a company in terms of sales and notoriety, the landing page designer puts the consumer at the center of your project and offers you solutions to satisfy and retain them. Hubspot is one of the best Sales CRM software to use.
Hubspot offers Hub Marketing to carry out targeted advertising actions, Hub Sales to increase your sales force, and Hub Services for customer relationship management. Hubspot's landing pages have a professional editor, page customization, a dashboard to analyze the results of your campaigns, and a variety of templates to use.
HubSpot Strengths
Excellent visibility of your sales performance
Easily centralized company information and contacts
Efficient CRM to maintain databases
Hundreds of templates to use
HubSpot Pricing
The Starter offer amounts to 41 euros per month and offers basic features.
The Pro plan is $740 per month and provides engagement automation, effective campaign setup, campaign optimization, custom reporting, and advanced support.
The Enterprise rate starts at 2,944 euros/month and also allows you to have team management and very advanced features.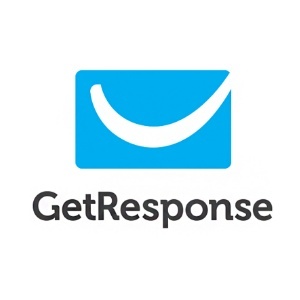 The GetResponse landing page builder offers a complete package for managing a company's marketing strategy. It has an incredible list of templates, and its "drag & drop" option allows you to insert many automatic buttons, especially for emails.
The A/B system is used to test different page templates to find out which one works best. To measure the performance of your conversions, a configuration table is available to you.
GetResponse Strengths
Statistical performance analysis
Numerous integration possibilities for the synchronization of relevant data
Automation of numerous configurations
GetResponse Pricing
The "Basic" tariff plan starts at 13 euros/month and offers 1,000 contacts with basic options. You can create endless landing pages.
The "Plus" offer is a minimum of 45 euros per month, with automatic options, webinars with a maximum of 100 participants, and three users who can access the creation site.
The "Professional" plan is available from 89 euros per month and also offers unlimited automatic options and webinars for up to 300 participants. In addition, five users can access the platform. The trial version of GetResponse is available for 30 days.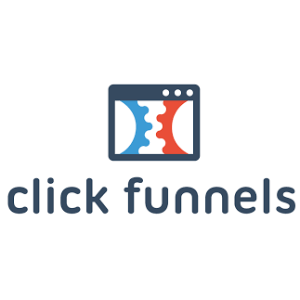 A real landing page builder, ClickFunnels is a platform specially designed for entrepreneurs who have no notion of coding. You can create attractive pages to target and filter your customers to increase the performance of your online business. With ClickFunnels pages, you can create successful landing pages and convert visitors into loyal customers.
The platform offers automated buttons, including upsells and customer follow-up funnels. You have all the tools that allow you to grow your online business by offering the right products according to the profile of the customers.
The Strengths of ClickFunnels
Quickly create effective landing pages
Convenient pre-designed templates
ClickFunnels Pricing
The standard tariff plan, which costs 81 euros, provides access to basic functionalities, in particular, the creation of an infinite number of landing pages.
The premium subscription costs 249 euros and additionally offers affiliate programs and email automation. You have a 14-day free trial.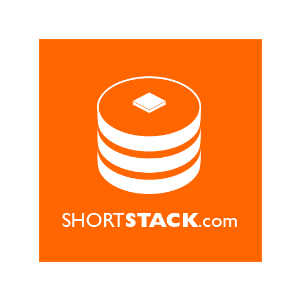 With ShortStack, you have the possibility to create intuitive and responsive landing pages where you can organize contests, quizzes, and games to strengthen ties with your customers. You will be able to design landing pages with personalized emails using a multitude of templates.
It's easy to integrate landing pages into your websites and control them. Make your pages self-contained using your own domains, even without basic computer knowledge. ShortStack increases team efficiency to facilitate collaborations and projects.
ShortStack strengths
Customizable landing page
Interesting additional options (competition buttons)
Results review and performance analysis
ShortStack Pricing
The business offer costs 83 euros and offers you 10,000 entries, and guarantees 50,000 views per month.
The agency tariff plan amounts to 209 euros/month and offers 50,000 admissions and 250,000 views.
The marque tariff option amounts to 419 euros monthly, with 500,000 admissions and 2,500,000 views.
As for the Business offer, it is to be negotiated. It is intended for large companies that want to reach a wider audience.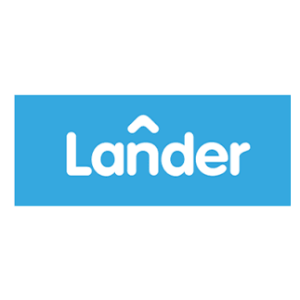 The Lander application is one of the most used tools for creating landing pages. It allows you to design landing pages with great conversion potential. No need to hire an IT professional. Lander offers a wide range of templates and customizable designs.
You have a versatile and powerful A/B test that optimizes the conversion rate on your landing pages, which are connectable with social networks, and even CRMs. The landing page builder offers you reports to test the effectiveness of your campaigns. Moreover, Lander also integrates with various analysis tools.
Lander's strengths
Many landing pages on Facebook
Diverse and successful models
An intuitive and straightforward landing page editor
Effective marketing management tool
Lander Pricing
The base rate is intended for small businesses. It costs 14 euros per month and offers basic features.
The professional tariff plan, which amounts to 70 euros, is intended for large companies.
Why Use a Landing Page Builder?
Landing page builders are easy-to-use tools and help to acquire new customers quickly. You can evaluate your campaign performance and improve your conversion rate with a landing page. Landing page builders also bring many other benefits.
Page Optimized for Conversion
Your website is optimized, and the conversion rate is higher. Landing page builders make your pages more accessible and attractive to prospects.
A/B Testing
To find out what works on your web page and what positively impacts your campaign, the A/B testing technique is the most effective way to do. All changes to your landing page can be measured with this technique.
Attractive Design
The builders offer interesting models that arouse the interest of potential visitors. They provide your landing pages with captivating and diverse designs.
Ease of Use
No need to have a specific computer or coding knowledge. With a landing page builder, editing web pages is easy and convenient.
Publishing Flexibility
You can schedule the publication of your pages with one click. It is even possible to customize the target audience.
Integration with Third-party Software
Landing page designers offer several software and automated digital marketing apps that you can use on various platforms.
Summing Up
To convert new visitors into customers on your web page, using a landing page
builder
is the ideal solution. It is the most reliable and fastest way to win new customers.
Reach out to SaaSbery, if you are looking for a marketing consultancy provider to grow your business. SaaSbery offers the best suitable advice for your business, like marketing strategies, management services, business analysis, and much more, so that you can grow your business in a cost-effective way.