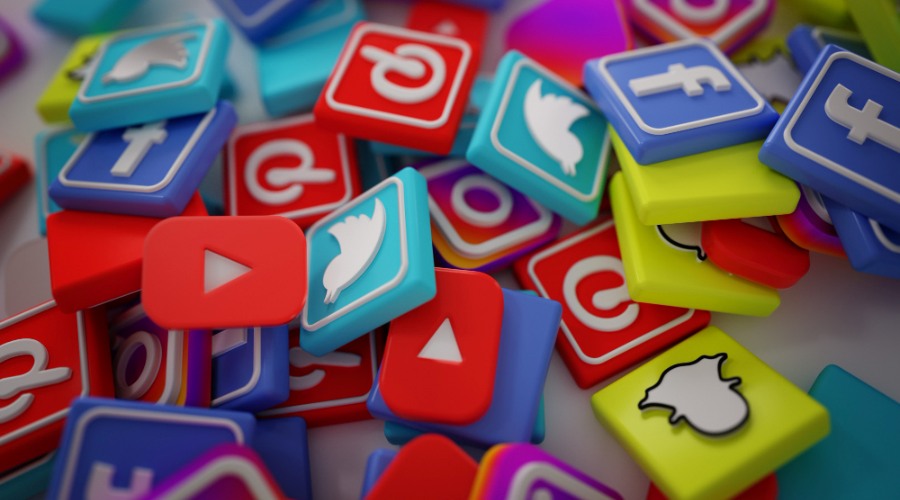 7 Best Social Media Marketing Tools for SaaS Business in 2023 | Must Have in Your SaaS Business
Software as a Service, often known as SaaS, is the largest cloud market segment, with $98.9 billion in revenue in 2020. Undoubtedly, SaaS businesses are becoming more and more popular, but this also means that businesses must come up with fresh, inventive ways to market their services in order to stand out from the crowd.
With 3.5 billion active social media users globally, utilising social media for SaaS can be a potent strategy to expand your company and connect with potential clients online.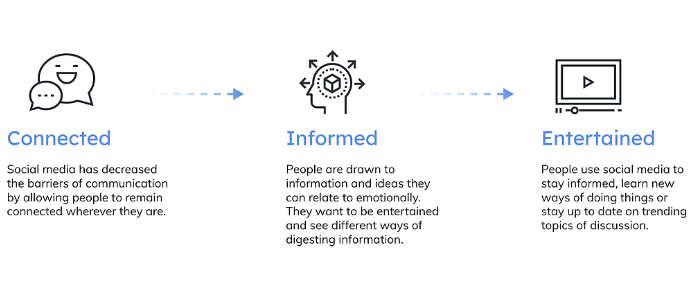 Source- Kalungi
Why Use Social Media for SaaS? 
Potential SaaS consumers investigate, look for suggestions, and view demonstration videos. At first glance, leveraging social media platforms to promote SaaS businesses doesn't seem like the ideal option because selling SaaS is more complicated than selling real things.
Despite popular belief, there are numerous benefits to using social media for SaaS:
On social media, your potential clients are present. Millennials, defined as those between the ages of 23 and 38, have emerged as the most influential consumers in history. Millennials are active social media users and ready to find products and services on social media platforms because they make up the largest demographic of social media users, which is women and men between the ages of 24 and 35.

Users of social media desire to contact companies. According to recent data, 74% of social media users follow at least one business, and 1 in 3 people contact brands or businesses on social media for customer support. In the United States, 85% of consumers utilise social media. The fact is that customers are content to engage with brands on social media.

It's a marketing strategy that is both affordable and effective. It's no secret that modern consumers use ad blockers since they are inundated with advertisements online. Customers use social media platforms like Facebook, Instagram, and Twitter frequently, and they also find brand content and follow influencers, giving SaaS companies a chance to market their products without investing a lot of money.

To advertise your SaaS firm, there are numerous elements that are industry specific. It's not surprising that the majority of platforms provide features that make it easier for businesses and customers to engage with one another given the potential of social media for business growth. Many features, including shoppable posts and clickable links, assist SaaS companies in in-app product and service promotion.
The 7 Best Social Media Marketing Tools for SaaS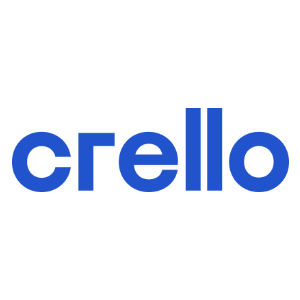 Regardless of the social media platform you choose to use to grow your SaaS business, you must create social media photos to get the attention of the audience. 65% of the population are visual learners, and they pay close attention to visually appealing social media feeds. It's easy for non-designers to create images thanks to the free graphic design tool Crello. With the more than 20,000 ready-to-use templates and access to a photo stock collection provided by this company, you may design images that correspond to the identity and aesthetic of your brand. Additionally, you may edit your images by dragging and dropping your graphics, brand logos, and fonts onto them. Whether you want to develop social media images, adverts, or content, Crello is here to make this process easier for you.
Pros
Several templates

Excellent backgrounds and animations

The cost is lower than other prices.
Cons
The video library might be improved.

There is no connectivity with free image sharing platforms like Pixabay, Unsplash, or Pexels.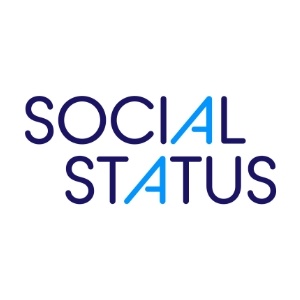 Producing reports for stakeholders is one of the most difficult and time-consuming responsibilities for social media managers. However, you can easily automate these reports for all the major social networking platforms using Social Status. Social Status offers a social media analytics tool in addition to a live dashboard and the capacity to edit and export results to PDF, PowerPoint, and Google Slides. For your Facebook and Instagram marketing efforts, Social Status also provides benchmarking against rivals, influencer campaign reporting, and Ads Analytics.
Pros
Automatic Report Generation

Team Reporting

Multi-Channel Reporting
Cons
Less Versatility

More features would be beneficial.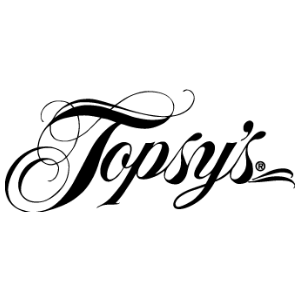 Because of its "firehose" access, Topsy offers the best services that can look with all the tweets ever sent. Their "influencer" feature is a fantastic tool for anyone trying to familiarise themselves with the leading voices in their field looking to recruit influencers to spread all about the topic. Unfortunately, it might be challenging to sift through all of that data, and the free edition doesn't offer many graphical analyses. In case you want to do the analysis, you'll need to shell out cash or be content using line graph showing the volume of tweets mentioning a term over the previous 30 days.
Pros:
Access to the whole Twitter "firehose," including every tweet sent out since the service's launch

Emphasises influencers, or the Twitter users with the largest followings.

Use tracking operators to focus your search and locate that important tweet.
Cons:
There isn't right analysis in the free version, and the graphical "trends" just display the tweet numbers as a term which received over the previous 30 days.

You are unable to view the tweets from a specific day on the graph mesh.
Also read : 
Most Important Social Media KPIs for Marketing Team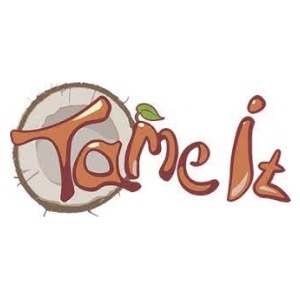 For those who want a fast overview of what's been happening on Twitter recently or over a good period of time, you must try Tame.it. There is no hard cap on the amount of tweets you'll find, and the updated results as new tweets are received, thus, you might prefer leaving it open in your background when it will research a representation continuously. Nevertheless, you're probably out of luck if you're trying to find an exhaustive tweet, a piece of statement that has not been updated for about seven days, or something that isn't very popular.
Pros:
A quick glance at the users, hashtags, and links that have been shared the most frequently from the Twitter users you follow, the Twitter lists you follow, or the search terms you use

There is no need to reload since the data is constantly updated in the backdrop.

Shareable results
Cons:
There is no picture to quickly set the scene.

Consequences may go back seven days, which makes them less illuminating for less well-liked themes.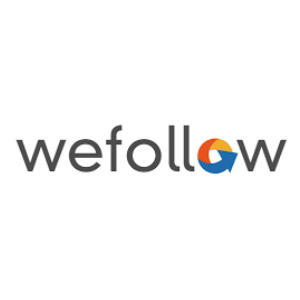 WeFollow is a service made to identify the most well-known speakers on a particular subject. It utilizes an analysis that considers both the followers an account has and how influential those followers are in relation to a certain issue. The end consequence is a process that can distinguish between established voices and up-and-coming ones. Sadly, this site needs accounts to register or tweet keywords related to their preferences in order to be a part of the rankings, which means many voices are ignored.
Pros:
Instantly identify the most significant figures in a field. This is helpful for developing a group of individuals to follow or a "beat."

might draw attention to well-known figures or suggest fresh voices that you should wish to listen to

When wishing to establish oneself as an authority on a certain subject, you can register for yourself.
Cons:
Accounts are not included from the system if they don't register

No particular rating is given.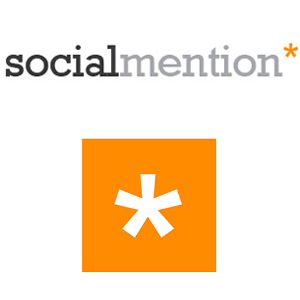 The finest open-source resource for journalists who want to experiment with using feelings and many other cutting-edge metrics in the reporting may be Social Mention. Users can browse for a term on this site, and they'll receive the mention links on numerous blogs as well as some odd statistics referred to as "power," "passion," "reach," and "emotion" that are meant to assist you comprehend the greater conversation that is taking place at that precise moment. The disadvantage is the browses often yield as compared to 500 mentions for all the phrases, which limits the amount of information that can be obtained.
Pros:
A lot of attention paid to sentiment and new analysis

Numerous networks, including Photobucket and Facebook.

Result visualisation and filtering
Cons:
Sometimes the results are not related to the search.

Less of outcomes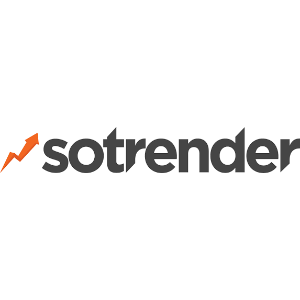 You may believe that native solutions provide sufficient social media analytics, but in case you have the wish to stand out from the crowd, you need a more sophisticated tool to do the work.
You always have access to all the key indicators for your paid and organic activity through Sotrender. You can spy on your rivals in addition to monitoring the most crucial KPIs for your profile. By doing so, you may enhance your marketing plan and maintain your leadership position.
You will have the opportunity to examine your campaign costs and evaluate them against those of rivals when using Sotrender's additional module, Sotrender Ads.
Pros:
It's simple to use, quite beneficial, and they offer excellent customer service.

Automatic Report Generation

Performance of the Content Pillar
Cons:
Less Versatility

More features would be beneficial.
Conclusion
As social media networks become more popular, more people are expected to take part on them. Platforms on social media are now becoming powerful business marketing tools for companies of all kinds and sectors.
Use social media for SaaS to advertise your company, reach your target audience, allay the concerns of potential customers, and better understand your customers & to get your business off the ground.
On the SaaS platform that your business needs, Saasbery offers thorough consulting services. Set up a private appointment with one of our experts, who have over 18 years of experience in the field and use strategies that have been successfully used in the market.
FAQs
How do I promote my SaaS on social media?
Strategies to Grow Your SaaS Business's Customer Base
Define Your Ideal Customer Clearly

Establish SMART goals

Choose the best SaaS acquisition channels

Publish useful content

Request referrals

Leverage your network

Create a community around your product

Invest in email marketing.
Which platform is best for SaaS?
The SaaS-based productivity tools that Google offers, combined with its marketing and ad management platform, are what it is most known for. intended for: SMBs and developers who want to build their products on the cloud. Important characteristics: Google has a few notable features, like: a comprehensive line of goods for enterprises and SMBs.
Do Facebook ads work for SaaS?
Most B2B SaaS organisations find that Facebook ads are effective. However, you must set up the offer and sales funnel. And in order to scale your campaigns to their maximum potential, you must have the systems and procedures in place.