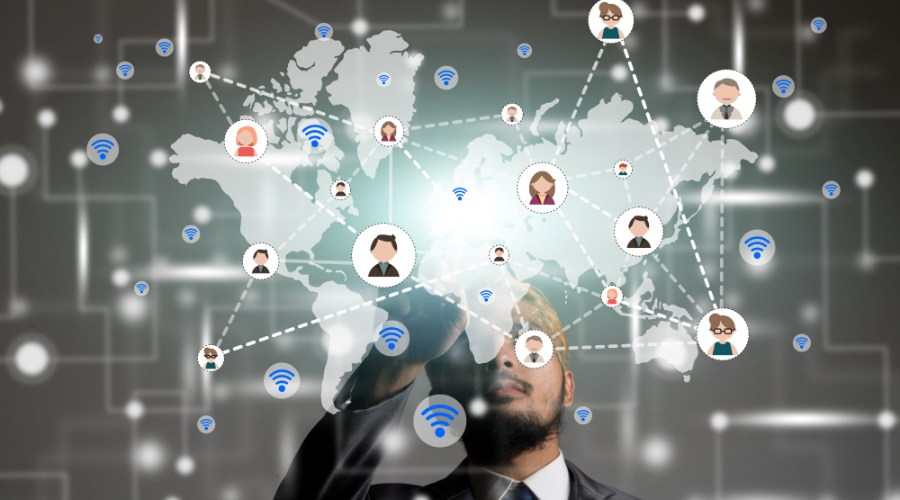 11 Best Slack Alternatives To Try In 2023 | Free & Paid
The Slack collaboration tool needs no introduction. Your team may be one of its millions of users. However, despite its many useful and powerful features to increase productivity, the platform has some flaws. For example, Slack is cloud-based, with servers located in the United States. Unable to host sensitive data about your business yourself. It poses a security problem. In addition, not all small businesses have the means for the paid version of the application (which can be useful, especially for backing up conversations).
Why Look for an Alternative to Slack?
After a remarkable release and a complicated progression due to various problems encountered, such as a computer hack that caused a leak of user data, the company has improved its security system and implemented two-factor authentication. It ended up finding its cruising speed and experienced an extraordinary evolution: 6 million users in 2017 used this collaborative solution every day.
However, the substantial increase makes users fear that other hacking attempts will take place, and this will jeopardize the company due to data theft. This is the first reason why some want to find an alternative to Slack. On the other hand, the Slack software server is based in the United States. It is a problem for some companies that want to host sensitive data.
Slack's Strengths and Weaknesses Slack is here to make your daily tasks easier. By giving you the possibility to connect to many services such as Google Drive, Office 365, and others, this collaborative platform allows you to free yourself from certain constraints of repetitive tasks such as communication or anything that can be automated. Slack allows you to collaborate in channels in unlimited numbers.
By ensuring better coordination between efforts, we can be faster in decision-making. Slack has all the tools you need right at your fingertips. In addition, your messages are stored in archives. There are plenty of reasons to find alternatives to Slack. Indeed, this platform has some weaknesses that it is good to know before making your choice.
Its main weakness is that companies cannot host their data on their personal server. Indeed, Slack uses the Amazon server. In itself, this is not necessarily a problem except for companies who fear for some of their data.
Another element that can make management complicated is that users have control over the establishment of channels. Indeed, if everyone adds channels, it then takes too much time to monitor everything and be up to date with the actions of your employees.
Slack has another drawback, that of not being able to block a user. As it is a collaborative work tool, the goal is to be able to contact its collaborators. It can sometimes lead to negative things like bullying. Fortunately, there are equally good and sometimes free alternatives. Discover our 11 alternatives to Slack!
Here is a List of 11 Slack Alternatives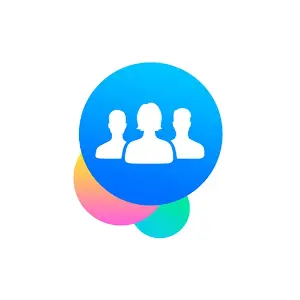 The Facebook Workgroup is part of Workplace, Facebook's business collaboration toolkit. One of the possibilities is group video calls in its free plan. It is a good solution for a small structure that does not have very high means to ensure meetings via video calls.
In its free version, they offer you 5 GB per user, Conferences/group video calls limited to 20 people, Unlimited messaging, and search history. The free share can be used indefinitely, but you will have restrictions on certain features.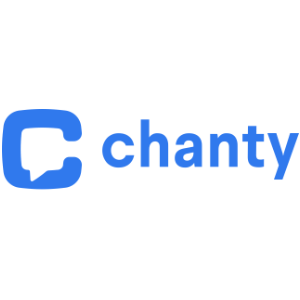 We use this tool in real time. Chanty is used for video conferences or to distribute tasks. The tool also offers free access, the characteristics of which are as follows: 20 GB of storage per team, Up to 10 users. Unlimited task management and messaging, and search history. You have up to 10 third-party integrations.
Attention: In the free part, no group video or audio calls.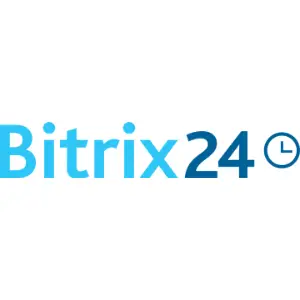 Bitrix24 is a free marketing and communications suite with features including CRM and marketing automation, video and audio (one-to-one) calls with screen sharing, a posting schedule, basic search functions, private messages, and channels.
The free version gives access to a maximum of 12 users but is not limited in time. You have 5GB of online storage, unlimited messaging and search, one-to-one audio and video calling, and task management.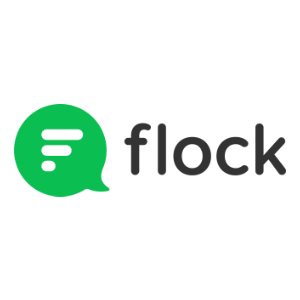 Flock is a real alternative to Slack, mainly when it comes to team chat, to-do lists, and productivity tools. It offers channels, private messages, message search, video and audio calls, applications for PC and smartphone, the possibility of having guests, note taking, etc. The free version offers most of the basic features of Flock, but you only have access to the last 10,000 messages.
Advantage: You can try it without registration (without giving your email address).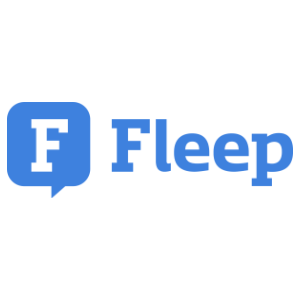 Fleep is also a cloud-based application, but its servers are located in Estonia. This implies that the company is subject to the General Data Protection Regulation ( GDPR ). Its asset: a team of experienced programmers who have already worked on Skype, in particular.
Unlike Slack, this tool gives you the ability to chat with teams from other companies. Even if your recipient does not have an account on the platform, he can still receive your messages.
Fleep allows the integration of several other applications to facilitate your marketing, sales, and customer service. Some of the tools that sync with Fleep include Google Drive, Dropbox, Trello, IFTTT, and even Slack! Finally, be aware that the tool also offers essential audio and video call functions. A must for teams that are not always together within the company.
Also read :
Improve User Experience on Your Website for Engagement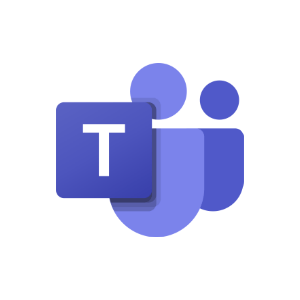 Did you dream of a professional version of Skype? Microsoft has done this with Microsoft Teams, a collaboration tool aimed at medium to large businesses. The platform integrates all the chat and instant messaging functions that your teams need. Developed by Microsoft, it works perfectly with all Office applications and OneDrive. Convenient for exchanging or collaborating on documents.
With Microsoft Teams, bring together up to 250 people for an HD video call, even if they are external to your premises. Assign a phone number to your channel and make calls to phones. Microsoft Teams provides end-to-end security for your documents and protects your identity with multi-factor authentication. All files shared in your channel are stored in a document accessible to all members.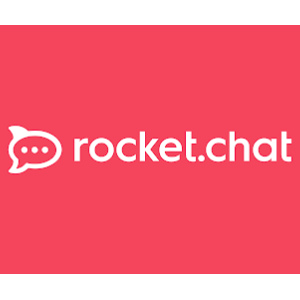 Rocket.Chat is constantly evolving free software. It brings together more than 850 developers who are constantly working to improve it. All its users have easy access to new features without restriction. By opting for Rocket.Chat, you only download the program and host your messaging service. You keep your sensitive data at hand and improve your own chat platform.
The number of users and guests is unlimited! Do you work with international service providers? This collaboration tool automatically and instantly translates your messages into more than 35 languages without installing a plugin (unlike Slack). A powerful alternative to Slack for all businesses!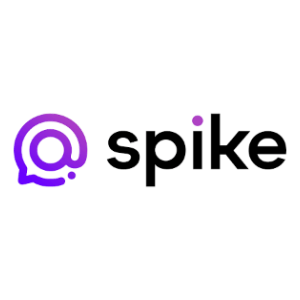 Among the alternatives to Slack, you will find Spike. His particularity? Take email to the next level. Gone are the objects, signatures, and conversations that get lost among the dozens of messages received daily.
On Spike, email exchanges are presented as in a chat. You visualize all the conversations much better, which saves you a lot of time! It's an additional advantage? Security! Spike allows you to send encrypted emails. Finally, know that you do not need to register to use Spike. The tool automatically connects to your email accounts and natively offers you its voice and video call functions.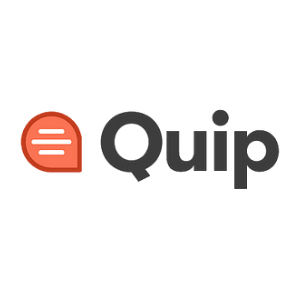 Reliability and elegant interface. This is what characterizes Quip. It's no coincidence that Salesforce bought it in 2016. No more unnecessary tabs and tasks, its design allows you to focus only on the essentials.
The platform guarantees document security, as well as strong integration with Dropbox. Quip allows you to keep your conversations unlimited for free. An alternative to Slack is suitable for all sectors and types of businesses.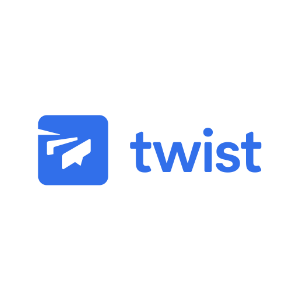 Among the alternatives to Slack is Twist. The model used is based on discussion threads for instant messaging. This feature reduces clutter and gives users the ability to focus primarily on messages that concern them. In the characteristics, we find messages in discussion threads and channels, but also private messages and their search.
There's video and audio calling, apps for computers and smartphones, and task management through Todoist. The free version of Twist limits access to messages for 30 days; however, it includes most of Twist's features (Unlimited users and guests, unlimited messages, 5 GB of storage, and up to 5 integrations).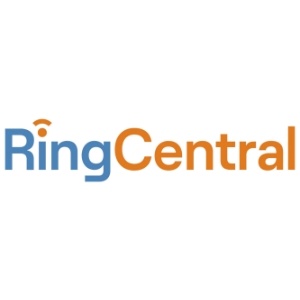 RingCentral merged with Glip in 2015 to offer a team collaboration app that offers task management features to facilitate teamwork. Its features are private message functions, message search, channels (teams), screen sharing, video and audio calls, and guests.
In its free version, there is an unlimited number of users but only 500 minutes of shared video in all. Unlimited storage. An unlimited number of users and searches as well as integrations. Team calendar. It is the platform that really offers an excellent alternative to Slack.
Our Tip
Slack is the #1 collaboration tool for professionals. However, you may be missing some features. If necessary, test and compare the different alternatives to Slack solutions to find the one that fully meets your needs!
You can reach out to the best consulting partner SaaSbery that provides suitable business marketing services and can advise your enterprise with the best business management services that have helped more than 1000+ businesses to reach their goals.