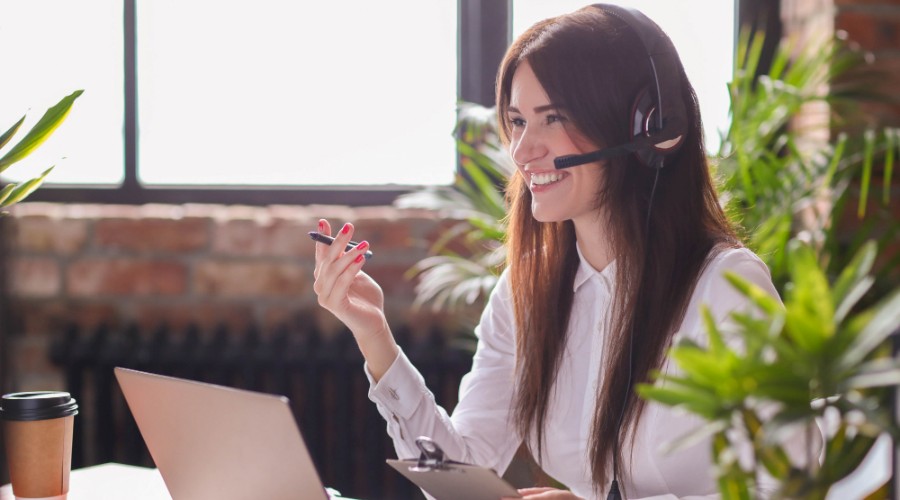 10 Best Professional VoIP Software You Can Trust-On in 2023
Thanks to technological advances, VoIP telephony (via the Internet) has become an essential communication tool for businesses. How does VoIP software work? What does it add in comparison to traditional telephone switchboards? The answers are right away.
What is VoIP Software And How Does it Work?
VoIP is a technology that allows phone calls to be made over the Internet. For this, it uses IP technology, which is the protocol used by computers to communicate with each other. VoIP works the same way as traditional phone lines but uses the Internet as the data transport network. It significantly reduces communication costs, as carriers do not have to pay data transport costs.
In addition, VoIP makes it possible to make international calls for free or at a meager cost. It is because calls are routed over the Internet, so there are no long-distance communication charges. To be able to take advantage of VoIP, you need a broadband Internet subscription and VoIP software. There are many VoIP software available on the market, but some are more comprehensive than others. Some even offer additional features, such as the ability to make video calls or transfer files.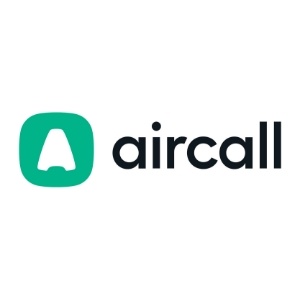 Aircall is a simple, modern, and efficient VoIP system that adapts to the needs of call centers. This software simplifies call management, regardless of the volume of incoming calls or the number of users. The solution uses the Internet network to transmit voice instead of satellite communication services.
Just log in to the online software or the free mobile app. With this platform, it is possible to make calls to more than 40 countries. Incoming calls are then forwarded from the software interface. For call centers, Aircall IP telephony is an indispensable call management tool. Thanks to this intuitive tool, the operator can add or delete user accounts in one click. It can also automatically assign calls according to each person's role.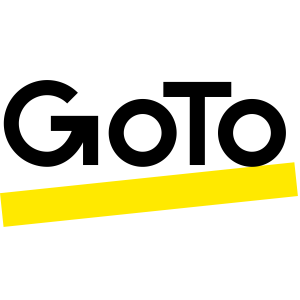 Much more than a telephone system, GoTo Connect is a truly professional platform focused on the customer experience. This VoIP solution is flexible, reliable, and secure. It provides its users with smooth communications without the need for an additional fixed line or on-site PABX.
As this VoIP service is hosted within the cloud, it is straightforward for the team to access the system. Employees can then make calls anywhere in the world and from any device. In the end, the company reduces hardware costs (installation and maintenance) while gaining functionality.
This solution is easy to use thanks to its intuitive interface. The user can create his own personalized call system with the "drag and drop" function. For this, GoTo Connect is equipped with a numbering plan editor.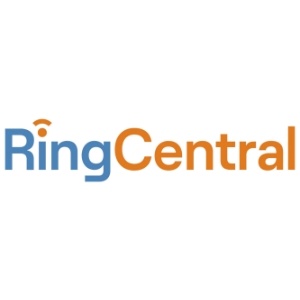 RingCentral is a VoIP software commonly used by SMEs, as well as companies from the tertiary sector. Based on the cloud, this solution makes it possible to manage several sites, devices, and collaborators via a single system. In addition, this software offers APIs compatible with more than 15 software platforms. This facilitates the exchange of information between applications and increases productivity in the company.
Another advantage is that the user has the ability to manage the entire system anytime and anywhere. This VoIP tool is also compatible with many mobile devices like a smartphone or a tablet. It has all the more of a mobile application available on the Play Store / App Store. All you need is a broadband connection and an up-to-date browser to use it. Log in to RingCentral from. From there, simply fill in the username and password, then subscribe to a monthly subscription.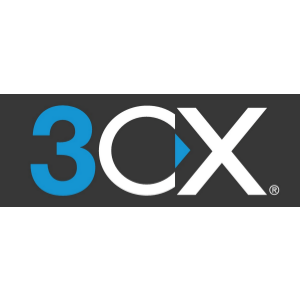 3CX allows process automation, such as making a call or tracking employee productivity. This application has many advanced features. It allows, among other things, easy and unlimited access to videoconferences. The tool also has a whiteboard (for data sharing) and messaging (via the use of a professional number). This last function allows the user to send messages even when absent.
A CRM is also integrated into the software to manage customer service better. In other words, all the data concerning each customer is displayed automatically with each call made. Call centers get real-time reports on user activities or operator queues. They also have features such as whispering, listening, or interrupting calls. Finally, 3CX is equipped with a Live Chat service to converse in real time with visitors to the company's site.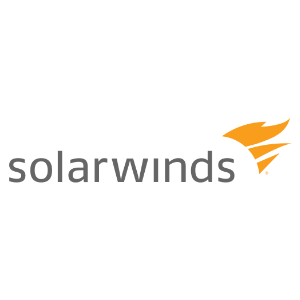 SolarWinds VoIP and Network Quality Manager (VNQM) is VoIP and WAN monitoring software. It allows users to improve call quality in real time. By removing call data from servers, the origin of jitter, latency, and noise during calls is easily identified. VNQM scales with different servers like Cisco and Orion Platform to ensure comprehensive monitoring. Those using Orion can complement their VNQM software by adding the Orion Platform High Availability solution.
This is the best way to preserve the system from operating system crashes and network connectivity issues. It can be installed in less than an hour thanks to a feature that automatically detects equipment suited to IP Service Level Agreements. It is also equipped with visual indicators. This feature allows the dashboard to display, via a speedometer graph, the route taken by a voice call.
Also read :
Collaborative Software For Your Team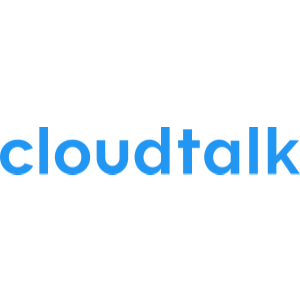 CloudTalk is a VoIP phone system for start-ups and commercial enterprises. This user-friendly phone software is cloud-based. More than 2,500 companies trust it for its wide variety of features and call quality. Combined with the SaaS system, CloudTalk makes it possible to make calls around the world at a minimal cost (monthly subscription). On the one hand, it contains the classic tools of a call center (SME), such as the "click-to-call" function.
On the other hand, it comes with more sophisticated tools like speech-to-text swapping. In addition, the user has an unlimited number for more than 70 countries and a mobile application. The latter allows him to easily access the service when he is on the move. Finally, this VoIP solution adapts to the specificities of companies, such as advantageous offers during Black Fridays.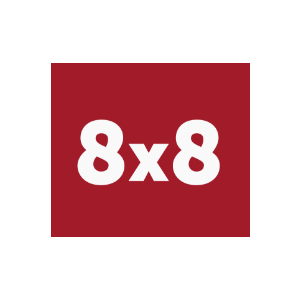 8×8 is a VoIP software suitable for mobile applications, web conferencing, chatting, and customer contact centers. It contains all the advanced features needed to optimize the customer experience. It is cloud-based, which significantly reduces capital and operating costs. This professional VoIP solution is compatible with the majority of corporate information and operating systems (OS) such as Windows. This makes it possible to connect to a database or coordinate files from different computer programs.
Its interface is available in several languages, including English and French. It is also ergonomic, customizable, and responsive. The goal is to optimize employee performance. This online software is relatively simple to install (configuration, settings, customization, etc.). Calls are made with a single click. It also has various enhanced features. The web-based dashboard, online fax, and integrated smartphone make it easy to manage calls.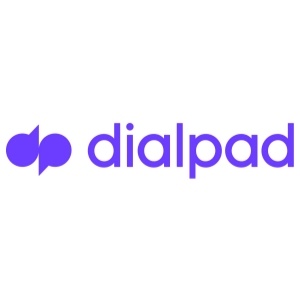 Dialpad is a cloud-based VoIP communication system. It combines voice, video, text, and online meetings into one platform. It is accessible from any device with an internet connection. To provide excellent quality in VoIP calls, it is equipped with the latest cloud telephony technologies such as the Opus codec. The system contains various advanced features to enhance productivity. These include simultaneous ringing and live call forwarding.
Also, there is a free version of Dialpad Meetings. To benefit from the complete services at a lower cost, all you have to do is take out a subscription. To download it, you have to go to the official Diapad website. Dialpad Talk is another service offered by the Californian company to quickly get a professional line. The process consists of downloading the application (on Google Play and Apple Store). Then you have to associate it with a phone number and then make calls from that business line.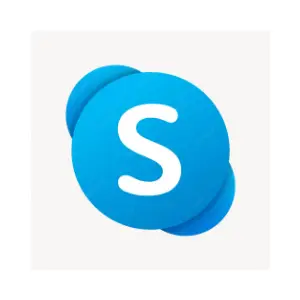 Skype allows you to communicate on a daily basis with your collaborators or relatives in real time. Accessible by paid subscription or free of charge, it adapts to any type of device. Offered by Microsoft, this software has features suitable for an audio, video, or videoconference discussion.
This VoIP software also includes settings for file sharing, downloading, messaging service, sending SMS, and phone calls.
The first advantage of Skype is its great practicality. It makes it easy to organize a business meeting anywhere. Moreover, the free version can bring together up to 50 people in a group conversation. In paid mode, the platform offers more features, including high-quality conversations (in video or audio mode). Opening a Skype account is simple. Just download it, then install it. After launching the program, click on "Create a new account" in the login window.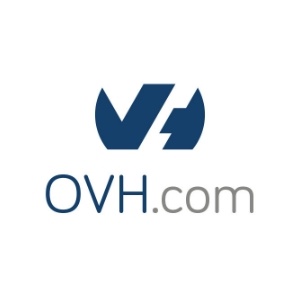 The services offered by OVH Telecom meet all the digital needs of VSEs / SMEs. This ranges from an internet connection to professional telephony via e-mail and office automation (in Saas mode). Users benefit from very high-speed Internet access and IP telephony via the Express offer. Communications management is made easier thanks to 1 or 2 IP telephony lines for unlimited calls to mobiles or landlines.
By opting for the OVH Enterprise offer, the user benefits from unlimited calls to destinations in France (landlines and mobiles) and to landlines in 40 international destinations. It also has at least three integrated telephone lines. Each OVH Telecom line is equipped with more than 40 integrated professional telephony services (interactive voice server, conference call, etc.). With this
VoIP solution, it is possible to communicate unlimitedly to 40 destinations around the world. In France, communication is also unlimited via mobile.
How to Choose Your VoIP Software?
As you can see from our comparison, there are many VoIP software on the market, but how to choose the one that best suits your needs? Here are some criteria to consider:
Voice quality: Some VoIP software compresses voice, which can lead to poor communication quality. Choose software that offers good audio quality.
Compatibility: Check that the VoIP software you choose is compatible with your operating system and hardware.
Features: some features can be convenient, such as the ability to make video calls or transfer files. Others, like built-in games, are superfluous and only serve to make the software heavier. Choose software with the features you really need.
The price: some VoIP software is free, while others charge. Paid software usually offers more features than free ones, but this is not always the case. Compare the different offers before making your choice.
Conclusion
By following these few tips, you are sure to choose the VoIP software that best suits your needs!
Be sure to choose the one that matches your different business requirements, and you are good to go.
SaaSbery is a leading SaaS Business marketing consultancy provider company that offers different kinds of consultancy to businesses like business marketing services, sales services, management strategies, and more. You can grow your business by getting the most helpful advice from SaaSbery.