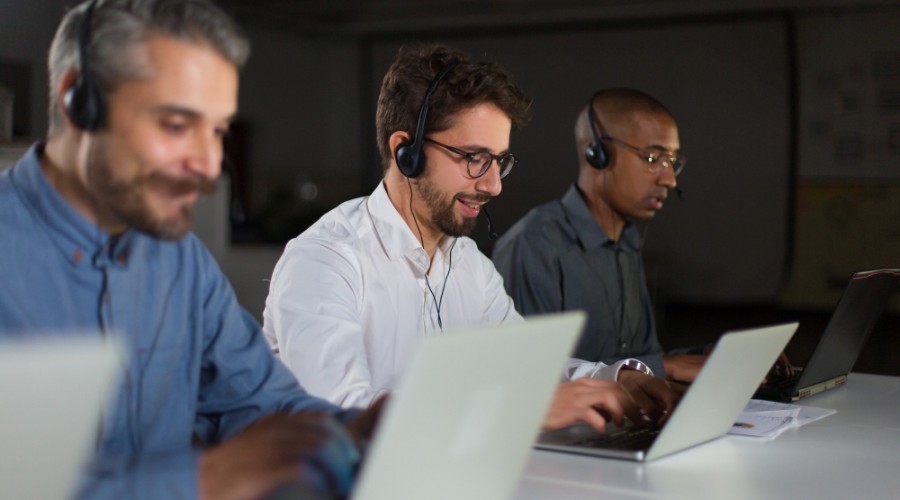 Importance of After-Sales Service For eCommerce Business in 2023
The goal of e-commerce is to sell successfully. The most effective way to increase your e-commerce sales is to create a positive shopping experience that drives customers to shop here again or recommend your brand to others. Individual customer service and solid after-sales tracking play a decisive role in this.
Customer contact does not end with the sale but is the beginning of long-term customer care and customer loyalty to your company.
This requires a well-functioning after-sales service that, in addition to increasing sales and customer loyalty, brings other advantages, including direct customer feedback and controlling product quality.
Below are ten after-sales tips to ensure reliable customer service and turn your customers into repeat buyers.
Tip 1: Systematically build up good customer service
After-sales tracking is directly related to well-functioning customer support. Are customer questions answered quickly and professionally? Are refunds easily processed for your customers? These questions should be asked in connection with improving your after-sales service. If the customer is satisfied with the product or service, the advice, and the support, there will be good reviews and follow-up purchases.
Therefore, ensure your customer service is optimally staffed and works smoothly. Regular analyzes of customer service help to improve customer support in the long term.
For example, you can ask the customer directly about their experience with support. Use customer feedback to track the work of your support team to implement effective after-sales tracking.
On the other hand, poor customer service in e-commerce leads to customer dissatisfaction in the long term and, thus, to a loss of sales.
Tip 2: Make lucrative offers
Classic examples of after-sales service are discounts on second or bulk purchases (take 12 – pay eight, or 1+1 free) or limited deals ("Buy now and save 15 percent", "Submit a review now and get 10 percent save"). So-called "goodies" also encourage people to make a purchase, such as a suitable addition to your product.
The faster you reward the customer with a good deal after the sale, for example, in the online shop, the greater the chance it will be used. Make the customer feel like you are actively taking care of them.
Among other things, use a newsletter dispatch via email automation software in the after-sales service to inform your customers about new deals and news. You must hold customers' attention for as long as possible and stay within their bounds of them.
Run sweepstakes and offer discount coupons. Your customer service reps can also run a satisfaction survey and encourage customers to participate with a reward.
Good content is also the magic word in after-sale marketing. Provide interesting and interesting content that makes the customer feel they are getting value from your product and business.
Also, take the opportunity to use referral marketing, for example, with the following question: "Who else could benefit from our product?" "Or which colleague needs this product?" If your customer is convinced of your product, he will recommend it, and you will gain additional customers. Positive reviews on your website serve as a valuable guide for new customers.
Tip 3: Keep your promises
Do you guarantee fast delivery or a 30-day right of return? Then make sure these promises are kept. Nothing is more annoying than late delivery or inferior products.
If a delivery is delayed, inform customers about the delay in good time and compensate them, for example, by waiving the shipping costs.
Make returns as easy as possible, for example, with a quick online form and return labels. It is unavoidable that products are returned; an uncomplicated return can lead to a new purchase later.
After-sales tracking helps you to identify whether customer promises are being kept. It can also be easily automated with customer relationship software and kept in view uncomplicated.
Tip 4: Offer a full guarantee
Especially if you offer technical products, a long guarantee creates lasting trust. For example, the repair service contributes to customer loyalty. For example, it is recommended to find out how often repairs are carried out and whether they contribute to satisfaction - i.e., has the customer's problem been solved?
Warranty and complaints are part of after-sales tracking because they significantly impact customer satisfaction and the relationship with your company. A courteous service and a possible complaint mean that the customer will buy from you again later, as soon as the lifep of his product has expired.
The repair option shows your customers that you want to avoid constantly pushing them to buy new ones but instead offer an all-encompassing service.
Another option, depending on the e-commerce business model, is to offer special maintenance contracts. You can also guarantee that customers will remain loyal to your company.
Tip 5: Communicate fully
You probably already know this from your personal experience when your inbox is overflowing with advertising from online shops you once accepted. How often do you open such emails?
Newsletters and discount campaigns are an effective means of ensuring after-sales service in e-commerce, but they should be used sparingly and in a targeted manner.
Use after-sales tracking to understand when the customer is receptive to messages and when not. Refrain from overwhelming the customer with advertising messages because the contact with your company should always feel organic and informal.
Think of after-sales service as part of the big funnel that affects customer communication. Sensitive handling of newsletters and purchase requests can majorly impact successful marketing activities.
Also Read :
Sales Manager Quality for Growth
Tip 6: Implement loyalty programs
What works in stationary retail can also be applied to e-commerce. Loyalty programs or exclusive offers are also gladly accepted on websites and online shops.
For example, offer exclusive products online or reward your customers with a goodie or discount on the next purchase if they have a certain shopping basket value or a certain number of purchases.
This increases the chance that customers will make another purchase in the foreseeable future. Based on movements in the online shop, tailor-made personal product recommendations can also be generated.
These are either offered directly while surfing or subsequently as a follow-up product. This also allows you to set personal rewards for company loyalty.
Tip 7: Offer helpful information
Another useful marketing measure that can be classified in after-sales is helpful information on product care or what to do if the product is no longer working properly.
This information may be shared with customers through individual newsletters or online blogs, among other things. In the best case, a care product is also offered for sale that supports your customers in maintaining a product.
It is also possible to prepare suitable tutorial videos. This type of content conveys to your customers that you will continue to serve them after their purchase.
After-sales videos can also answer Frequently Asked Questions (FAQ), thus guaranteeing a quick and uncomplicated transfer of information. Videos get a lot of clicks, are easy to integrate on social platforms, and increase your website's awareness.
Tip 8: Check your after-sales measures regularly
Regardless of whether it is a newsletter, blog, or offers, you should regularly evaluate your after-sales measures and adapt them to the customer's needs.
Is the customer opening fewer emails? Or do your newsletters end up in spam? Then think about how to win the customer back. You can send the newsletter at longer intervals or ask customers for direct feedback. For example, you can ask how often you would like to receive newsletters or what content is particularly relevant.
Regular improvements allow you to make your after-sales service more and more customer-centric and reduce the rejection rate.
Tip 9: Thank your customers for purchases
Send personalized emails or record a video to thank your customers for their purchases. As a reward, you can send a voucher code, for example, and encourage you to make another purchase.
This pleases the customer and increases loyalty to your company. You can provide information about company news in this context. The right content can be created for some products. It is enough to record, for example, a general video.
Tip 10: Train your employees
After-sales management only makes sense if your employees act on an equal footing with your customers. Therefore, you should regularly invest in sales training for your employees and thus ensure optimal customer contact.
When communicating with customers, a certain sensitivity is required, which is developed during regular training courses and meetings. In this way, you ensure permanent customer satisfaction.
Conclusion:
Achieve higher customer loyalty in your e-commerce with effective after-sales service!
Use our tips to set up sustainable after-sales tracking because your company's success depends on satisfied customers.
With various measures such as goodies, discounts, personal newsletters, guarantees, and transparent communication, you can increase the repeat purchase rate and bind customers to your company in the long term.
With a well-thought-out after-sales service, you increase your sales because multiple buyers are often more receptive to follow-up offers and have a higher shopping cart value on average.
Take the chance to contact your customers after their purchase, whether it's to say thank you, get feedback, or offer a discount on their next purchase. This is how you increase customer loyalty in the long term and manage sustainable customer relationships.
FAQ
What is after-sale service?
After-sales service means every measure that helps bind the customer to the company in the long term and encourages follow-up purchases. At the same time, acquiring new customers is often more expensive than retaining multiple buyers. After-sales service can be classified as part of customer relationship management (CRM) and the overall sales process.
Why is after-sales service important?
The relationship with your customers does not end with the purchase but is, at best, the beginning of a long-term relationship. The prerequisite for this is a well-functioning customer service that regularly carries out opinion polls and personally looks after customers. If the customer feels understood, there is a chance of follow-up purchases and a certain brand loyalty and company identification.
Who takes care of the after-sales tracking?
After-sales tracking is one of the duties of the after-sales managers and customer support team. After-sales manager is responsible for all areas after the purchase and coordinates all communication, complaints management, maintenance, and returns of the products, among other things. In addition, they keep an eye on market trends to include them in their decision-making processes if necessary.
How to improve after-sales tracking?
As a rule, after-sales tracking works better if every seller is aware that it is also part of the sales process to continue to look after the customer after the purchase. From this point of view, the main goal should be sales, customer satisfaction, and product quality.
Should I actively seek feedback from customers?
Absolutely. Many companies refrain from asking customers for a recommendation, for example, on social media channels or their website. This makes it impossible for them to track after-sale service. Feel free to actively ask for feedback on your product and your advice after your purchase.