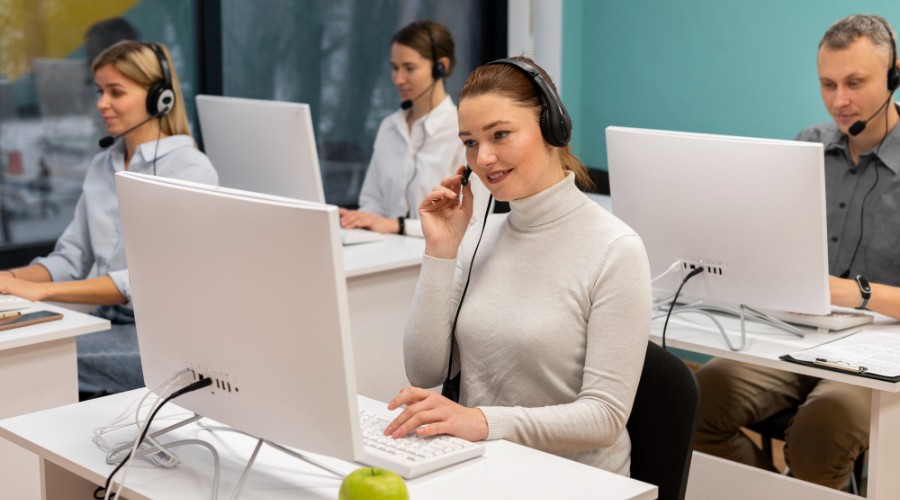 10 Best Call Center Software For Business Call Management – Experts Choice
If you own a business and are looking to improve relationships with your customers, then call center software is for you! This software allows companies to delegate the management of incoming and outgoing calls to a dedicated platform. In this article, we are going to take a tour of the 10 best call center software on the market. Feel free to try them out to see which one best suits your needs!
The Top 10 Call Center Softwares To Try Out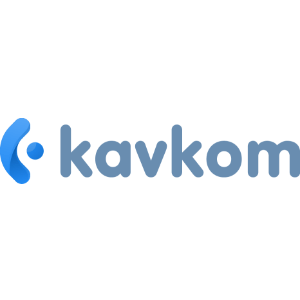 Kavkom is ideal for companies looking for an intuitive and multifunctional telephony solution. It offers many features that make business communication more accessible than ever, such as unlimited plans with no hidden costs or commitments, high-quality calls without dropouts or interference, and entirely digitized, cloud-basedVoIP technology.
Kavkom's predictive dialing software automatically and continuously dials available numbers so your team can focus solely on their business tasks without having to worry about any constraints. With these advanced features, Kavkom delivers remarkable value that can lead to improved performance in all areas of business operations. Without a doubt, Kavkom is the ideal choice if you are looking for one of the best professional VoIP solutions.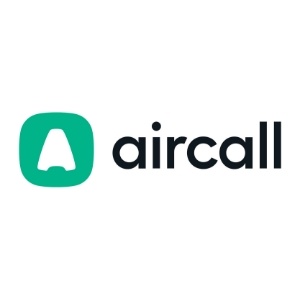 Aircall is the ideal solution for call centers looking to manage their teams and projects seamlessly. This cloud-based IP telephony solution was designed with ease of use, transparency, and collaboration in mind, ideal for sales and customer service teams. Aircall offers users the possibility of obtaining unique numbers in more than 100 countries. It also allows users to share contacts and call lists for an easy and streamlined workflow.
When it comes to analyzing team performance and identifying areas where improvement is needed, Aircall offers powerful analytics that can assess call rate or even average call duration. With business telephony connected to your everyday tools like Salesforce, Hubspot, or Zendesk. Aircall allows for easy installation; the streamlined setup process makes it a no-brainer for any business.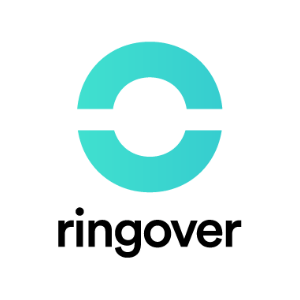 Ringover's cloud-based call center software offers a streamlined way for any small business or support/sales team manager to set up their telephony with ease. Thanks to a simple and intuitive dashboard, one can deploy a call center quickly, distribute calls and manage queues in just a few clicks. In addition, they have access to the same monitoring tools and practices used by large call centers, such as real-time monitoring, double listening, on-call intervention, etc.
A set of built-in Key Performance Indicators (KPIs) helps track performance so customer service reps or sales team members can perform optimally. With Ringover's configurable call center software, managing the necessary telephony operations becomes easy and efficient. With Ringover, any business can create an optimized VoIP phone system in no time.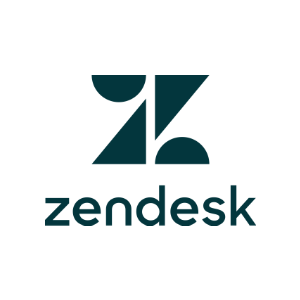 Zendesk is the go-to call center software for companies looking to provide their customers with the best kind of service. This cloud-based solution is simple to set up, making it easy for businesses to customize features to suit their individual needs. With Zendesk, stakeholders can quickly gain deeper insight into customer experiences and feedback.
Features include self-service options, automated ticket routing, and embeddable chat capabilities; this solution also offers integrated telephone connectivity to improve customer interactions. Additionally, teams can use its intuitive data analysis and reporting platform to assess customer service performance and identify areas for improvement. Zendesk has become the go-to call center software option thanks to its set of unique features that allow businesses to implement an effective call management system.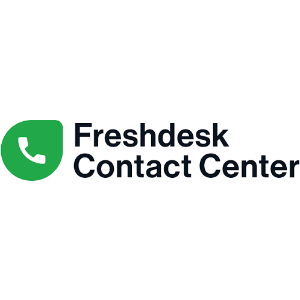 Freshdesk Contact Center offers an all-in-one solution for customer service conversations that can be set up quickly and efficiently. With intuitive management, your agents have more time to focus on delivering exceptional service to your customers. Exceptional voice AI capabilities allow your agents to engage with customers with quick, personalized responses.
Plus, you get a comprehensive overview of all conversation metrics, allowing you to optimize operations performance effortlessly. As part of the Freshdesk Omnichannel suite, you'll also benefit from highly agile and scalable features that turn customer engagement into conversations effortlessly. With Freshdesk Contact Center, there are no missed calls or wait times, allowing you to provide quality service around the clock. A complete tool for any call center, big or small!
Also read :
Best Audio Editing Software For Clear Audio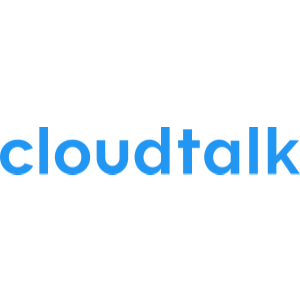 CloudTalk is the ideal solution for beginner call centers. It ensures optimal agility by allowing you to own an international phone number and manage your virtual call center from anywhere globally. With over 400 reviews, it has become the #1 choice for call center software solutions.
On top of that, CloudTalk offers robust native integrations with popular CRM, support, and business tools like Salesforce, Hubspot, Pipedrive, Zendesk, and many more. Additionally, with advanced stats, your team can access key performance indicators like real-time numbers, allowing you to monitor their performance on the go. With CloudTalk, you'll have a reliable platform for all your virtual call center needs.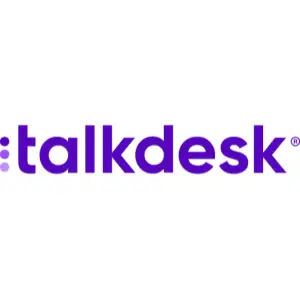 Talkdesk is a powerful solution for call centers looking to deliver faster, frictionless customer service. Artificial intelligence enables call centers to establish more meaningful and memorable interactions with their customers than ever before, transforming the contact center into a growth engine thanks to the cloud. Talkdesk has been recognized by Gartner as a Leader in its 2022 Magic Quadrant for Contact Center as a Service report, providing excellent value for money for businesses of all sizes.
To get ahead of the competition and leverage technology to deliver customer experiences that exceed their expectations, choose Talkdesk as your cloud contact center solution. Talkdesk is a powerful solution for call centers striving to deliver an exceptional customer experience powered by state-of-the-art artificial intelligence.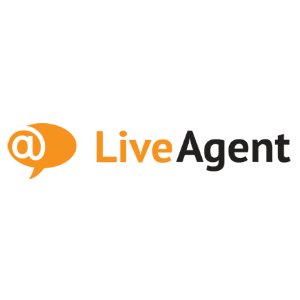 LiveAgent is a powerful solution that allows businesses to interact effortlessly with their customers across multiple channels. Our cloud-based call center software offers advanced features such as IVR (Interactive Voice Response), Callback Requests, ACD (Automatic Call Distribution), Smart Call Routing, Call Transfers, unlimited call recording, and HD video calls for high-quality customer service.
LiveAgent's Voice over Internet Protocol (VoIP) system allows businesses to manage customer support operations and dramatically streamline productivity levels. With so many valuable features available in one comprehensive package, your customer service operations can reach a whole new level of effectiveness and efficiency. It is undoubtedly a solution to consider when thinking about a call center.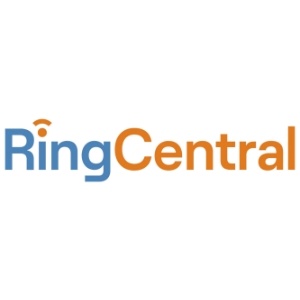 Ringcentral's VoIP solution seamlessly manages complex connections and simplifies the customer experience. Agents benefit from intuitive tools to increase their productivity, while businesses benefit from a scalable platform built specifically for their needs. Thanks to this innovative solution, customers benefit from faster and more efficient support, which increases their satisfaction and allows a better return on investment.
Offering an open platform with industry-leading standards, Ringcentral provides total coverage across channels – enabling teams to collaborate more efficiently and helping businesses deliver exceptional customer experiences. With Ringcentral's industry-leading technology, businesses can resolve customer issues faster and stay ahead of the competition.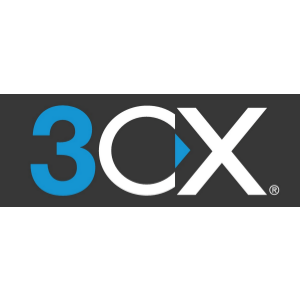 In a growing customer service market, being able to respond quickly and knowing all of a customer's basic information quickly is essential. 3CX call center software offers a feature-rich solution that covers the main contact center channels: calls, live chat, WhatsApp, and SMS. Its dynamic queuing system and CRM integration allow for further personalization of interactions, while its reporting and dashboard features provide insight into support performance.
Designing complex and advanced call flows can also be done effortlessly with the 3CX Call Flow Designer by simply dragging and dropping. With these features, businesses will see their sales increase as happy customers leave positive reviews. With 3CX's complete call center software, businesses are equipped with the latest technology, setting them on the path to success!
Conclusion
Today, call center solutions to provide comprehensive support for customer relationship activity based on cloud technologies. These call center software offer distinct benefits such as faster implementations, better agility, and scalability with minimal resources to ensure compliance with customer demands. By reducing the need for specialized internal infrastructure, call centers and enterprises are able to get a better return on investment and use self-managed deployment models. All of these features make it easier for businesses to stay competitive in this hyper-connected world.
Need help with your start-up business? Reach out to SaaSbery marketing consultancy that can advise your business with the best marketing and sales strategies to grow.