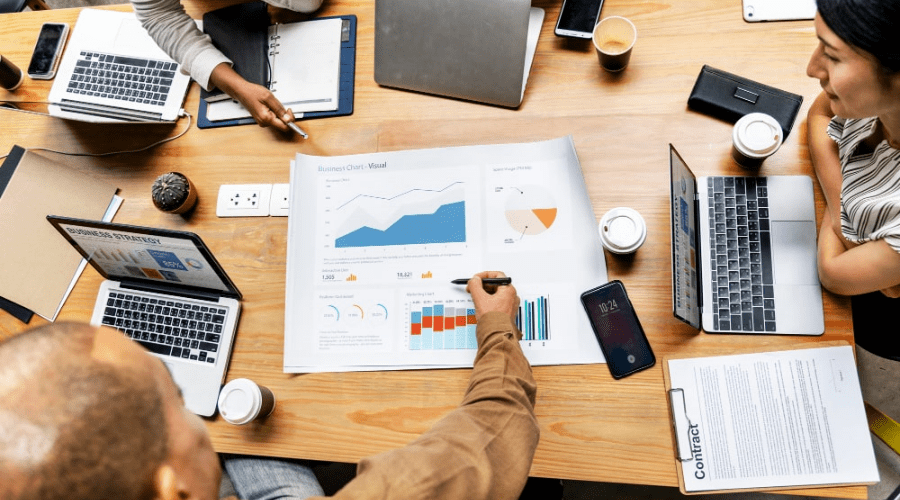 Best ERP Software for Businesses in 2023 And Understanding Enterprise Resource Planning
The impressive market share, social impact, and corporate culture of large businesses are well-known. But a tonne of laborious, well-planned work goes into making any business successful. Business performance management, or monitoring management practices to create efficient means of achieving business goals, has been practiced since the 1960s. Ever wondered what distinguishing qualities the best ERP systems have, read out and find here!
Understanding Enterprise Resource Planning (ERP)
ERP software unifies, streamlines, and standardizes the company's business procedures across all departments. An ERP system facilitates the work of the company's finance, distribution, procurement, and other departments. With a successful ERP, a business can manage its processes more quickly and affordably.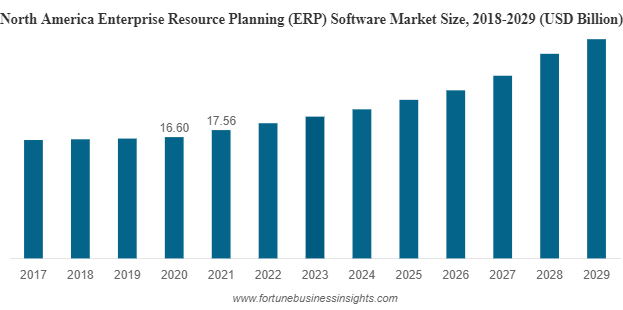 ERP systems, which also define them and allow data to flow between them tied together many of these business processes. ERP system reduces duplication of data as well as provide data integrity with a "single source of information" by gathering an organization's common quid pro quo information from different sources." Regardless of size or industry, ERP systems are crucial for managing thousands of businesses today. When ERP software first entered the market in the beginning, it was primarily made for inventory management.
What's The Difference Between ERP And Financials?
The financial functions include modules for joint venture accounting, subledger accounting, the accounting hub, payables and receivables, billing, grants, revenue management, expense management, project management, asset management, and collections. Financial functions are business operations related to the finance department of an organization.
Financial software must be able to generate periodic financial statements for governing regulators like the US Securities and Exchange Commission (SEC) and the European Securities and Markets Authority (ESMA). These regulators use reports like the quarterly 10-Q and annual 10-K. A tool called narrative reporting is used for these kinds of financial reports. The CFO is the person in charge of finances in the end.
Software for enterprise resource planning (ERP) may include features for managing orders, projects, logistics, product life cycles, enterprise performance management (EPM), human resources and human capital, supply chains, inventory, manufacturing, and maintenance.
ERP also integrates with front-office tools like customer relationship management (CRM) programmers to produce comprehensive customer views. Besides that, these superb technologies such as the internet of things (IoT), blockchain, artificial intelligence (AI), machine learning, and digital assistants are widely integrated into the advanced ERP software. Because ERP systems cover the entire enterprise, managing them frequently requires collaboration with the CFO, the CIO, the COO, and other important executive leaders.
The Fundamentals of ERP 
The design of ERP systems is based on a single, predefined data structure (schema), which typically uses a single database. This makes it simpler to ensure that all company-wide information usage is standardized and built on shared user experiences and definitions. The workflows across business departments (such as finance, human resources, engineering, marketing, and operations) are then connected to the systems and the users of those systems by means of these fundamental constructs. ERP is, in a nutshell, a tool for integrating people, processes, and technologies throughout a contemporary enterprise.
Once this automotive company has implemented ERP, a component, such as "front brake pads," is consistently found by part name, dimensions, resource, reference, lot number, contractor part number, serial number, cost, and specification, among numerous other explanatory and statistics items.
Every modern business depends on data, so ERP makes it simpler to gather, organize, analyze, and distribute this information to every person and system that requires it to fulfill their roles and responsibilities as effectively as possible.
ERP also ensures that these datasets and aspects add to the appropriate consideration in the company's general ledger to effectively monitor and symbolize all costs. If front brake pads have always been referred to as "front brakes" in one software system (or perhaps a set of spreadsheets), "brake pads" in another, and "front pads" in a third, an automotive manufacturing company would have a difficult time determining how much money spent on front brake pads annually, whether it should switch suppliers, or negotiate lower prices.
4 Best ERP Software to consider for your business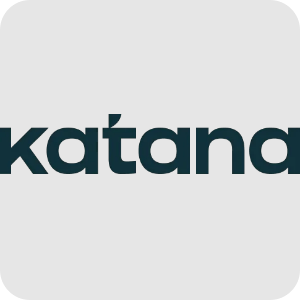 It is all-in-one ERP software that helps and lets you put the all the information that is required for the better handling and management in the business. From the stock of raw material to the inventory management, everything can be maintained along with the performing costs.
Pros of Katana
-It works for more than 15+ industry type
-As it is cloud based software, it is easy to manage and get started with
Cons of Katana
-It does not have fixed pricing
Pricing of Katana
-As the pricings are not fixed, you can ask for the quotation according to your requirement but you can take the 14-days free trial to check if the software is suitable for you or not.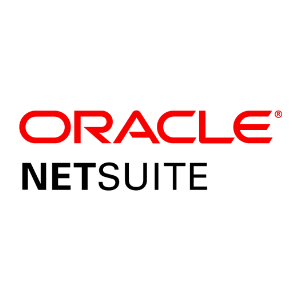 Oracle Netsuite is the software that handles and manages the accounting and finance modules according to the different size of your customer range. Oracle Netsuite is the SaaS software that is valid and helps the business organizations globally.
Pros of Oracle NetSuite
-It has its own dynamic structure to operate the structure of subsidiary
-Consists of multiple third party integration for accessing everything under one roof.
-Easy Data Management and sorting
-It takes care of the repetitive options and actions, it streamlines it well.
Cons of Oracle NetSuite
-Navigation is difficult in the analytics and report feature
-Sometimes it does not do the justice with the merging employees and the client side
-Template creation becomes bit difficult for users
Pricings of Oracle NetSuite:
It does not have the mentioned pricings, it is totally customizable according to the requirement and needs.
Also read :
Best BPM (Business Process Management) Software to Grow Your Business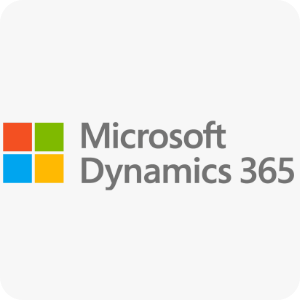 It is the most used ERP software that helps in managing the marketing and sales action. It helps in streamlining everything in one for the easy use. As it is the SaaS product, it has a larger dynamic software  that helps in handling the ERP solutions of the bigger and larger scale businesses.
Pros of Microsoft Dynamic 365
-It is highly flexible and easy to use when it comes to the payment process between vendors and business owners.
-HR module and feature of the Microsoft Dynamic is much simpler to manage
-It also support the AI programming for any automation actions
-Easily integrates with the other Microsoft software
Cons of Microsoft Dynamic 365
-It has limited data storage capacity
-It needs the better and flexible roles during the configuration
-Lacks in email campaigns management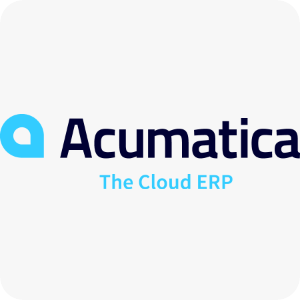 It is considered to be the simple cloud-based software that consists of the application like all-in-one dashboards, accurate reports and analytics tool, legal and informal document management, and whatnot. It easily manages the business solutions in the most accurate ways required.
Pros of Acumatica
-It has sorted finance department
-It has rich UI and very friendly to access for the first timers
-Consists of comprehensive system
-Works and is web based software
Cons of Acumatica
-The reporting of the view and error
-We can customize it but it becomes bit pricey
-The cash management can be opted in better ways
-Email integration does not work and it gets clunky sometimes.
Pricings of Acumatica
It has a free trial, pricings can be quoted according to the customization and need of the software.
What is the Business Value Of ERP?
There is no denying that ERP has a significant impact on modern business. As enterprise data and processes are gathered into ERP systems, businesses can align various departments and enhance workflows, resulting in significant bottom-line savings. Some specific benefits for businesses include:
Improved business insight from reports' current data

By streamlining business processes and putting best practices into place, you can lower operating costs.

Increased user data sharing in purchase orders, requisitions, and contracts

Infrastructure that is the same from the back office to the front office and is used for all business activities increases efficiency by providing a uniform user experience for many different business functions and clearly defined business processes.

Improved financial controls and data integrity to reduce risk

Costs associated with management and operations can be decreased by using standardized and integrated systems.
What are Advantages Of Using ERP cloud solution?
Businesses of all sizes, from large enterprises to small and medium-sized businesses, cannot immediately abandon their on-premises systems and move to the cloud. Or, at the very least, they lack confidence in their ability to do it within a limited development window. Sustaining an on-premises ERP while ignoring all of the benefits of business resource planning as a cloud - based solution is no longer the best course of action. Why should you think about replacing or improving your on-premises system with cloud applications?
1. Quickly implement emerging SaaS technologies
Thanks to emerging technologies like artificial intelligence, cloud-based systems can quickly advance their capabilities in comparison to your legacy system (AI). Currently, ERP systems are becoming much easier to use and manage without requiring any new or extra input from the end user.
2. Make your current ERP system more effective
For critical tasks, cloud applications can be integrated and enhanced to improve and complete legacy software.
3. Apply current technology
You can take advantage of new technologies that are quickly evolving and shifting user paradigms by finding cloud applications that are compatible with your legacy ERP software modules. These provide complementary systems that offer right away business capabilities and value without fundamentally changing your business processes.
4. Reduce the reliance on outside sources
To produce operational business intelligence from legacy systems, a third-party vendor is typically required for reporting and analytics.
5. Improve your financial system.
Legacy systems were never intended to use modern reporting engines. In the last ten years, a fundamentally new mindset and understanding of what was both possible and necessary for ERP platforms to succeed have been developed, and this has led to the development of cloud-based technology.
Conclusion
ERP is a comprehensive software solution that manages all organizational departments and boosts management efficiency. The top ERP programs are Oracle NetSuite ERP, Focus 9, Tally Prime, TCS ION, and MMI Expert-ERP. These programmers come with a variety of standard features, including budgeting, HRMS, financial management, payroll management, order management, warehouse management, time tracking, cloud-based solutions, and straightforward integration with other ERP software.