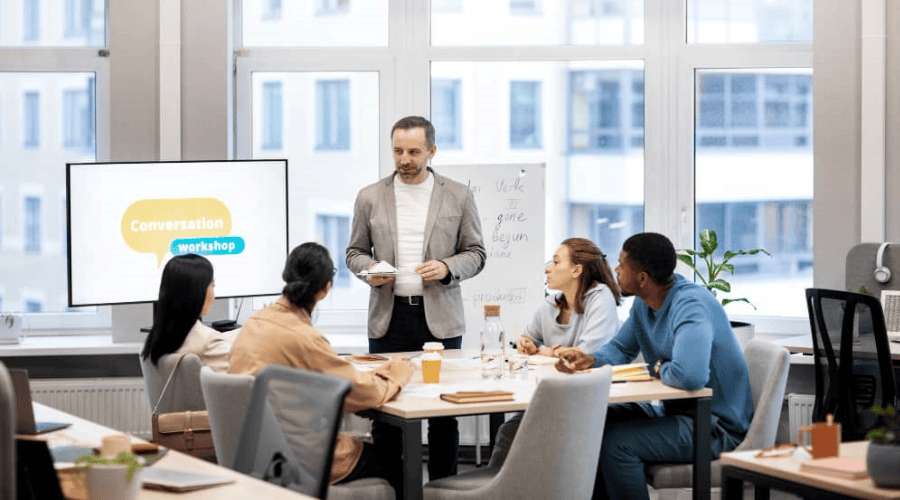 Best HR Management Software For Business Managers in 2023
Every company's employees are its genuine assets. The health and expansion of the company depend on how happy and satisfied their employees are.Organizational success hinges on the quality of a company's human resource management.
But managing Human Resources is about more than simply making sure people are paid on time and tracking the working hours, discipline and its examination, professional advancement prospects, training, recruitment, and health and wellness promotion are common topics.
It is not possible with just a single person to cope with all of these commitments. HR software may make this process simpler. Whether or if these human resources management software components are useful to your company will depend on its specific circumstances.
In this blog we will see some unavoidable reasons why you should choose HR software for your business?.
Effective Management with Much Less Paperwork
Some of the most tedious work in human resources is the paperwork. Once an organization has a dozen workers or more, the volume of data it generates explodes. Human resource professionals are responsible for keeping track of a wide variety of data, including pay, benefits, vacation, sick time, and education opportunities. Plus a whole lot more.
It might be a full-time job in and of itself to keep track of all that data. Making sure specific information or copies of papers could be quickly retrieved was also a major hassle in the past. This is why HR departments used to have so many deep file cabinets stuffed with papers.
Highly adaptable to your specific needs
Each corporation has its own structure, internal organisation, method of determining compensation, and set of policies. HR software often allows you to tailor shift rules, leave rules, income tax declaration rules, and wage structures to your company's specific needs. Together with a place to store corporate policies that everyone may access. As a result, your HR department will have less work to do in making sure everyone is always in compliance.
There are cases where employees leaves an organization because of poor HR management and thus it becomes vital for the company to hire the proper management system. According to the Finance Online Ratio, employees mostly tend to leave the best organisation but if it lacks professional advancements.

Rapid Access to Data
The use of cloud-based software for storing human resources documents and data offers further, noteworthy advantages. What I mean is, getting hold of the relevant data is a lot less of a hassle now. An original application or pay stub can be located with a few mouse clicks.
Enhanced Employee Engagement
Let's face it: the advent and improvement of cell phones have resulted in more global connectivity than ever before in human history. And not just in terms of making connections; it also informs our day-to-day operations. Everything you need, from hailing a cab on the way to the office to placing an order at your favourite restaurant, is there at your fingertips.
When it comes to improving employee engagement, feedback collection is one of the most useful HR features available. Sending out polls and surveys to gauge employee morale is a breeze with a consolidated HR system. It's a good idea to poll employees on how they feel the business culture may be enhanced.
with HR software streamlining your organization's induction process, new recruits may add details and share data immediately through their ESS portal, rather than filling out business applications and submitting paper copies of documents.
Decision-support analytics
Today, it's hard to imagine a corporate choice without solid data. Then it stands to reason that you should use facts and figures when making choices that will affect the morale and productivity of your staff and the direction of the company as a whole.
The absence of easily accessible data that may give useful insights is a major drawback of conventional methods. Reports generated by HR software may be used to keep tabs on things like payroll taxes, employee payouts, and overall productivity.
You may get insight into the situation at hand and make decisions with consequential results thanks to the information provided here.
Information confidentiality access
Your HR staff may waste a lot of time rummaging through filing cabinets to obtain the information they need if they still used the old system of keeping personnel data and documentation. And since all the important papers are locked away in a filing cabinet, it leaves your company wide open to the risk of information leaks.
Human resources software allows for the digital storage of employee data and documents in the cloud, where they can be quickly accessed without requiring the HR team to go through paper files. In addition, the majority of HR software vendors realize the significance of your business and personnel information and take precautions to protect it.
Simple attendance management
When attendance is recorded by hand, mistakes might be made owing to misunderstandings or forgetfulness. Over or underpaying employees due to faulty attendance monitoring can drag down team morale and productivity.
An HR platform that includes a system for managing employees' time off of work may greatly simplify the process of keeping track of who is present and who is absent from work. Using a biometric attendance system with some HR software allows for more accurate attendance monitoring.
Cost-effective
You can save a tonne of money for your business by using automated technology to perform time-consuming data entry tasks. As a bonus to the initial cost savings, going paperless is a huge perk of going digital with automation.
Imagine a company with 100 to 300 workers. We anticipate needing one employee per month, on average, to handle payroll duties. According to research conducted by Sage, the average monthly cost of an HR management system is between $1 and $3 per employee.
The need for an employee to oversee and record time off and attendance is similar to that of payroll administration. However, organisations may save money by using an HRMS to automate these types of administrative chores instead of recruiting new staff members.
Easy Payroll Processing
Since it deals with employee payments, processing payroll once a month is one of the most crucial tasks your business performs. Failure to comply with legislative rules can result in significant fines, while incorrectly monitoring attendance and leaves of absence can lead to incorrectly processed payroll.
Leave records can be automatically synced with payroll in an HR system that also has a payroll module. In addition, high-quality payroll software will protect your business from fines and penalties by adhering to all relevant laws and regulations.
What are some of the best HR Software to consider in your business?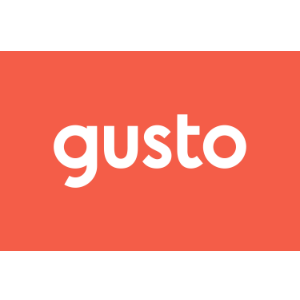 HR management is very important whether you are running a small or big company. If you are running a small company, Gusto suits you best for you. In Gusto, employee management is much easier and so the administration becomes much more favorable to use it.
Pros of Gusto
-Easy management of Employee Database
-TIme management of the employee is registered and so the working hours can be noted in no time of employees.
-Onboarding of new recruitment becomes easier
-No third party integration needed to manage the employees and organization
Cons of Gusto
-Extra and unnecessary features that mostly business owners do not need it
-Poor reporting interface
-It does not provide the dedicated Account Manager
Pricing of Gusto
The basic plan starts from $40 per month
Also read :
Best Business Management Software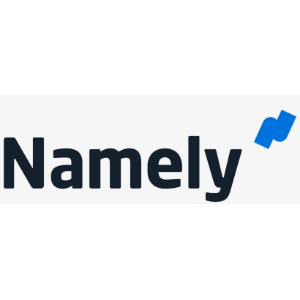 It easily manages all the HR tasks in the small and medium scale organization. Multiple organizations love to work with Namely as it provides the best and handles everything at one. It is considered to be the most favorable software for the better HR management software.
Pros of Namely-
It has the best payroll management
-Easy time tracking and payroll integrated all together for the easy employee management
-It allow to access and store the data if needed
-Consists of instant support and customer care
-It allows the separate management for the sick leaves and other leave management
Cons of Namely
-It does not consists the real-time chat option
-HRMS and HRIS is not merged together
-It needs to get improved in GUI
Pricing of Namely
You have to request a call before knowing the pricings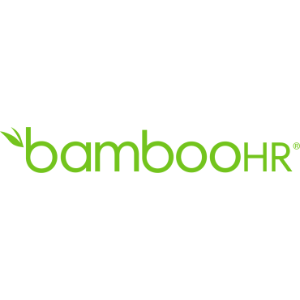 Instantly switch to BambooHR if you are managing HR in the traditional ways. There is no doubt that BambooHR cannot configure the right tasks. From employee management to track down the performance of HR, everything works absolutely fine with BambooHR.
Pros of BambooHR
-Time management and tracking is much easier
-In-built employee directory for easy access
-Easily helps in managing the personal information of employees
-Paid off strategy is implemented and the calculations becomes easier
Cons of BambooHR
-Mobile version of BambooHR is not sleek as expected
-There is less implementation document with much lesser information to grasp
Pricings
of BambooHR is $99 per 12 employees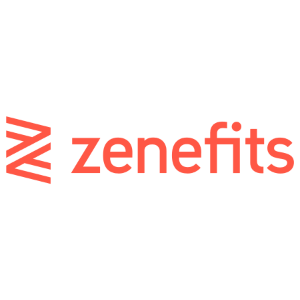 It gives the maximum flexibility to HR to manage their own things on their own. It is a bit in the growing stage but it is much easier to use for employees than the administration. Employee database can be stored with every detail that is required. It also has the presence of a social hub that helps in becoming socially involved amongst each other.
Pros of Zenefits-
It is has the deep customisation in reporting
-Quiet flexible for the more complicated and pro task of HR
-Helps in enhancing the better work culture
-Smooth payroll management
-Tax calculation management
-Smooth onboarding process
Cons of Zenefits-
It is not much US supported
-Does not immediately allow the tax calculation form based from the mobile app
-Lesser support and customer care provision
Pricings of Zenefits
$8 per employees per month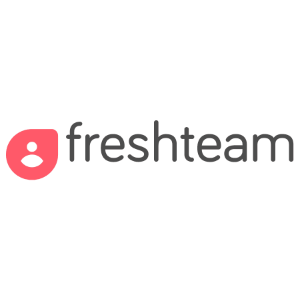 Freshteam helps in fulfilling the better recruitment process in the company. It has a powerful ATS system that helps in fulfilling the employee's payroll and other benefits management.
Pros of Freshteam
-It consists of best ATS system in the market
-Easy onboarding and PO process
-Supports the video posting and other content posting management
-Helps in 3 job posting
Cons of Freshteam
-Lacks the quick customer support
-Not fast integration of the third party app
-There are no Log-in and Log-out reminders for the employees.
Pricings of Freshteam
Free plan up to 50 employees and the basic plan starts from $59+$1 per employee
Conclusion 
HR software is becoming increasingly popular as businesses see its benefits in streamlining processes, decreasing wasted time, and simplifying complicated procedures. Payroll, benefits, time and attendance records, employee evaluations, and many other HR functions can all be managed by a single piece of software. Purchasing human resources software is a long-term investment in the success of your business and HR department.
Look for the HR Software which is highly organized for your business type and organization. If you are looking for the best recommendation and consultation for your business, we are right here to bring the change in the organization.