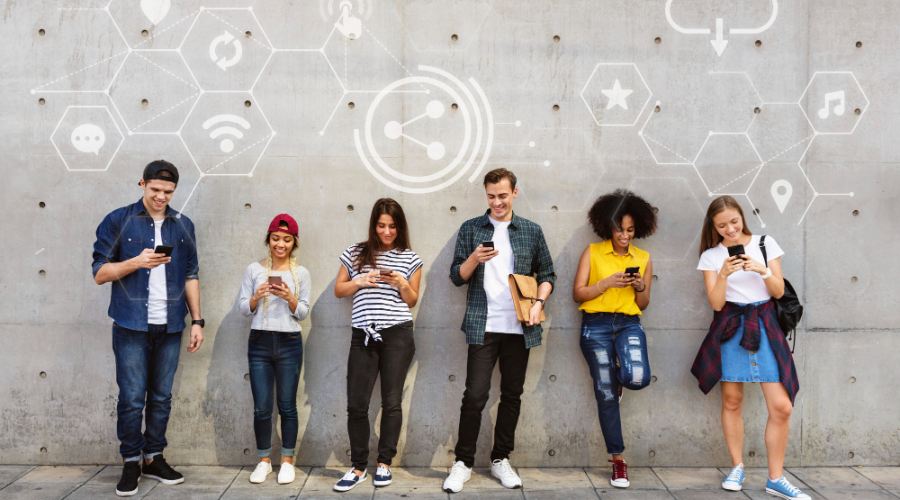 10 Best Instant Messaging Apps You Must Need in 2023 For Business
Indispensable in the eyes of the general public, instant messaging applications have also made their way into more formal settings. Thus, more and more companies are adopting them for their external communication with their customers. According to Statista, every minute, 41 million messages are sent through these apps. Therefore there are real business opportunities to be seized.
It is also the case within companies themselves, where chats and their famous channels are gradually supplanting the good old email. Very rich in features and easy to use, these applications go much further than simply exchanging texts. Indeed, you can share multimedia objects, documents, and stickers. It's also possible to make audio or video calls and more.
Indeed, the most competitive instant messaging software publishers continue to enrich their apps each year. So how do you find your way around when you are a business? What are the advantages of messengers? Before answering this question, we will first define what an instant messaging tool is.
What is an Instant Messaging Application?
Instant messaging applications are tools for exchanging messages in real-time and synchronously. It is also one of the points that differentiate them from email.
If these applications were initially used to exchange written messages, now they support sharing documents and other types of files. Some even allow screen sharing and have VoIP features such as group calls or video conferencing.
What is Mainstream Instant Messaging Apps?
In the following lines, we will do a quick overview of the best instant messaging applications for the general public in order to have insights into the markets and the targets.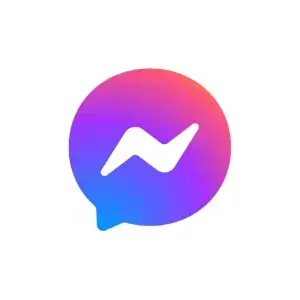 Facebook Messenger has become essential in a few years. It must be said that it takes advantage of the huge pool of users of social networks. Before its launch as a stand-alone application, it was a simple and instant messaging feature on Facebook.
After ten years of existence, it is now an application in its own right which remains closely linked to the network of Mark Zuckerberg. Today, 20 billion messages are exchanged each month via Messenger, and the application registers at least 1.3 billion active users.
Facebook Messenger also exists in a version intended for businesses. Here is the list of its main features:
Voice notes

Private and group conversations

"Secret" Conversations

Sharing media files

Ephemeral messages

Location sharing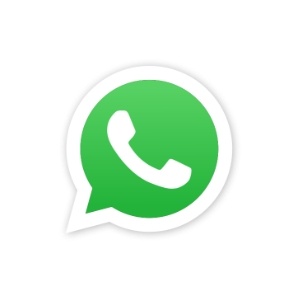 With its 2 billion active users, WhatsApp is undoubtedly the most popular application in our selection. Initially launched on mobiles, it has become multi-platform over the years.
You can therefore use WhatsApp on your computer. In recent years, WhatsApp has nevertheless been in the news, particularly with regard to the use of its users' data, and the fact that Facebook acquired it in 2013 is no stranger to this.
Note that WhatsApp also exists in a Business version that we will describe later in the article. Here are some of the App's must-have features:
Cross-platform use

Private or group conversations

Voice notes (possibility to speed up the reading of voice notes)

Share documents and media files

Private or group audio and video calls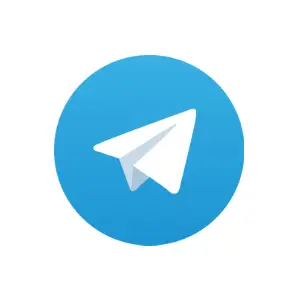 Launched in 2013, the Telegram application has become very popular in recent years, in particular thanks to its channels and the many features offered to users to secure their exchanges. Today, Telegram has 550 million users. Here are its main features:
Up to 200,000 members per group

Forums (channels)

Secret exchanges

Self-destruct messages

Cross-platform use

Audio and video calls

File sharing (up to 2 GB)

Multi-account
Also read :
Live Chat Software For Websites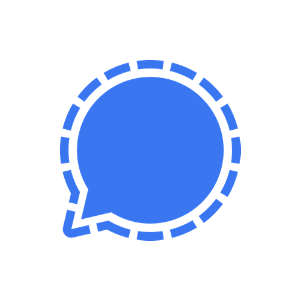 Signal has made safety its priority. It's not the most popular App on the market, but it's still the one that offers the most reassuring experience for a security-conscious user.
Signal was also one of the first applications intended for the general public to offer end-to-end encryption by default for instant messaging but also for VoIP telephone exchanges. Let's check out Signal's features:
Private and group audio and video calls

Default end-to-end encryption of exchanges

Voice notes

No collection of user data

Sharing documents and media files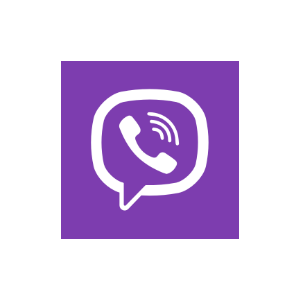 As you can see with Telegram and Signal, faced with the hegemony of Big F, there are still publishers who manage to hold their own. It is mainly the case with Viber. Launched in 2010, it now has more than 400 million monthly active users. Viber is famous for the following:
His stickers

Audio and video calls

Voice notes

Private and group conversations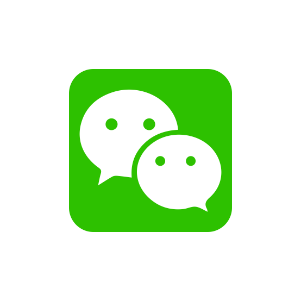 Wechat is the counterpart of Facebook Messenger in the Chinese market. Launched in 2011, it ranks third among the most used instant messaging apps in the world, just behind WhatsApp and Messenger.
A top-rated application in Asia, WeChat stands out from its competitors with its many features. Indeed, the application literally allows you to do everything:
Order food

Talk privately or in a group

Pay your taxi

Make a medical appointment

Buy tickets to travel or participate in events

Pay for purchases

Call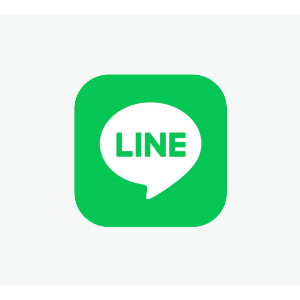 Like WeChat, Line is a prevalent application in the Asian market. However, it has more than 200 million active users each month. Here are the features that have made it successful:
Sending animated emojis

Games

Voice notes

Sharing documents and media files

The stickers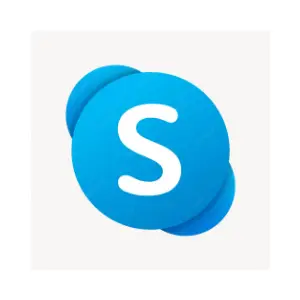 Launched in 2003, Skype is one of the oldest applications in our selection. Now used by over 300 million users, the application has become famous for being one of the first to offer Internet telephony options to the general public. Here are the main functions of Skype:
Private and group chats

Make a videoconference

Screen sharing during a call

Make calls to VoIP to landlines or mobiles.

File sharing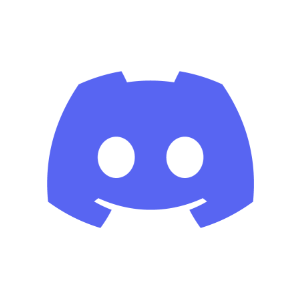 Relatively recently (2015), Discord first seduced the gaming community. Today, its number of active users stands at over 150 million. It's no wonder that Discord is attracting covetousness.
Indeed, Microsoft was eyeing the application and had tried to buy it (unsuccessfully) for the trifle of 12 billion dollars. Here are some highlights of Discord:
Private messages

Group chats

Sharing media files

Voice calls

Videoconferences

Pinning important messages

Server system that can be segmented into channels

Internal search engine
The Best Instant Messaging Apps for Business
The messaging applications offer businesses the ability to get in touch with their prospects and customers using alternatives to traditional methods such as email or telephone prospecting.
By using the right App, businesses can increase contact interactions, resolve issues, and even utilize automated response systems. Instant messaging apps are also used for team collaboration. So which apps are right for you? Let's see it all together.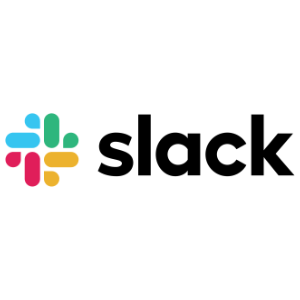 Arriving on the market in 2013, Slack is literally the application that needs no introduction. It is a communication tool allowing efficient and secure collaboration within an organization.
In 2020, the application announced the number of 18 million active users! It's quite possible that Slack has passed 20 million active users since then. Especially since in 2020, the startup behind Slack was bought by the CRM leader Salesforce for 27 billion dollars. Here are some essential Slack features:
Channels (spaces for exchanges between members): a perfect feature for team exchanges but also for specific projects between members of different departments.
Private messages: an accurate, vibrant instant messaging service with the possibility of personalizing text, adding links, and sharing files.
Integrated research: It is a tool allowing you to quickly find a message or a file in all of your exchanges.
A high level of customization (for channels, notifications, appearance, etc.)
Integration of third-party applications. You can integrate over 1000 apps into Slack to help you with your daily tasks. With the HubSpot integration, for example, you can answer questions asked on your website directly in Slack.
The Slackbot automates manual tasks and saves time on a daily basis.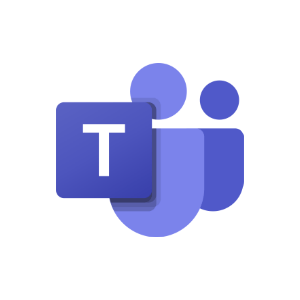 Teams is a collaborative work solution developed by Microsoft. It experienced a real boom during the pandemic, with Microsoft enjoying good penetration thanks to its Office 365 suite.
According to Statista, Teams is used by 270 million users per month. Teams stand out above all for their co-editing features, but that's not all. With Teams, you can:
Create channels, much like Slack but with fewer possibilities for customization

Integrate other software to automate tasks or avoid switching between windows

Schedule virtual meetings and video conferencing

Share files

Get storage space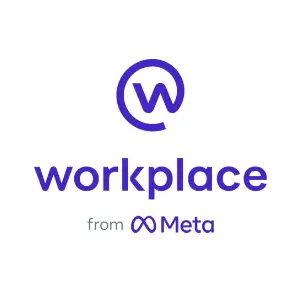 As we said above, Facebook obviously thought of companies for its instant messaging. Messenger Business allows you to focus on communicating with customers.
Currently, Facebook Messenger Business is used by 40 million people per month. Here are some examples of the possibilities offered by Messenger Business:
Set up automated messages

Chatbots

Create a personalized customer experience

Messenger ads and sponsored messages

Seamless integration with website
For internal collaboration, Facebook offers Workplace, a platform that has become exclusively paid since 2020. In 2021, Facebook declared that it had reached 7 million paid registrations for its service. Here are some significant features of the tool:
The ability to launch live videos

Instant messaging

Integration with business tools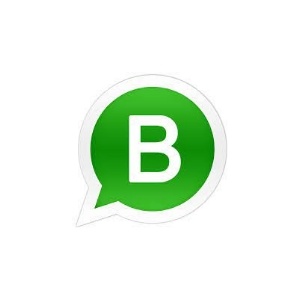 Like Facebook Messenger, WhatsApp also has its Business application. The latter would be used by 50 million people per month. Fifteen million would be based in India and 5 million in Brazil.
These are not surprising numbers, considering how popular the classic WhatsApp application is in these territories. The other exciting stat that comes to us from Telemedia is that messages sent through the WhatsApp Business API have a 99% open rate. Check out some of the cool features of WhatsApp Business:
The possibility of automating the sending of messages

The use of chatbots

1000 free conversations/month

Product catalogs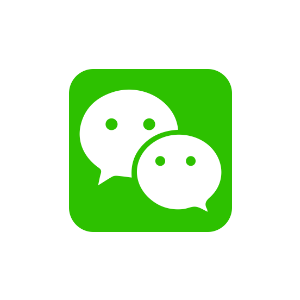 Extremely popular in China, WeChat also offers a version dedicated to businesses. This application is mainly used as a channel for sales and marketing. Here are some examples of great features for businesses:
Tools to enrich the user experience (surveys, mini-games, promotions)

Integration of its website in WeChat

Ability to create an online store (WeChat Store)

Payment service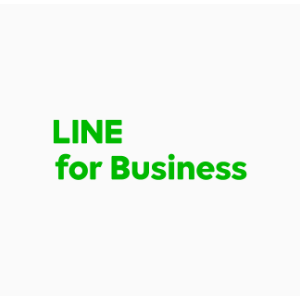 The line offers a whole list of features designed for businesses. They are, as you imagine, customer-oriented. Here are some of them:
Chatbots powered by artificial intelligence

Audio/video calls

Surveys

Automated responses

Sponsored stickers

The Line Pay payment service

Line Ads
The Benefits of Instant Messaging Apps for Business
After reviewing the different instant messaging solutions, let's detail together their main advantages for companies:
Improve and Multiply Interactions
Make these applications effective acquisition levers! Instant messaging is used by millions of people every day, and it would be a shame not to take advantage of it. Such tools can allow you to expand into other markets.
Improve Engagement
Having to contact a company can be a difficult experience for many people. Using a popular messaging app for its customer service allows you to give your users an experience that blends into their habits and makes their job easier.
Integrate other Tools and Automate Workflows
All the business solutions mentioned in this article can be integrated into your business tools, such as a CRM or a business telephony solution. What purpose? Quite simple to keep all your communication channels on a single omnichannel platform in order to save time on low-value-added tasks like identity verification, exchange history, qualification, etc.
Reduce Costs and Phone Queues
Instant messaging apps can help unclog your phone lines. Setting up chatbots and automated responses in chitchat messaging apps can reduce phone waiting time.
The more efficient this configuration will be, the less the customer will need to contact your call center. The benefits are multiple: via these channels, the customer can get the answer to his question without having to wait on the phone, which frees up time for your agents, who can thus focus on other tasks.
Combining this with the activation of the priority queue system of your business telephony software, you will offer a better experience and reduce your costs.
Wrapping Up
Instant messaging applications are essential for the general public and businesses. The latter must open up new markets to remain competitive. Application publishers are aware of this and offer professionals real platforms to maintain contact with their prospects/customers and develop new areas of acquisition.
Therefore, if you are a newbie in the market, you must reach out to an expert who can consult you on how to get started with your business or can advise you to grow your business. Saasberry offers the best business marketing consultancy to lead your business on the right path and helps in reaching out to more customers.
FAQs
Which is the best messaging App for businesses? 
According to users, Microsoft Teams stands for the best instant messaging app for small and large-sized organizations.
Which app is best for group video calling?
For the purpose of a group video call, no one can beat the Skype app, which provides a smooth face time experience for team members.
What is the most popular messaging App in the USA?
The latest reports show that WhatsApp is rated as the most popular instant messaging App in the USA.