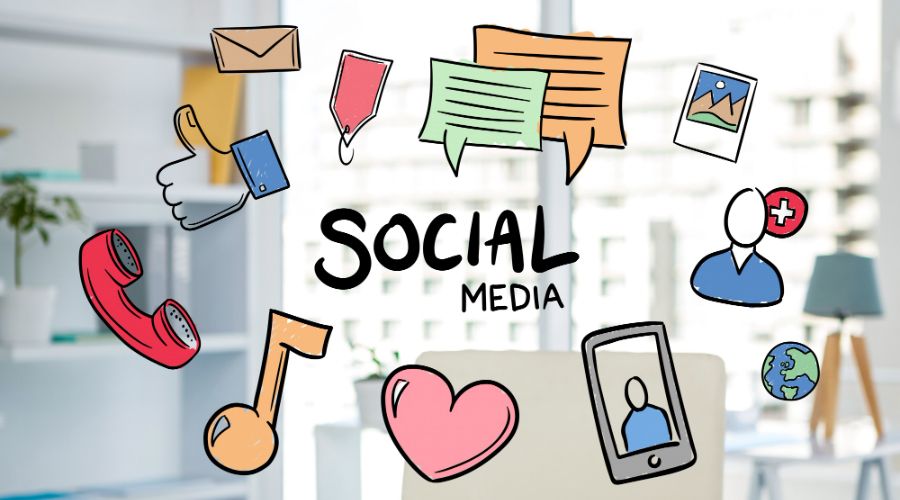 Top 10 Social Media Content Ideas for Small Business Owners
Online marketing and the right social media ideas for companies offer an efficient way to reach the target group where it is currently moving, hand in hand with classic marketing measures. Online marketing also includes social media management. Only small companies can benefit from quality content in social media. Social media for small business owners also offers versatile options.
However, social media activities only generate sustainable success if you regularly provide your users with interesting content. For small companies in particular, however, the question arises regarding how varied content can be designed with real added value.
With our following social media marketing ideas, you can achieve a high reach even with a smaller marketing budget and address potential customers in a targeted manner.
Social Media for Small Business Owners – What Are the Benefits?
With social media channels such as Instagram, Facebook, Twitter, or TikTok, you can systematically expand your brand awareness, win new customers, and retain existing customers at comparatively low costs. You can also give your company a face and interact directly with your customers.
Unique online content creates a solid basis of trust and conveys a certain appreciation, which is rewarded with desired actions, such as a purchase. For this reason, it is crucial that you actively use your social media channels and present your company in the best possible way.
1. Introduce new products
Customers often look for a solution to a specific problem on the Internet. Stage your product or service to match your image. What distinguishes your product? How can the advantages be captured in text and images so that the benefits are immediately clear to potential customers?
The more precisely you can deal with words and images, the better you can show your customers why they should purchase from you. Creativity around social media ideas is required.
Work with individual texts, explicit image material, and videos, such as small tutorials, in which the use of your products becomes clear.
2. Grant a look behind the scenes.
Let users of social media channels participate in your company's creation processes or developments. For example, social media for small entrepreneurs can specifically address exciting techniques or accompany selected projects.
Always remain authentic and use tutorials or meaningful photos to show what makes your work particularly likable and how customers can benefit from your brand.
3. Highlight special offers
Sales, gifts for a certain number of items, rewards for follow-up purchases, or a celebration of a company anniversary provide the basis for individual social media marketing ideas.
Special offers draw the attention of many potential customers to your company. Many purchase decisions are based on tempting offers that appeal to the spontaneous emotionality of your target group.
4. Interact with your target audience.
Another way social media can be leveraged for small business owners is by contacting users directly. For example, let your customers vote in a survey about which topics are particularly interesting or which favorite products or other preferences exist.
This gives your customers the feeling that you have a say in decision-making and thus increases customer loyalty. In this context, users can also be asked to send in ideas and present inspiration.
5. Provide useful tips
Are there any tips or practical instructions for your services or products that help customers or offer other advantages? Then describe them in new posts in a blog.
Content that teaches your customers something gives the impression that your company promotes personal growth. Users automatically tend to trust you and make a purchase from your business.
Also Read :  Boost your website growth
6. Rely on formats such as live streams.
Are you visiting an important trade fair or organizing an event? No matter what events or projects are coming up, live streams on social networks offer another interesting opportunity to create versatile social media content for small business owners.
Let customers participate via their social media channels, regardless of their location. Live streams get a lot of clicks because they give the impression of being right in the middle of the action and offer the opportunity to ask questions directly or interact in real time via the comment section.
7. Open up the opportunity to win.
Nothing is more exciting than sweepstakes. The chance of getting something for free magically attracts potential customers. For this reason, sweepstakes are among the most successful social media marketing ideas that achieve a high reach. In addition, you will receive contact details from customers and can provide them with targeted advertising.
There are hardly any limits to the imagination. Give away one of your products, offer a meet-and-greet with your company, or offer a voucher. Make sure that the content of the prize fits well with your company to address potential customers and retain them in the long term.
8. Make customer reviews visible.
The particularly sustainable social media ideas for companies include positive reviews about your offer and your company. You were giving thanks to positive reviews of products or companies, which shows that you value your customers' feedback.
Positive ratings influence your brand image and create trust. For this reason, you should make positive reviews a part of your social media content. On the Internet, many positive reviews are considered a guarantee of quality. Actively share these reviews on your social networks.
9. Introduce your employees
Your employees are the heart of the company. Show personality by presenting individual colleagues and their work on social media channels.
What do they appreciate about working in your company, and what are their responsibilities? A corporate culture with satisfied employees automatically contributes to a positive perception of your company by customers.
10. Rely on familiar faces.
Invite an influencer or an athlete from your region who will support you in your social media venture as a small business owner.
You can use other successful channels to make your content more visible through cooperation. Rely on niches and personalities that go well with your offer.
From practice: Versatile social media marketing ideas for small businesses!
Successful social media for small business owners does not necessarily require large campaigns or complex content planning.
Working in social networks can already be implemented with simple social media ideas. All you have to do is let your customers participate in your work process and provide interesting content regularly.
Combine your work tools in the CRM with the services of social networks in daily practice. The integration with social networks gives you, among other things, the option of connecting profiles on the company's intranet with accounts in social networks and services.