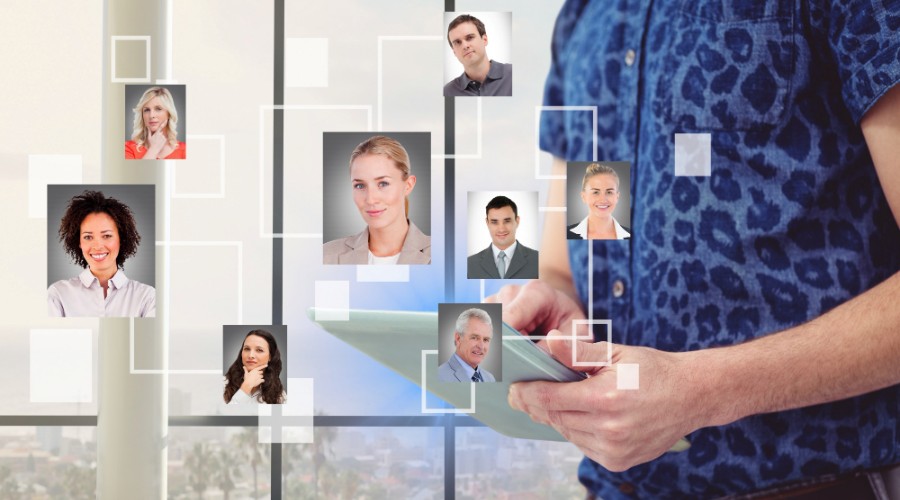 10 Best Employee Monitoring Software To Boost Your Team Effort in 2023
Employee monitoring software is an essential instrument for managers who want to ensure that their employees are spending their working time fulfilling the tasks and responsibilities assigned to them and not taking the time to watch videos of chatting or trolling on social media, or worse, performing unintended or malicious actions that could harm the business.
The best employee monitoring tool will help you better understand how employees spend their working hours and provide you with suggestions to increase employee productivity. To determine the top employee monitoring software of this year, we found simple and inexpensive software. We looked at employee productivity tracking capabilities, including web and app monitoring, screenshots, and content filtering.
Why Should You Use Employee Monitoring Software?
Employee monitoring tools are created to track employee location and activities, with a focus on online behavior and traffic. Employee monitoring tools are usually designed based on time and activity tracking. However, they are much more focused on the activities of employees in their work environment than on the time they spend there. They also have more powerful analytical capabilities than those that focus on schedules, attendance management, and timesheets.
The majority of employee monitoring software is developed to increase an organization's productivity, as well as security or both. These tools can boost productivity by analyzing and tracking employees' online behavior. The tools base this analysis on categorizing the performance of each website or application that employees use.
Tracking also helps managers gauge how well employees are performing specific tasks and distribute workloads and assignments effectively. This feature is especially useful for remote employees when physical follow-up is not possible. The covid-19 pandemic in early 2020 caused the use of employee monitoring tools to skyrocket. The work continued regardless of the situation. Those who were able to work remotely did so with or without supervision with the help of best remote access software.
It's the same story, pandemic or not. The use of monitoring technology has effectively improved employee management. Many IT companies plan to work remotely all the time. After the pandemic, many employees want to continue working remotely. After the pandemic, many possibilities have opened up. First, let's look at the purpose and use of employee monitoring in remote work scenarios.
| | | | | |
| --- | --- | --- | --- | --- |
| Name | Price | Free trial period | Keylogging | Stealth mode |
| CleverControl | $4.70 | 7 days | Yes | Available on |
| Spyrix Employee Monitoring | $149 per year | 10 days | Yes | Available on |
| Actual Keylogger | $138 per PC | 7 days | Yes | Nope |
| DeskTime | $7 per user | 14 days | Nope | Nope |
| Monitask | $4.99 per month | 10 days | Yes | Available on |
| Hubstaff | $7 | 14 days | Yes | Nope |
| Teramind | $10 | 7 to 14 days | Yes | Available on |
| ActivTrak | $10 | 7 days | Nope | Nope |
| Time Doctor | $7 | 14 days | Nope | Nope |
| Timely | $29.99 | 14 days | Nope | Nope |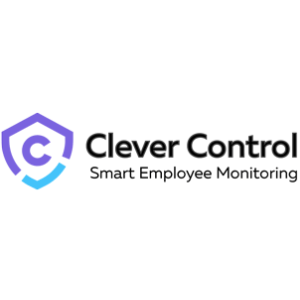 CleverControl is a cloud-based employee monitoring program that includes everything you need to track employee behavior, efficiency, productivity, work balance, and goals. Its comprehensive workforce reporting and analytics capabilities are why we recommend it as the best employee monitoring software that can be used for workforce analytics. Managers can view a maximum of 16 employee devices at a time using the live monitoring feature of the CleverControl platform.
You can also monitor website history, keystrokes, app activity, social media activity, etc. With CleverControl, managers can also view screenshots, search engine activity, and listen to audio recordings from microphones. The monthly cost is determined by the number of monitored devices. Live chat support, an online help center, and email services are available.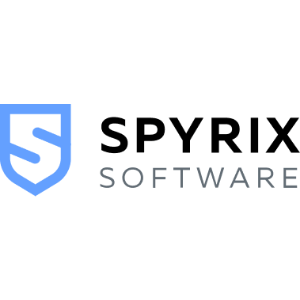 Spyrix is ​​one of the best keyloggers that works on Mac and Windows. This keylogger can support 12 languages, which makes it perfect for companies that manage workers from different locations. After installation, Spyrix will monitor and take notes on every software and application running in the background on your device. Spyrix will capture images of active windows, removable drives, and devices such as printers. It will also record keystrokes as well as clipboards.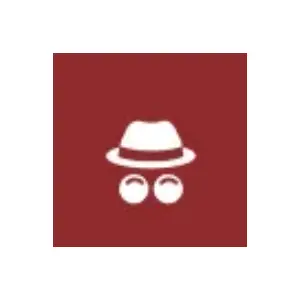 The interface of Actual Keylogger is not much different from the other tools it offers. The dashboard displays events, along with their description and timestamp.
This employee monitoring software can be configured to monitor messaging apps and social networks. Additionally, Actual Keylogger allows managers to create a website block list with categories ranging from gaming and adult sites to shopping and social media sites.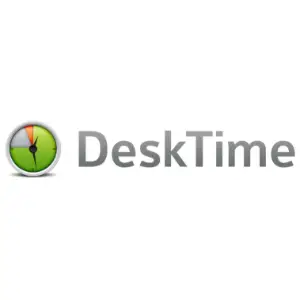 Fully automatic time tracking software has proven to increase employee productivity by 30% within the first few weeks of implementation. Find out how you and your employees spend their time online and offline. Track time by project, then calculate expenses based on workers' hourly wages. Additionally, you can create custom reports that you can use internally or for your clients, organize employee time off and vacations, calculate overtime pay, and save contact details for your team members all in one place with DeskTime.
Also read :
Remote Employee Monitoring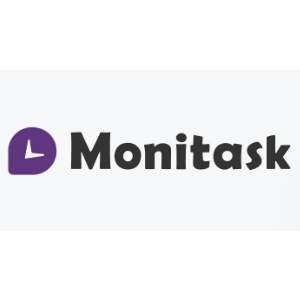 Monitask is an online performance and time tracking application created to help businesses manage and monitor their employees remotely. It helps monitor employee online activity and log time, take occasional screenshots, and track employee usage. It allows businesses to track the time employees spend working and helps employees improve their efficiency. Managers can use Monitask to see which apps are used by workers or freelancers, gather information about how long each app is used, and determine which apps are most useful for employees instead of resorting to alternatives that get in the way the productivity. The program can assess employee productivity and create insights to help you understand how your employees are doing in their jobs.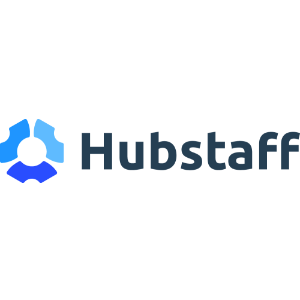 Hubstaff is the ideal solution for those managing remote workers. It's hard to engage your employees and keep them productive when they're not working in the office. However, this software can help you empower them. With Hubstaff, you can track your app and URL activity. The program allows you to follow the progress of the work by taking optional images. You will be able to view employee activity levels regarding mouse and keyboard usage on each device. Hubstaff provides a mobile app that lets you monitor usage on the go. You will have access to comprehensive reports and real-time data through your palm.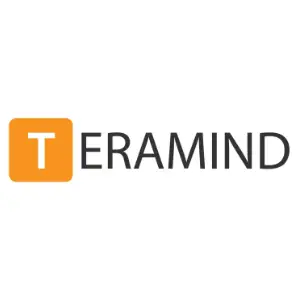 Teramind is a flexible application with features that business managers and owners can modify to meet the demands of their businesses. Managers can follow the activity of their employees' workstations with live streaming and historical playback functions in real-time or after the end of the working day. The program allows you to see if they are very productive or not and what programs, tasks, and websites they use during their time. Monitoring software not only monitors employees' computer usage to improve efficiency, but it can also protect businesses from harmful attacks.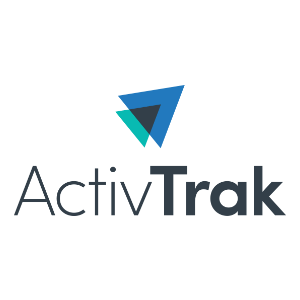 ActivTrak is employee monitoring software that helps analyze employee behavior. It works in stealth mode and relies on the settings you choose before installing it on your employees' computers. You'll get a more accurate view of how your employees are spending their time when they don't know they're being watched. ActivTrak provides methods for enforcing company policies. Triggers can be programmed to instantly block access to restricted sites, documents, or applications, allowing employees to focus on their tasks and not be distracted.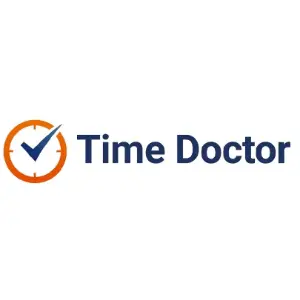 Time Doctor is a control tool that allows you to monitor the working time of your employees with great precision. It can help you establish an easier relationship with your clients by allowing them to view reports and screenshots of tasks related to their projects. By using Time Doctor's time tracking and remote monitoring, you will be able to get a complete view of your employees who are productive and who are less so.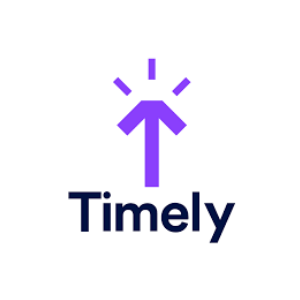 Another app to check if remote workers are working is Timely. One of Timely's distinctive features is the ability to categorize your time based on activities, websites visited, and tools used. Timely integrates with many popular communication, project management software, and video chat apps. However, the majority of these integrations are only accessible in the premium versions.
Employee Monitoring Software Features
Technology is developing at such a speed that work takes place in workplaces and in a variety of settings, such as the home. Working from home has become more popular in recent years. Also, work-related devices have shifted from desktops to laptops or mobile gadgets.
Internet Monitoring
The internet is a crucial tool for getting things done faster when used correctly and efficiently. The idea is to look at how the internet is used in the workplace and see if anything can be done to help the process run more smoothly. In almost every organization, email is the primary method of communication. Legally, emails are part of official documents. Businesses need to keep track of official communications to avoid lawsuits and other disasters.
Computer-related Activities
Just like internet monitoring, this program can track applications running locally on laptops and desktops. The data collected can be used to determine valuable time spent, frequently used programs, and time spent on unproductive activities.
Keystroke Recording
It keeps track of every key that employees press in chronological order. It is a very sensitive function, so it is only used when effective monitoring is required. Employees can enter private information, such as their social security number or banking information and passwords, and keylogging can result in a privacy breach.
Business Intelligence Dashboard
The software will provide dashboards with business insights that will analyze employee efficiency, highlight areas of activity that are not productive, and display top performers on the team and the most frequently visited web applications.
Reporting
One of the most important aspects of any employee monitoring software is its ability to produce reports. They can provide logs with graphical visualizations that give information about each activity. Graphical representations of the most recently visited websites are available. They also provide details for the last six to eight months. Also, you can view the most frequently used apps and their past usage.
Advantages and Disadvantages
Pros
Here are some possible benefits of controlling the actions of certain employees:
Helps identify issues, such as bullying;
Determine where the workload needs to be redistributed (for example, where some groups are spending excessive time on non-work activities);
Helps track and ensure compliance with safety rules;
Reduce the number of employees who waste their time at work because they know they are being watched;
It could highlight bottlenecks or areas where employees are spending more time than they should in their work processes. It could allow the employer to review the procedure and adjust it.
Cons
There are several potential downsides associated with employee monitoring. Here are a few:
Some employees may feel that their privacy is being violated.
It's not always easy to keep employees engaged if the surveillance is disruptive.
Surveillance could indicate a lack of trust and cause anger and lower morale and work.
The distinction between home and work is not always clear; many people use the same gadgets for both. So where does the surveillance stop?
More data means more information that can be misused if it gets into the wrong hands.
Legal Aspects of Employee Performance Tracking Programs
While monitoring employee computer and internet usage may seem like an invasion, it is not. The United States Supreme Court ruled in 2010 that it was legal for employers to observe the activities of employees while they are on duty or using company equipment such as laptops, pagers, USB keys, and mobile devices. There have been no rules about what software companies can use to track employees. It means that you can use software that can monitor keystrokes and log passwords, but there is some controversy over whether to use these tools.
Although the federal government does not impose restrictions on Internet surveillance by employees, a few states have adopted security measures. A growing number of states are requiring employers to tell their employees if they are monitoring Internet activity, such as keystrokes and emails. It is possible to disclose this information in your terms of use policy, in the employee handbook as part of new employee orientation, or to send an email to employees to remind them of the policy.
Conclusion
Employee monitoring software is a program frequently used by many companies around the world. It's a great way to protect your business from fraud or hackers. It is possible to review and compare several employee monitoring programs before choosing the right one for your business.
Need help on how to get started with your business? Reach out to SaaSbery; it works to consult the businesses so that you can grow your new business with low investment. SaaSbery can consult you with the most appropriate strategies regarding business analysis, business management, and more.