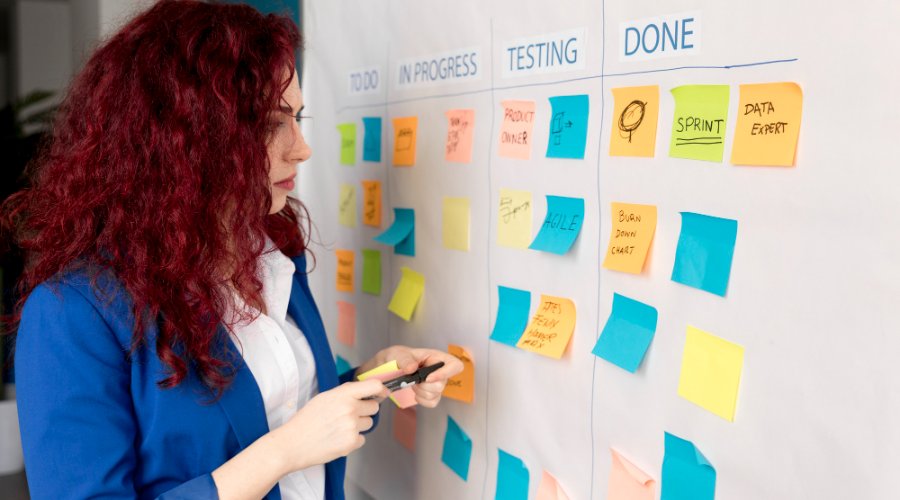 15 Best Mind Mapping Software for Visual Memory in 2023
Mind Mapping consists of schematizing ideas so that the link between them is easy to understand and memorize visually. This representation is fundamental to note interesting information during brainstorming or for project management software for example. There is a variety of mind mapping software available, some are free, and some are paid. The features and functionality offered by these programs may vary from product to product, so it is important to take the time to find the one that best suits your needs.
What is Mind Mapping Software?
Mind mapping software is a visualization tool that allows users to organize the information they have in their minds. They are usually depicted in the form of a tree, with branches and leaves that represent different ideas or concepts related to each other. Mind mapping software can be used to organize a project or follow a conversation, explore a range of possibilities, or gather specific information for in-depth research. Visualization allows individuals to stay organized and maintain consistency in their ideas.
15 Best Online Mind Mapping Software For You To Use In 2023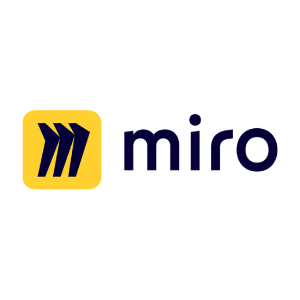 Miro is an online mind mapping software that makes it easier to plan projects and generate ideas while brainstorming. It is an interactive whiteboard that helps you organize and even prioritize said ideas effectively. It is also very useful for setting up an information architecture according to a well-defined structure.
Miro is the ideal tool to optimize and streamline collaboration within your company. In addition, it provides your teams with a library of ready-to-use Miro and community templates, allowing them to work faster. It is accessible in a free version, but to benefit from more advanced functionalities and reinforced security, you have the choice between three types of tariff plans.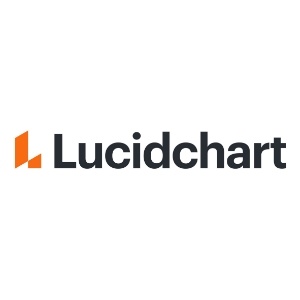 Lucidchart is the ideal online mind mapping software to map your business process management quickly, organize your scrum teams, and collaborate more effectively. Easy to learn, equipping your company with this multifunctional tool guarantees the production of professional flowcharts, intelligent diagrams, and many other visuals. Reliable, scalable, and with an intuitive interface. Lucidchart gives everyone you work with a clear, structured view of your ideas, freeing your team to focus on building and coordinating your projects. It sees itself as a professional and practical tool that facilitates communication and information sharing within a company, to meet the specific needs of its users.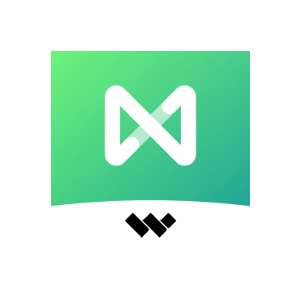 More than just mind mapping tool, EdrawMind is the go-to solution for quickly sharing your work, collaborating efficiently and in real time with all your collaborators. It adapts to the needs of students, teams, as well as those of business decision-makers and gives them the opportunity to work efficiently and simultaneously. The best alternative to Microsoft Visio, it is a complete, highly secure mind mapping tool that has an array of features. Therefore, EdrawMind allows you to organize, prioritize and structure complex ideas as well as the main points of your projects in general, in the form of visuals: flowcharts, Gantt charts, timelines, UML diagrams, and more.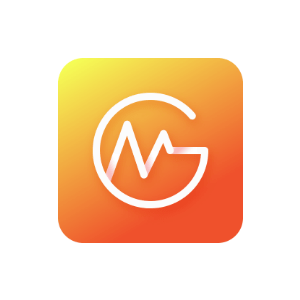 Fourth on the list is GitMind. It is an online mind mapping solution that employees can use to share their thoughts and opinions. This program provides a simple yet easy-to-use interface that can help organize content. Also, users can add images, icons, comments, hyperlinks, and other points to help write ideas. It's a simple collaboration tool; with one click, you can design any layout you choose and finish your mind map in no time. This tool is therefore ideal for the one who is looking for a practical collaboration tool to get a good job done quickly. In addition to that, GitMind also offers a completely free plan for users.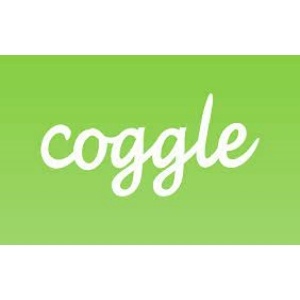 Coggle is cloud-based and allows automatic saving of all changes. Like Google Docs, collaborators on the same project can modify it in real-time. It makes this tool particularly relevant for remote mind mapping by different participants. A free version is available for casual users, as well as two levels of subscription at $5 and $8 per month.
Also read :
Free Website Builders  No Coding Just Drag & Drop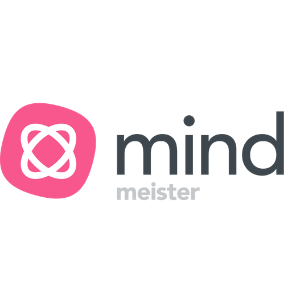 Following the same principle as Coggle, Mind Meister is cloud-based. It allows you to develop and modify your ideas from any computer and has an automatic backup. Mind Meister gives the possibility to vote on an idea, which is practical during brainstorming between collaborators or clients. Content can be exported as a slideshow or used on the user's website. There is a free plan as well as three levels of the monthly subscription.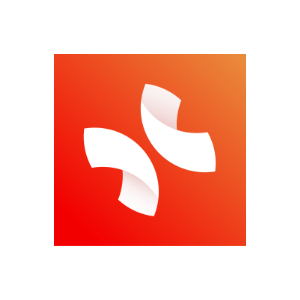 Xmind is an online mind mapping platform available in both plans, free plan with reduced functionality, in pro mode, and in academia mode (for students). Apart from the various customizable themes and the availability on all platforms (Windows, Mac, Linux, mobile), it has other advantages. The interest of developers in particular is that it is open source software and, therefore flexible for structural modifications. Moreover, mind maps can be easily exported in different formats.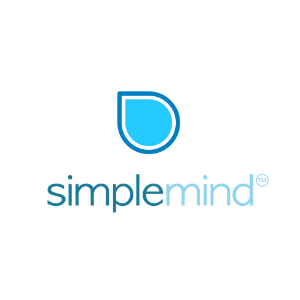 This online mind mapping platform has a free downloadable version. But it is, of course, the pro version that allows you to discover all the options. A trial version is accessible, however, offering a 30-day free trial to the user with all pro features unlocked. SimpleMind allows easy handling, adding custom visuals (photos, icons, etc.), exporting to various formats, and many more.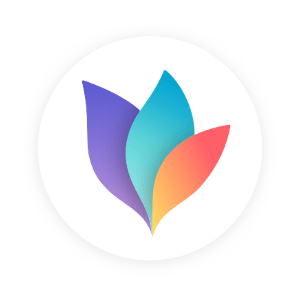 This easy-to-use software is one of the most advanced for mind mapping. It offers smart and graphical features to help organize ideas. With great visual customization options, the ability to turn branches into to-do lists, and more, it's a complete and satisfying tool. However, it is only available for Apple products. After 14 days of the free trial, the user can purchase the Mac version or the Mobile version.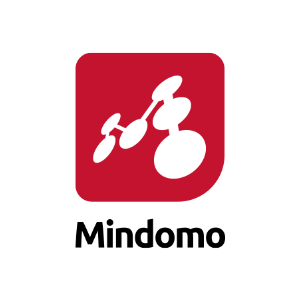 Mindomo is an online mind mapping platform that is particularly useful for teachers and students wanting to structure ideas. It is also suitable for professionals and freelancers. This tool is both intuitive and comprehensive, covering the best features of mind mapping, such as a collaborative Gantt chart, for example. The user can create 3 maps using the free version. For the monthly subscription, there are three levels. But the distinction is made for the education sector with discounts on all offers.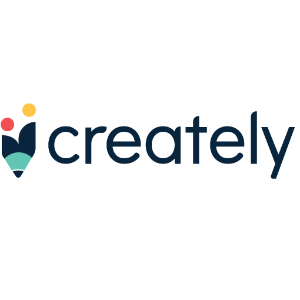 Creately is a software with rich visuals that offers about fifty models of diagrams as well as the possibility of creating maps from a blank page. It is appreciated for the variety of themes offered and the compatibility with various platforms. All basic features are unlocked in the free version, but with public documents limited to 5 and 3 collaborators maximum. Higher versions are on the monthly subscriptions.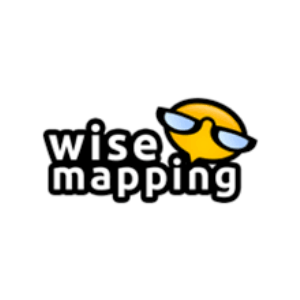 WiseMapping is a completely free web-based mind mapping tool. It offers simple and effective tools to help individual users and businesses organize their ideas. Wisemapping is an open source tool and is meant to be accessible to everyone. Users can make donations to support the tool and encourage improvements for it.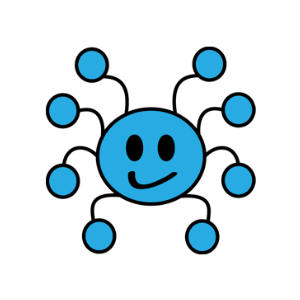 Another online mind mapping plstform you should try is MindMup. This online tool has an easy-to-use toolbar. MindMup offers very useful features such as note taking app and attachments, storyboards, social media sharing, project planning and management, real-time collaboration, and organization administration, and it is certainly easy to put in place. In addition to its simplicity of setup, its cloud storage features are also easy to use. Finally, this software offers a function that allows users to change the text, file, or color details of each box used in mind mapping.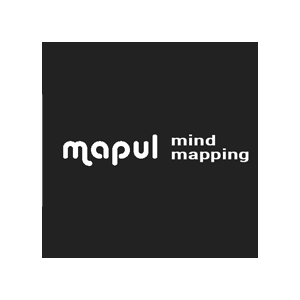 This web-based software stands out from its peers with its more original style. With a more organic theme, the mind maps will literally think of trees with multiple branches. More playful (even childish) designs are a change from the classics, but they may not be to everyone's taste. The options of the free version are quite limited, and you will have to buy the paid version to have access to some rather simple features. Mapul is however not ideal for collaborative mind mapping, among other non-existent features.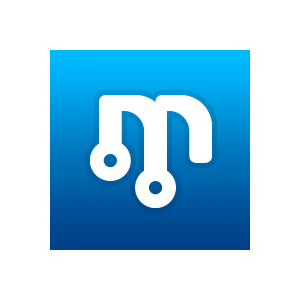 This software is completely free. It allows you to quickly create mind maps, insert photos, write to-do lists, and other common mind mapping features. All cards are private by default, but the user has the choice to share them easily. It is a good alternative to paid sites. Mind42 is simple and fast but with limited visual options.
Why Use Mind Mapping Software?
It is often used in conjunction with note taking because it provides an easy, visual way to organize thoughts and information that might otherwise be scattered or jumbled. Mind maps can also be used as a collaborative tool to bring together multiple people and their ideas.
It offers a variety of tools to help users organize their ideas, including options such as colors, icons, and links to connect different concepts. These tools can be useful for finding new associations between information and helping to uncover new hidden relationships between themes. Mind mapping software can be a great way to organize information and stay on top of the tasks at hand. They can also help stimulate creativity and explore new perspectives, which can be very helpful when solving problems or making complicated decisions.
Summary
Using online mind mapping tool can lead you to generate creativity, but unless it's not that necessary, don't fall for the premium tools. Always first give a trial, and if you feel satisfied with the product, therefore, go to purchase the paid tools. Above mentioned 15 tools are much helpful, so you should must give it a try.
Looking for an expert to guide your startup business? Then SaaSbery is your answer. SaaSbery is a marketing consultancy that helps businesses by advising business management strategies, sales services, marketing strategies, and much more.SaaSbery provides the best business-related advice so that you can develop your business with less effort.