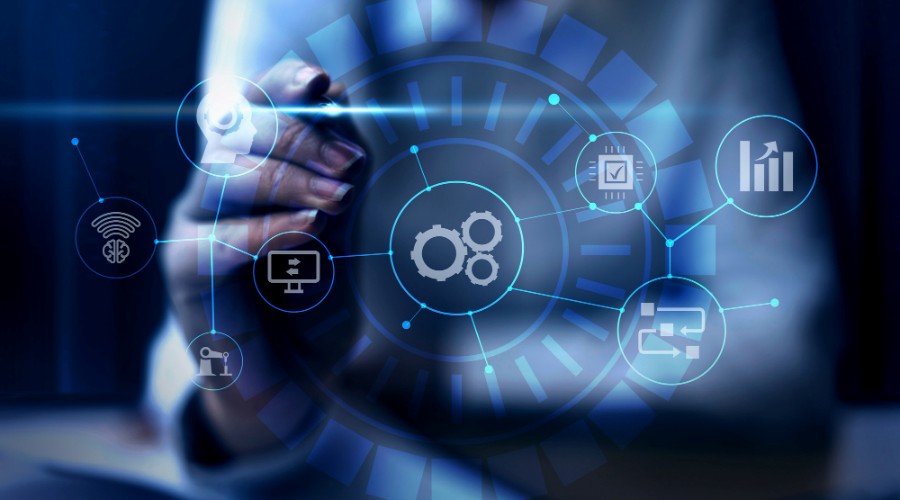 10 Best Business Intelligence Software You Must Try In 2023 – BI Software
Decisions made by leaders have a strong impact on their business. The orientations chosen must therefore be the subject of in-depth reflection with the consideration of as many factors as possible. The process of sorting and analyzing useful data constitutes business intelligence or BI. Today, many vendors offer organizations to make their job easier with specialized software. Browse our ranking of the 10 best business intelligence software.
What is Business Intelligence Software?
Business intelligence, also known as BI, refers to the set of processes and technologies that allow a company to collect, store, manage and analyze data from different sources in order to better understand its own activities. And, more generally, the market in which it operates. The objective of business intelligence is, it makes it possible to make more enlightened decisions by providing managers with a global and clear vision of the company's activity; on the other hand, it allows them to better understand market trends and adapt their strategy accordingly.
To achieve these objectives, business intelligence software provides users with various data analysis and visualization tools, such as interactive dashboards, personalized reports, etc. Some of it are also great example of SaaS 2.0.
They also allow them to collaborate effectively by providing a centralized space where all users can access data and analysis.
The 10 Best Business Intelligence Software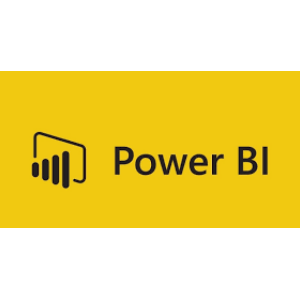 The giant Microsoft is at the top of the list here with its Power BI tool. The latter actually has several top features. Users can optimally compile and materialize their data. This is particularly possible thanks to the visual report creation module. Several sources can thus be processed, from sensors located on the production line to social network statistics, for example.
Microsoft Power BI is both malleable and highly functional. It is very simple to associate it with other applications like Excel. The generated dashboard is customizable and easy to read. It is, therefore, a natural ally that should greatly help in the decision-making process. The software is also available in desktop and mobile versions and includes several SaaS options. It is also the best solution for information sharing and collaborative work.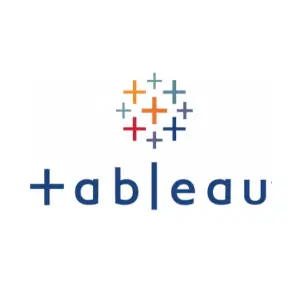 Many companies rely on Tableau, which has become very popular among professionals. This software has several data display options. Users have the option of building a dashboard consisting of graphs, diagrams, or even curves. A reporting tool with increased connectivity. It can easily be combined with other applications or instruments for measuring or collecting information.
Tableau stands out for its ergonomics and ease of use. Even without a lot of computer knowledge, employees can benefit a lot from it. Simply drag and drop the desired elements to generate powerful analysis support. Medium and large companies that collect a lot of data should bet on Tableau. Other than that, customer support is also very responsive.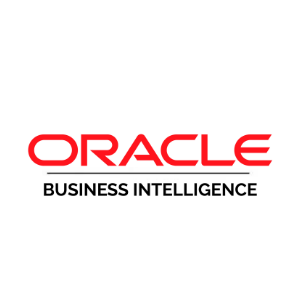 Analyzing a large data packet requires powerful business intelligence software. With this in mind, companies can turn to the software giant Oracle. The American publisher offers, in fact, a truly comprehensive toolbox dedicated to business intelligence. Users thus make more relevant strategic choices thanks to various functionalities, from the most basic to the most advanced. The collection of information for analysis can be done from external sources or via other Oracle solutions. A dashboard can be created with several display modes to meet all needs.
It is also necessary to mention the presence of agents integrated into Oracle Business Intelligence. These are automation programs that allow you to program actions based on configured events. Access to the various information for all the players concerned is also very simple. Many other possibilities are to be expected.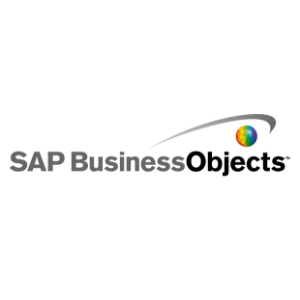 Before setting up an action plan, it is important to have as much data as possible. In addition, managers and managers in companies must also know how to interpret them in order to be able to take advantage of them. SAP BusinessObjects Business Intelligence Suite is precisely the ideal tool for this purpose. It is an analysis and reporting software supporting users in the decision-making process.
Various modules are made available through a complete suite of ergonomic and high-performance digital solutions. Assessing risks and prospects is facilitated by the options for creating dashboards. SAP BusinessObjects Business Intelligence can integrate seamlessly with other applications. The sharing of information between the employees and stakeholders concerned is both fluid and secure. SAP customer service is available and responsive to any feedback.
Also read :
Marketing Automation Software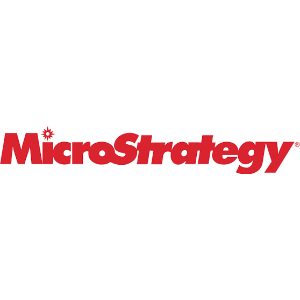 Data analysis has become essential to be able to guide its business strategy. Thus, all useful sources must be exploited to identify opportunities and threats. In order to facilitate the reading of the collected statistics, the use of a tool like MicroStrategy is strongly recommended. We are talking here about business intelligence software allowing for a personalized display of data. Users can thus view general or targeted information in the form of graphs, tables, etc.
Collaborators can work together and in real time with the help of the integrated instant messaging module. The tool also has a version accessible via the web, desktop, or mobile application. MicroStrategy is modular and can be associated with other solutions and especially with multiple sources. Organizations can count on a very secure solution. The designers of the tool have integrated concern for the latter's privacy policy.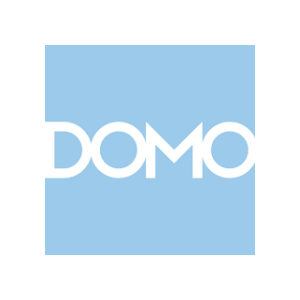 Domo Business Cloud is, as its name suggests, business intelligence software hosted in the Cloud. Its main asset is undoubtedly its interactivity, and the vast possibilities offered to users. The creation of statistical reports can be done from more than 300 ready-to-use templates. Configuring custom dashboards is extremely simple. However, it is not the complete reference.
It is not necessary to have skills in computer code to handle it. On the other hand, the use of languages ​​such as CSS, JavaScript, or HTML offers more latitude to professionals.
In addition, a connection is possible between Domo Business Cloud and more than 1000 third-party applications or data sources. For more convenience, the tool is compatible with smartphones and other mobile devices such as tablets. To make it easier to get started, a free trial period is offered.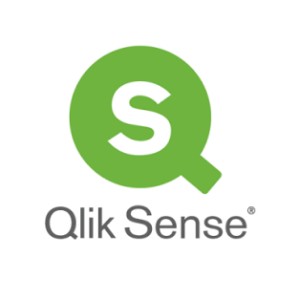 Qlik Sense is a digital business intelligence software that was created in 2014. It is a title that succeeds Qlik View from the same publisher. Several improvements have been made over its predecessor. The software is used today by companies and freelancers to visualize different types of data. Users can generate dashboards to more easily read the statistics useful to their activity. Like other BI platforms, it is a real ally in helping to make the right decisions.
Several types of databases can thus be connected to Qlik Sense for maximum productivity gains. The drag-and-drop principle greatly simplifies the task of users. Thanks to its "responsive" architecture, access via mobile devices are entirely possible. Machine learning and integrated AI also support professionals for even more performance.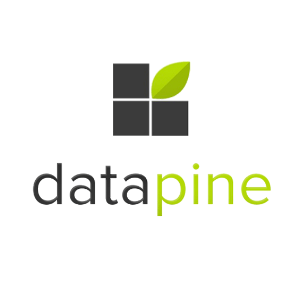 Currently, to boost the growth of a company, it is necessary to exploit a maximum of data relating to its activity. The goal is to have visibility on the market situation and on the best opportunities to seize. It is also a way of determining the risks and possible causes of a complex event. The analysis phase of the information collected is, however, not an easy task. This is why you have to turn to software like Datapine.
On the market since 2012, the main features of the German business intelligence solution are available on a self-service basis. However, the paid options are more advanced. In particular, users can make advanced decisions thanks to the prediction modules. When it comes to sources, Datapine can pull data from several other platforms like social media, CRM software, etc. No need to have specific coding skills to create clear and personalized reports.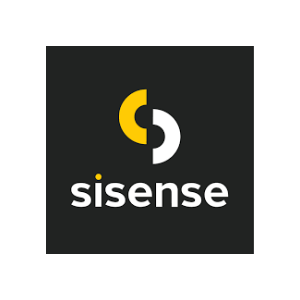 The job of a data analyst can seem complicated, especially for those who don't like to manipulate numbers. Fortunately, with business intelligence solutions like Sisense, exploiting large masses of data becomes possible. Its user interface is perfectly suited to professionals who do not necessarily have in-depth computer skills. Ergonomics and fluidity are at the rendezvous. A few clicks are enough to make visual reporting.
Sisense's integration module makes it possible to extract statistics from a wide variety of platforms. Their representation can then be done in several forms in a single dashboard. This is SaaS software, fully connected. The processing of tasks is done quickly and methodically. Several advanced analytical modules have recently been added following the publisher's acquisition of Periscope Data. However, you have to be prepared to pay to enjoy it.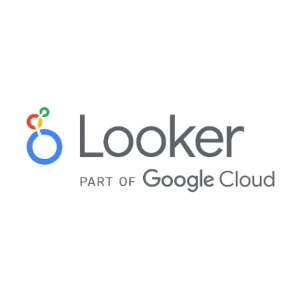 Looker closes this ranking by integrating a list of tools that are all as powerful as each other. It is nevertheless important to emphasize at the outset that this business intelligence solution has belonged to Google since 2019. The application offers the possibility of consulting real-time data in easy-to-understand forms. Users here benefit from a simple interface that can be handled even by non-computing novices.
The American search engine giant's platform provides an overview of the state of its business. Statistics of sales, visits, or even impressions are accessible and materialized in multiple graphic forms. The sharing of information can be done between the members of his team via a simple link. Looker is one of the references suitable even for small structures. However, the prices are still quite high.
What are the Benefits of Business Intelligence?
Business intelligence software has many benefits for companies that want to better understand their business and make more informed decisions.
First, they provide a global and consolidated view of data from different sources, allowing users to better understand business activity and make decisions accordingly.
Second, the data analysis and visualization tools provided by BI software allow users to better understand the data and make more informed decisions.
Finally, BI software allows users to collaborate effectively by providing a centralized place where all users can access data and analytics.
What are the Main Types of Business Intelligence Software?
There are various types of business intelligence tools available in the market, each tailored to specific needs. The main types of BI software are:
Business Intelligence Platforms
Business intelligence platforms are integrated solutions that allow users to collect, store, manage and analyze data from different sources. Which will help in BPM (Business Process Management).
They also provide a variety of data analysis and visualization tools, such as interactive dashboards, custom reports, and more.
Predictive Analysis Tools
Predictive analytics tools are software that helps users better understand data and make more informed decisions by applying advanced analytics techniques, such as machine learning to boost Project Management.
Reporting and Visualization Tools
Reporting and visualization tools are software that allows users to generate interactive reports and dashboards from collected data.
They also help to better understand the data by providing advanced analysis and visualization tools.
Collaboration Tools
Collaboration tools are software that allows users to collaborate effectively by providing a centralized space where all users can access data and analytics. Also effectively works as SEO analysis tool by which SEO team will access to all data and reports.
They also make it possible to chat online, share files and work on joint projects.
Data Management Tools
Data management tools are software programs that allow users to efficiently manage collected data and reduce the time and cost associated with processing and analyzing it.
They also provide a variety of tools for users to better manage data, such as data cleaning tools, data integration tools, etc.
What are the Criteria for Choosing Business Intelligence Software?
When choosing business intelligence platform, it is important to consider the following criteria:
Compatibility with existing data and applications: This will allow users to easily access data and use the analysis and visualization tools provided by the software.
Ease of use: The business intelligence software will be used by different users with different levels of expertise. It should provide an intuitive user interface that allows users to easily navigate through the various features.
Flexibility: It must be adapted to the changing needs of the company. The software should offer a variety of tools and features that allow users to easily adapt to changes.
Costs: It is essential to compare the prices of different business intelligence tool before choosing the best one for your business. You should estimate the total cost of the software, including licensing, maintenance, and support costs.
The quality of support: The software must offer full technical support allowing users to solve problems easily.
How Much Does Business Intelligence Software Cost?
The cost of business intelligence software varies by vendor, license type, and company size. Licenses typically range between €500 and €30,000 per user per year. Companies can also choose to subscribe to a monthly or annual subscription to access the various features of the software. Subscription costs usually vary between €100 and €500 per month.
To Sum Up
Every business is surrounded by large amounts of data which makes it a tricky task to gather all the data. But you can get your job done in an easy way with the help best of such business intelligence software. You can easily manage the task of data handling with BI tools. Therefore investing in such tools will surely make a great investment for your business.
If you are a newbie in the market, then you are required to get in touch with an expert that can guide your start-up business. You can rely on a trusted partner like SaaSbery, which works as a marketing consultancy and can help your business to evolve in a cost-effective way.